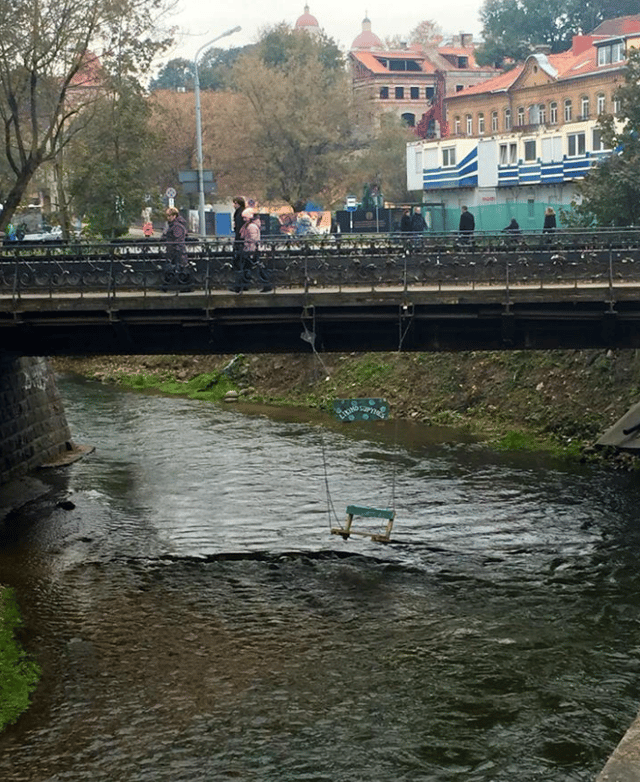 Turns out Lithuania is a land of hidden gems…from donut cafes to secretly awesome thrift stores and the city of Vilnius has one more adventure -- can you find it?We love living in Lithuania for a ton of reasons (how could you not love a country where a cup of hot chocolate is actually a cup of melted chocolate?!) and we've got one more — The Uzupis Swing in Vilnius. I mean, we all love the fabulous vacations to Greece and the Baltic Sea but this is a perfect weekend activity for your group.
---
Thinking you need to spend a semester in Europe?
Volunteering in Lithuania is exactly what you're looking for
---
Shelbi P's spent two semesters in Lithuania with ILP and finally found this swing after a few tries (go Shelbi!) and has shared her secrets of success. Here's what you need to know:
Get To Uzupis
Uzupis District is a neighborhood located in the heart of Vilnius, Lithuania — The whole district is known for its art and graffiti, and the free spirits that live there. It's an artsy district crammed full of museums, quirky cafes, art shows, and a few other surprises. You can read all about how to get to Uzupis and more about this eccentric corner of Europe here: All About Uzupis.
But once you're done exploring all the perks of Uzupis, time to find the hidden Uzupis swing.
Find The Right Bridge
It's probably no surprise but Vilnius has more than one bridge (go figure). The one you are looking for is the bridge that's between Vilnius and Uzupis. You want to find the bridge that is next to this Cathedral, called the "Cathedral of the Theotokos" and the Uzupis Kavine (a cafe).
Here's a picture so you'll know it when you see it, and an address in case that's more helpful than a picture: Užupio gatvė 2, Vilnius 01200, Lithuania.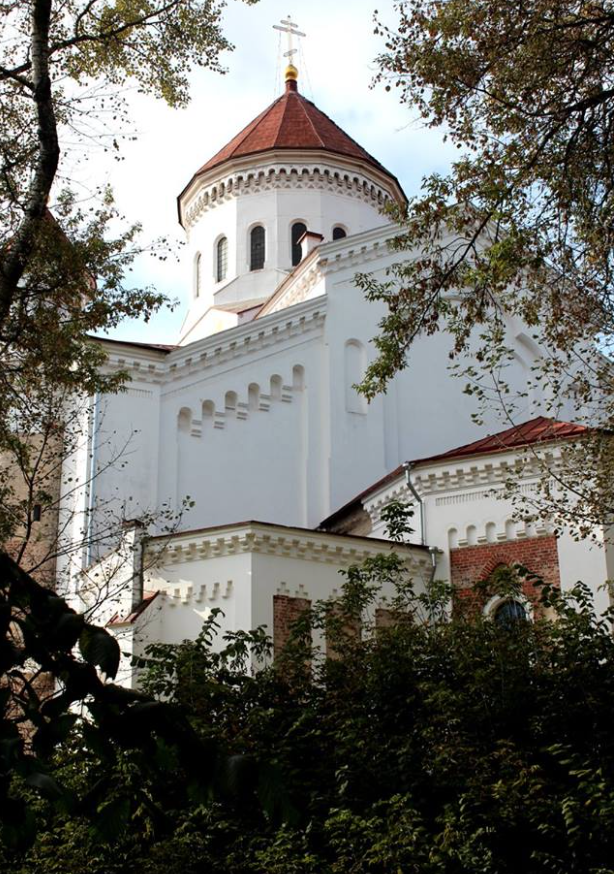 A Few Words Of Caution
In Shelbi's words, the swing can be "a bit treacherous to reach if the river is feeling mighty." There are steps next to cafe that (we think) someone put there to help you get down to the river.
While you can probably go any time of year, but you will probably get your feet wet which means seriously freezing water if you are going in the winter time. Just be a little careful when crossing.
There's also a little mermaid/water nymph hidden in the wall that you can see down by the river. And that's all there is to it— congrats on finding just another one of the little gems in this country.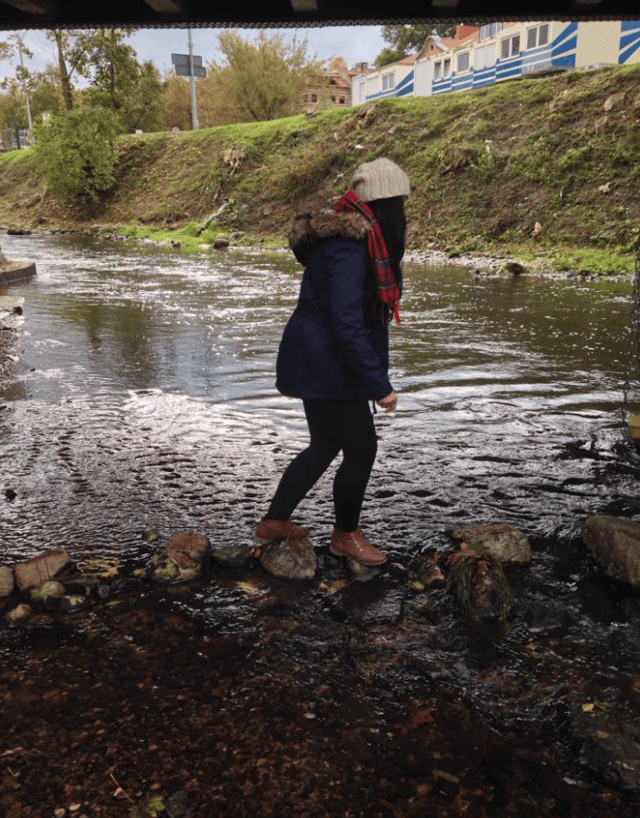 Don't let your time in Vilnius slip away
There's loads to do in Lithuania…come see for yourself! With plenty of weekend trips to take, cafes to explore, and castles to photograph, you'll want a full semester in order to tackle all of the adventures hiding in this country.