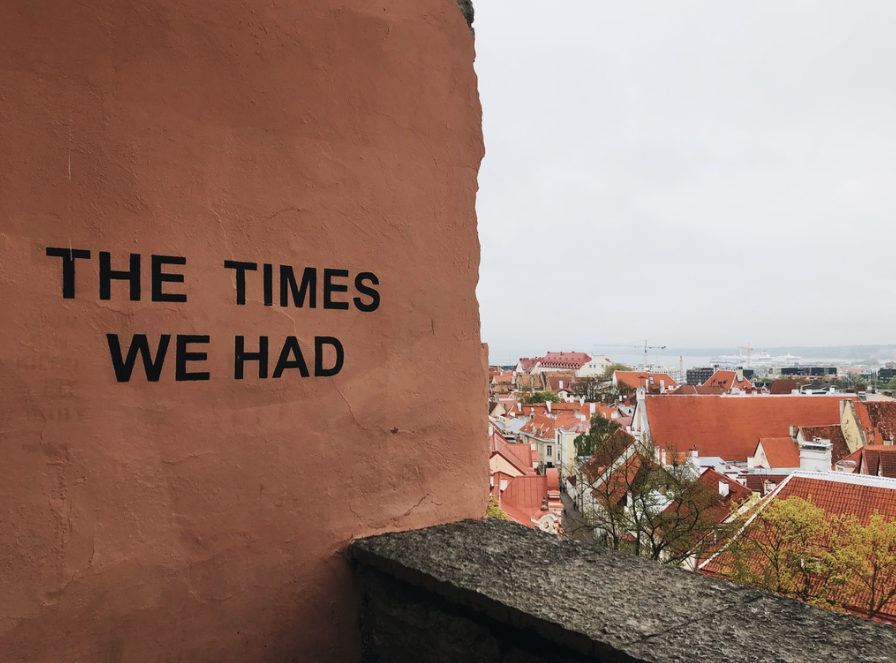 Let's be honest, you came to Tallinn, Estonia just to put this picture on Instagram, didn't you?
We are in love with this lovely, charming Baltic city of Tallinn — It's not a country all the tourists flock to, but we love that fact. And it couldn't be cuter. Red tiled roof tops, tall steeples and a quaint Old Town, Tallinn is cute, cute, cute.


---
Want to visit the best of Europe?
Come volunteer in Lithuania!
---

With churches to explore, parks to meander through, darling cafes and markets to check out, you'll be busy during your quick trip to Tallinn ... but whatever you end up doing, make sure you stop and take a photo of the well loved "The Times We Had" wall.
Oh and since you're in the area, you might want to check out this post: Our full guide to visiting Tallinn

Here's how to get to that oh so famous wall:
Where Is The Wall In Tallinn?
The wall is on top of Toompea Hill which is full of different lookout platforms (this is one of the greatest places to visit to get a panoramic view of the city). From the hill you will be able to see the Baltic Sea and watch the cruise ships come in, you will also have a view of the beautiful and unique buildings Tallinn is filled with.

The hill is split up into a meandering maze of quiet streets that wrap around the area, and can be a little disorienting, which is why we have step-by-step directions (with pictures!) to help you find the wall in no time.
How Do I Get There?
You're going to want to start at the Alexander Nevsky Cathedral, a towering Russian Orthodox church that's found at Lossi plats 10, 10130 Tallinn, Estonia if you want an exact address. The church does pull up on Google maps if that helps you — and even if you don't have international data, you can download maps ahead of time to help you make your way there.
Look around, and find the street named "Toom-Kooli"( just look for this pale yellow building, with the "suveniirid" sign, and you're in the right place). With that yellow building on your left, you'll now be walking up Toom Kooli which is on a slight uphill incline. The street has pastel buildings on other side (with a French Flag hung on one side), also pictured below.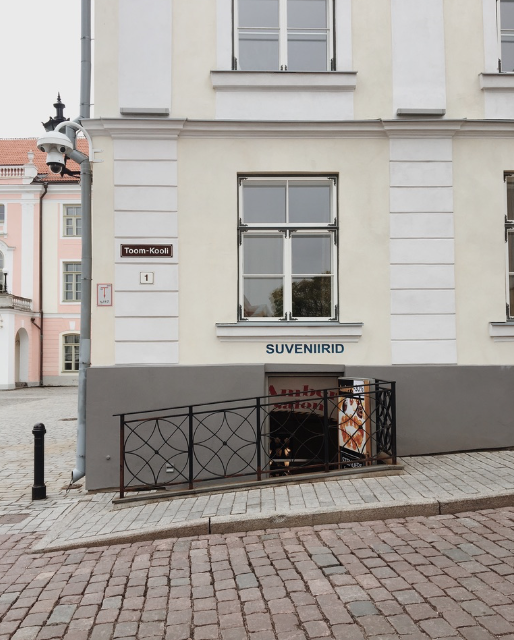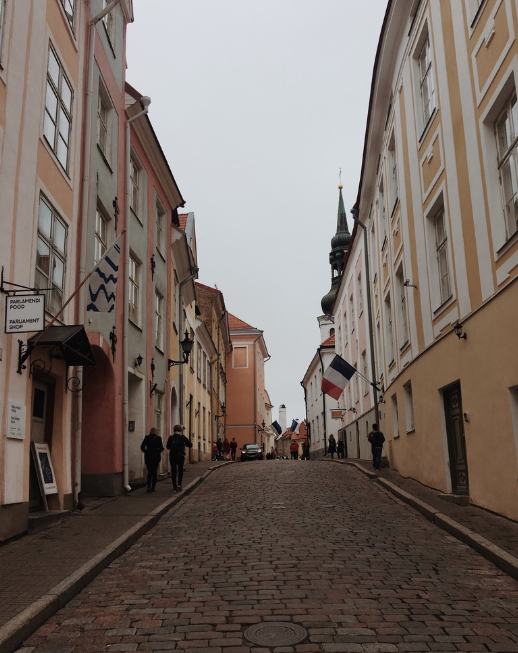 See the steeple peeking out from the right hand side? You'll want to turn right when you get to that church. You'll walk through a little "parking lot" that may or may not be filled with a couple of cars from people attending the church. The church should be on your left while you pass through the little "parking lot" pictured below.

Head towards that pale, orange building, the one with "Hansa Suveniirid" on the side. You can see it in the picture below — the second picture is that same orange building, just closer.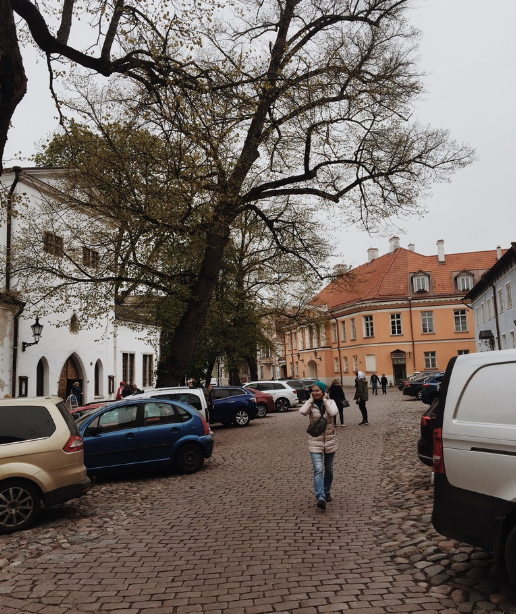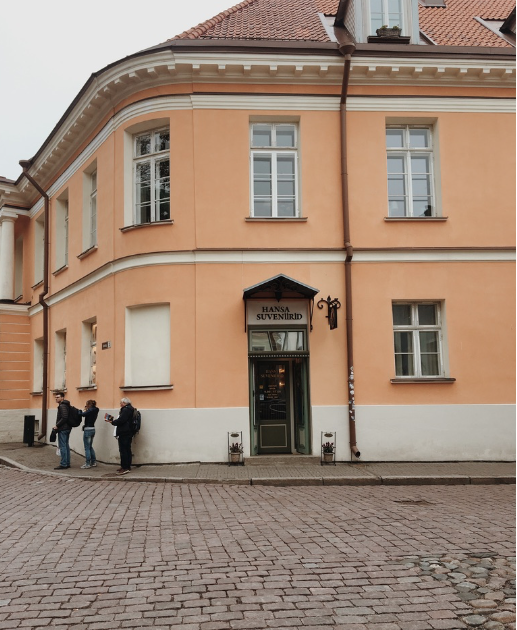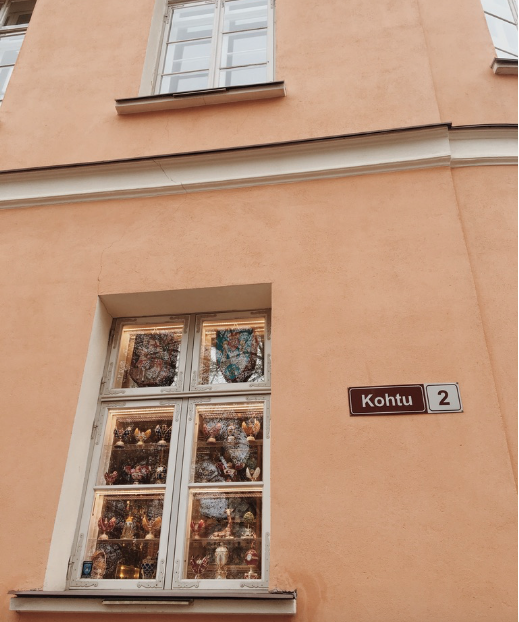 Now you'll be walking on Kohtu street (see the picture above? It's that same orange building!). You'll be passing that orange building on your right, and in a couple of minutes, will be passing this Amber Gift shop on your left.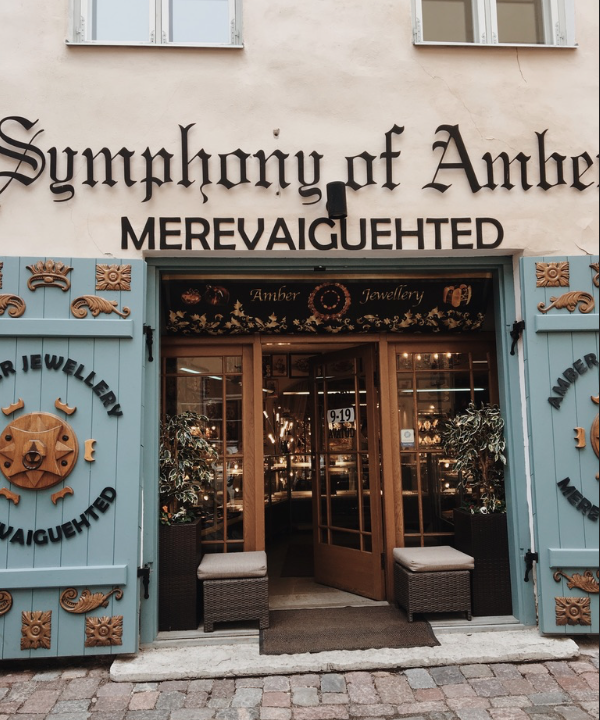 Keep going along that same road until you get to a dead end, pictured below. When I visited, there were little food and drink stands set up.
See those steps in the front, right hand side of the picture below? You'll want to turn right and go up those 3 steps.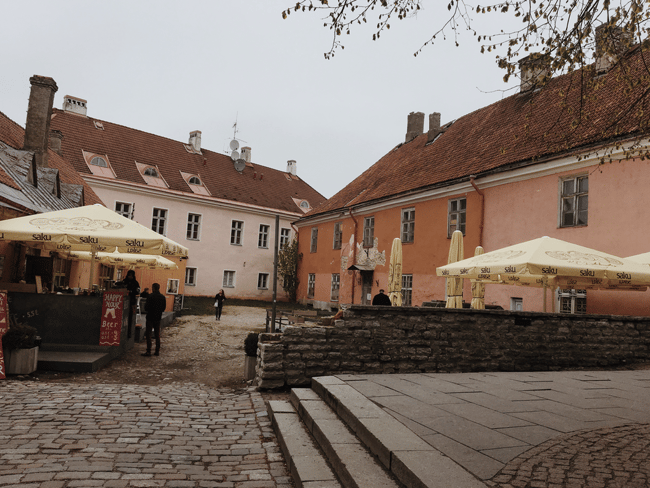 Walk straight and boom! You're there. The "Times We Had" wall will be on your left, but straight ahead will be quite the view of Tallinn.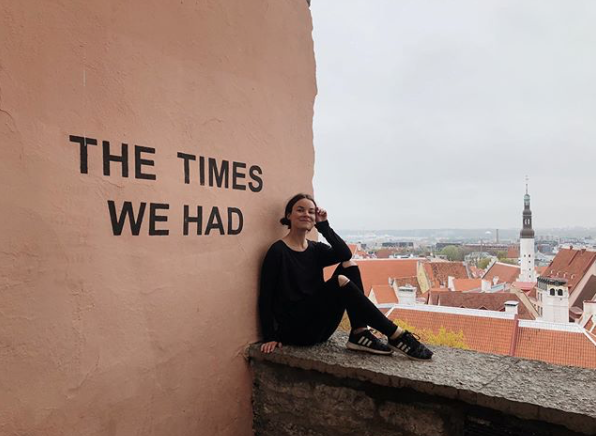 Come volunteer in Europe!
We're now accepting applications for college-aged volunteers who want to come make a difference and do some traveling. Spend part of your time teaching English or helping in an orphanage, then have weekends off plus vacation days to see your favorite cities in Europe. We have multiple programs in Europe, so come see which one is the best fit for you.