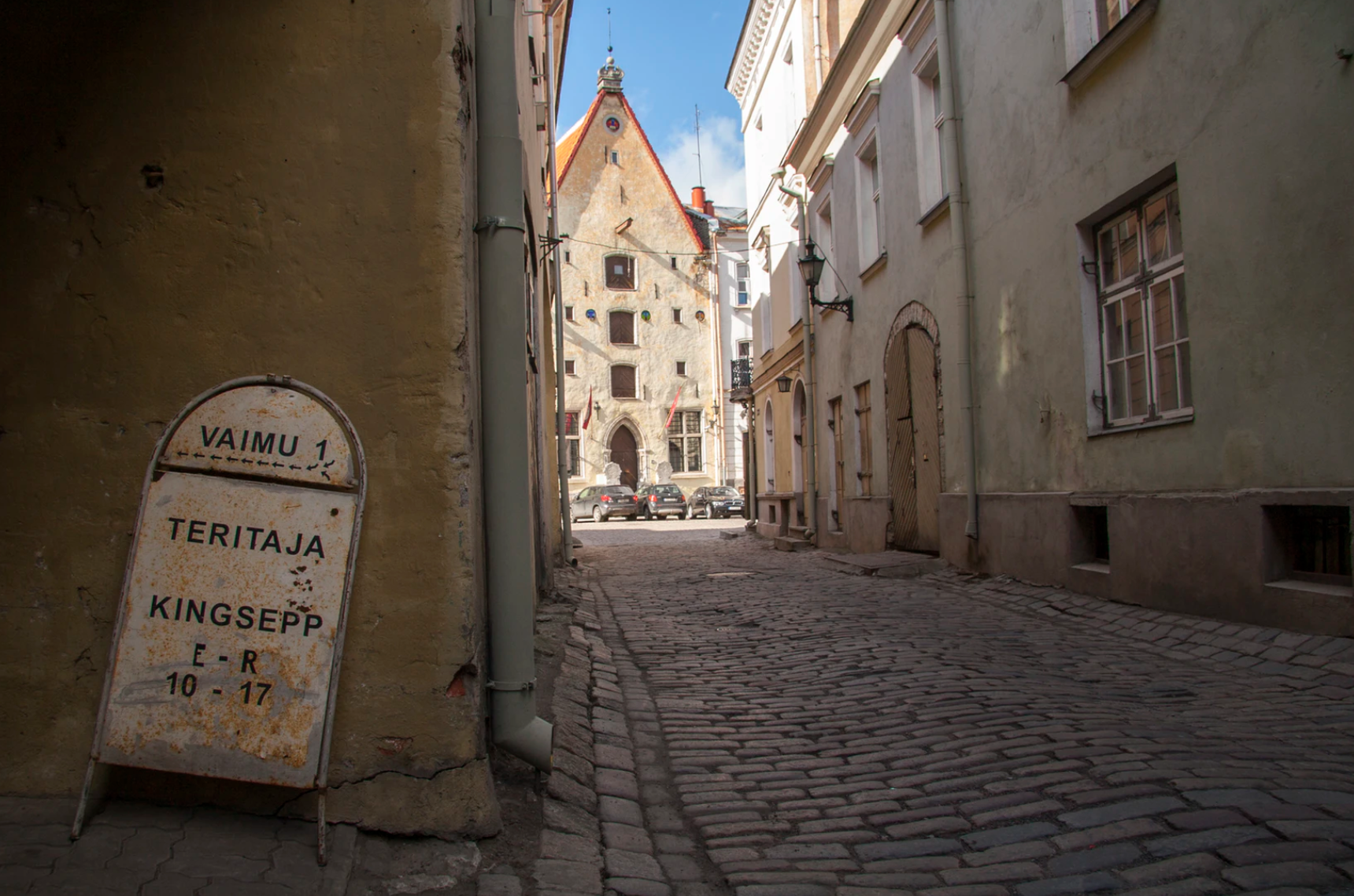 Estonia isn't at the top of everyone's bucket list destinations, but after a few pictures, Tallinn, Estonia will steal your heart.
Tallinn's incredible Old Town is something right out of a fairy tale. You could spend hours walking through the narrow cobblestone streets surrounding castle walls, souvenir shopping from the ladies in hand knit sweaters or walking around the cool and artsy downtown district. Easily, it's one of our favorite Baltic States destinations — seriously, out of all the places I've explored in Europe, Tallinn is definitely in my top five.


---
Looking For More Awesome European Destinations?
Check out our favorite "must visit" places in Europe!
---

This place feels like you've walked back in time, with an old walled city that's complete with medieval restaurants and some people dressed up like they're living in the Tallinn of 800 years ago. It's magical and so pretty and something you should explore. We love Tallinn and want to make sure you don't miss out on all there is to see to do.
Things You Can't Miss
The city is small, and easily explored in just a couple of days, but that's only possible if you know the highlights! Here are some things you just can't miss while you are in Tallinn.
This iconic wall is a must visit for picturesque views and perfect photo op. You seriously have to stop by. We wrote a whole blog post about how to find it right here. There are quite a few shops and restaurants around the wall making it a perfect little hangout spot.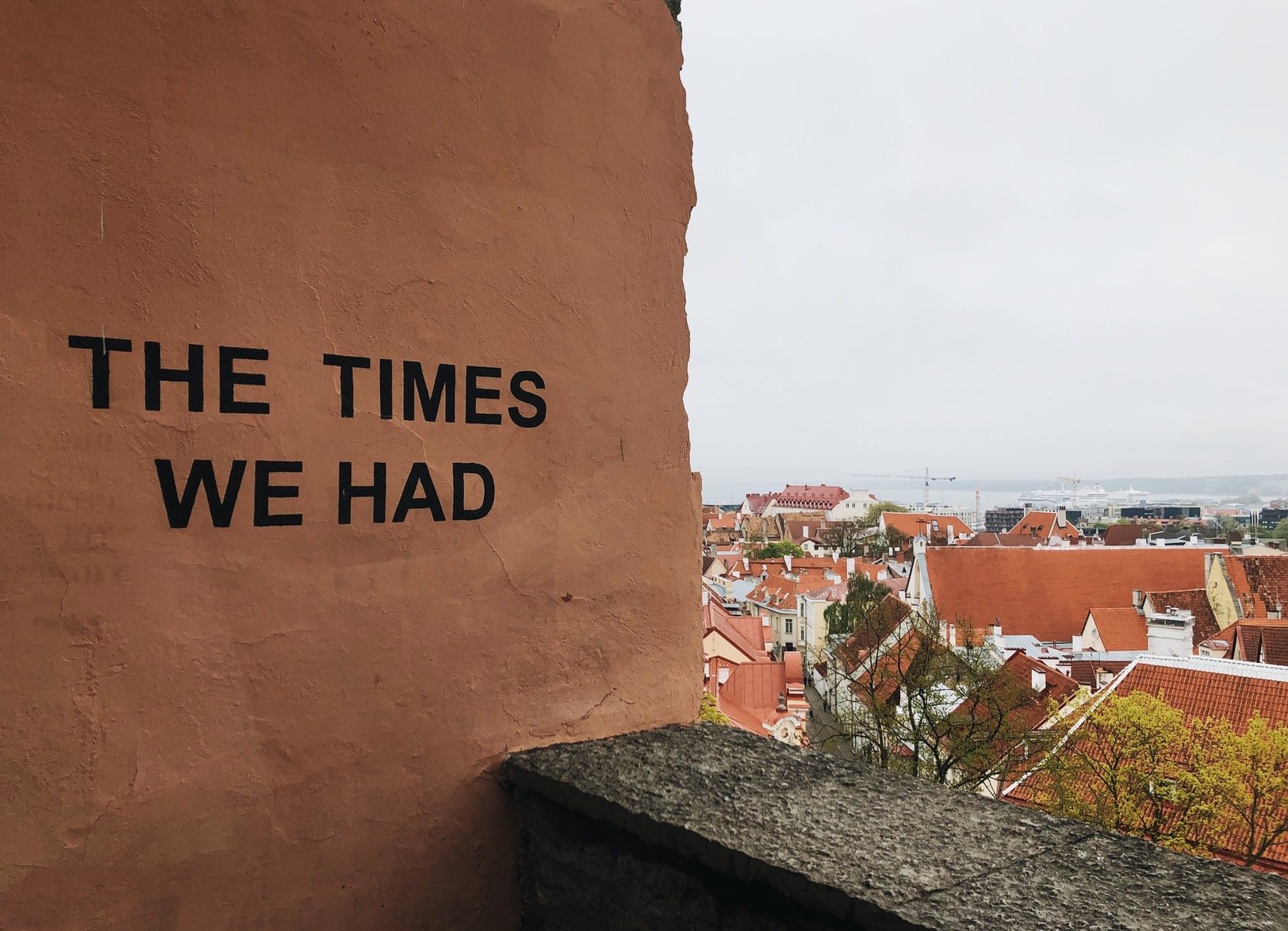 Raekoja Plats
Raekoja Plats (Old Town Square) is a place you'll likely spend time while in Tallinn, and for a good reason! This is the main area of Old Town in Tallinn. You can often find musicians, artists, and other fun things going on in the square. There are tons of shops and yummy restaurants as well, making it the perfect place to grab a snack and a souvenir. Make sure you take a look at the buildings surrounding the square — they are beautiful!
Balti-Jaama Turg
The main market in Tallinn was one of my favorite places to visit. It's an eclectic mix of vendors selling fruits and veggies downstairs, but upstairs you'll find a network of the coolest shops: antique shops selling rusted pins and artwork, handmade tote bags and handprinted postcards, rocking vintage wear, and everything in between. I came home with some antique pins, a new head wrap (so cute and cozy for the cold weather) and a rocking tote bag. It was one of the best finds in Tallinn.
Address: Kopli 1, 10412 Tallinn, Estonia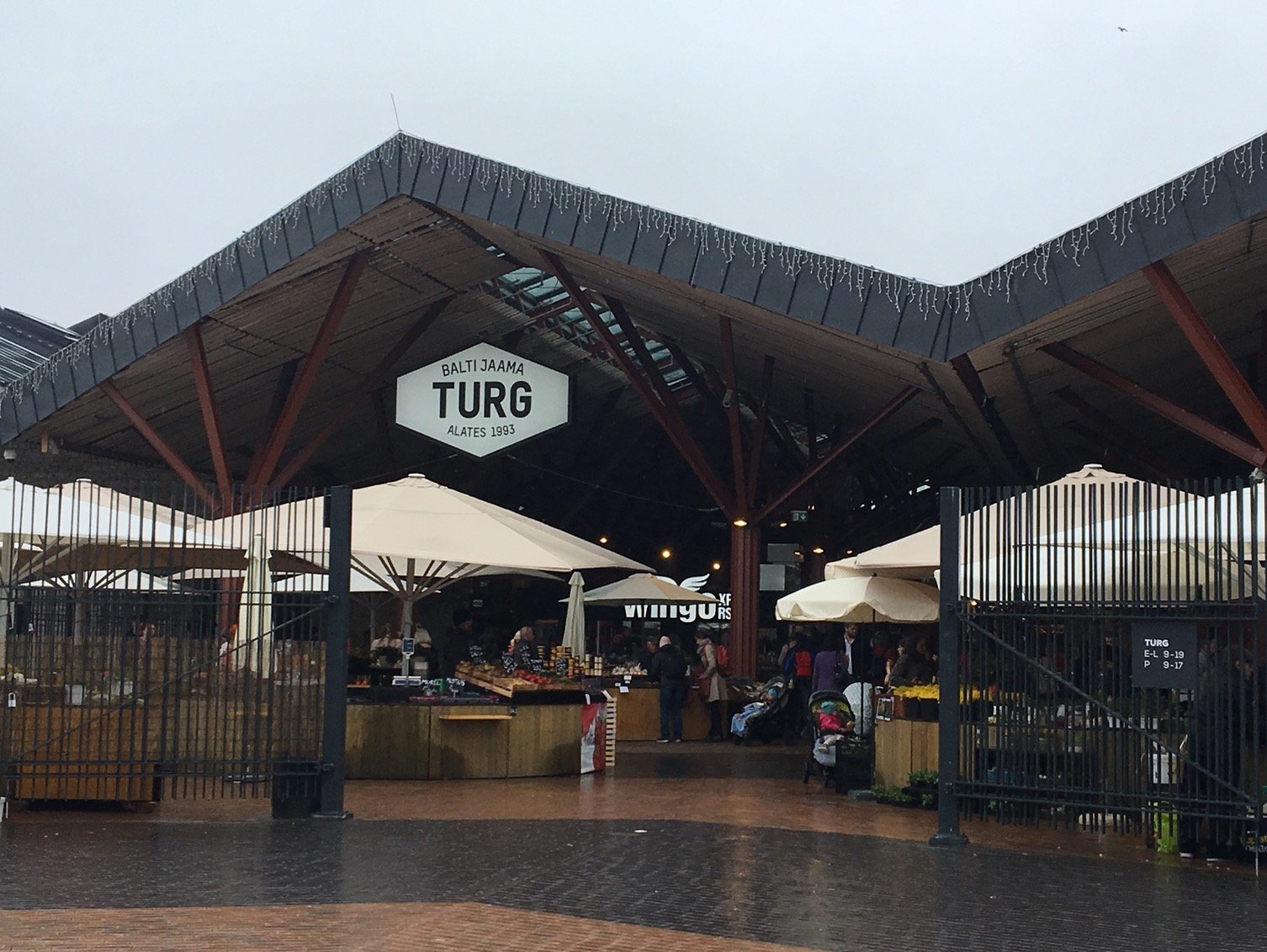 Seaside Biking
Rent a bike from one of the many local bike shops and adventure with your group to one of Tallinn's nearby beaches: Pirita, Stroomi, Harku, Kakumäe and Pikakari. The bike rental shop can give you tips on which beaches are closest as well as how to get there. Spend the afternoon biking along the coastline, getting beautiful outside views of Tallinn, and soak your feet in the ocean. While it will most likely be too cold to swim (even during the summer) it's still so fun to have a picnic on the beach.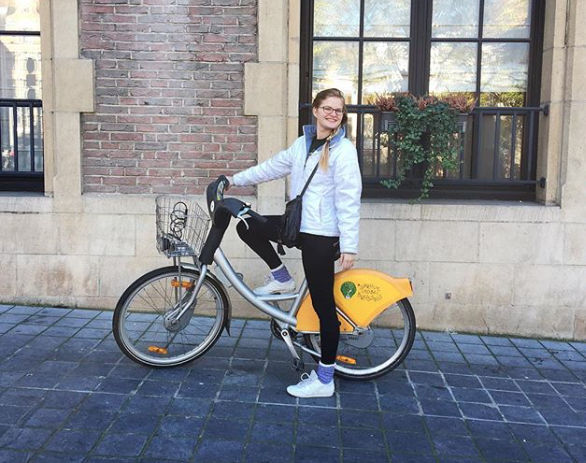 Oleviste Church
Climb the tall, narrow (seemingly endless!) stairs of one of Tallinn's oldest churches just on the outskirts of Old Town for a beautiful view of the city. The steep stone stairs wind tightly into the tower, so if you're afraid of heights (or are claustrophobic) this may not be the best activity for you.
You can walk out onto the roof and circle the top a long small pathway (the "observation deck") to get 360 degree views. Cost is minimal — 2 euros with a student or 3 euros without it. Oh, and the views are amazing.
Sculpt Your Own Marzipan
Marzipan is a yummy candy-like treat that you need to try while in Tallinn. In Europe you can often find marzipan sculpted and painted into beautiful pieces of art. Visit the marzipan museum to see some of these works of at and even sculpt and paint your own before leaving! Check out our blog with all the info here.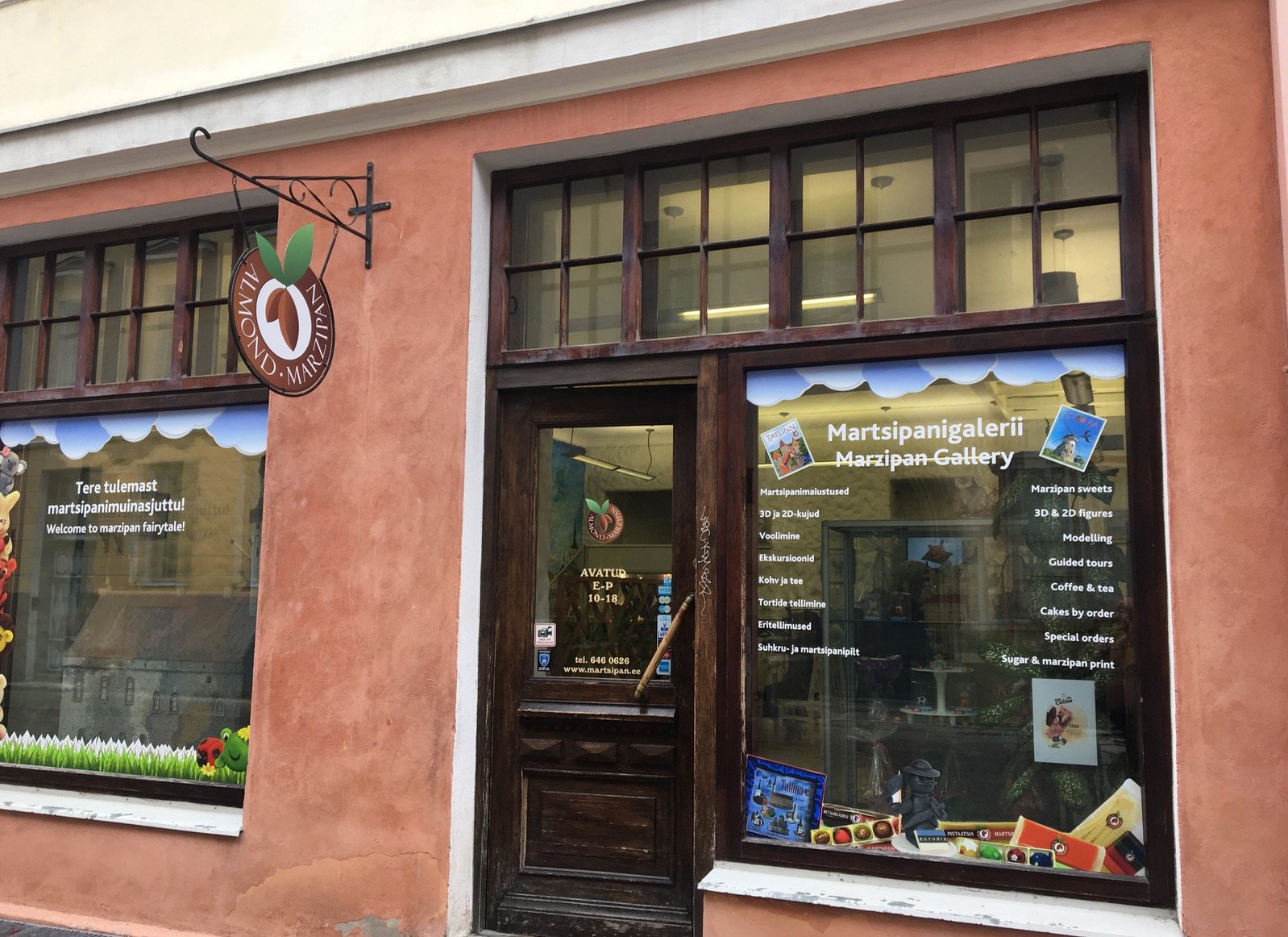 Alexander Nevsky Cathedral
There are a lot of beautiful cathedrals scattered throughout Tallinn. Take a look, look at the breathtaking stained glass and intricate paintings. Alexander Nevsky Cathedral is our favorite and one you need to spend some time in. It's pretty hard to miss and you'll probably stumble upon it as you're exploring the city (especially if you head to the "Times We Had" Wall.
Address: Lossi plats 10, 10130 Tallinn, Estonia
Rooftop Cinema
From May to September, you can spend the evening watching a movie on the roof of the Viru Shopping Center. There's a different movie every night starting around sunset — It's so fun to enjoy the views, cuddle up with blankets, and eat treats while hanging out with your ILP group.
Better yet, tickets are only a few dollars — plan on spending around $8 USD.
Museum Of Medieval Torture Instruments
You really can't miss spending some time in Old Town and stopping by the Torture Museum. This may sound like a tourist trap, but our curiosity got the best of us and we had to go check it out ... it was so interesting (but it's a pretty small museum)
Plan on spending an hour or so here, gazing at the collection of dozens of torture instruments used in medieval times (you'll be shocked and very grateful that you didn't live during these days in Tallinn).
Address: Viru 3, Old Town
Cost: 7 Euros
Explore Kalamaja
Leave the tourist filled Old Town and one of Tallinn's fun, bohemian style neighborhoods that local's love. In Kalamaja you can visit a Soviet flea market, wander through a notorious prison, eat at local restaurants, and find funky murals wherever you look.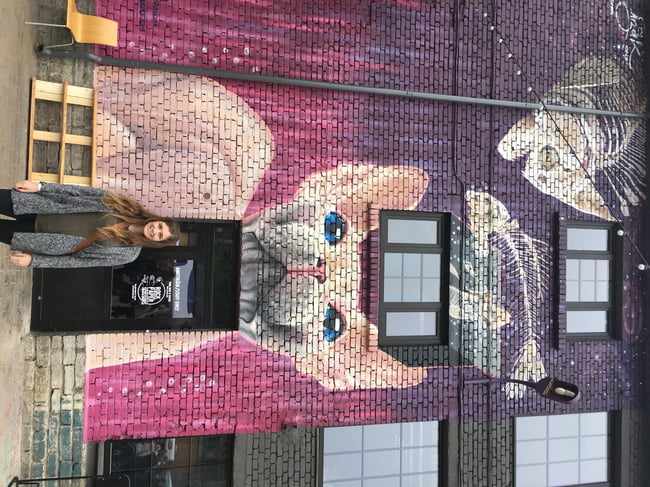 Psst: Kalamaja is that whole section lined in red below. There's a lot of cool stuff to see. Just walk over to that area from Old Town and start exploring!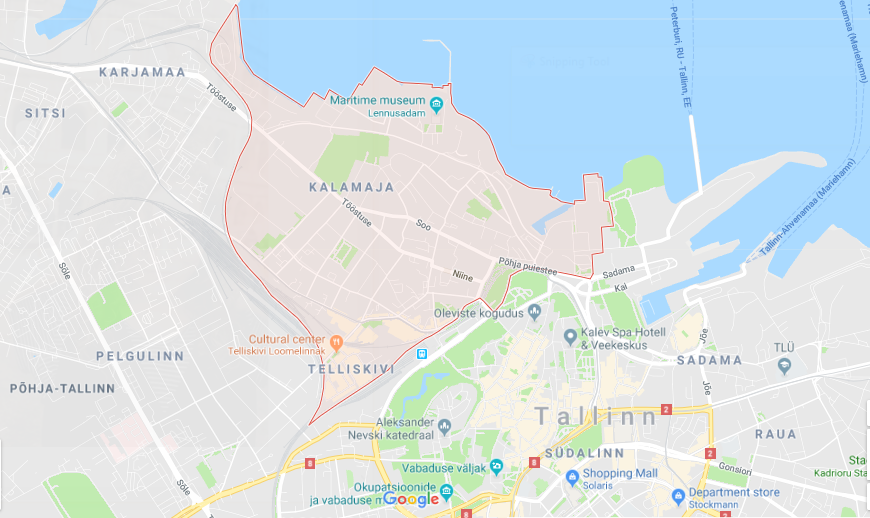 Find Rad

Souvenirs

Spend time checking out the little shops and side streets because there are treasures everywhere. There is great art from local artists, hand knit sweaters, and more. You can find paintings hung up on the stone walls of the old fortress, or peek into souvenir stands in the main square.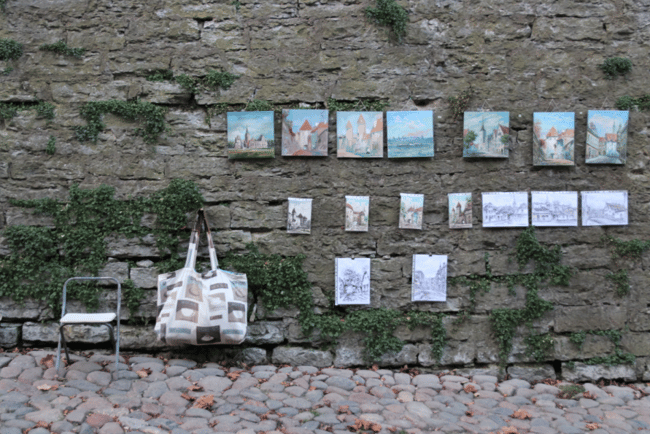 Places To Eat
Mmmm. Tallinn has some delicious options. Here are a few of our favorites.
Kompressors
Are you a fan of crepes? What about crepes bigger than your head? With over 29 options Kompressors, also known as the Pancake Pub, has you covered! With sweet crepes (try the sweetened condensed milk and raspberry) and savory crepes (my fave is the brie and ham!) you have all your bases covered here. We went too many times to count while in Estonia. Learn from my own experience— you can't eat two!! Seriously, they are so big. Grab a sweet, grab a savory, and split them with someone else. Oh, and the prices are excellent — we're talking 4 or 5 euros.
Address: Rataskaevu 3, 10123, Tallinn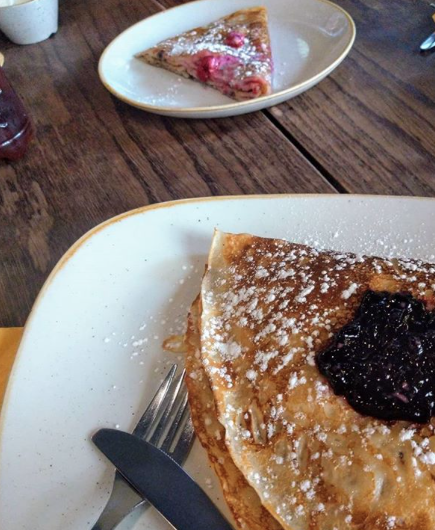 Lido
Lido is a great place for traditional Estonian (and Eastern European) food. It is set up like a buffet (each thing is individually priced) so you can grab a few you want to try. They have a great variety of foods and desserts.
Address: Estonia puiestee 9, 10143 Tallinn, Estonia (inside the Solaris shopping mall)
Kalev Chocolate

Store

Kalev Chocolate is heaven on earth. In Tallinn you can go to the Kalev Shop which is full of their chocolates and candies. It is the best place to stop if you need something sweet!

Address: Roseni 7, Tallinn, Estonia
Old Hansa
You'll definitely walk by this restaurant in Old Town. Look for the big white building with people in costume out front. Old Hansa is a traditional medieval restaurant and a place people love to stop and grab lunch and dinner. You can try dishes like elk meat and bear soup, but don't worry there is more familiar meals, too!
Address: Vana turg 1, Tallinn, 10140
Vapiano
Mmmm. A pasta lover's dream. Vapiano can be found in other European countries as well. With tons of options (pizza, pasta, and salad) you choose what you want, they make it in front of you, then you dream about it forever because it's so delicious.
Address: Estonia puiestee 9, 10143 Tallinn, Estonia (inside the Solaris shopping mall)
F-Hoone
One of the best restaurants we ate at in Tallinn, hands down. They have an amazing menu that's not only delicious but has a few gluten free and dairy free and vegetarian options if you're needing a place that accommodate your diet. Everything we ate here was amazing and the vibe of the place was top notch. Don't miss out of F-Hoone!
Address: Telliskivi 60a, 10412 Tallinn, Estonia
Hours: 9:00 AM to Midnight
Places To Stay
Like all European countries there are a couple options we'd recommend for travelers who are only here for a day or two. If you're on a backpacker's budget like us, your best in Tallinn is going to be either a hostel or an Airbnb.
Old Town Alur
Old Town Alur offers private rooms (great for just you and your ILP group!) or mixed dorms where you will have a bed in a room with other people. They are in an awesome location, have free Wifi, and helpful staff as you are navigating the city.
Price: $12-$18 a night depending on the room you choose (look into getting a private room with several beds and splitting the cost).
Tabinoya
Tabinoya has awesome reviews, a clean place to stay, and cool vibes. You will love how easy it is to find the hostel and how accessible Old Town is.
Price: $18-$20
Airbnb
There are tons of cute Airbnb's in Tallinn. For example this one is about $105 a night and can sleep up to five, so not bad when you split it 5 ways. Airbnb's are awesome because you can often find ones with full kitchens, washers, and more. Whether you are backpacking Europe or spending a semester with ILP, this can help save money while traveling!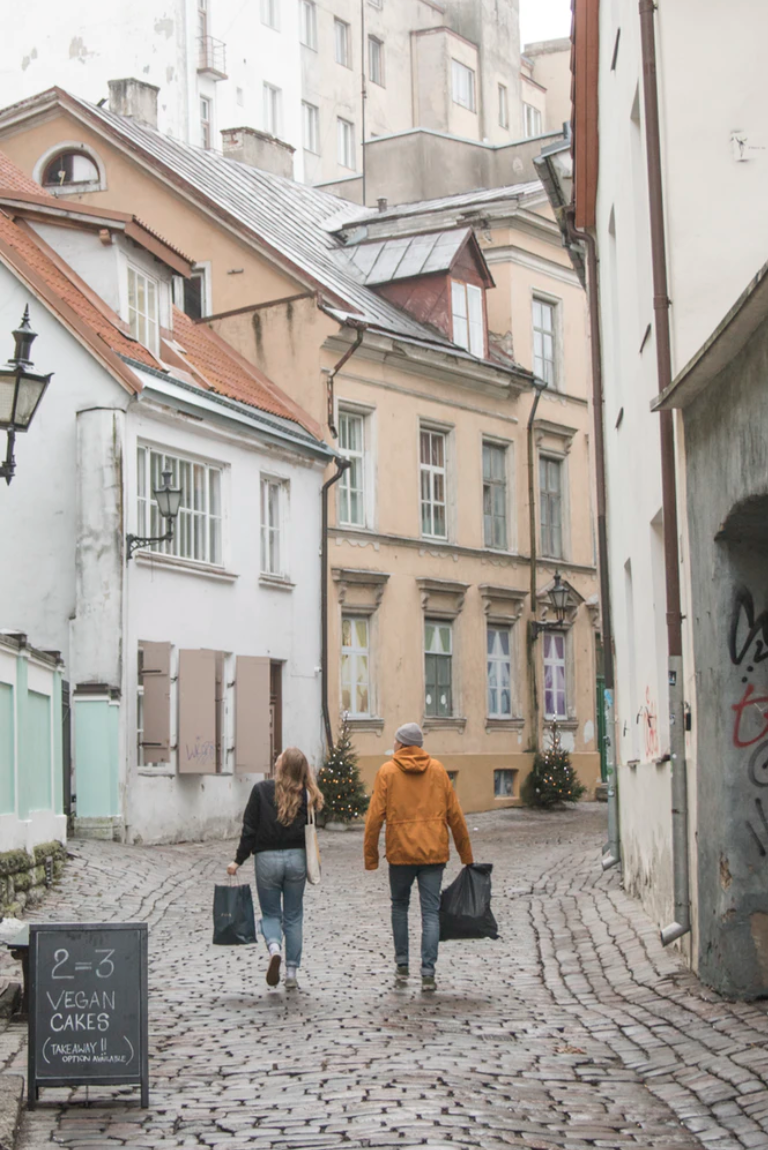 Getting To Tallinn
By Plane

If you'll be flying, look to flights into the Lennart Meri Tallinn Airport (TLL). Once you land, you can easily take a city bus into the city center. Bus #2 takes passengers from the airport to the city every 20 minutes, from 6:30 AM to midnight. Tickets are €2 and you can get them by paying cash to the driver.
You can also take the tram. Tram #4 can get you to the city center. You'll want to get off at Viru stop (it's the most central) and a single journey costs €2 and you can get a ticket by paying the driver directly in cash.
By Bus

Tallinn is easily connected from loads of spots. If you'll be volunteering in Lithuania with ILP, you'll probably take a bus ride or train from Kaunas or Vilnius, both of which are an 8-9 bus ride which makes for a great overnight option. We love booking all buses around Europe on
Omio
.
By Ferry

My personal favorite, if you can swing it. You can take a two hour ferry from Helsinki, Finland to get to Tallinn, Estonia and the ride is gorgeous. There are several companies that will take you over the water and you can book them on
Direct Ferries
. I went with Ekerline and tickets were around $30.
From the port you get dropped off at, it's a short 20 minute walk or an even shorter taxi ride (about 6 euros) to get to Old Town, where you'll probably be staying.
+ A Tip Or Two
This is really an ideal weekend spot. The city center is very small and walkable, and while there are a few adventures outsides of the city limits, most volunteers tend to stay here for 1-2 days and move on to a nearby city like
Riga, Latvia.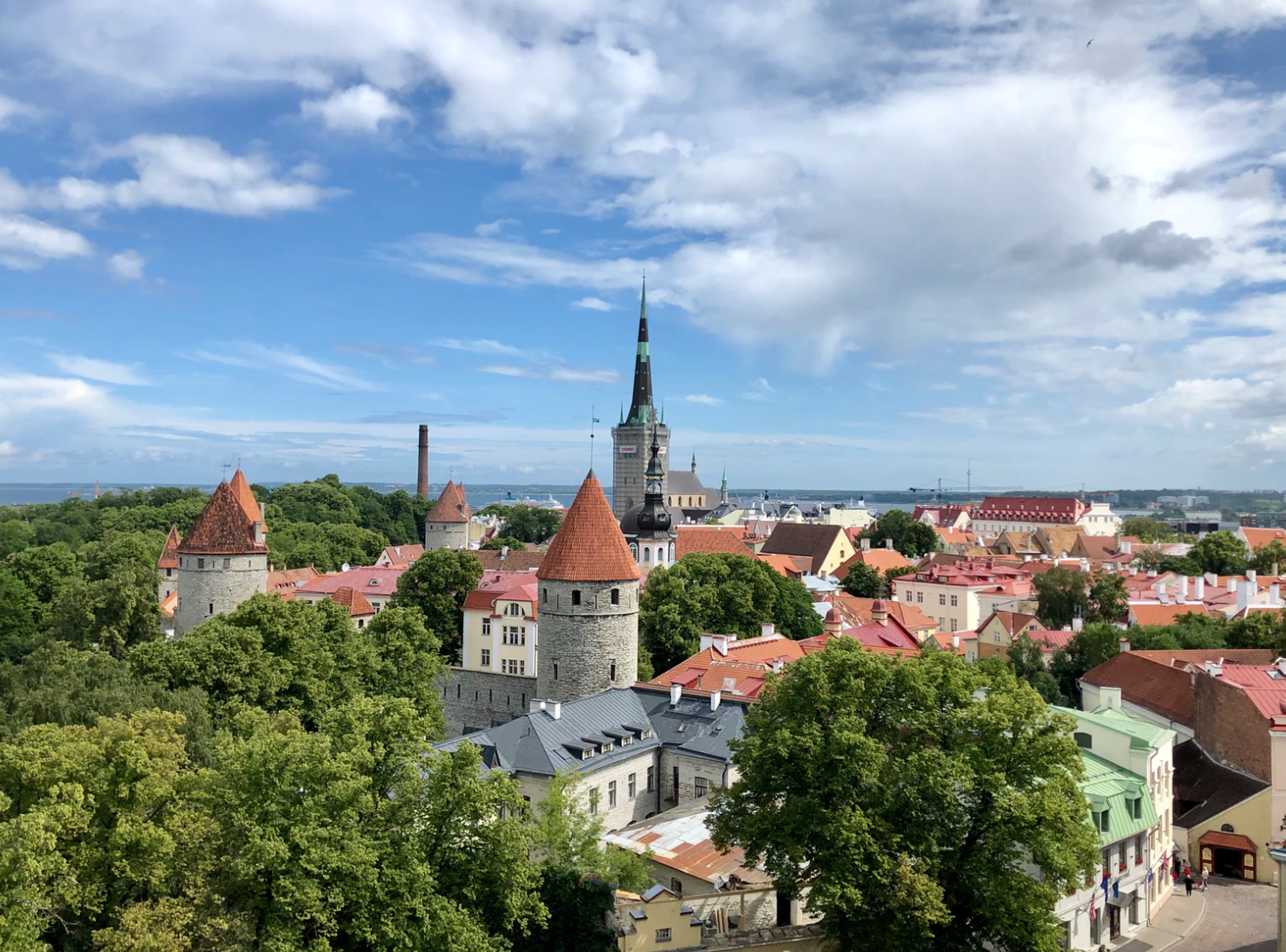 Ready to spend a semester abroad in Europe?
Think about it — vacations to places like Estonia, teaching English to a classroom of cuties and the chance to live abroad in a foreign country. Nearby Lithuania is the perfect place to live for the semester and get a taste of the Baltic life.