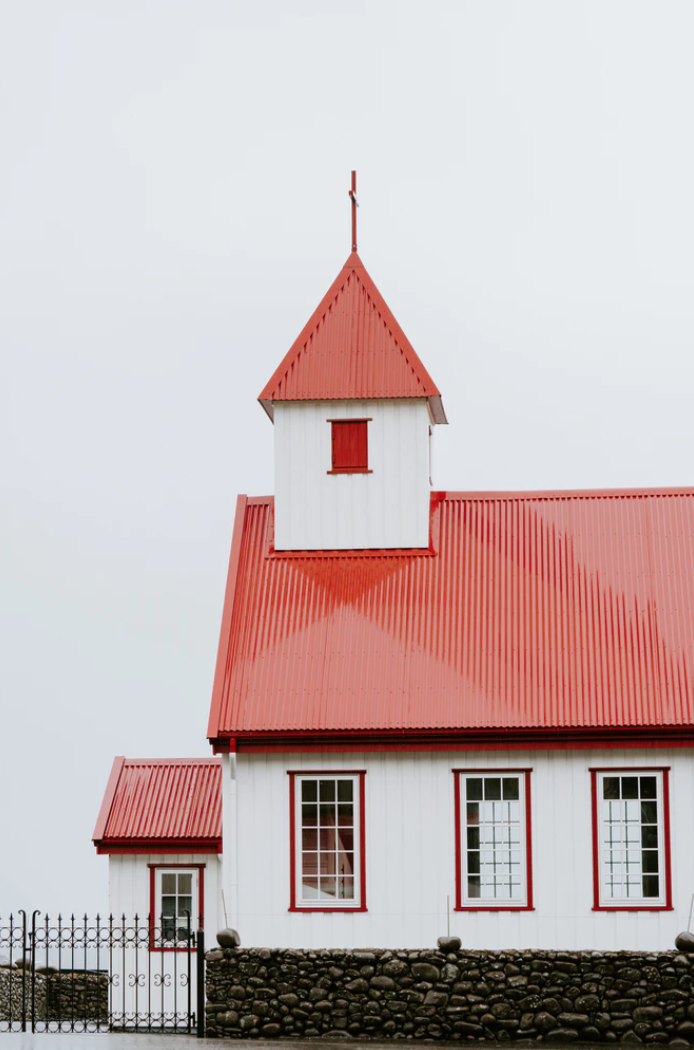 Are you into outdoor adventures? The type of scenery that includes cliffs and waterfalls? Picturesque harbor towns? Then this European island getaway is the place for you. Here's our guide for the dreamy Faroe Islands!
We'll let you in on a little travelers' secret: sometimes the best places to go are the ones that not a lot of people know about yet. And these stunning islands definitely fit into that category. If you have some time to travel around Europe and are up for an adventure, this is a destination we recommend exploring!


---
Want to spend a semester living in Europe as a volunteer? Learn more here:
What Does It Take To Be An ILP Volunteer?

---

There are lots of hidden gems in Europe—stunning cities and even countries that are just starting to build up their reputation among tourists. Want to get there before the hoards do? Here are a few of those cities on our list! And now we have to add the Faroe Islands too.
They are part of the Kingdom of Denmark, but have their own flag, language, and even parliament, so quite separated from the rest of the world. And the best part about visiting is that with their gentle pace of life, you'll get to feel like you're taking a break from the world too! Since there isn't a lot of info on the internet yet about visiting these islands, we've made a guide to help you with all of your travel planning.
Everything To Know Before Visiting the Faroe Islands
Where It Is
If you drew a straight line from Iceland, Norway, and Scotland, the meeting point would be this cluster of eighteen islands. These days they're home to about 49,000 people (with one of the islands being inhabited by only 12 people) and even more sheep and puffins. With their jagged cliffs and winding fjords, these islands really are a Scandinavian dream.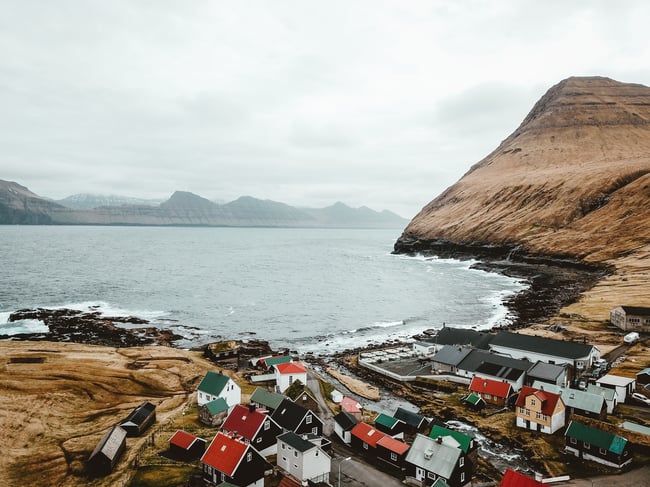 When To Go
The tourist season for the Faroe Islands is in the summer (May to August). If you're on a budget and want to enjoy everything outside of tourist season then the best time to visit is in September and October.
Traveling around these islands will also not be a quick weekend trip. Everyone says you will need at least 4-10 days to get the full experience.
What To Do
Touring the Cliffs
Interested in doing some sightseeing around the cliffs? This guided tour on a boat will take you in and out of grottos, around the bottom of some of the tallest cliffs in the Faroes, and if you're lucky you may even get a peek of the puffins that live there. The tour lasts 2 hours and is about $45. Another bonus, you can catch bus #100 straight from Tórshavn to Vestmanna where the tour starts. Make sure you book your spot on this tour in advance!
Horseback Riding
Umm...this sounds perfect! These beautiful horses were almost extinct at one point, but the people of the Faroes pulled together to make sure that did not happen. You can now take a tour in the area around Tórshavn on horseback!
There are tours that range in difficulty, length of time, and price, with the cheapest being about $76 and lasting 1 1/2 hours. So, it's a little pricey. But if riding through the open terrain of a European island has always been on your bucketlist, you've got to do this! And heads up, they do have a 200 lbs weight limit to protect the horses from injury. Check out this site for more information!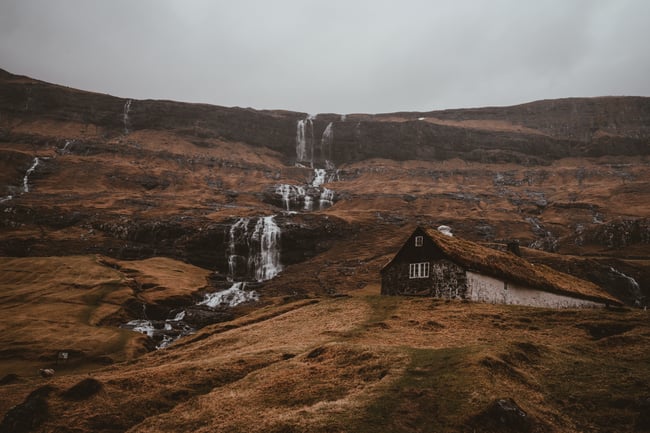 Visiting the Parliament Building
Guaranteed this is not like any other parliament building you've ever seen. Built just above the jagged edge of rocks where the ocean meets the island, this wooden structure is painted bright red and even has grass growing on the roof. It was once the meeting point for the Vikings and still houses the office of the prime minister today.
Shopping
If you want to see some local designs, and even purchase a few souvenirs, then you need to stop at Öström. Located along the waterfront, this is an old factory building where you can admire and purchase wool sweaters, art, and other items that have all been designed or produced in the Faroe Islands.
Hours: Monday-Friday 10 am to 5:30 pm, Saturday 10:00 am to 2 pm.
Address: Skálatrøð 18
Visiting a Viking
Village
The historic village of Kirjubøur will make you feel like you're stepping right back in time. There is a big black house in the center of village that has had 17 generations of the same family live in it! Part of it is still inhabited, and the other part is now used as a museum.
Make sure you also check out the two old churches in this town: Saint Olav's (from the 12th century) and the Magnus Cathedral (mostly in ruins but is in the process of being restored).
Hiking
One of the most memorable things to do in the Faroes is to hike, and there are so many great trails. You'll have to do a bit of research on this site to find out which ones will work with the bus timetable when you're there, but totally worth it. Breathtaking views, folks!
Also, please please be considerate and respectful of the fences and "private property" signs. Many tourists disregard the fact that people live here and have lived here for hundreds of years and that much of the land is used for grazing their animals. Just don't be one of those rude tourists...mmk?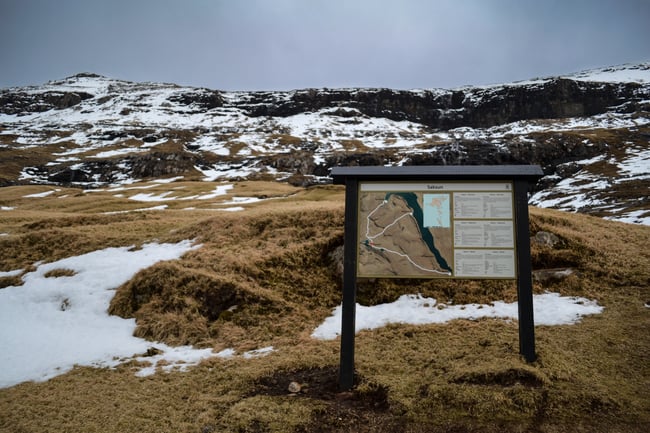 Additional Tips
Currency
You are able to use Faroese Krónur or Danish Kroner when on the islands, but you do need to get rid of any of the Faroese money before leaving the islands since you can't use it anywhere else. The exchange rate is the exact same as the Danish Kroner.
And heads up, the Faroe Islands are not really a budget friendly destination, but they can still be enjoyed on a budget. If you're careful, you'll end up spending about the same amount of money you would spend in London.
Weather
Totally unpredictable, but most likely rainy and chilly. Make sure you bring a rain jacket. Also, you may have to be flexible in your planning because ferries between islands are often cancelled for bad weather. And absolutely wear good hiking shoes.
Food
There are many fun and traditional restaurants around the islands, so try some of the local delicacies like fermented lamb and seafood! Here are some great suggestions if your taste buds are up for eating this cuisine. If you're vegetarian, it may be difficult to find options, so keep that in mind.
But, if you're eating out every day, the price can really add up. For the majority of the time, we recommend buying your food from the local supermarket and taking snacks everywhere you go.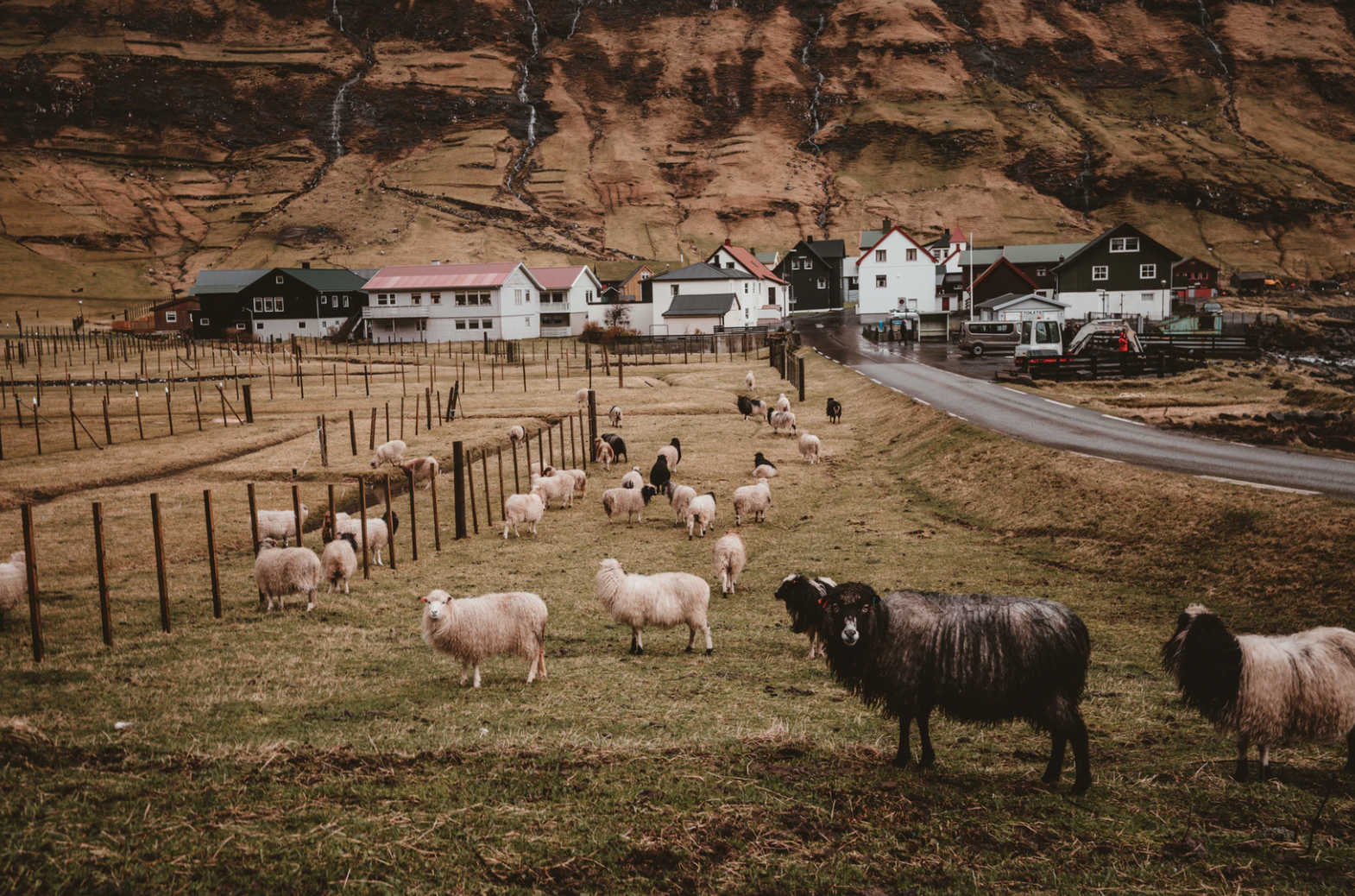 How To Get There
Some think these islands aren't easily accessible, and that may have been true at one point. But airplanes are a great thing! One of our favorite inventions really. Flying is definitely the fastest and cheapest way to get to this destination.
The two airlines that can take you directly to Vagar Airport, the only airport on the islands, are Atlantic Airways and Scandinavian Airlines. The fastest flights leave from Reykjavik (Iceland), Edinburgh (Scotland), and Bergen (Norway), although you can also catch flights year round from Copenhagen. If you keep an eye out, you might even be able to get tickets for as low as $100.
After arriving at the airport, there's a bus that runs every day to and from the airport that will take you to the charming capital of Tórshavn (one of the smallest capitals in the world). The fare is only about $14, but you might be able to get it for even cheaper if you can prove you're a student with an ID card. Visit this page for the timetable of bus route #300.
Make sure you also remember to grab a map and tourist guide from the information desk at the airport. They will come in handy!
How To Get Around the Islands
Most travelers recommend renting a car, but since this isn't an option for volunteers with International Language Programs, we've found some great ways to explore the Faroes without a car! Public transport around the islands is surprisingly good and not expensive because it's government-subsidized. There are six bus routes that travel around Tórshavn and riding these buses is actually free. One will even take you to the viking villiage, Kirjubøur.
If you're staying in the Faroes for 4 days, you can also purchase a multi-day Travel Card for just $77 that can be used on all buses and ferries, except for the one that goes to Mykines.
Visit this website to get all the information you need about the buses and ferries.
Where To Stay
There are only two hostels in all of the Faroes, so Airbnbs will be your best friend on these little islands. Definitely get on this site and do some looking. Most of the places aren't that expensive, and when you're splitting the cost with a few other friends, it gets so stinkin cheap.
This apartment looks practically perfect, set in the heart of Tórshavn, with incredible ratings and a Superhost. This one is only for three guests, so it would be a little more pricey, but that harbor view is to die for! And this traditional cottage even has grass on the roof. So many adorable places to choose from!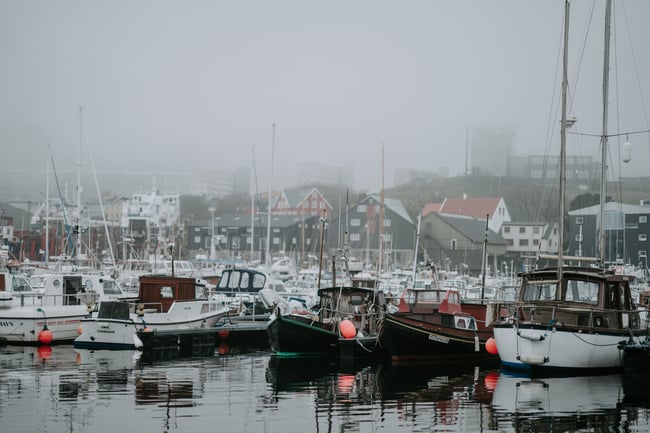 Want to travel but not sure where to get started?

If traveling around the world is a dream for you, let us help you make this a reality! Click the button below and we'll text you. We've been in the same position, so we know there's so many questions that come up with a semester abroad.