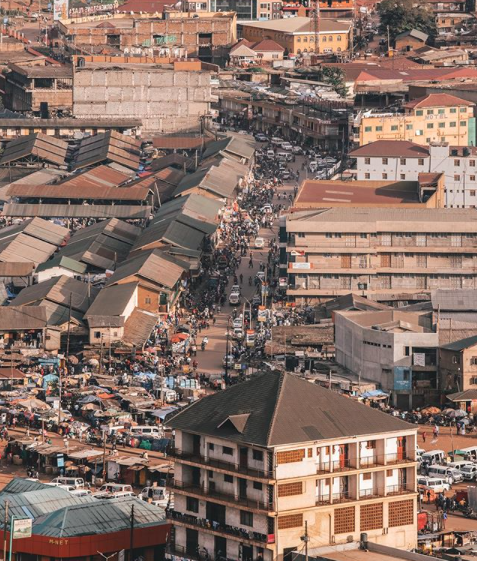 All the tips you need in one spot.
With so much to see in this country's capital, you'll want the insider scoop to our favorite adventures, plus get a local's guide to exploring the city's markets, and tricks to getting around. Good thing we've talked to our ILP volunteers living in the suburbs of this capital city for a few months to get you the best guide to Kampala possible.


---
You're ready for an adventure in Africa
Come see what volunteering in Uganda is all about.
---
The sprawling and buzzing city of Kampala is just as important to your African adventure as going on a safari: Kampala's the pulsing center, a huge metropolis that has its share of history and adventure and also happens to be the absolute best jumping off point to get to your favorite spots in Uganda. Our ILP volunteers will be living nearby, so a day trip to Kampala is an adventure you can fit into any weekend:
Kampala's Can't Miss Adventures
A Few Local Tips

Our Favorite Nearby Trips

Getting To Kampala
Kampala's Can't Miss Adventures
The Ndere Culture Center
An absolutely "can't miss" evening out is visiting the Ndere Cultura Center for one of their evening dances. The dance troupe performs over 40 authentic Ugandan dances and songs complete with indigenous music. You can pay for a buffet dinner and a seat to a showcase of Uganda's cultures — vibrant costumes, and insane talent, plus some of the most incredible dancing you've seen.
When: You can visit the cultural center any time, but they have performances on Wednesdays and Fridays at 7:00 PM, and a family show on Sundays at 6:00 PM.
Address: 4505 Kisaasi - Kyanja Rd, Kampala, Uganda

Cost: 80,000 schillings, plus 40,000 if you'd like the buffet (which is delicious, by the way).
Kampala's Kasubi Palace And Tombs
A top site in not only the city of Kampala, but the whole country of Uganda — at the UNESCO site of the Kasubi Tombs, you can see where four of the royal family of Uganda are buried and the palace where the Buganda family lived. Not only is it an important religious and political site, it's also one of the most impressive because these tombs are also home to items like religious drums which have been played for generations.
Getting here: It's on Masiro Rd, Kampala, Uganda
Hours + Cost: Monday through Sunday (8:00 AM to 6:00 PM) and is about 30,000 schillings which includes a guide who can tell you more about the traditions of the royal family.
Important to know: At the time this post was written (May 2019) the tombs were currently under construction and not available to visit. We're not sure when they'll reopen — the original projected completion date was the end of 2018 but it has been a bit slow moving. So let us know in the comments if you're able to visit!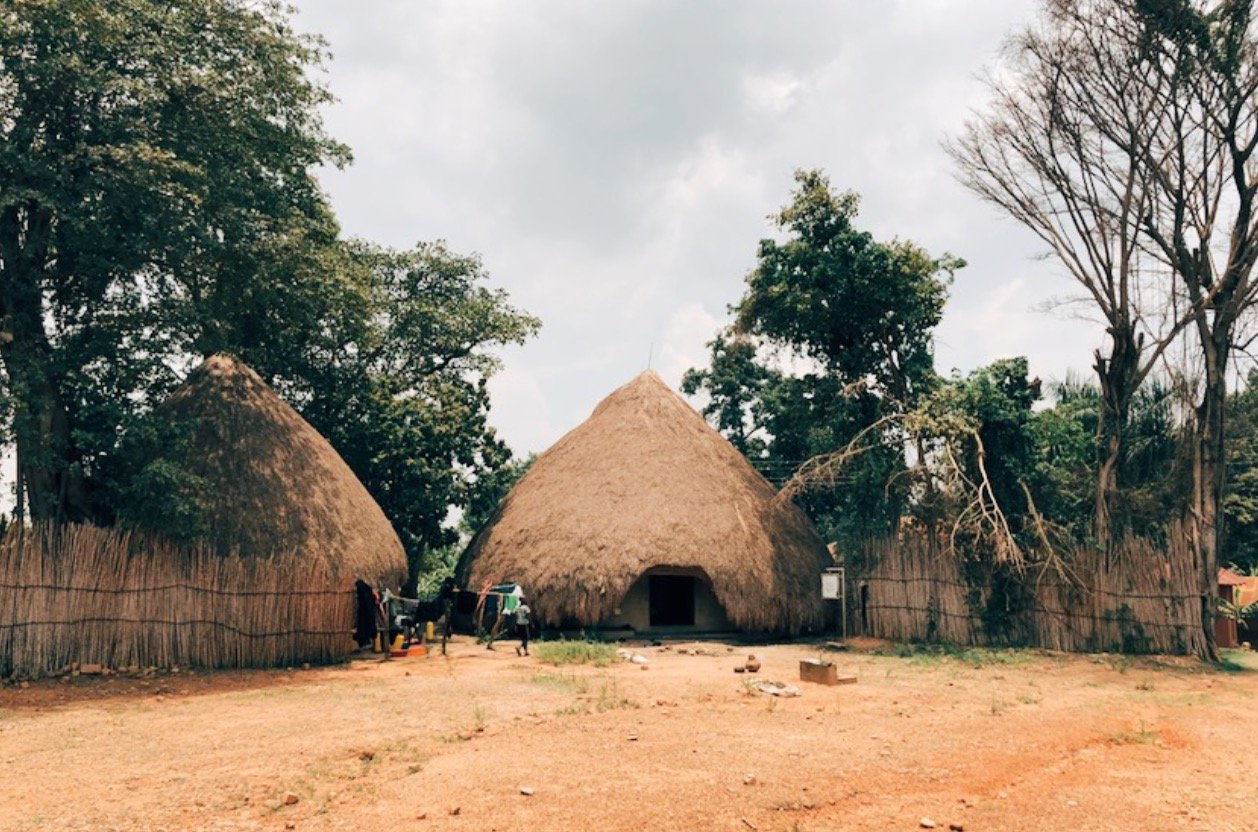 These Rad Markets
The markets in Kampala are unbelievable: a mess of hundreds of vendors selling everything (everything!) from bins of pineapples to tangles of phone chargers, plus stacks of colorfully printed African fabrics and rows of hand-woven baskets and sandals. These markets are amazing and there are a few around the capital city, but ILP volunteers have found a couple they love:
Owino Market
It's huge, it's chaotic, it's a total experience. This is the massive African market experience you are probably looking for, with separate sections that range from fruits and veggies, bicycles, spices, electronics, bags, clothes and so many other treasures. It's a total adventure to look for stuff here, especially since there is a knock-off section where you can get the brand names you're looking for, for a lot less (especially if you're good at bargaining).
African Crafts Village
We'll be honest ... this market is our favorite! ILP volunteers go back multiple times during their semester in Uganda (we won't judge you if you're here every week and the shop owners know you by name). Your spot for all the souvenirs you think of when you think of Africa : carved figures of your favorite safari animals like elephants and giraffes, colorful drums, nativity sets, trinkets like magnets and key chains, and brightly dyed fabrics which make for the cutest and coolest clothes. You'll want to come here for all of your souvenir shopping.

We have all the details you need about markets in Kampala here (like some bargaining tips and more pictures of a few souvenirs).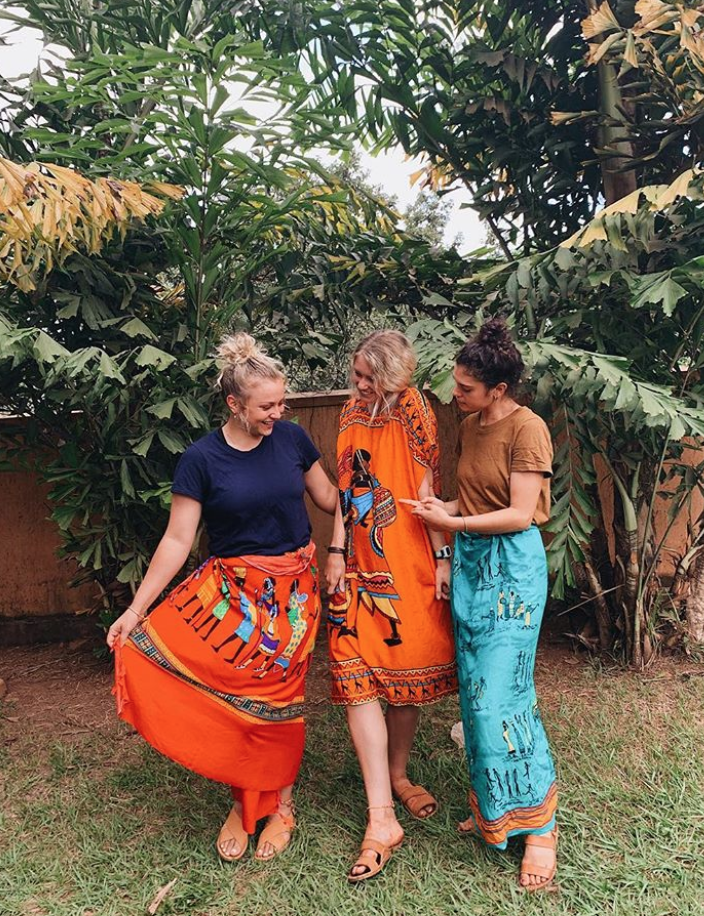 The Grounds At The Bahá'i House Of Worship
There are Bahá'i courses of worship all over the world, and the only one found in Africa is right in Kampala: the temples are open to anyone of any faith, and are stunning. Inside, you'll find a huge dome with mosaics from Italy and painted glass from Germany. Outside, the grounds are huge — extensive gardens supporting palm trees and thanks to it's spot on Kikaaya Hill you can get a killer view of the city.
See The Best View At The National Mosque
The very center and heart of Kampala is marked by this beautiful mosque. If you think of Kampala as a large circle, the mosque is the bullseye. There are several main roads that lead here and the tall structure can be seen from all over the city, giving you a frame a reference for where you're at.
Unlike some other mosques, visitors are all welcome to step inside to view gorgeous marble archways and detailed windows. With a guide, you can also climb up around 300 stairs to get to the top of the minaret for a 360 degree view of the busy city.
We have a more detailed look at visiting the Gadaffi Mosque here.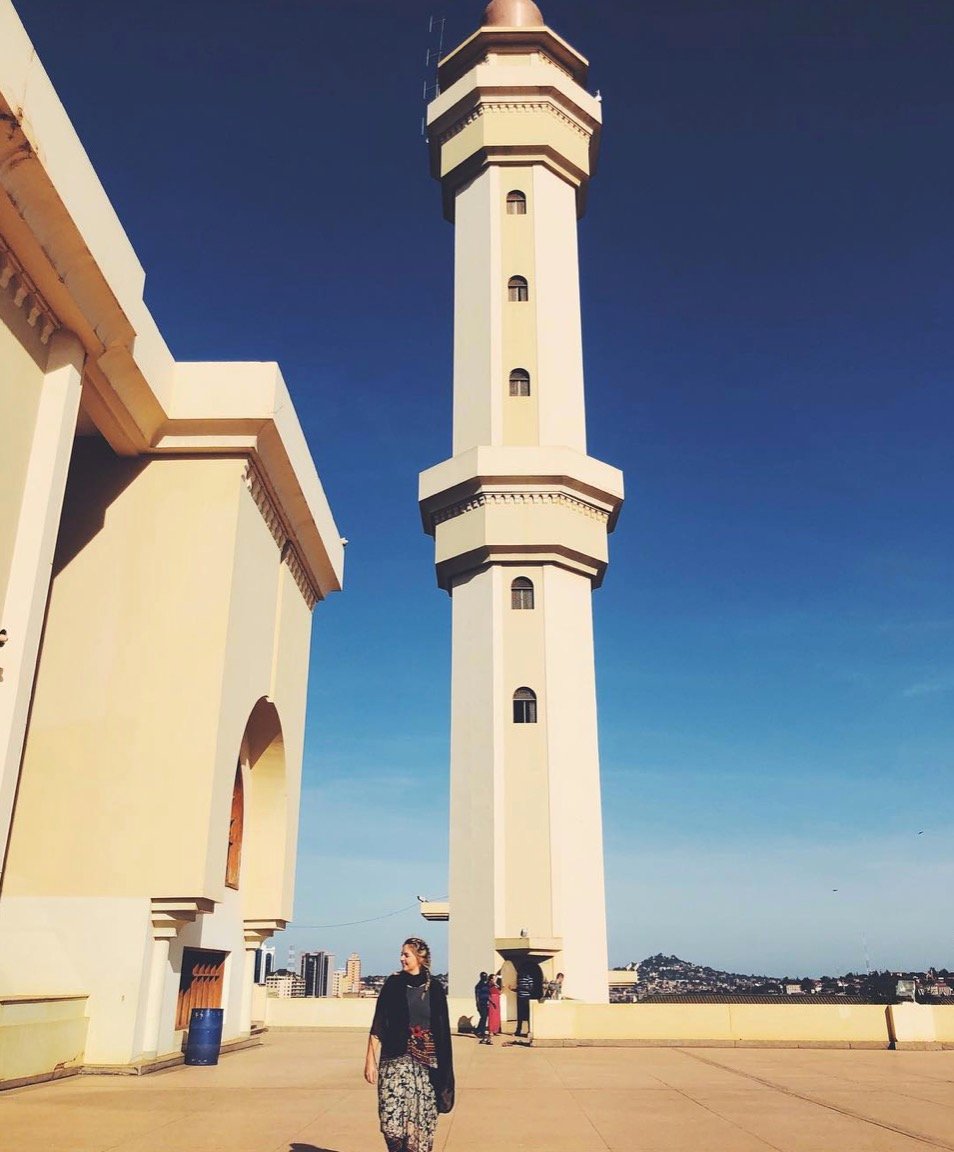 Some Rocking Museums

Nommo Gallery
Wander through a gallery filled with Ugandan and foreign artists that give you a colorful glimpse at what life in Kampala (and other cities) looks like. Plus, next door there's the Pearl Restaurant which serves up local favorite dishes.
Address: 8 Kintu Road, Nakasero – Kampala, Uganda
Free to enter
The Uganda Museum
Come peek the tribal masks, instruments, traditional costumes, fossils and other artifacts that make up Uganda's history — it just happens to be the oldest museum in East Africa (it first opened in 1908). The museum itself is small, but houses some of the country's most important artifacts.

Cost and Hours: It's 10,000 to 15,000 schillings for a ticket which includes a guide who will walk you around the museum. However, it's goes a long way if you tip your guide 1,000 - 2,000 schillings.

A Few Local Tips
Getting Around
Kampala's a big city with lots of ways to get around. Most tourists opt on using a taxi (most places in Kampala can be reached for 15,000 or 20,000 shillings, especially if you bargain) or just call yourself an Uber. There are motorcycle taxis called Boda-Bodas around but are extremely dangerous: crashes are all too common (and not an option for ILP volunteers).
How You Dress
Uganda is a culturally conservative country, and you'll find locals (and respectful tourists) dressed appropriately — ladies, make sure you're wearing long skirts or flowy pants (no shorts), nothing too tight, and shirts that keep you covered. Most women will be wearing skirts or dresses.
Watch Your Stuff
Like any capital city, things like petty theft are common: you'll find pickpockets in every country. Most cities around the world are known to have particular scams and things, and in Kampala you'll find that the common scam is phone theft. Tourists who aren't paying attention may find their phone being grabbed right out of their hand (even if you're sitting seemingly safe in a taxi with your window rolled down). You'll want to keep your phone out of site as much as possible to be safe, and all your stuff in a purse that you can wear in front of you.
Our Favorite Nearby Trips
A Trip To The Equator
When else can you say you stood on the world's equator? Just outside of Kampala is a spot where you can stand on the equator line, shop at a couple of souvenir stands, and see if you believe the whole "water runs different directions depending on which hemisphere you are in". Supposedly, water swirls counterclockwise in the Northern Hemisphere, and clockwise in the Southern Hemisphere. Go figure?
It's found on Masaka Road, about a couple hours southwest from Kampala, and it's a common stop if you're already heading that way for adventures like going on safari in Queen Elizabeth National Park or on your way to relax at Lake Bunyoni.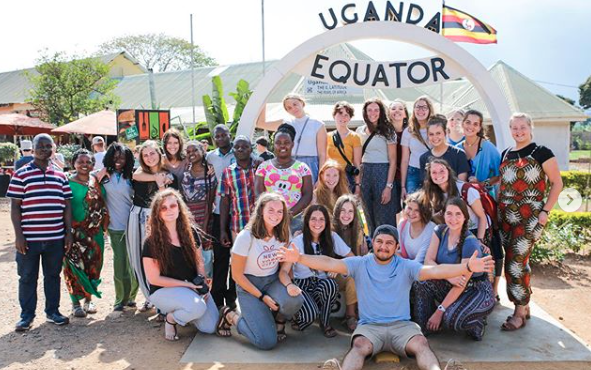 Hang Out With Chimpanzees
If the idea of hanging out with rescued chimpanzees doesn't fill your heart with joy, I'm not sure anything can. The entire island of Ngamba (just a couple of hours away from Kampala) is dedicated towards the rescue and rehabilitation of chimpanzees, and you can learn all about the cuties that live there — we're big fans of Becky and Eazy — and even help out with feeding time.

Get more information about volunteering at a chimpanzee sanctuary here.
Feed Baby Elephants
Breakfast with little Charles or Edward? Yes, please! If you're looking for the chance to get to know some of the animals you'll be seeing on safari, come to the "Uganda Wildlife Conservation Education Centre". You can have some one-on-one time with some of your favorite animals like cheetahs, giraffes, the rare Shoebill bird, yes, two cute-as-can be baby elephants.
Found in Entebbe, plan your visit to the Wildlife Conservation Centre here.
Raft The Nile River
Probably the coolest thing you can tell your friends at home is "that one time you went white water rafting on the Nile River". There are a few companies who will set you up with transportation from Kampala, a guide, and all the gear you need to laugh and splash through all the rapids.

ILP volunteers love, love, love river-rafting the Nile so read that post to get the info you need.


Getting To Kampala
Airport
If you're flying, you'll fly into Entebbe, which is the country's only international airport. It's about 25 miles away from Kampala, so plan on hiring a taxi or Uber, or arrange a hotel pick up to get you into Kampala. Taxis are usually around $20-$30 USD or you can take a minibus (ask around to where they pick you up outside of the terminal) for less, about 3,000 shillings.
By Bus Or Car
When it comes to getting around Uganda, you'll need to understand a bit about how to get around: that taxi system in Kampala is pretty complicated (they are basically 16 passenger vans that can fit up to 30 people sometimes. You'll need to get help calling these taxis (ILP Volunteers, your coordinator can help you with this!), or they can help you call a private car which are quicker but more expensive.
Be aware that taxis into or around Kampala can take 45 minutes to 2 hours depending on traffic from Lugala, where our ILP volunteers are living.

We have more information on buses and traveling in Uganda here: that post is full of info like which companies to book through and general routes and prices, as well as break down of all the types of buses and taxis that can get you to and from Kampala.
A Note On Traffic
Kampala is infamous for gridlock traffic where you may not move for thirty minutes … it's all part of the experience. Just know that getting to Kampala and around the city means it will definitely take longer than it should. As an example, the drive from Entebbe to Kampala should take less than an hour, but with traffic, it can take up to the three.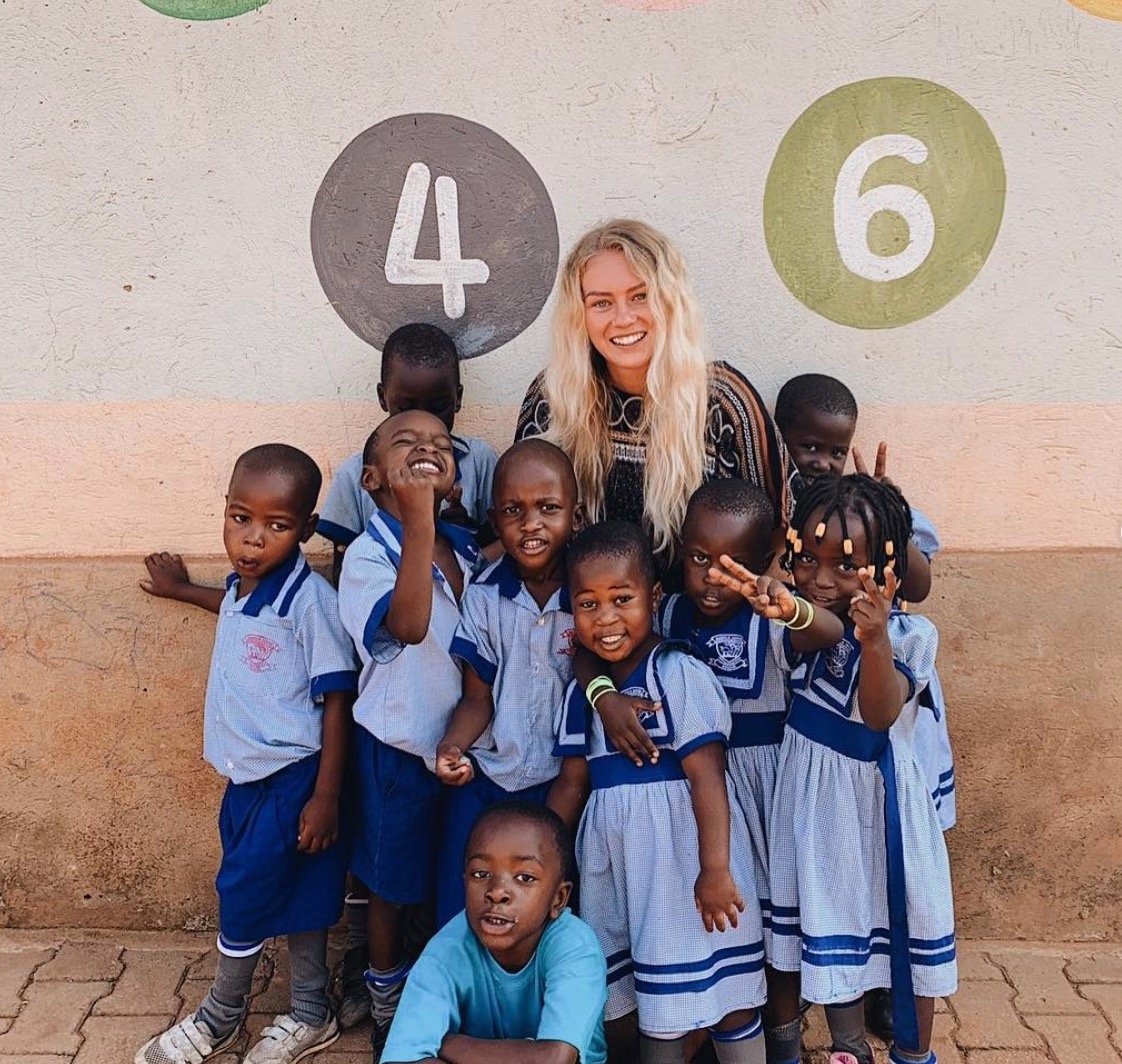 Come to Africa with ILP!
Spend a semester living just outside of Kampala, Uganda and have a whole semester of adventures while you're teaching English and exploring on the weekends. Volunteers also get vacation time to go on safari or adventure in other countries — come get your questions answered here!