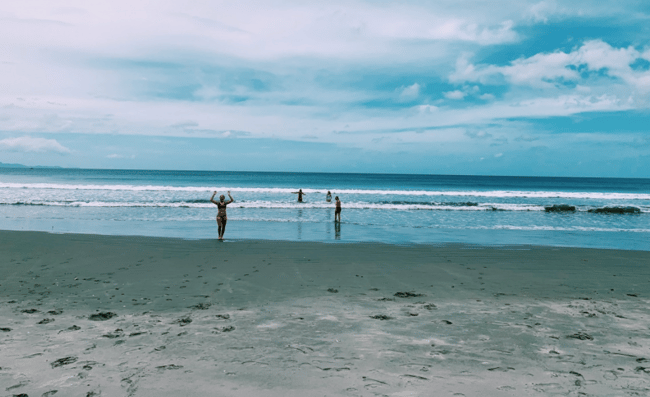 Chinandega is right around the corner from one of our favorite beaches, just down the road from a volcano, and is known for doughnuts (if you needed just a little more convincing).
You know those times when you're traveling and you stop over in a little city on the way to your actual destination … but the stopover city ends up being way cooler than you imagined? That's what is waiting for you when you visit Chinandega. It's a spot tucked away near Honduras, and is boasting the best of the best when it comes to things to do in Nicaragua.
Come for beaches, volcanoes, and colonial cities, and just a few other surprises, all found in Chinandega. If the country of Nicaragua is known for volcanoes and the ocean, this is the spot that rightly earned that title for the country. I'm telling you, most people may flock to places like Costa Rica, but Nicaragua really is the spot to vacation in Central America.


---
Adventure is tucked away in every corner of this country.
Come see what our Nicaragua volunteers are up to on Instagram.
---
Chinandega is just one of those hidden-away sections of Nicaragua that most don't know about unless you're trying to squeeze out every cool experience this country has to offer. And for those in the know, Chinandega isn't just a spot to stop on your way to the Pacific ocean. Since you won't want to miss out on all things Chinandega, here's what you need to know before visiting:
A Bit About Chinandega
Chinandega is a stand out for a few reasons. The city shares its name with the surrounding region which boasts a few of Nicaragua's highlights — the region of Chinandega is rimmed with isolated beaches, peppered with colonial towns, surrounded by nature reserves, and freckled with a handful of the country's most impressive volcanoes. It's one of the larger cities in Nicaragua and has a whole host of nicknames I can't get enough of (like the city of oranges ... how darling!). It's a big agriculture hub, situated on the slopes of a volcano, leading to really fertile soil that's ideal for rich coffee plantains and fields of orange orchards, among other things.
While there aren't any huge attractions in the city itself (apart from a captivating city square and church we'll get to in a minute) the real pull of this area area all the day trips and nearby adventures you can take. I'd recommend hanging out in Chinandega for a couple of days before moving onto other destinations on the western side of the country.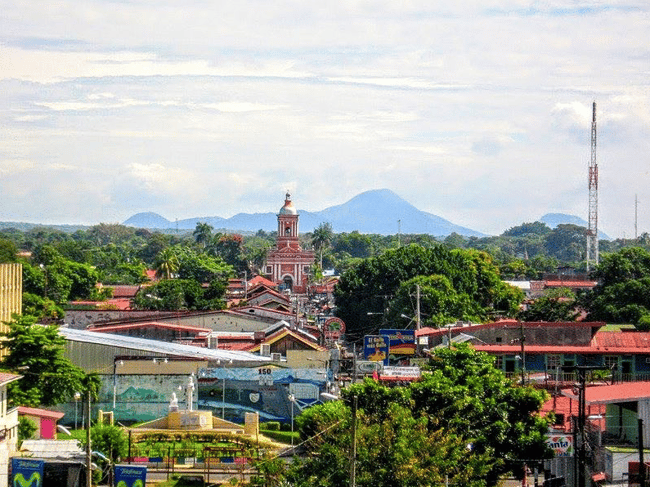 Photo via AntoLa22 on WikiCommons©
Scout Out These Nearby Spots
The real perk of Chinandega is that it's a jumping off point to all the best of Nicaragua — I'm talking endless stretches of quiet beaches, colonial towns stuffed full of towering churches and charm, and of course, volcanoes. Here are the top adventures you can reach with just a short taxi or bus ride from Chinandega.
Nearby El Viejo
An afternoon visiting this little city gives you a tiny taste of Europe and some really tasty options for lunch … which in my eyes, is the perfect qualification for an A+ day trip. El Viejo is home to a pretty basilica that towers over the small town. The Menor Basilica of El Viejo is where you'll find a beautifully decorated image of the Virgin Mary, which has its home in Nicaragua … though historians believe the icon was originally planned to arrive in Peru on the ships of Spanish conquistadors who's galleon-filled ship never arrived that far south.
The 500+year-old icon is famous, acting as a huge pilgrimage site for Catholics in the area, and helps adorn a church that's just as pretty on the inside as it is on the outside.
After all of that site-seeing, you're bound to be hungry for all of El Viejo's specialties. Sign up me up for a lunch of rosquillas (a type of donut) and Cajetas, a variety of sweet, thick, dulce de leche. Or taste-test bollos de leche which is kind of like a sweet roll. For another something sweet, you have to try toncua, a type of fruit grown in this region. It kind of tastes like papaya and is typically drizzled with honey. Yum!
Getting There: It's a 10- 15-minute drive, best done by taxi or by bus. Check bus routes here, or hail a taxi for less than $1, typically.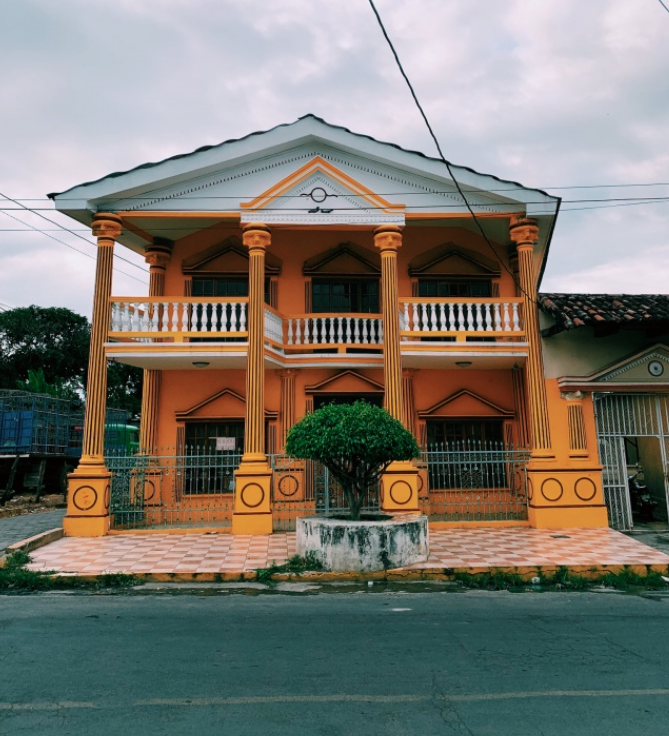 Jiquilillo Beach
Jiquilillo's one of those untouched places, a "locals only" kind of spot that hasn't really been discovered by the adventurous backpackers that are making their way through Central America. It's a sleepy fishing village, home to dark sand that's a rich toasted caramel color, palm trees that wave in the sea breeze, and sheer relaxation and quiet.
Plus, we found the coolest place to stay here. Rancho Esperanza has activities like tortilla making, learning how to shimmy up a coconut tree to pick your coconut (and learning how to crack it open to get that sweet coconut water), or learning how to make cuajada cheese. Oh, and there have hookups to surfboard rentals and other classes, plus plenty of hammocks where you can sway away the day.
Get way more info about Jiquilillo Beach here, complete with details on how to get here from Chinandega (but plan on about a 1.5 or 2-hour bus ride).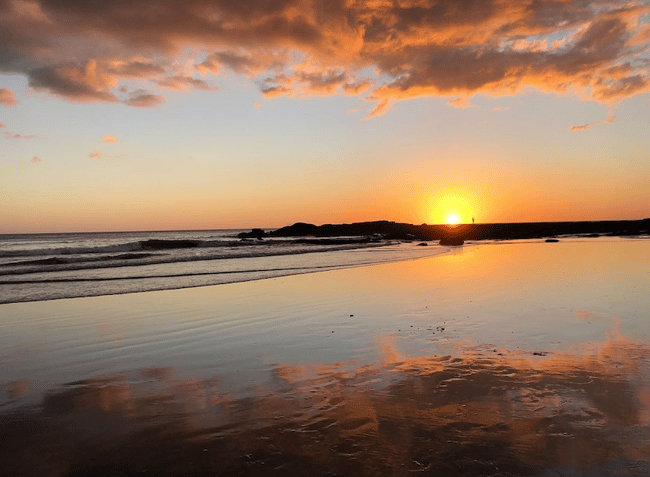 Hike Up San Cristobal Volcano
Some call Nicaragua the land of volcanoes, and this particular peak is kind of the king. It's the tallest in Nicaragua, sporting an impressive crater that has been spewing ash and smoke for centuries. Trekking up San Cristobal is an all-day hike that you'll want to be prepared for: wear hiking boots, bring plenty of water and be prepared for the heat. The soil on this hike is rich and loose, perfect for growing coffee (you'll spot coffee plantations along the vase of the volcano). That soil leads to pathways of loose gravel, so make sure you have the proper footwear ... the closer you get to the top, the harder the hike gets because of that gravel. The view is worth it though!
Once you reach the summit, the view is pretty unbeatable. You can see half a dozen other volcanoes spilling out below you, as well as the border of Honduras if you're visiting on a clear day. Get some pictures of the top from this blogger.
If you're into this kind of adventure, it's recommended you go with a guide. QueztalTrekkers is a popular tour option leaving from Leon (though you may be able to arrange a pick up in Chinandega). Other travelers suggest asking around Chinandega for guides who can take you up and down the volcano.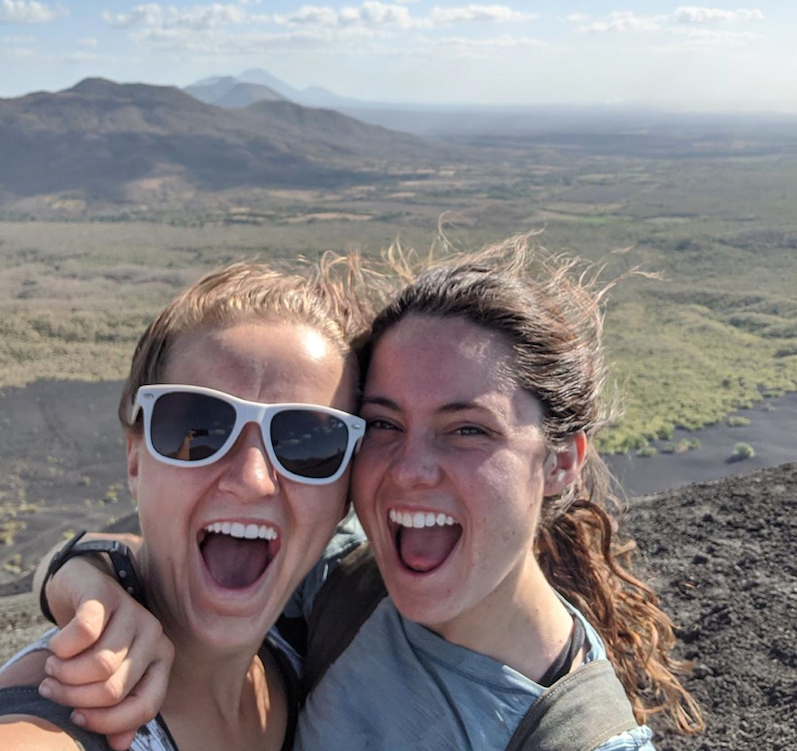 A Few Can't Miss Chinandega Things
Colonial Buildings Galore
One of the most surprising thing about the country of Nicaragua is the architecture — not sure about you, but that aspect of this country took me off guard. While you won't find the same level of Colonial-era architectural preservation you'll find in Granada or Leon, you'll find some gorgeous churches. Unfortunately, many of the other historic buildings were destroyed in a 20th-century revolution, but the churches here remained relatively unharmed or have undergone restoration.
The most popular and well-known churches are the Our Lady Santa Ana Parish, the El Calvario Parish, and Saint Anthony Church (Iglesia San Antonio). These structures have been through a lot, including a smattering of earthquakes which required quite the restorative efforts. Now, they're a jewel-like addition to the city of Chinandega, standing as a reminder of the nation's history. What are now (and have been) pilgrimage sites and places of worship, were once where the aristocracy hosted lavish weddings. Between all the volcanoes and beaches, don't miss peering into a couple of these churches while in Chinandega.
Dinner At The Parque Central
This area of Nicaragua is particularly hot and humid, but at night, everything cools down and the Parque Central becomes the place to be. Like most city centers, you'll find live music on the weekends, families out for a stroll, and a line of food vendors serving up snacks, dinner, and fruit shakes. You can also take a little bus ride around the town for a few cordobas if you get tired of people watching.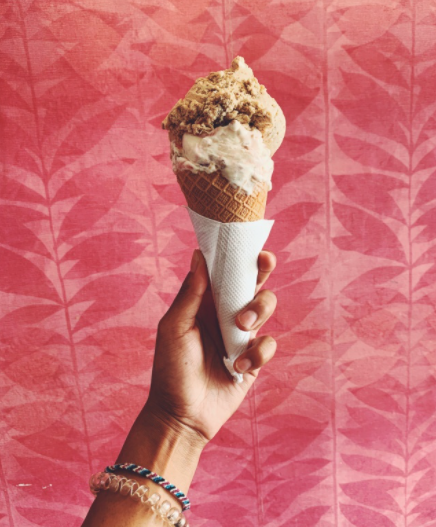 Getting To + Around Chinandega
You'll find a few bus routes from major cities, as outlined below.
From Leon To Chinandega
There are buses from Leon to Chinandega, which is a 90-minute drive (if you're in the larger bus) or 45 minutes (if you're on the smaller buses). Tickets are about 18 - 30 cordobas, just pay the driver directly. In Leon, head the main bus terminal and plan on arriving at the Mercado Bisne in Chinandega.
This route has buses leaving every 20 minutes from 4:30 AM to around 8:00 PM, and buses leaving every 90 minutes from 4:30 AM to around 6:00 PM … but like most buses in Nicaragua, buses typically leave when full (and schedules are more of a suggestion).
Here's your go to guide to Leon — we love this city and you should definitely plan on spending some time here.
From Managua To Chinandega
You can find a few buses that will take you from the Mercado Isreal Lewites station in Managua to Chinandega (arriving at the Mercado Bisne). It's about a 2 hour to 2.5-hour ride, depending on the type of bus you're riding.
Microbuses (the 2-hour route) leave when full from around 4:30 AM to 5:30 PM, for about 87 Cordobas, or you can hop on a bus which is a bit longer, but cheaper at around 77 Cordobas. This route has buses running from 4:30 AM to around 6:00 PM, with frequent departures.
Getting Around Chinandega
The entire city is pretty walkable, with taxis available to take you to nearby spots, like the town of El Viejo. It should be pretty inexpensive, around 10 cordobas for short journeys.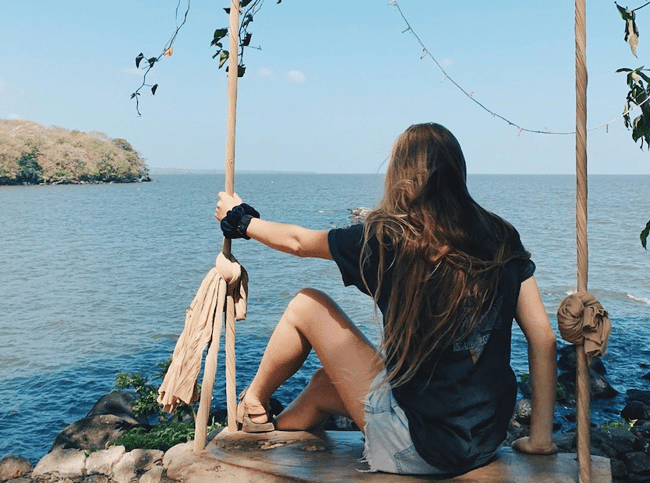 Where in the world are you going to volunteer?
ILP's a non-profit organization who sends college-aged volunteers to teach English or help in the orphanage programs we have scattered across the globe ... and we love our program in Nicaragua! You'll be set up with a group of volunteers to teach, travel, and live with all semester long. Teach English part-time and have adventures in Nicaragua + Central America the rest of the time.
See what our volunteers are up to on Instagram!