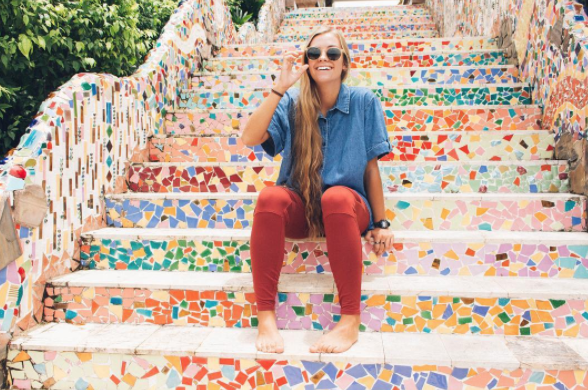 So you're headed to Thailand? And can't stop thinking about it? Yeah, I know exactly what that's like. While you're obsessing, grab one of these books about Thailand — it's a great way to dive into the culture and the history a bit before your trip.
For all you readers out there, I'm sure you know the joy that comes from curling up in bed with a cup of hot chocolate and a good book. Reading lets you learn about the world, and dive into places you've never been which is especially helpful when going to a new country. I love grabbing a new book, watching a movie, or turning on a podcast all about the place I'm traveling to, long before I get there!


---
Come see Thailand for yourself!
Check out our programs for college-age volunteers here

---

So there are a lot of different types of readers out there and there's something for everyone. Maybe you're going to Thailand and want all the history. Great! Or maybe you want to a taste of the culture and love a good story.
Whichever you want, it'll make for a great read. I especially love having books to kill time on the long flight over to Thailand — to put things into perspective, we're talking usually a full day of travel with all the layovers. And then even during your trip, it's so nice to have a book to jump back into on your bus rides all over the country.
Oh and just so you know, we're an Amazon Affiliate so we do receive a small commission if you shop Amazon books from our page. We only share items that we think you'll really love, thanks for the support!
Fictional Stories
If you're after a page-turner, stories are the way to go if you ask me. With a lot of these popular books you'll get some of Thailand's culture and history thrown in with entertaining stories.
Anna and the King of Siam — by Margaret Landon
Now keep in mind that this book was published in the 1940s and is set in the 1860s. Thailand was originally called Siam until June 24, 1939 which is why the book solely refers to the country as Siam. This is a fictionalized biography about an English widow (Anna Leonownens) and her two children who are invited to Siam to teach the king's children, wives, and concubines about Victorian England's customs and language. The book focuses on the cultural clashes between Victorian England and feudal Siam. With Anna's influence, the Siamese king becomes more progressive, ends slavery, and moves Siam to be a more modern society.
This book was later adapted several times for the screen. You might have heard of the musical The King and I which first came out in the 1950's and again in 2018. There's also Anna and the King, starring Jodi Foster. Although the story is based on a true account, it's important to note that much has been exaggerated (or isn't fully accurate). That being said, it's still an enjoyable read and a unique way of learning about Thai history.
Find Anna and the King of Siam on Amazon
Sightseeing — by Rattawut Lapcharoensap
Now jumping into a more modern setting, we have a collection of short stories from an award winning author that are meant to show modern Thailand from a more realistic perspective than what tourists typically see. This book is meant to help readers to move past seeing Thailand in such an exotic light and instead see Thai people as just people. It explores the difference between western and eastern cultures. It has characters from different ages, explores family ties, and themes like coming of age.
The Beach — by Alex Garland
Alright. Time to get back into the more exciting and fictionalized side of things. This is one of the more well known books set in Thailand. It's a well loved book in its own right, and also adapted into a movie starring Leonardo DiCaprio in 2000.
This story focuses on a young British backpacker named Richard who arrives in Thailand only to stumble on a secret map that leads to a paradise known as "The Beach". He eventually finds it only to realize it isn't quite the carefree paradise he originally thought and that civilization can quickly break down when people are isolated from the rest of the world. This is completely a fictional story so don't expect it to be the most historically or culturally accurate, but reviews say it's very entertaining, well-written, and captures the excitement you feel the first time you grab your backpack and head out to see the world.
A bit of a warning though: this isn't a light hearted read. And actually it gets pretty dark, so be wise before deciding if it's the best option for you. We just can't really leave this one out of the list because it's so famous (and the book does have a lot of great reviews).
Also a little fun fact for you ... "The Beach", that isolated paradise they discover in the book? You can actually visit that exact cove where they filmed the movie while you're in Thailand! It's located in the gorgeous Phi Phi Islands, more specifically in Maya Bay. Just know that this is a pretty crowded spot nowadays — the government actually decided to close things down to tourists in 2019 in an effort to protect the environment that was being damaged by the vast number of daily visitors. At the time this post was written, the bay is expected to stay closed until some time in 2021 so just make sure to check updates before you go. Phi Phi island is open though and has lots of other spots to discover though. If you want to come see Ko Phi Phi, check out our blog post where we dish on lots of things we wish we knew before our first trip to this island.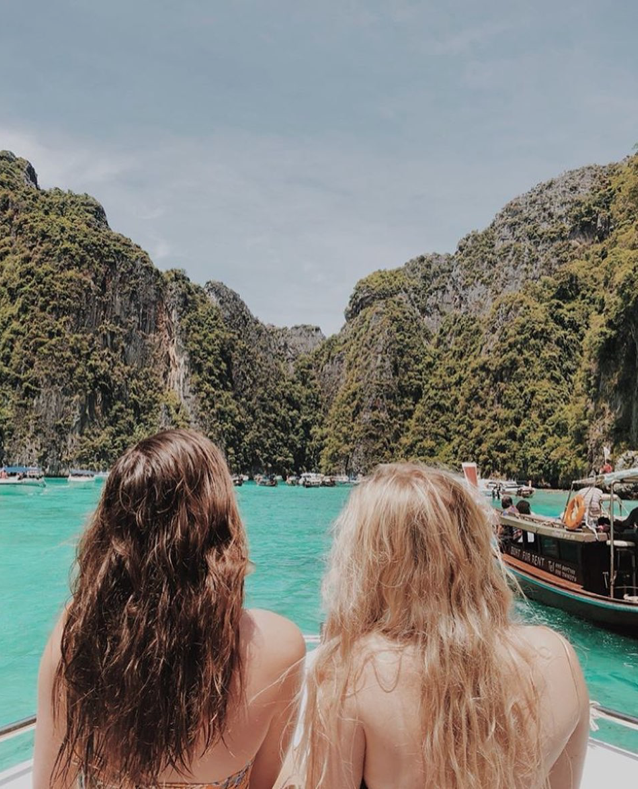 Non-fiction
Okay, so this list is for all of you looking to learn about the general history of southeast Asia as well as Thailand specifically.
A History of Thailand — by Chris Baker and Pasuk Phongpaichit
This book gives an overview of the history of Thailand's monarchies, economics, and culture up until modern times. I know none of us are necessarily raring to go read a history book when you most likely get plenty of that already in school, but Baker and Phongpaichit provide a fast-paced and smooth narrative that's fairly easy to read. The book's main focus is to give the reader a general feel for Thailand's politics, economics, and history which'll be helpful for any interested traveller.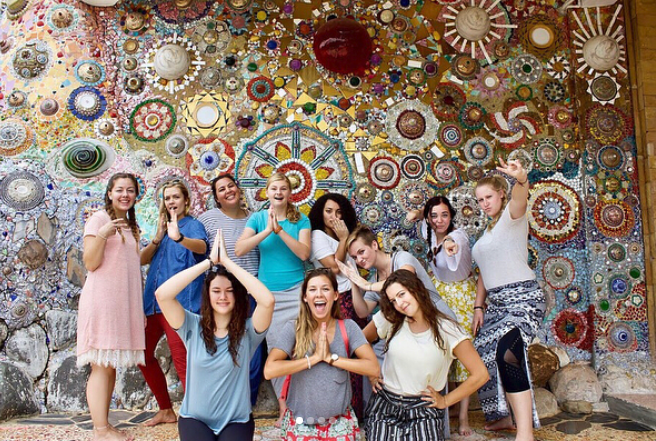 Curious about what a semester in Thailand with ILP is like?
Whether you're a reader or not, I still recommend brushing up on some history and local tips before setting your sails for Thailand (or any foreign country for that matter). It'll help you better appreciate your stay in that country as well as feel more connected with the sights you're visiting and the people you meet!