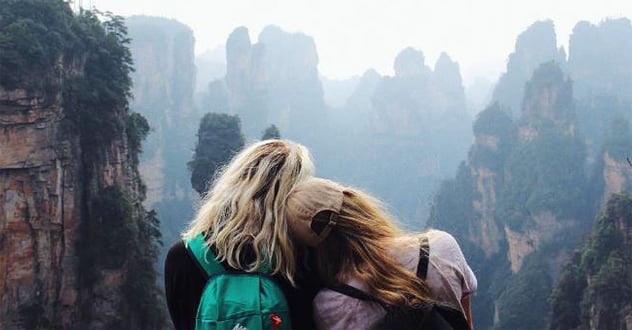 If you travel the world and don't have photos and videos to show it off, it's like it didn't even happen right? If you agree, you better check this out.
When you're spending four months abroad, you are going to want to do something to remember the highlights, right? During your semester abroad with International Language Programs (ILP), you can do that in a couple of different ways — besides taking pictures, many ILP volunteers keep journals or put together video slideshows at the end of their semesters.
Check out this awesome video by Garrett who was an ILP volunteer in China.
If you're like me, it might seem like a daunting task to create an awesome video like that ... but not with this app!
1 Second Everyday App
This app will pretty much change your life; it costs $4.99 but is so worth it. You can easily import the videos you take and add the music you want to create an amazing video that couldn't be easier to put together.
The app is self-explanatory and will only take you a couple of minutes to become a pro-video creator!
Download this app today, record a video every day during your semester abroad and then create an incredible keepsake that you can share with all your friends, and watch over the years. If you are pretty video edit savvy you might have other free ways to do a video like this, but if you want something fast and easy I suggest downloading the app.
Check out this video by Rachel, an ILP volunteer in Thailand.
Want to be ILP famous? Email your video to Jen at jen@ilp.org and we may share your video on the ILP Instagram account or our Facebook page!
On last things — we weren't joking about giving you the chance to spend a semester volunteering in Europe or Asia ... or another part of the world. International Language Programs has schools all around the world where college-aged volunteers make a difference by teaching English or volunteering in an orphanage abroad. Plus, you'll get vacation time (more about that here).
Have some questions?