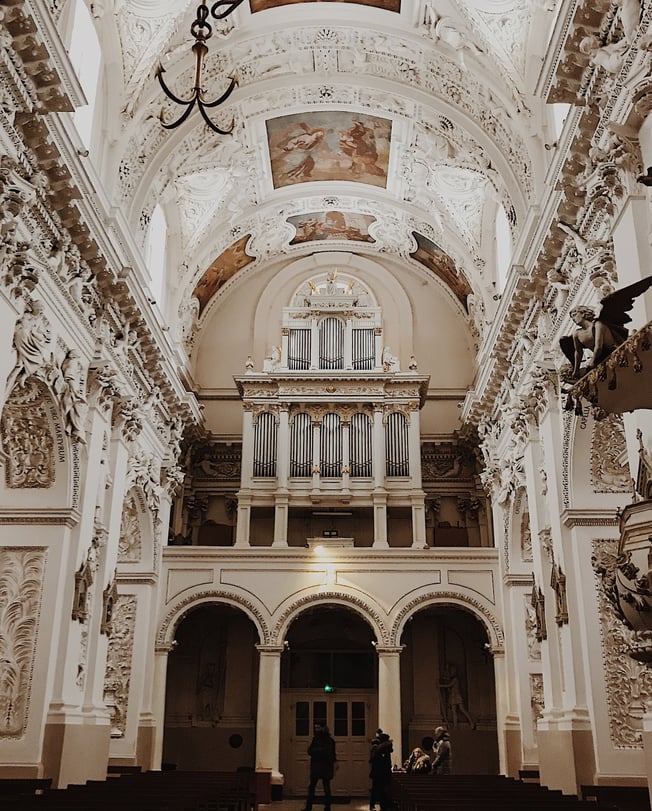 Vilnius, Lithuania is full of things to do, but did you know that so many of those things are totally free?
Vilnius is a gorgeous city that you will absolutely love, trust me! While you volunteer abroad in Lithuania you will have plenty of free time to explore the city and learn about its rich history. Make sure you see as much as you can, because even if you're there a whole semester long, time really does fly by.
---
Come see Europe like a local
All about volunteering in Lithuania
---
Make sure to add these free (or super cheap!) things to do to your list of "must-sees" while you are in Vilnius.
Explore Old Town
This is really going to be your main jumping off point to every other must see spot in Vilnius, so if you're visiting Vilnius this is likely where you're heading anyways. Old Town is beautiful. Spend time time walking through the windy, cobblestone streets and see what you stumble upon. There are great shops, restaurants, souvenir and art vendors when the weather permits, and other things you'll find.
The Old Town here is one of the oldest surviving in all of Europe, so you know just walking around is going to be a pretty beautiful adventure. Make sure to hit Pilies Street, Cathedral Square and the 13 courtyards of the Vilnius University Architectural Ensemble, among other things.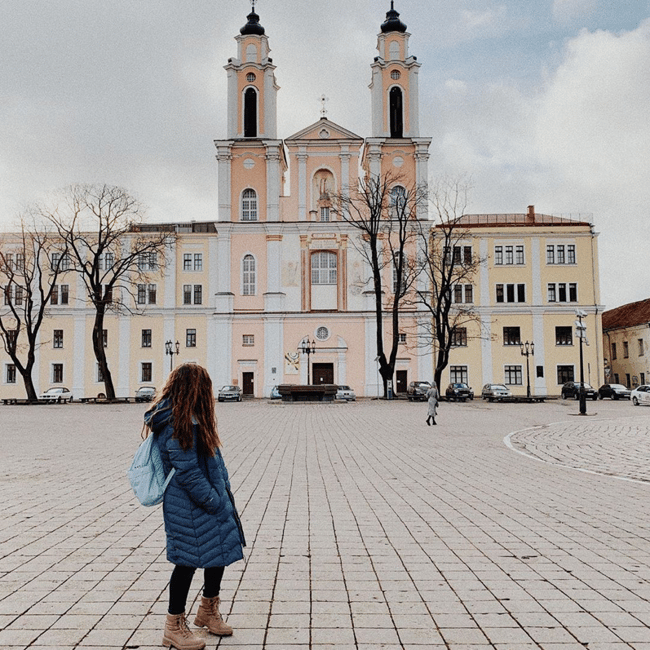 Hike The Hill Of Three Crosses
The Hill of Three Crosses was built in the 17th century and has become a symbol of Vilnius. You will easily be able to see it from afar while you are in Old Town, especially from Gedidimas tower (another free and favorite spot) but you can actually hike up to the crosses and get a great view of the city
There are a couple ways to get up there: a road and wooden steps. From Bernadine Park, cross a bridge and hike on up. There's a set of stairs or a road to walk up, but it takes about 15 minutes to walk up so it's not very strenuous. Here's more info on seeing the Hill Of Three Crosses.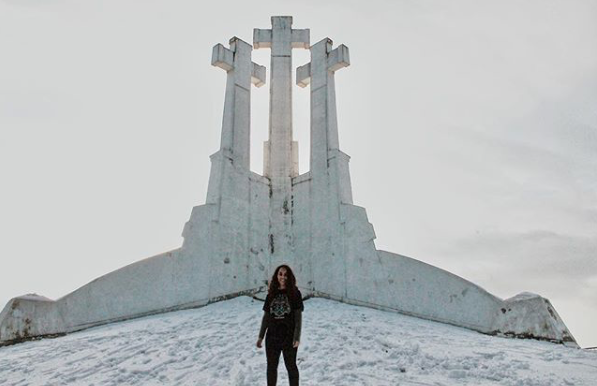 Visiting Uzupis
Some think this place is like Montmartre in Paris, or more like Freetown Christiania in Copenhagen ... but we just think this place is awesome. Uzupis is your go-to spot in Vilnius if you're looking for artsy street art, cool cafes, a slice of fascinating history and a bit more.
Uzupis District is a neighborhood located in the heart of Vilnius, Lithuania — The whole district is known for its art and graffiti, and the free spirits that live there.Uzupis District is more isolated than the more welcoming capital Vilnius, but welcomes visitors when they come ... and visitors love to come.
Here's all you need to know about Uzupis.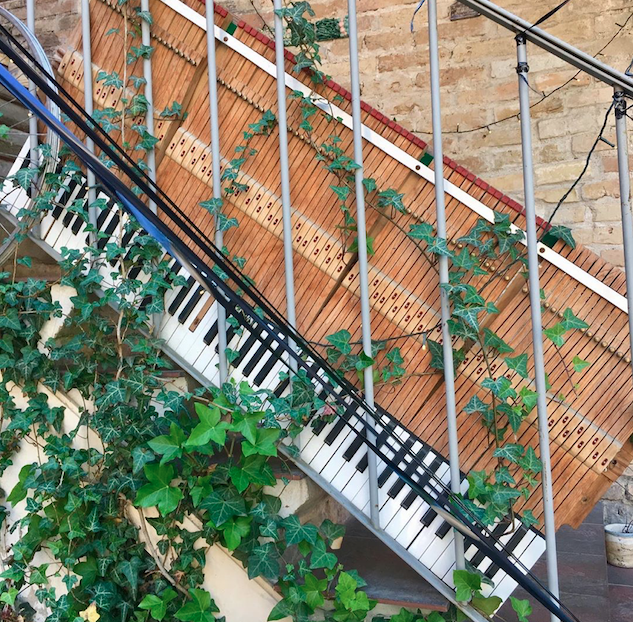 Gediminas' Tower
This is probably the first thing that comes up when you look up pictures of Vilnius. This tower is the remaining part of the Upper Castle which was used as a protection for the city long ago.
You can just climb up to the tower and get a view of the city or you can actually enter the tower (which isn't free, we know ... but worth it!)

The entrance fee is 5 Euros (or about $6 USD). I really recommend going inside if you can splurge. It's a bit of a museum in the tower with incredible black and white photos that tell the story of Lithuania's history. If you love an underdog story, you'll come away with a ton of pride for this country.
You can get here from Old Town. It's hard to miss!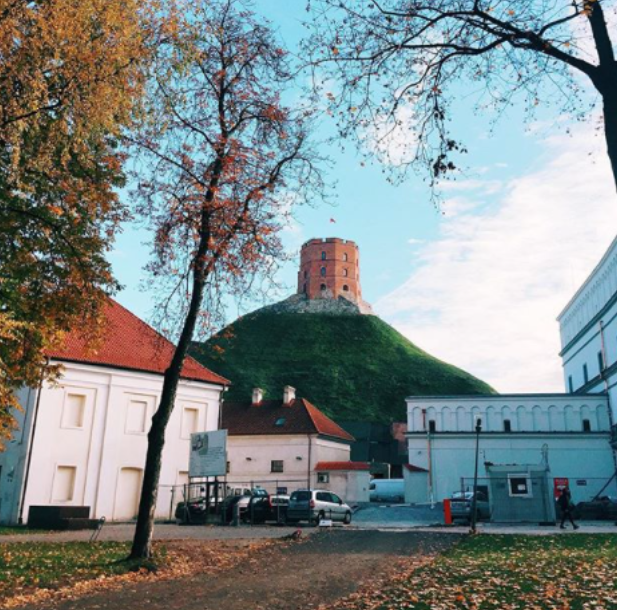 The Gates Of Dawn
The Gates of Dawn were built in the 1500's and were built as a defensive structure. The gates are now the only part standing of the original wall. This is a huge piece of history in Vilnius and a must visit! Inside the Gates is a cathedral and a picture of Virgin Mary. This picture is now an icon and is thought to have powers which bless the city and those who come to worship. You can actually attend mass at this beautiful cathedral if you'd like, which is an experience even if you don't speak the language.
Check out directions to the Gates of Dawn here.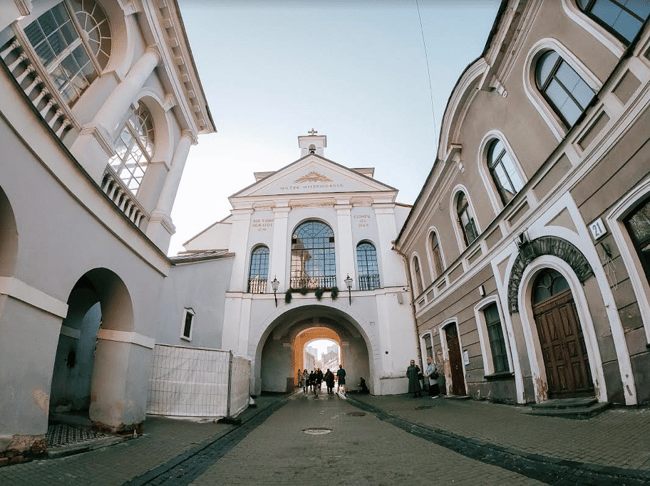 Museums Galore
Vilnius has rich culture and history and so. many. museums. Visit the many museums throughout the city to learn more about it and have your eyes opened to some pretty amazing things. There's quite a few that are dedicated to telling Lithuania's story during the World War II era.
Here's a list of the "must-sees". Some are free and some have a small entrance fee, so you'll need to see what your budget allows. You can sometimes get in for free on certain days of the year, and you can also sometimes get a discount if you use a student ID.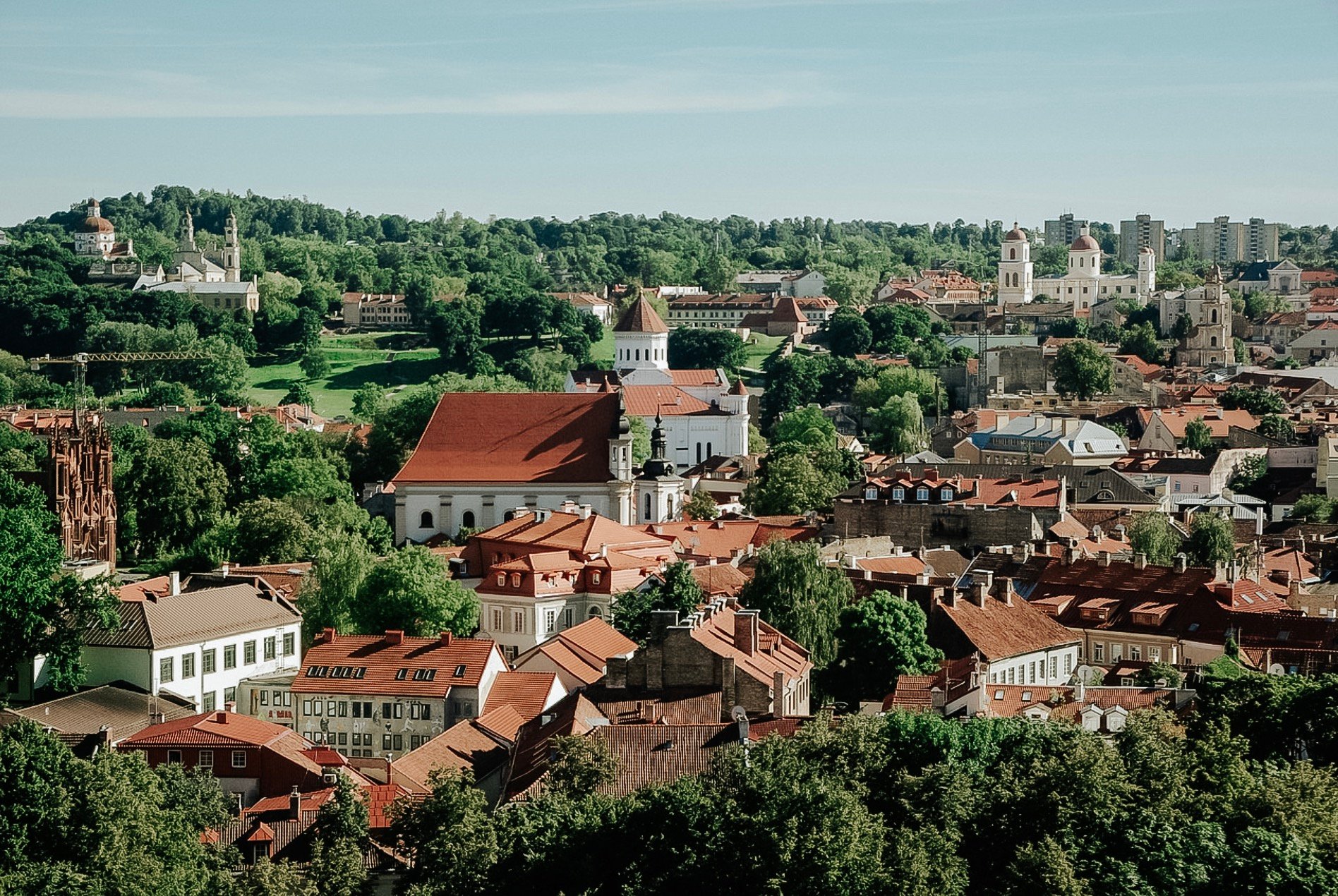 Visit All The Churches
The churches in Vilnius are many and they're a piece of art in and of themselves! I think half of my photos of Vilnius are of the churches because they're just that beautiful. The architecture, art, and stained glass is absolutely breathtaking, and a 100% free if you're admiring from the outside. Some church do charge to enter, but you get can around this by entering to participate and see a church service.
While there are tons and tons I love, here are some of the ones you shouldn't miss:
St. Anne's Church
St. Peter and St. Paul's Church
Church of St. Casimir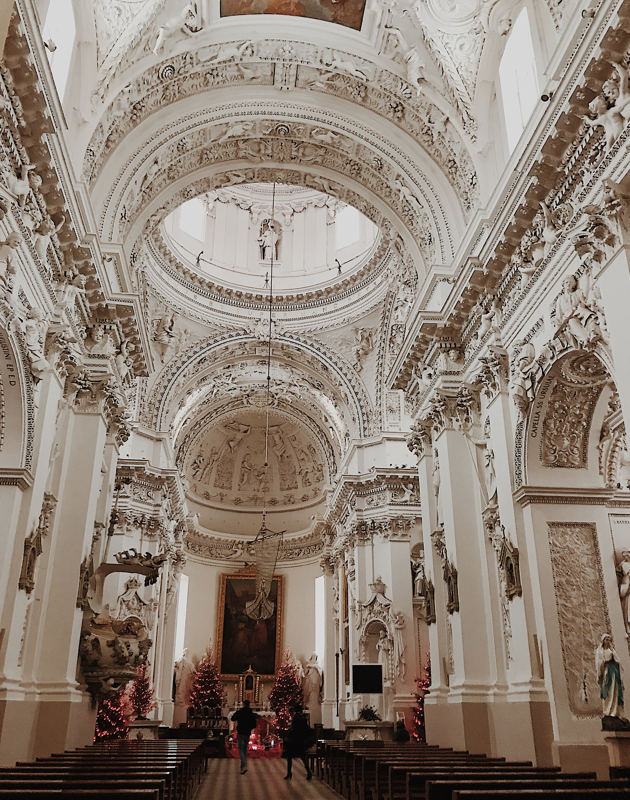 Thrifting
Go thrift shopping! Explore the city to find a few thrift shops, but make sure you visit this one. This is an ILP volunteer favorite and you can find some great deals as you look through the shop. I found a beautiful long, mint and cream colored coat that I will cherish forever. I can just picture a babushka wearing it to church and so it always reminds me of my time in Vilnius when I wear it.
It's not a free activity if you do end up buying something, but window-shopping is always free. Plus, it's fun to try on some clothes even if you don't end up buying them (and sometimes, prices are really really affordable).
Walking Tour
Locals in many European cities offer free walking tours and Vilnius is one of them. They will give you insights in to the culture, cool history facts, and show you some pretty cool places around the city! The tour is free, but they do encourage tips so bring some cash with you, but it's a small amount.
There are two tours a day leaving at 10AM and 12PM (noon). They go every day rain or shine! Meet at Vilnius Town Hall (Didzioji str. 31) and look for a Free Walking Tour sign.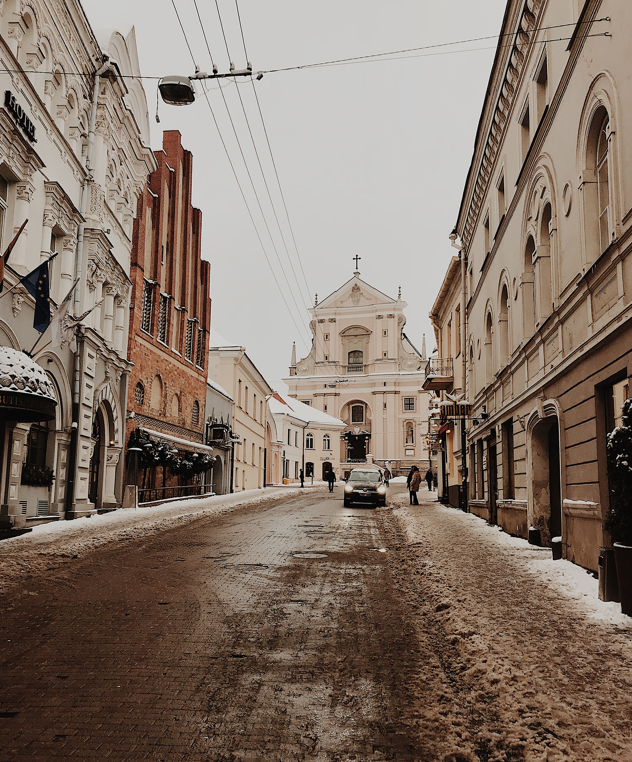 Interested in volunteering for a semester, not just visiting this amazing country?
International Language Programs (ILP) just might be the perfect program for you! We have programs all over the world, with opportunities for you to make a difference in Lithuania and travel all around Europe.