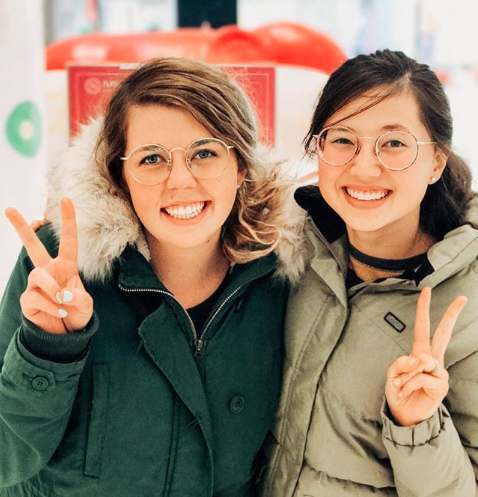 Who thought it would be so affordable to get new glasses while living in a foreign country?
When you're listing all the souvenirs you want to buy and bring home, do glasses make the list? If you're looking for a pair of glasses for less than what you could be paying in the United States, China totally has you covered.


---
China's full of some of my favorite things
I'm so glad I volunteered in China for a semester
---

As it turns out, you might be able to come home with a brand new pair of prescription glasses for a fraction of the cost — we are talking saving a couple hundred dollars depending on where you are in the world. We've had the most luck with this in China (looking at you, ILP volunteers living in China for a semester!) If that sounds like something you'd love, just keep reading.
Where Can I Get Glasses Abroad?
How Much Do They Cost?
What Do I Need?
Where Can I Get Glasses?
When you're shopping in those awesome underground markets keep and eye out for eye-glasses. They are usually in little stalls with rows and rows of frames, which make sense, right?
Beijing
Volunteers said they have had luck finding prescription glasses and sunglasses at the Pearl Market and the Silk Market.
Shanghai
One group had three members grab prescription glasses and frames at the Science and Technology markets in Shanghai. Each pair was about 200 Yuan.
Changzhou
Other volunteers visiting in Changzhou have had good luck finding them at the malls and markets in their city.
Changsha + Nanjing
One volunteer got a pair or two in Changsha, and others found some in Nanjing.
But don't think that China has all the fun (though we do love shopping in China); peek for these stalls in places like Thailand, Mexico and other countries and see if you can get lucky.
How Much Do They Cost?
That depends. There was a stall in Nanjing that charged $65 USD total (they weren't willing to bargain) but prices obviously change from store to store, city to city and even country to country. The frames are usually sold separately and then the prescription is added, so that changes the cost (a stronger prescription is usually more expensive).
One ILP Volunteer in Changzhou got an eye exam and prescription glasses for less than $20!
Tiffany M. got three pairs for $75, one in Beijing and the other two in Guzen.
Alexis L. got a pair of prescription sunglasses for $15 in Beijing.
Another group of ILP volunteers got their frames and lenses in Shanghai for less than $30.
You may be able to call your current eye-glass provider (like Costco) and see if they'd be able to put your prescription into lenses that you bought abroad. Your optometrist might want to see if the frames you got abroad have the right "grooves" to mount in your prescription lenses, but you can get frames for very cheap in China (around $5, versus a few hundred dollars in America).
What Do I Need?
Bring over your current glasses prescription. Some stores may be able to detect your prescription by putting your current glasses in a machine, but it's nice to have it on paper. You can also get an eye exam as a part of the process, but the language barrier might make that a bit tricky.
If you're really serious about it, you can ask your Local Coordinator for some advice (like writing out your prescription in Chinese) or find someone to go with you who speaks the language. Wondering who your Local Coordinator is?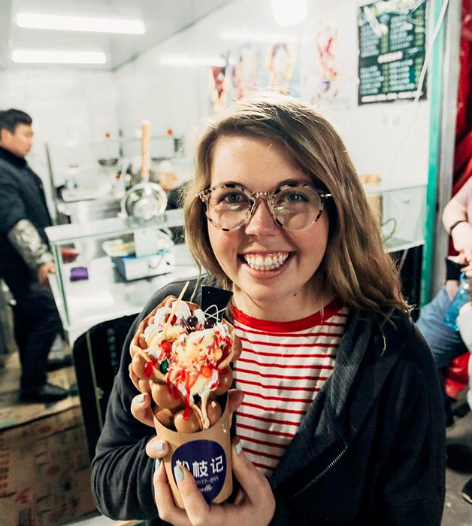 Who knew you could get glasses for such great deal while in China?
Life in this country is always pretty surprising …. get a sneak peek into what living in China is actually like by checking out that ILP button right there: