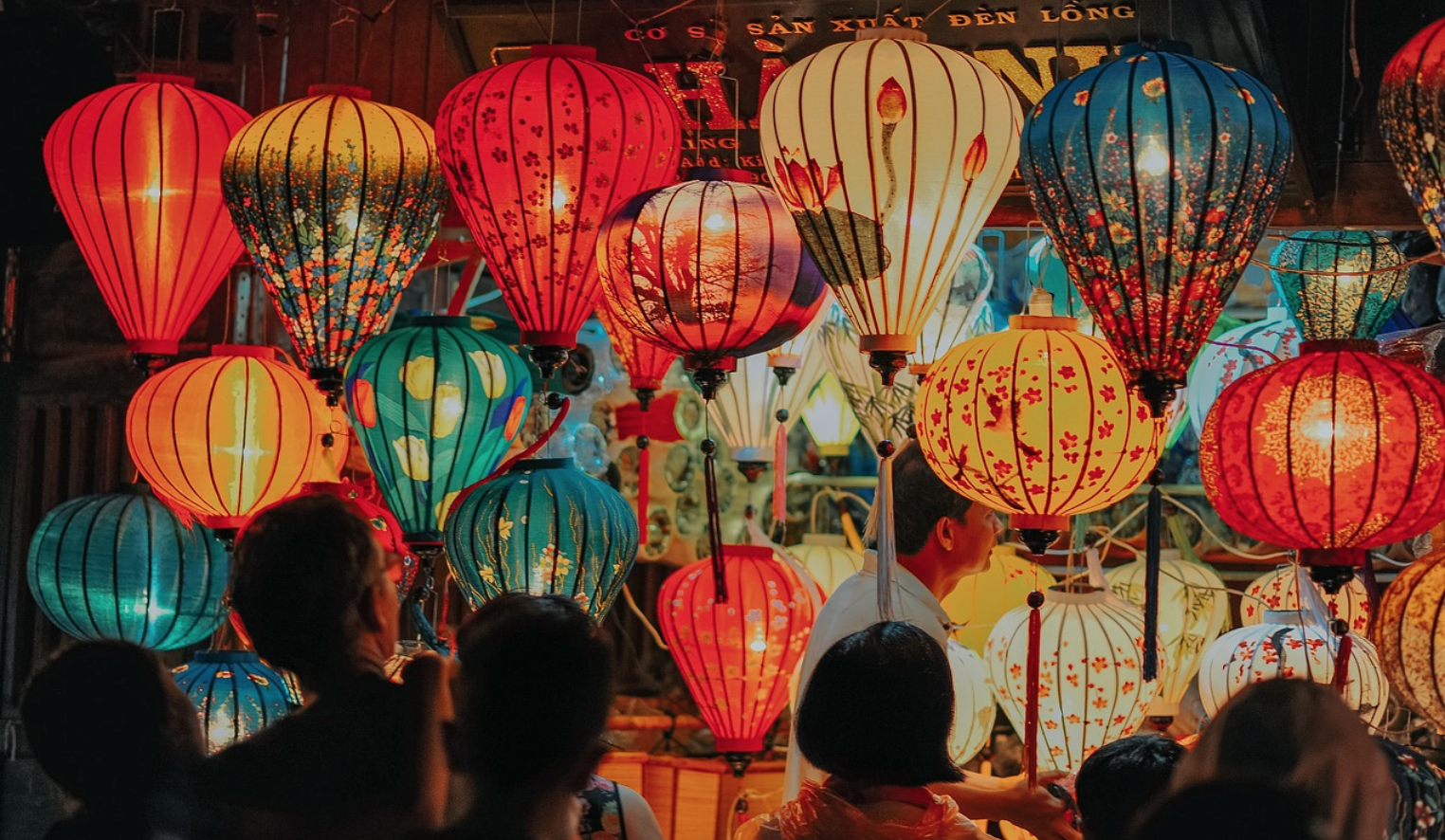 Oh, China. An amazing country filled with ancient history, beautiful buildings, the cutest kids, and the greatest shopping! Here's our list of the best knock-offs and souvenirs to get in China for cheaper than cheap.
If you decide to spend a semester volunteering as an English teacher in China with International Language Programs, you'll have plenty of time to explore the local markets in so many of our favorite cities. Like the Pearl Market in Bejing! Just make sure that you pack lightly when headed to China so you can fit everything in your suitcases for your flight back home.


---
Want to know what it's like to volunteer in China? Read this:
A Day in the Life of ILP Volunteers in China
---
China is an ideal place to find not only unique souvenirs to display on your bedroom shelves, but also trendy items for your wardrobe, especially if you're interested in getting really great deals on knockoffs. Before you start shopping, read this to get in on the biggest secret to shopping in China!

Here's a list of the most popular items purchased by our volunteers. Keep in mind that all prices are totally subject to your bargaining skills because are not set in most markets here. Haven't had much practice convincing vendors to lower their prices? Make sure you check out this post for all the do's and don'ts of bargaining in China!
Also, keep in mind that the price often reflects the quality of whatever you're buying. You'll find some amazing deals in China, but that doesn't mean that what you're buying is going to last forever (or even a week).
The Best Things To Buy In China
To Wear
Tailored Clothes
Is a wedding in your near future? For your dream dress, totally customized, you'll be spending about $200-$500, which is so cheap compared to the thousands you can expect to pay at home. Just make sure you are very specific about the details, or you may end up with something a lot more extravagant than you were hoping for. Remember that styles in different parts of the world are going to be different, so you'll need to be very clear about what you're looking for. Photos help with the language barrier.
You can get also get a tailored, classy suit in China for about $80...that includes pants, jacket, and a few shirts. In America, these same items would be at least $350.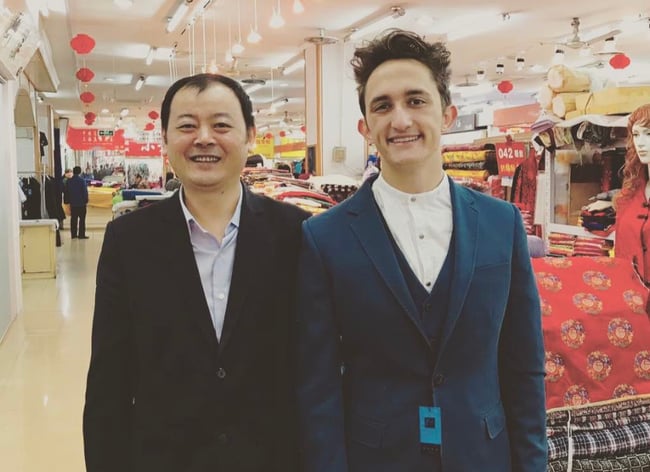 T-shirts
Find the classic China souvenir shirts with dancing pandas and scenes of the Great Wall. You'll also stumble across knockoffs of so many of your favorite brands. Instead of the $30 you'll be charged at home, expect to pay $5, or even less, if you're able to get others in your group to get a few t-shirts too. When you're buying in bulk, the vendors are always more willing to give you a great deal!
Shoes
Have a go-to favorite brand from home? Keep an eye out for them at the markets because you'll either be able to find the real deal, or a very realistic knock-off. Either way a pair of any shoes will be a lot cheaper than what you're paying at home. Plan on about $15, although as always this will depend on your bargaining skills. It is not uncommon for our volunteers to go home with twice as many pairs of shoes as they started their semester with.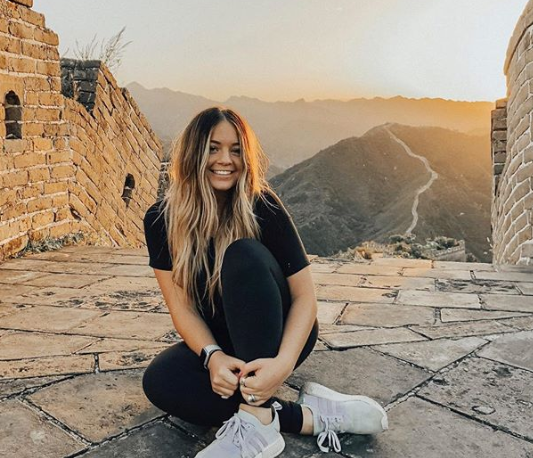 To Accessorize

Pearls
Earrings. Necklaces. Bracelets. Want a long strand? Plan on paying about $8 if you're able to get other members of your group to buy something from the same vendor too.
Watches
Double and triple check your watch to make sure it works before purchasing it, especially if it's unwrapped. A watch of decent quality could be anywhere from $5 to $15.
Jade
China is known for its beautiful jade products. Read this article to learn how to spot the differences between green glass and jade. Once you know what to look for, you'll really be able to find some stunning pieces for such good prices. Plan on spending $60-80 for a jade bracelet, about $8 for jade pendants, and $4-6 for jade earrings. The little jade rings are also a popular purchase.
Scarves
All the fabrics. All the styles. And all for about $2. If you're a scarf-hog like some of us, keep an eye out for these beauties. There are sure to be a few you'll fall in love with.
Sunglasses
Into aviators? The classy cat eye? Reflectors? They've got them all. You'll see hundreds and hundreds of pairs to choose from. As always, buy more than one pair to get an even better deal! We're talking $1, folks. Hey, they may not be the best quality but if it breaks or you loose em ... it was cheap anyways right? Stock up.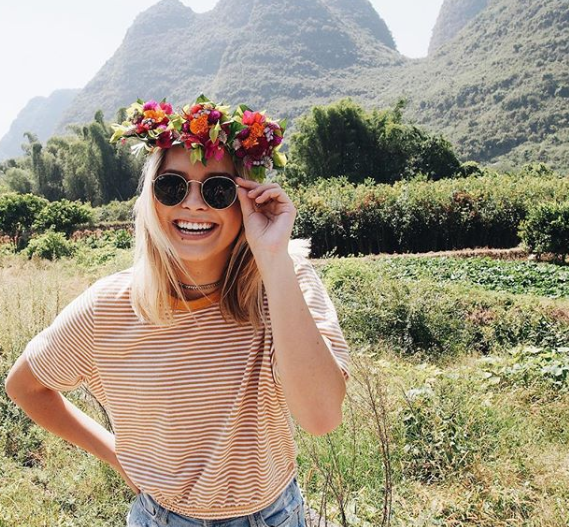 To Carry
Purses and Wallets
You'll find a huge array of knockoffs in the purse department. These range in price, but generally they will be anywhere from $5-$20. Of course the cheaper the purse, the cheaper the quality, so shop around at different vendors to see all of your options.
Backpacks
You know the cutie, colorful backpacks that everyone and their sister has at college? Well in the USA these are selling for around $80. In China? You'll probably pay about $15 or even less if you bargain it right and buy more than one. Keep in mind these are not the real thing, so the quality is not as good and the backpacks will not last as long. But still! So many color combos to choose from, and as you can see, wearing them with your groupies makes for some pretty awesome pics.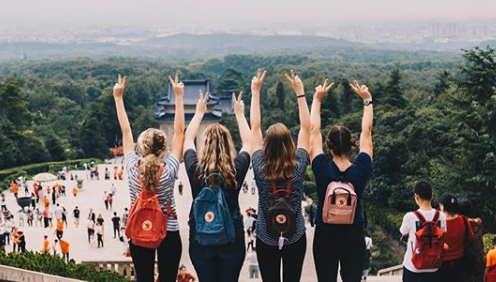 Miscellaneous
Souvenirs
These are the trinkets that will remind you of your China trip forever and ever. Chopsticks, fans, paintings, key chains with the red Chinese knot, calligraphy sets, umbrellas, panda paraphernalia, masks, and paper lanterns are sold all over the place! Bring them home for you, your family, your friends, your friends' friends, and everyone else.
Leather Goods
You can find real leather for a killer deal if you know what to look for. Many vendors will hold a lighter under a piece of their merchandise to prove to you that it doesn't melt in the heat. That is the item you want to buy! Don't let them hand you a prepackaged one that may be a different quality. And make sure you check all the zippers. Belts will cost less than $2 and bags are usually sold for less than $5.
Tea Sets
If you're visiting China for the first time, you absolutely need to come home with one of these decorative and totally usable tea sets. Whether you want an entire set (about $20), or just a pot (about $5), there will be hundreds of designs to choose from. Keep an eye out for some yummy local tea to enjoy with your pot.
Silk

Silk can be expensive, but China is the place to get silk shirts, bags, table cloths, pillow cases, napkins, decorations, and everything else you can imagine. You may even be able to find places where you can buy the silk straight from the people who made it. So lovely.
Headphones and Speakers
You're always taking a risk with buying electronics abroad, so try it out to make sure it works while still standing in front of the vendor. Plan on spending about $15-20 for headphones and only $5-10 for speakers.
Accessories for Electronics
If you're looking for cutie cases, stickers, screen covers, or any other kind of decorations for your laptops, tablets, or phones, China is THE place to get them.
And these are overall some of the cheapest things you'll find.
Make Up and Nail Polish
You know those gorgeous eye shadow pallets that sell for about $30 in the USA? Find them at these markets for about $5. Just make sure you open the pallet to check the quality of the shadows before purchasing. Interested in getting an entire set of makeup and brushes? You'll spend less than $10. And the nail polish will be as cheap as $1 per bottle. Time to stock up!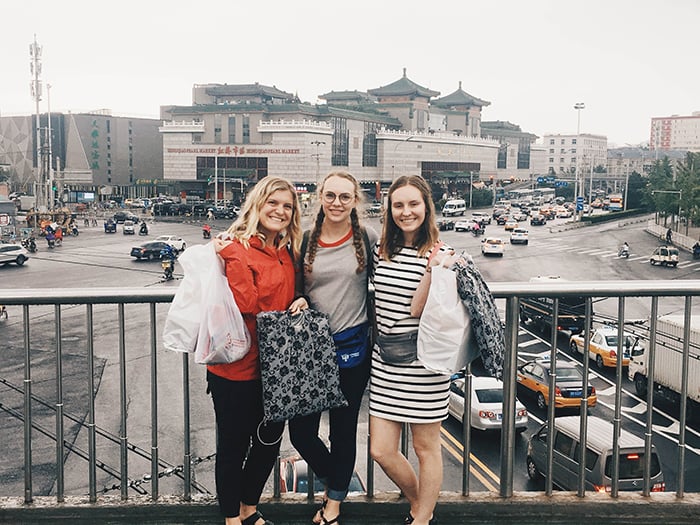 Ready to start your own adventure of volunteering in China for a semester?

Serving abroad with International Language Programs is a unique and wonderful experience. You will not only get to travel, but will also make an impact while teaching English to some of the cutest kids. Click the button below to learn more about the process of becoming a volunteer!