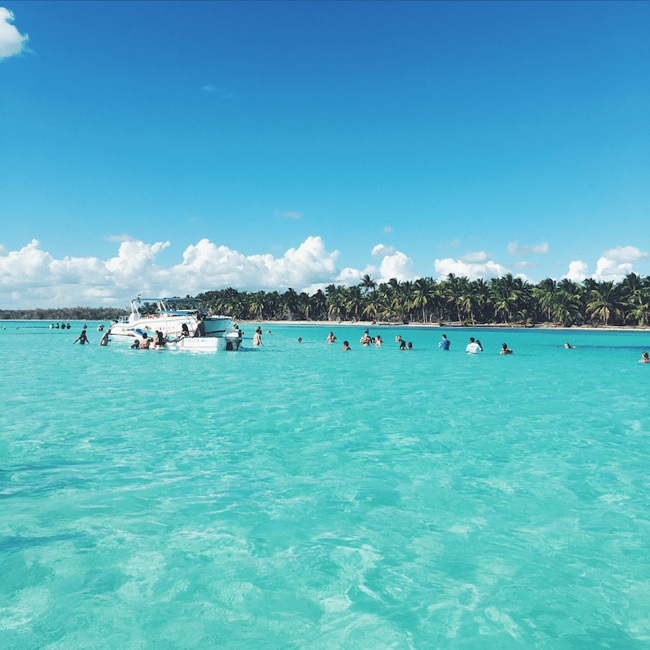 Headed to volunteer for a semester in the Dominican Republic with International Language Programs? Here's what you can't miss.

You may think you may know what a semester in the Dominican will look like — with tropical weather, stretches of beaches, and plenty of pineapples you're sure to come home with sandy swimming suits and a pretty good tan ... but that's not the only thing this country is hiding. If you're spending an entire semester volunteering in the Caribbean with ILP, you have time to cross off all of these adventures.


---
Want to learn more about a semester in the DR?
Volunteering with ILP
---
A whole semester seems like plenty of time to really see and do everything (and it is) but only if you take advantage of what this island has to offer. Take advantage of your free time, all of your weekends, and soak up every single minute of your vacation time. If you do just that, you'll be able to hit every thing on this list.


What You've Gotta Do, See, And Eat In The DR!
Hangout With Starfish
Visiting Saona Island during your semester abroad for the best chance at spotting starfish. This island is beautiful and a place ILP volunteers have loved for vacations. Here is more about the island.
Snorkel At The Best Spots
A quick look at the Dominican Republic will give you an idea of how many beaches you'll have to check out before leaving for the semester. But when it comes to snorkeling, just know that not every beach is created equal. We've pulled the best places to snorkel in the DR so you are only visiting the top spots.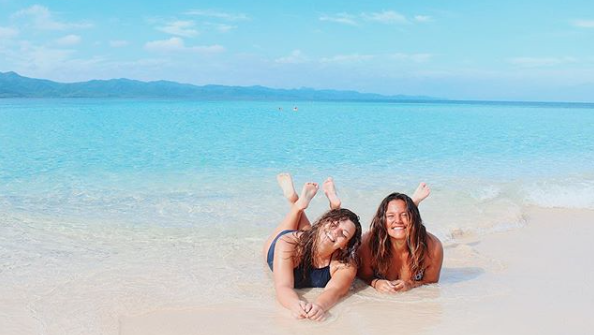 Make a Purchase From the Leather Man
Every volunteer in the DR loves to visit the "leather man". He has a shop near where ILP volunteers live and makes quality leather goods at killer prices. So, if you're looking for passport covers, purses, sandals, jewelry, belt, backpacks... okay, really anything leather, he's your man! Check out his instagram account here for ideas of what he makes and get planning to get your own stuff made.
Walk Your Students Home
After school, walk your students home and see where they live. Volunteers who spend their semester in the Dominican Republic teach students who are part of our humanitarian program — they come from families with very little means and your English classes are entirely free for them because of their circumstances. They love to introduce you to their families and their families will be happy to meet you. Seeing where they live will be a humbling experience and help you understand how to best work with them understanding more about their background.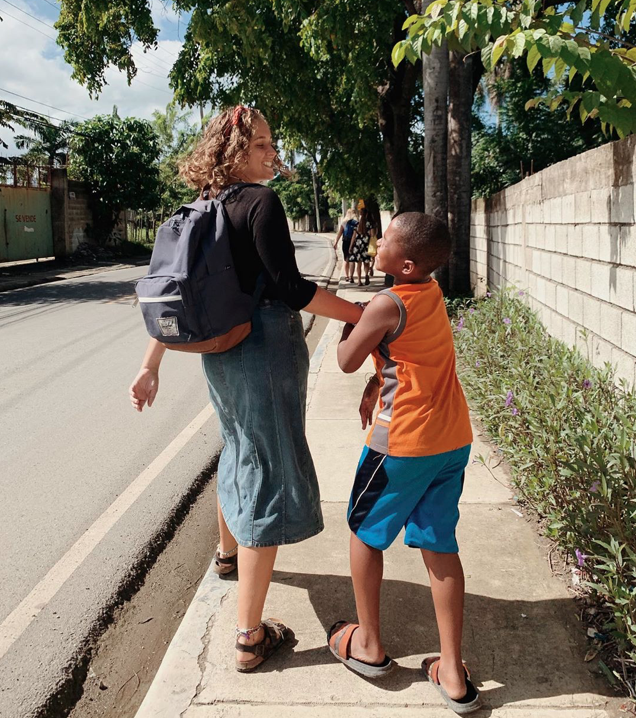 Attend Different Church Services
Despite your personal beliefs, attending a local church service can be an excellent cultural experience while you're traveling to other countries. We find that many of our volunteers are members of the Church of Jesus Christ of Latter Day Saints and there is a branch you can attend if you'd like to. There are also many other churches near you in the city like the Evangelic church and Jehovah's Witness church.
Christianity is one of the most commonly practiced religions in the DR as well as Catholicism. With some research you could find a mass near you that you could attend. This is a great way to get to know a little bit more about the culture around you while you live in the Caribbean for your semester abroad.
You can also visit the LDS temple in Santo Domingo easily during your semester (even on a quick weekend trip!). Past LDS volunteers have loved doing this. Here's the info about how to get to the temple.
Try All The Local Food And Treats
Your city has a lot of yummy restaurants and treats you've gotta checkout! Ask locals what their favorites are, try new places on your own, and keep a running list every time you see something you want to try. Be adventurous! You'll be surprised about what you like. Here are some of our very favorite treats you need to check out.
Stay In A Tree House
If you've ever Googled "What to do in the DR" you've probably stumbled upon these amazing tree houses. Yes, they're real houses up in trees that you sleep in and yes, they're totally worth it. Our volunteers so often say that spending one of their vacations here was a highlight from their entire 4 month trip. You can also do activities in the area like zip lining, paddle boarding, and swimming. Check out the details here.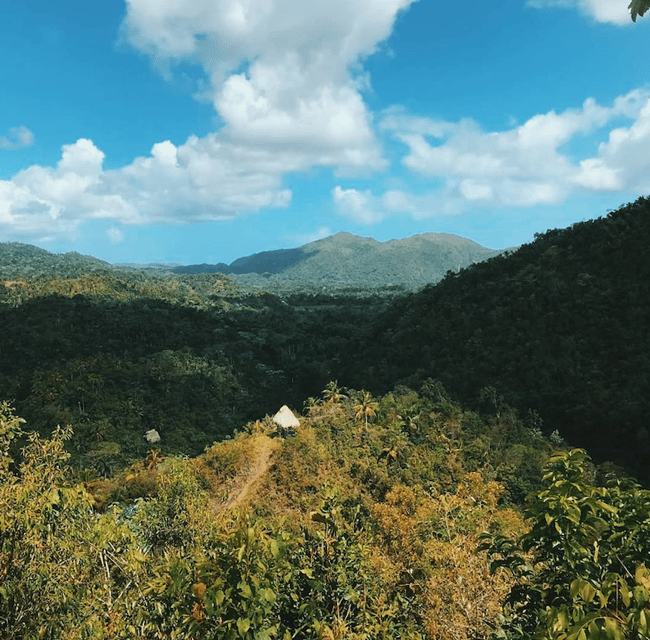 Go To Volleyball Nights
The local Church of Jesus Christ of Latter-Day Saints often has volleyball nights and even if you're not very great at volleyball you should check it out. Previous volunteers have loved going and said it was a blast. It's also a great way to get to know locals in the congregation.
Swim
In DuDu Lagoon

This breathtaking swimming hole is tucked away in a beautiful jungle and the perfect place to take a little trip tip. You can grab on to a zip line and drop into the blue water, and jump off platforms if you're looking for a little adrenaline rush! Here's more about the lagoon.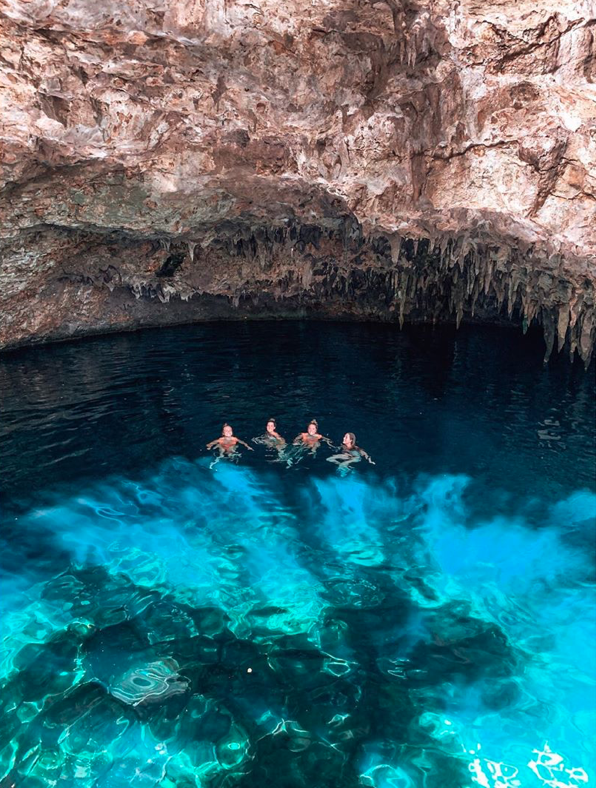 Really Get To Know Your Neighbors
You will live around some of the sweetest people. People in the DR look out for each other and since our volunteers have arrived, they've been incredibly welcoming to them as well. Get to know locals in your little neighborhood, offer to help them in little ways like carrying their groceries, and smile and say hello while you're out walking around (even if you don't speak Spanish). You won't regret getting to know your friendly neighbors.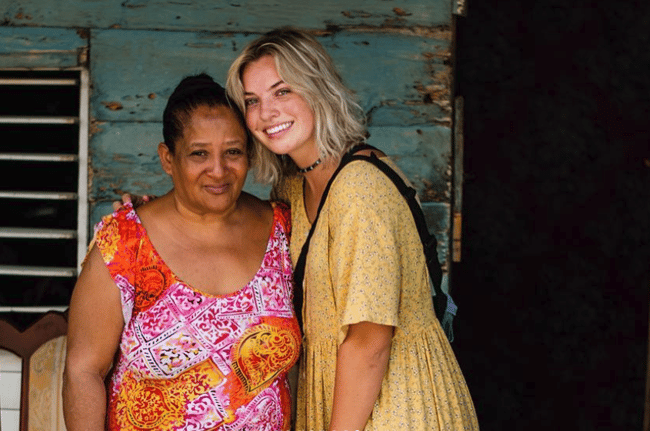 Play With The Kids In The Streets
One of the best things about where you live are all of the cute kids that hangout outside and play together in the street in front of the ILP house where you'll be living. Grab a ball, a jump rope, or music for a dance party and play with them outside. They love to spend time with you and those will become some of your favorite memories!
Eat These Empanadas
These empanadas are right by where you live, delicious, and huge. You have to try them, and when you do you'll probably want to go every day and grab some. Here's what you need to know to find them. Don't miss out on trying the cheese ones!
Vacation In Sosua
Don't miss this awesome vacation spot. We absolutely love it here! There is tons to do when it comes to outdoor adventures so get ready to swim, snorkel, and visit a monkey jungle!
Visit Martin Jewelry
In the neighborhood where ILP volunteers live, their is a great little jewelry shop where you can get custom things made at great prices ($5-$10 USD). Previous volunteers gave directions to get here in a little "Area Book" that your head teacher has access to.
Swim Through 27 Waterfalls
One of our favorite things to do is conveniently so close to Puerto Plata which means you can do it any weekend you want while you live abroad with ILP. There's a series of natural waterfalls, slides, and swimmable spots in the jungle. Head here and let a guide help you through spots where you can cliff jump and slide through. It's SO FUN. Here's everything you need to know plus our tips.
Take A Cable Car Up The Mountain
In Puerto Plata you can take a cable car up the mountain which gives you amazing views, perfect photo ops, and there is a beautiful statue of Christ at the top (similar to the one in Rio de Janeiro, Brazil). This is one of our very favorite view points in the DR. Here are the details to make it happen.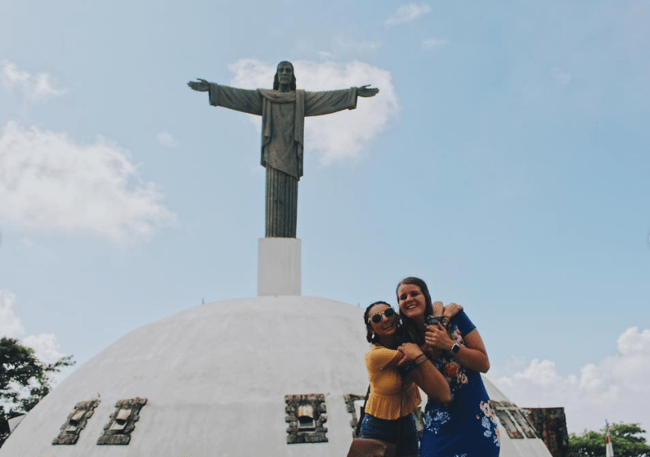 A little obsessed with the DR?

Come join the club! We are in love with this program and think you will be too. You can send your own semester doing these amazing things, while also making a difference as you teach the cutest kids around.