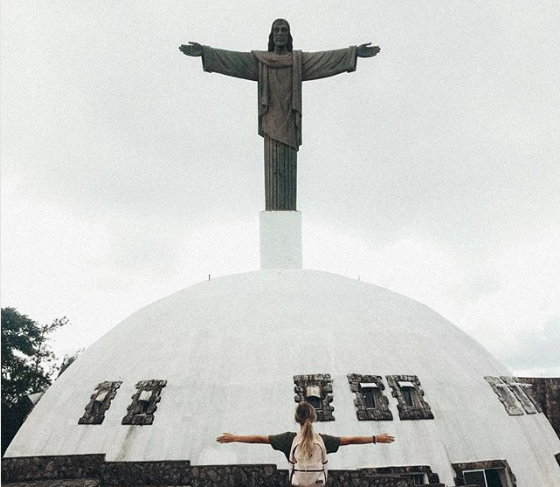 While volunteering with International Language Programs (ILP) in the Dominican Republic you'll spend tons of time relaxing on the beach and soaking in that beautiful scenery ... but don't miss the chance to see this country via cable car.
Pst: Thinking about visiting the DR? How about volunteering in the Dominican Republic? Get a glimpse into what a typical day looks like and how vacations work, right here.
If you're lucky enough to call Puerto Plata home (that's where ILP's volunteers live!) you'll be close enough to take this cable car ride any weekend you want! Here are the details:
How Much Does It Cost?

For only 200 pesos (less than a $1.50!) you can take the cable car up Mount Isabel, and it's a ride we definitely recommend! Since it's so close, it's a perfect if you're looking for a weekend adventure.
What Will I See?
The ride up is gorgeous — taking you through the jungle and up above the trees. If you look behind you, you'll see the colorful city sprawled out at the mountain's foothills. You will for sure want pictures of the entire ride up, and will want to take even more once you get to the top.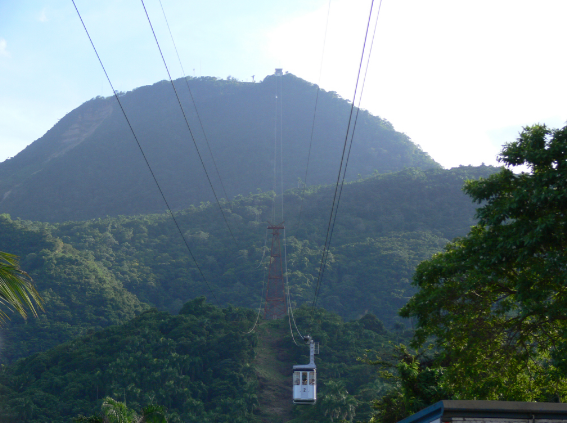 ...And Once I Get To The Top?
Once you get to the top of the mountain there is a lot to do — walk through to botanical garden, snag dinner at the local restaurant on the top or peruse through a few souvenir shops.

The main highlight is a huge statue of Christ that overlooks Puerto Plata (similar to the one in Rio de Janeiro, Brazil). Plus, that view is just spectacular.
Anything Else I Should Know?
If you like hiking you can even hike up and take the cable car down or do the opposite, taking the cable car up and hiking down. You'll be treading through the jungle and are sure to find some beautiful things on the way.
*Here's a tip! Prices for the cable car are sometimes higher if you're a tourist. Ask the locals for the best place to buy tickets or go with your native friends so they can help you get a better price!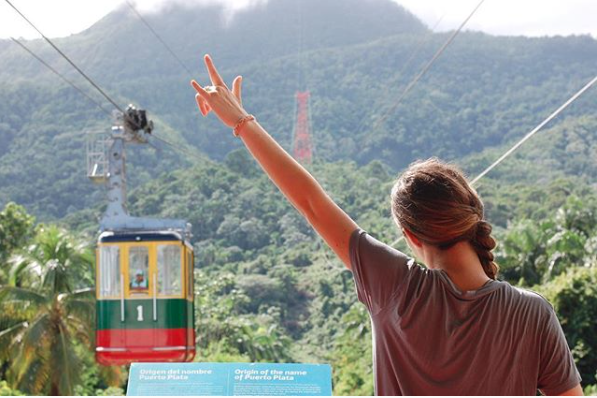 Are you ready to spend a semester abroad volunteering with ILP? Think about it — you're only teaching English for a few hours a day then you're free to check out the nearby beach, hang out with your kids, hop over to grab a fresh fruit smoothie or hike in the jungles. You've got every single weekend off, plus vacation days to explore the DR and nearby Caribbean islands.
Here's what it takes to be an ILP volunteer - and that link below gets you in touch with someone who can answer your questions!