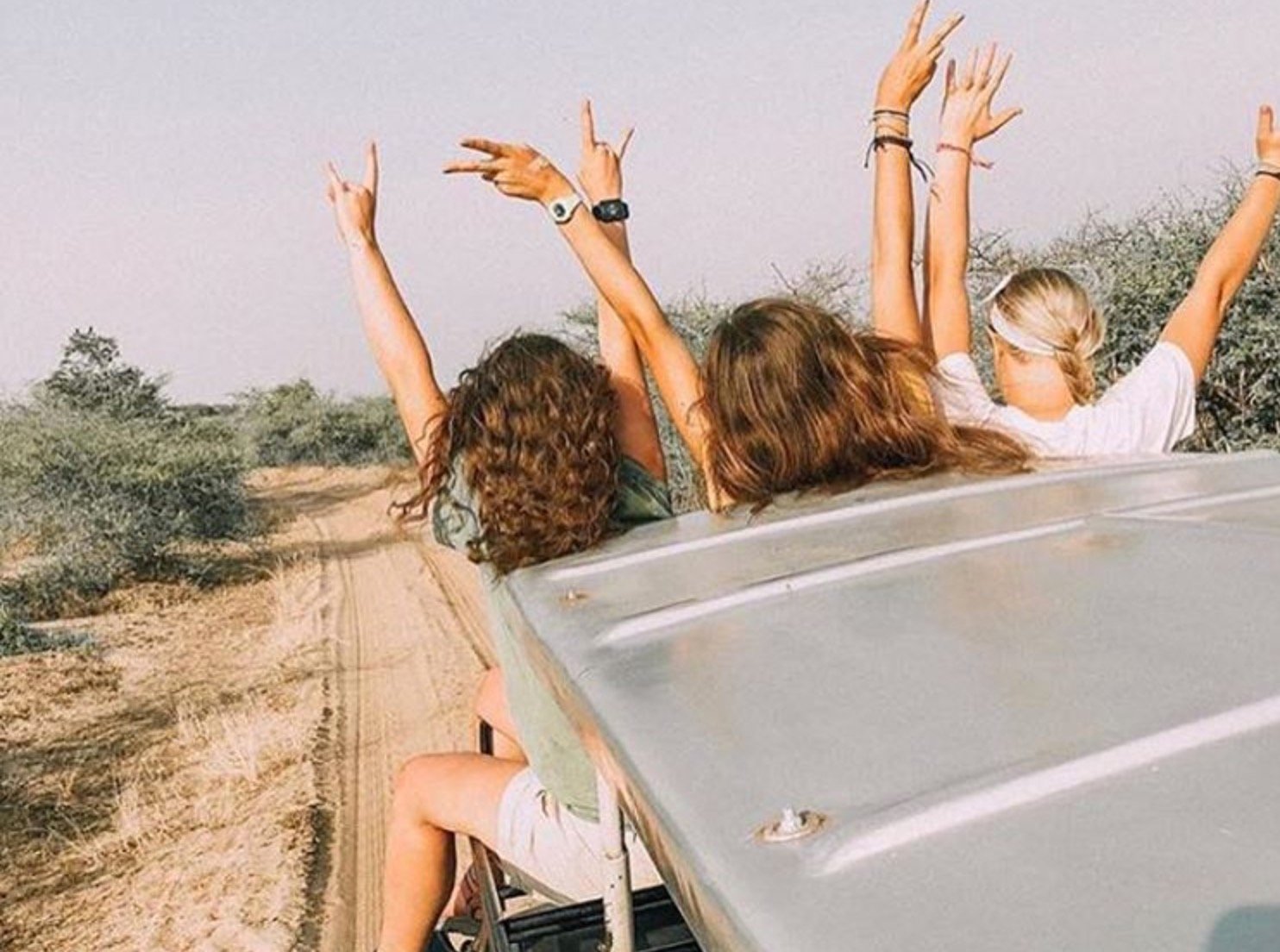 Giraffes, elephants, zebras, lions, cheetah, oh my! See which animals you can find without even leaving the country.
You're pretty spoiled when it comes to animals you can see in Uganda. Thanks to all the national parks here, you can see basically all of the animals you want when you think of a classic African Safari without even leaving the country. We have our favorite parks if you're just here for a short visit, but for anyone volunteering here for a semester you can easily plan a few trips to different places in the country to see all the animals on your list.


---
Come to Africa with us!
See what Volunteering in Uganda is like.
---
Of course, ILP volunteers are free to explore other approved countries on their vacation time (and weekend trips), but since you can see all the animals you're hoping for without leaving Uganda, you'll just need this handy guide:
First, The Safari Parks
See Your Classic Safari Animals

If You Want To See Big Cats

If You Want To See Monkeys

Others You'll See
First, The Safari Parks
You have your pick of safari parks in Uganda which is home to several! Here's a guide to all the safari parks in Uganda to help you get an idea of where you can go on a visit but you have your choice between these most popular parks:
Queen Elizabeth National Park
Murchison Falls National Park
Kidepo Valley National Park
Lake Mburo National Park
In general, if you are choosing to visit just one, we're big fans of Murchison Falls and Queen Elizabeth, but here's where you'll find all of your favorite safari animals.
See Your Classic Safari Animals
For Giraffes, Go Here
Your best bet is Murchison Falls. You can find the occasional giraffe in Lake Mburo and the rare giraffe in Kidepo, but not anywhere else.
For Elephants, Go Here
You can spot these gentle giants in a few places. Volunteers have seen them on safari in Murchison Falls National Parks, but you can also find elephants in huge numbers in Queen Elizabeth National Park. They are also found in small numbers in Kidepo National park, but you have a better chance to see them in Murchison Falls or in Queen Elizabeth.
For Zebras, Go Here
You can spot the black and white striped beauties in Kidepo Valley National Park, Lake Mburo National Park, and if you take a weekend getaway to Bunyoni.
You will not find them in Murchison Falls or Queen Elizabeth, where you will see most of the other safari animals on your list. Sounds like you'll need to take a separate trip somewhere else you want to see zebras!
For Rhinos, Go Here
You can only spot rhinos at one place in Uganda: the Ziwa Rhino Sanctuary. Here, you can track rhinos with a ranger which is an incredibly rad experience. Since these animals are so protected against hunters and poaches leading to their high level protection, they live in a large reserve just outside of Murchison Falls National Park.
Just tell your safari guide that you want to add on a visit to the Ziwa Rhino Sanctuary if you'll be visiting Murchison Falls. The fee to go trekking with rhinos is $50 USD for foreigners, but your safari guide may increase the price a bit for their time taking you there.
For Hippos, Go Here
You'll have a really good chance of seeing lots and lots of hippos near the water banks in Murchison Falls and Queen Elizabeth National Park. They are also found in Lake Mburo is lesser numbers, and rarely seen in Kibale.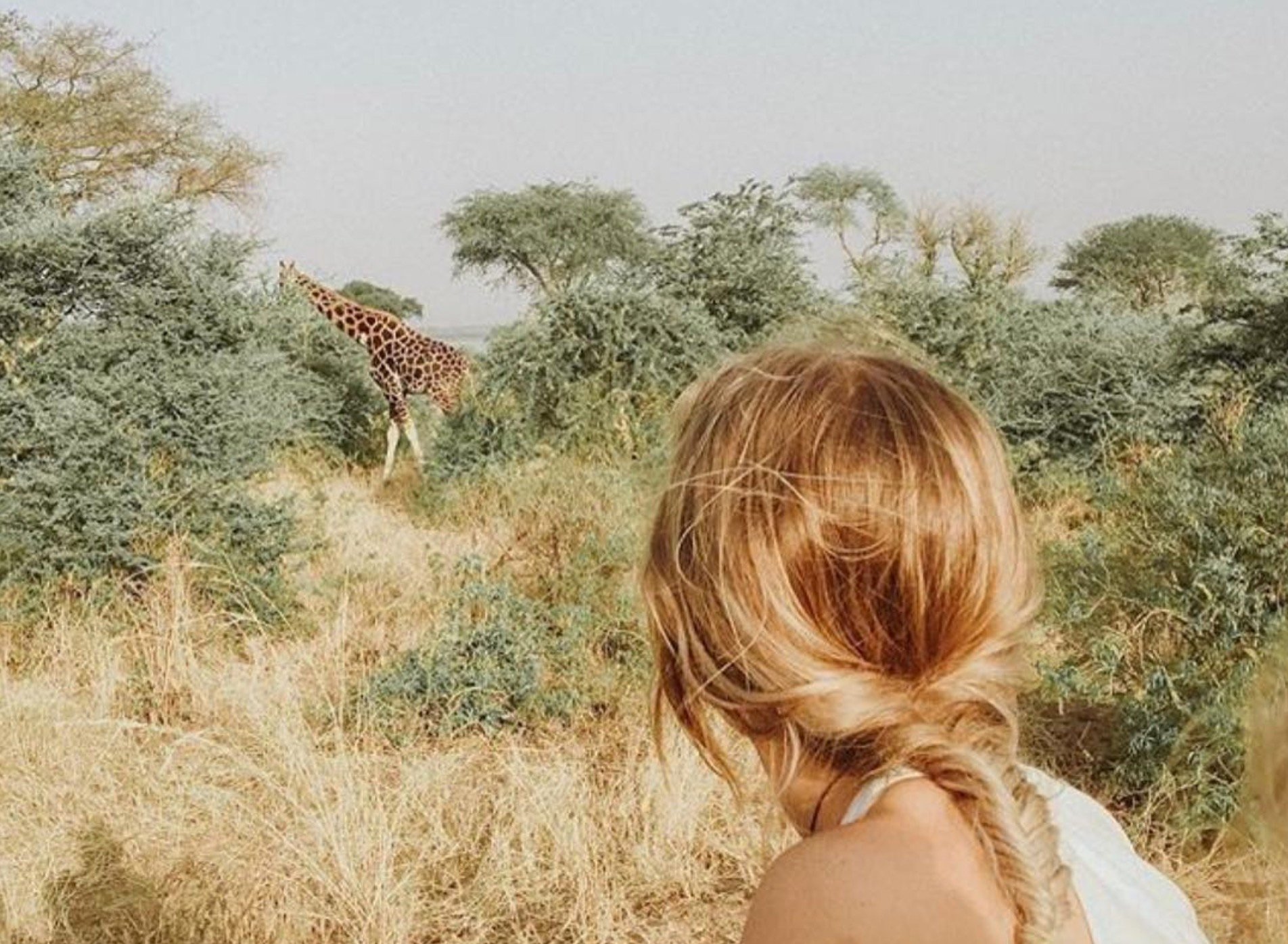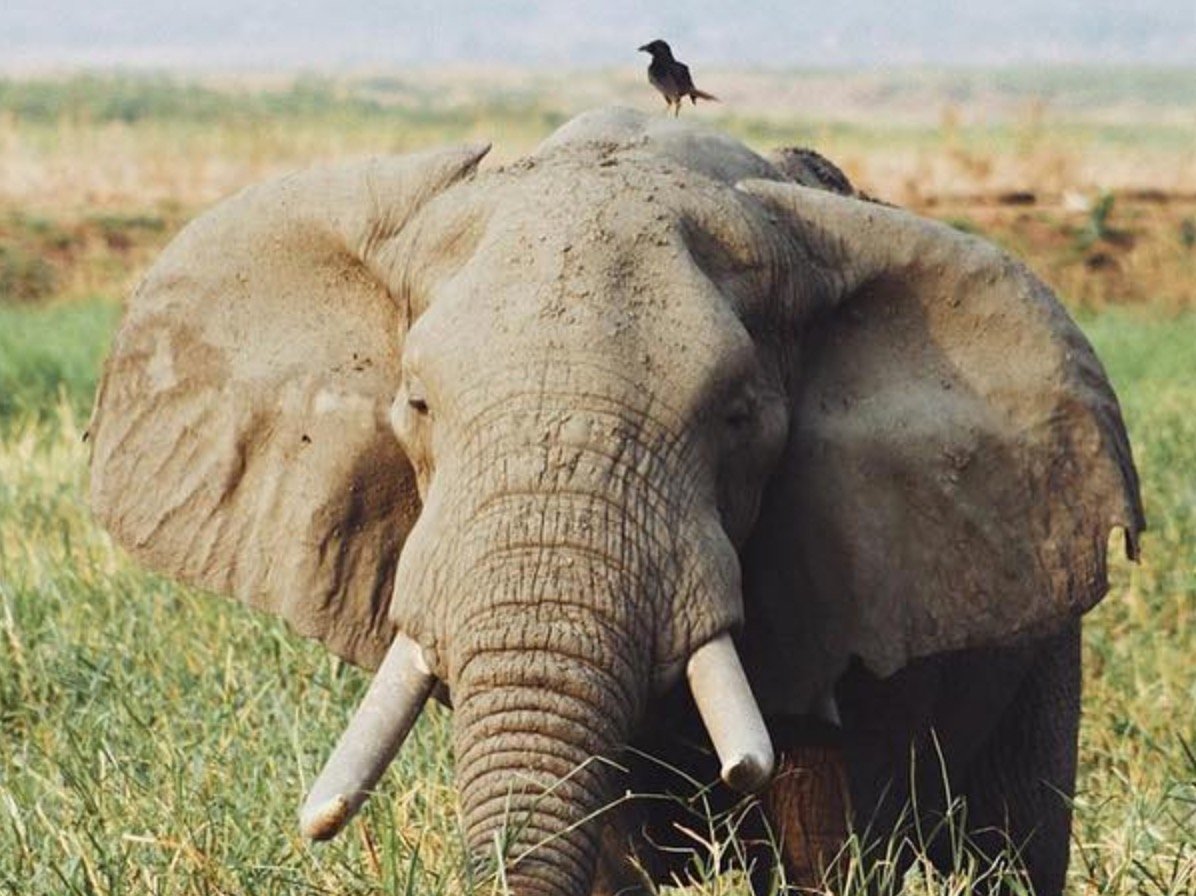 If You Want To See Big Cats
For Lions
Lions are some of the more common of the big cats, but they can also be tricky to find unless you have a good guide and some luck on your side. However, they are more common in Queen Elizabeth park than in Murchison Falls. They are rarely found in the Toro-Semliki WR and Lake Mburo, and occasionally seen in Kidepo. You'll have the best luck in Queen Elizabeth National Park and Murchison Falls: if you head to Queen Elizabeth National Park, you can try your luck at seeing tree-climbing lions in the Ishasha sector.
For Cheetahs
These big cats are very elusive in Uganda, but you can spot the occasional cheetah in Kidepo National Park if you have a good guide and luck on your side.
For Leopards
Occasionally found in Queen Elizabeth and Lake Mburo, rarely found in Murchison Falls, these big cats can be hard to spot in Uganda but you may see one if you get very lucky!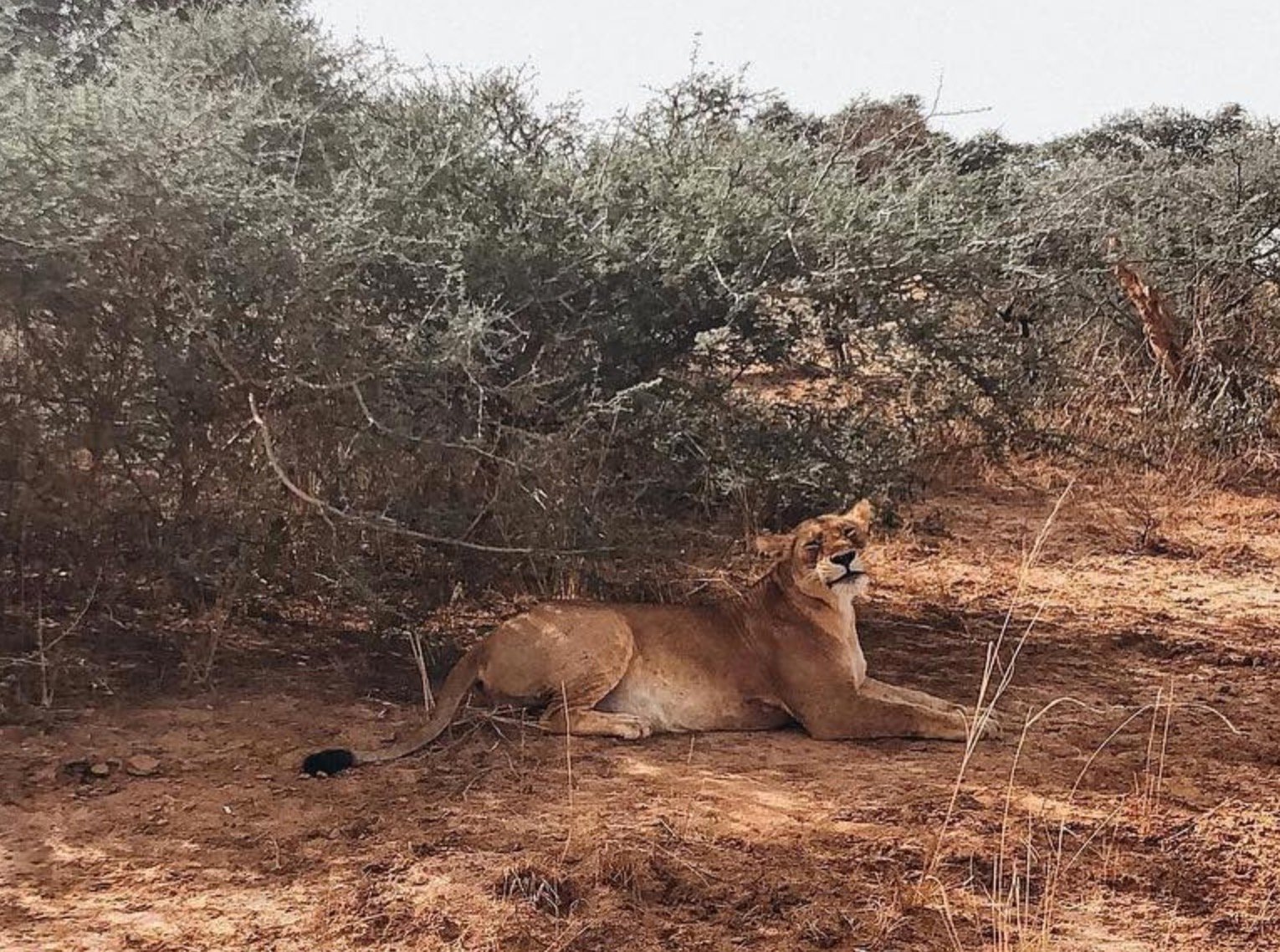 If You Want To See Monkeys
For Chimpanzees
The number one spot for Chimps are in Kibale Park; you'll need to go with a company so you can trek through the forests to spot these primates. You can also occasionally see them in Queen Elizabeth and Murchison Falls, but Kibale is your best bet.
For Gorillas
Uganda is one of the top countries for Gorilla trekking in all of Africa, which is a crazy amazing experience to take advantage of! There are about 900 still alive today, and about half live in Uganda. You'll want to head to the Bwindi Impenetrable Forest where the elusive gorillas are more common than Mgahinga National Park.
Others You'll See
Birds
Uganda is home to some 1,000 species of birds, so no matter where you are in the country, you'll probably run into a few different species. Seriously, 50% of all the bird species in the whole continent of Africa can be found in Uganda. It's no joke.
You'll see birds all over, but the best places to go if you're super into birds is to safari in Queen Elizabeth, where 600 specifies can be found. You can also see several hundred species in Kidepo, and spot several in Murchison Falls (Uganda's national bird, the Grey Crowned Crane is common here) and Lake Mburo.
Hyena
Occasionally found in Lake Mburo and Kidepo, but not really anywhere else.
Buffalo
You'll find lots of buffalo at Murchison Falls, Queen Elizabeth, Lake Mburo, Kidepo, and the occasional herd in Kibale.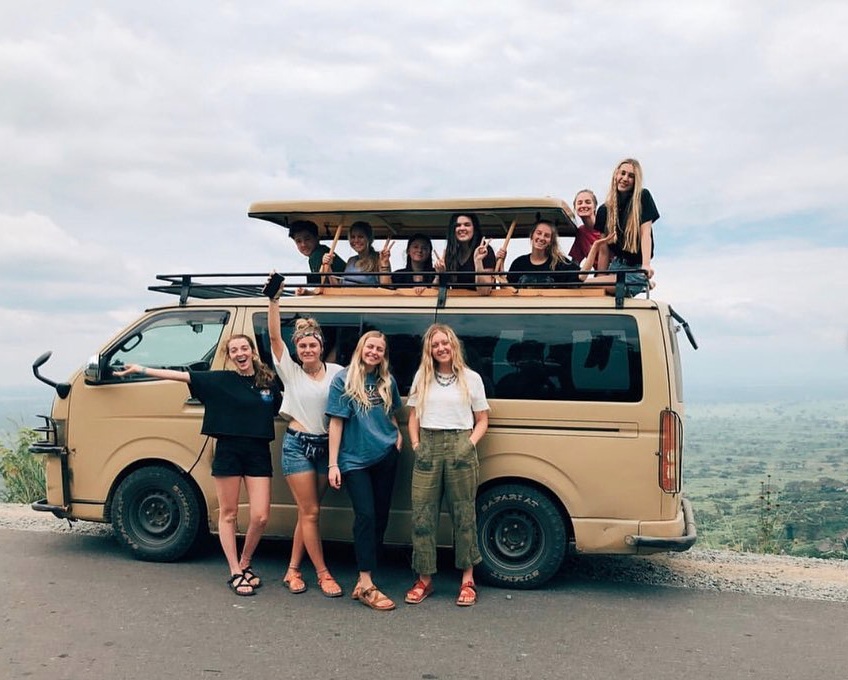 You have to come see all of this for yourself!
Easily done if you're volunteering in Uganda for a semester! ILP Volunteers live just outside of Kampala, spending their time teaching English to kids in their neighborhood, working on humanitarian projects, and exploring what life in Africa is like. Jump on a safari during any of your scheduled vacation times!