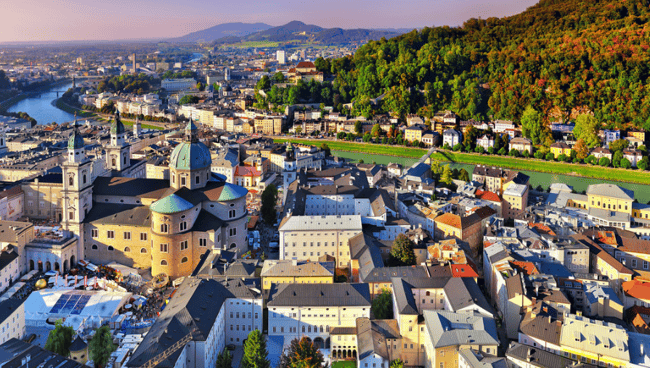 Austria *needs* to be added to one the vacations you take during your ILP semester in Europe. We know you'll fall in love with it and here's why!
Austria has some of the most beautiful landscapes in Europe and a lot of things you have to see and do! At the top of our "must visit" city list is Salzburg, a dreamy, gorgeous city waiting to be explored.
ILP helps take care of you during your semester so that you can feel safe as you spend time abroad. Here's how!
Here's what you need to know about this beautiful city so you can start planning your trip!
What Places Should I Visit Salzburg?
Visit Mozart's Birthplace
Gaisberg Mountain
Take The Sound of Music Tour
St. Peter's Monastery and Catacombs
Mirabell Palace and Gardens
Old Town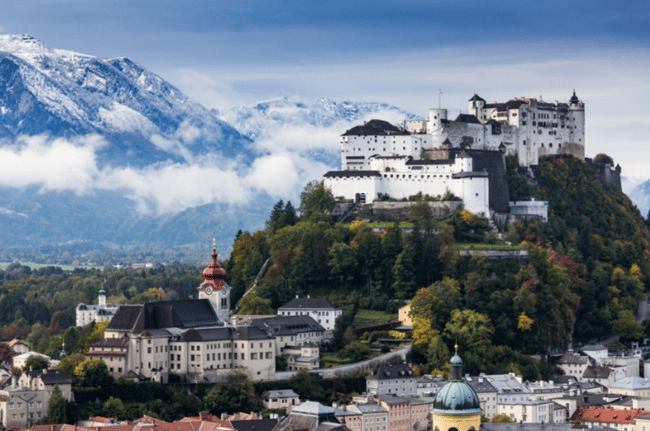 Mozart's Birthplace
Throughout the city you'll find monuments and museums dedicated to Mozart and his life. There's a lot to see when it comes to Mozart, but make sure you visit his birthplace. Now turned into a museum you can see actual instruments he owned and played, and get deeper insight into this musician's life.
Address: Getreidegasse 9 5020 Salzburg
Gaisberg Mountain
Here's where the beautiful scenery really comes in. Exploring Gaisberg Mountain will bring you some awesome hikes, mountain biking trails, and even paragliding. There are several trails ranging in different lengths and difficulties depending on what you are looking for. Take time to soak in those beautiful views!
Take a bus from the front of Mirabell Palace and you can be driven to the mountain.
Take The Sound of Music Tour
First of all, if you have never seen this movie you must watch it before you visit Austria! It's a classic you just can't afford to miss. Taking a tour will take you to some of the iconic places seen in the movie. Visit the fountain where Maria and the children sing and dance, the beautiful home they lived in, The Mondsee Basilica where Maria was married, and more!
Read more about it on this blog post and get ready for our own visit!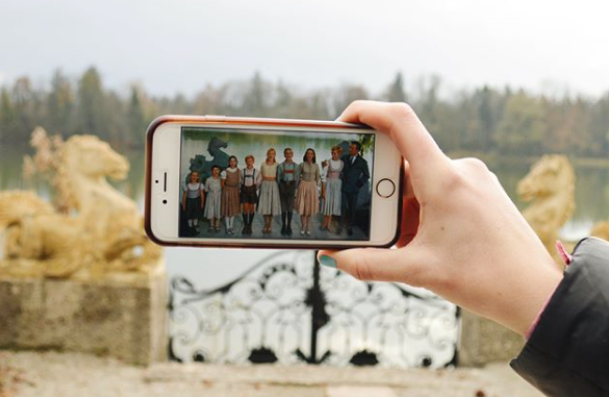 St. Peter's Monastery and Catacombs
St. Pete's Monastery is in the heart of Salzburg. It's a beautiful place you definitely want to stop by. Make sure you walk through the catacombs while visiting. It's one of the things that makes the monastery unique!
Mirabell Palace Gardens
Get your good Instagram pics here! The gardens are so pretty and well maintained making it an awesome place for pictures and a nice place to take a relaxing stroll! The palace itself was built in 1606 and it still in amazing condition and a beautiful place to walk through as well.
Old Town Salzburg
Old Town is full of hidden alley ways, historic buildings, delicious food, and souvenir shopping. Spend time exploring and you're sure to stumble upon some unique gems.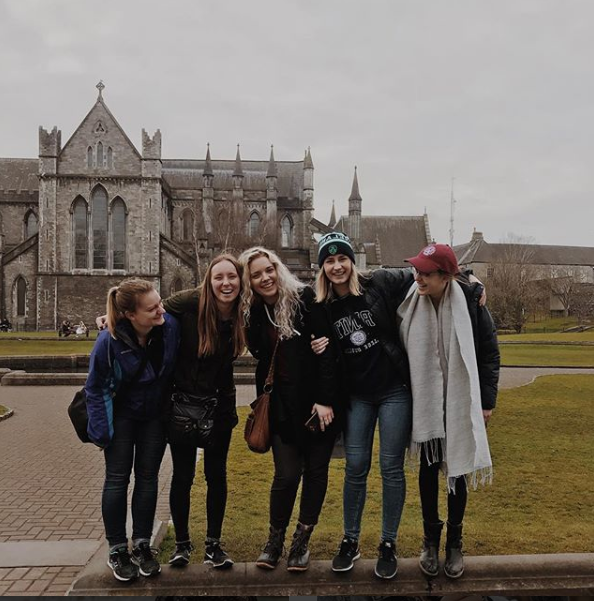 Come volunteer in Europe for a semester with ILP! Live in a new, beautiful country, make a difference in the lives of the children you serve, travel, and seriously have the best time of your life!

Click the button below to speak to and ILP representative and learn more about where you can volunteer and what a semester abroad is like!