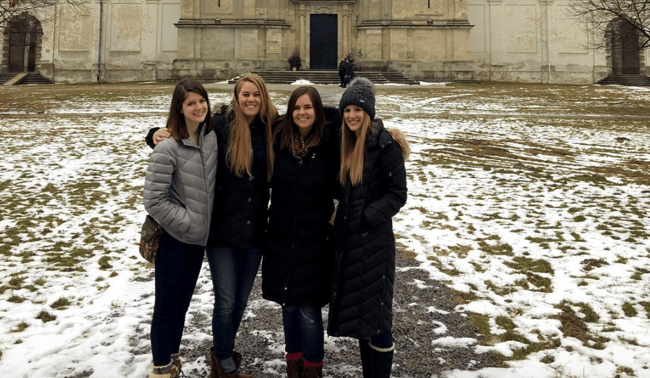 I know, I know. Learing history isn't nearly as fun as eating their famous pierogis but you'll get so much more out of Poland if you know a least a little bit about what happened in Warsaw.
Living in Europe means you'll get a history lesson, even if you aren't looking for one. I mean, sure, it also means poking into darling cafes and visiting old castles. But the history of Europe is part of why it's so cool to live there, right?


---
If life in Europe sounds great (um, hello gelato) think about volunteering with ILP! International Language Programs has schools in a few European countries —so come fill out an application and snag a spot!
---
For volunteers living in Ukraine, Russia, Romania (or any of our European volunteer programs actually) who have Warsaw on your itinerary, read all about the fake reconstruction of Old Town (yep, you read that right), how this city survived WWII and how it earned it's "Phoenix" nickname before what you see what Warsaw is like today.
Meet Lithuania's Best Friend
Warsaw was first a small little town until Lithuania came into the picture. The two countries decided to unite and share parts of their governments and guess what — Warsaw was chosen as the capital where sejm (or parliament) would meet. Awww, Warsaw and Vilnius basically were best friends…until other countries came to play.

Poor Warsaw was like the favorite toy that got tugged back and forth between fighting siblings. First Sweden wanted to play with Warsaw, then Prussia took over. Then Napoleon came in and helped Austria hand Warsaw over to Russia in 1815. Warsaw was under Russia's rule until WWI which didn't go over that well. Russian leaders closed Polish schools and constructed tons of Russian Orthodox churches — Several riots broke out, but that was the least of Poland's problems.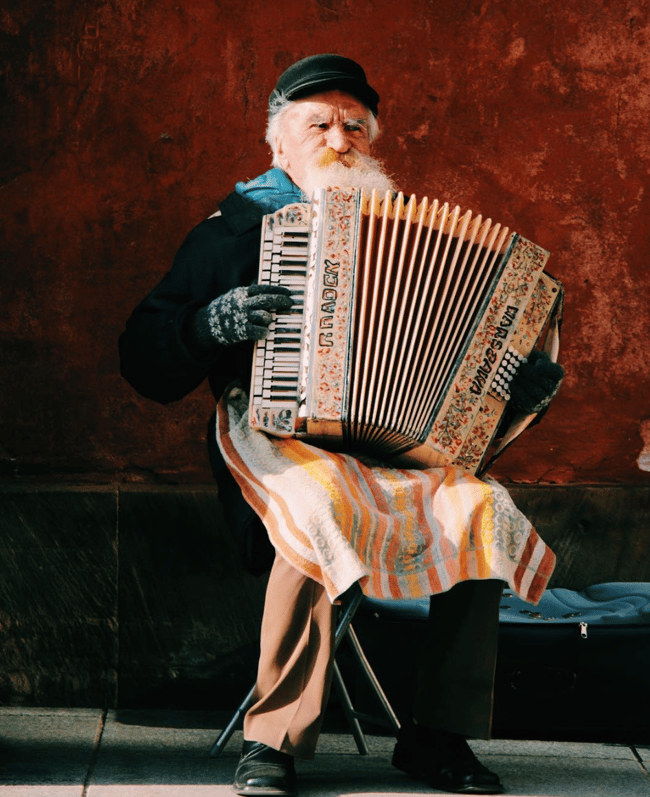 WWI in Warsaw
Germany invades Warsaw in 1915, and tries to get the Poles on their side to beat Russia. Germany reopens Polish schools and teachers were again allowed to teach Polish. But due to a revolution back at home, the Germans left Warsaw in 1918; and Warsaw was left to be all independent. Warsaw became the capital of the newly freed Poland…which Russia wasn't happy about.

But independence wasn't easy. The Russian Bolshevik and Polish war wrecked havoc and the first president of Poland was assassinated only days after being elected. Yikes.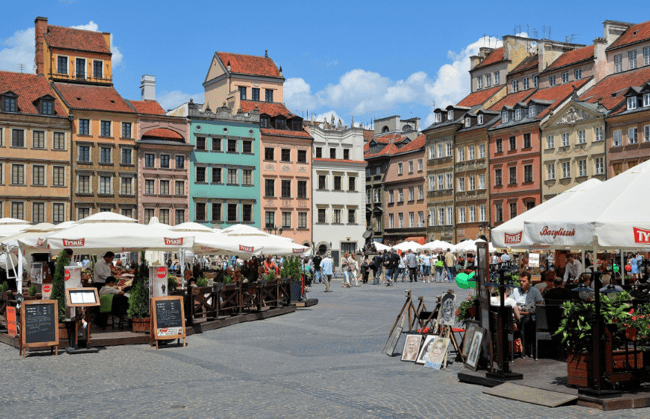 Germany Invades & Starts WWII
Then things got worse. The Germans bombed this city in the fall of 1939, and soon conquered Warsaw — over 31,000 people were killed in the siege. Nazis soon constructed łapankas, a tactic where an area (like a train station) would suddenly be surrounded and all citizens were sent to labor camps or concentration camps.

Around this time, about a third of Poles were Jews and Germany concentrated on deporting them all to the Warsaw Ghetto, where more than 100,000 Ghetto inmates died from starvation and execution. Later in the war, the rest of the Jewish inhabitants were shuttled off to various death camps or killed on spot. If you visit Warsaw today, you can see 2 memorials that commemorate the victims.
As Germany realized they were losing the war, Hitler commanded Warsaw to be completely destroyed. About 85% of the city was destroyed including historic Old Town. Around 800,000 people — more than half of the city's population — had been killed.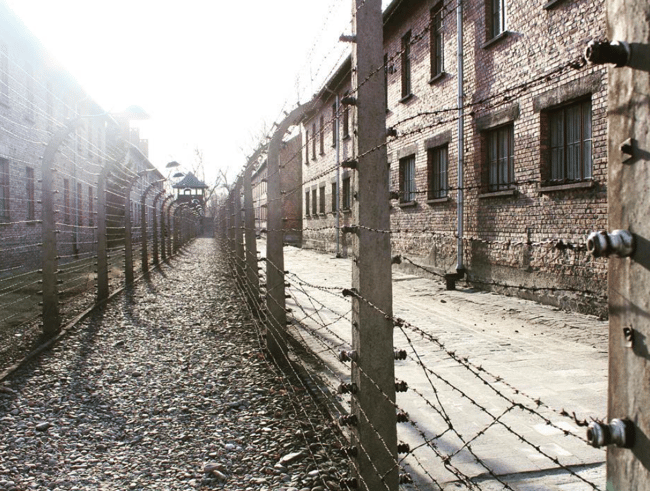 Rebuilding Warsaw
In 1945, Soviet troops entered the destroyed city and decided to rebuild according to the Soviet ideas. Warsaw was reconstructed with modern styles — except for Old Town. Years ago, artists like Italian Painter Canaletto had drawn Warsaw's Old Town..with a few improvements. He did add some elaborations to make the city appear more beautiful. And leaders reconstructed Old Town according to his (fake) drawings. You can hear way more about this by listening to this podcast*. But the effect is really beautiful — Warsaw's Old Town is definitely worth seeing.

*Note: I LOVE the podcast 99% Invisible and listen to it for hours on my long plane rides, so I recommend checking it out and other great podcasts.
Poland wasn't independent from the Soviet Union until 1991, but you can still see the effects from the Russian and German occupation. Warsaw's known as the Phoenix City because it was able to rise from the ashes and become the bustling city it is today.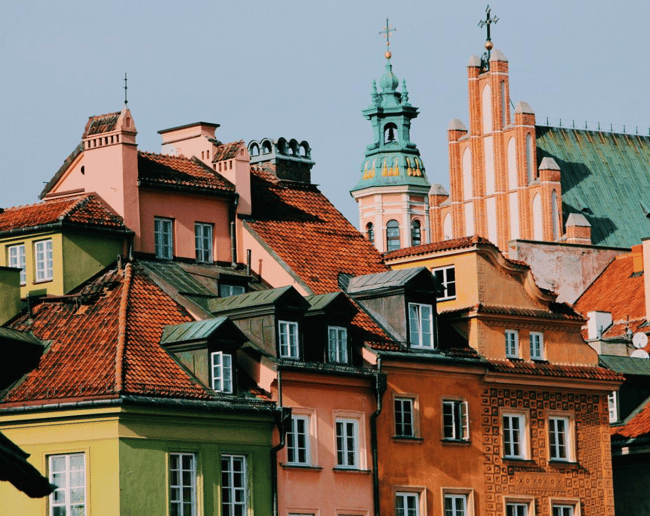 Now you can eat your pierogis and appreciate just a little more about this European city you're exploring — but not if you haven't signed up to volunteer yet! Come talk to a representative to find out more about teaching English and living in Europe with ILP: