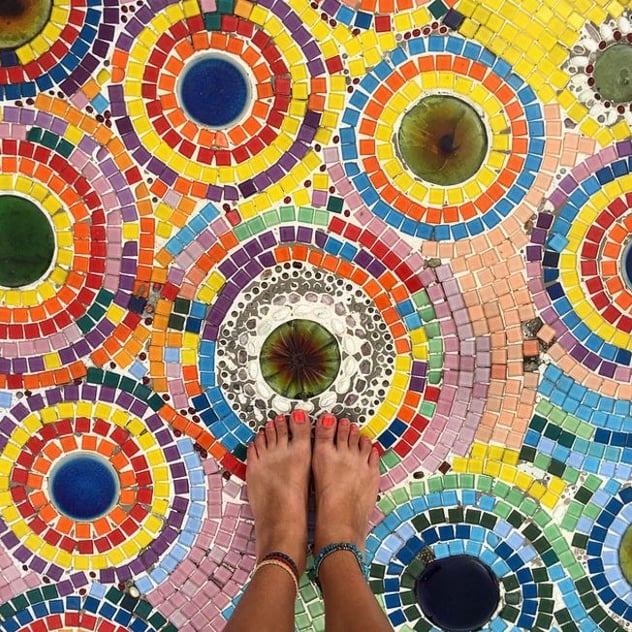 There is the most colorful temple you've ever seen set in the beautiful mountains of Thailand. It's what dreams are made of and you're going to want to visit.
If you'll be visiting Thailand, I'm guessing you're probably in love with the idea of sunshines, happy people, pretty beaches and mango smoothies. Am I right? Would you also love the idea of living in Thailand?

Spend a semester volunteering in Thailand with ILP! You really need more than a week or two in Thailand (like most tourists do). There's SO many incredible places to see - just check out our Thailand destination guide.
One of the best destinations if you ask me is isn't on the typical tourist's radar: Was Pha Soon Kaew.
Where Is This Magical Place?
The temple's actual name is Wat Pha Sorn Kaew, but our volunteers call it the "colorful temple in the mountains" for obvious reasons. One of the best parts about this temple is that it's not anywhere near a tourist destination and it's not really easy to get to, so you'll mostly just see local Thai visitors and monks worshipping here. It's the best kept secret.
If you're in northern Thailand near Sukhothai ruins, this is a great place to visit if you have time. If you're an ILP volunteer in Thailand, you're close enough to go explore the temple on a weekend as it's only an hour or two drive from Phitsanulok.
Do I Book A Tour Or Do It Myself?
There may be tours that will take you to the temple, but if you're traveling alone you may just want to rent transportation to take you there or hire a taxi. If you're volunteering with ILP, you're pretty lucky because your local coordinator often helps you arrange transportation there.
Confused at who your local coordinator is? Here's a break down of all the support you get as an ILP volunteer.
Is It Really Worth It To Visit?
Every inch of this temple has been thoughtfully designed. Colorful tiles and gem cover everything from the steps leading up, the floor you walk across, and the walls. It's absolutely breathtaking and it's a great way to spend a Saturday while you're exploring this country.
Anna, an ILP volunteer said,
"This was one of my favorite places we've visited. If you're ever way off the tourist path in Thailand, it's a must."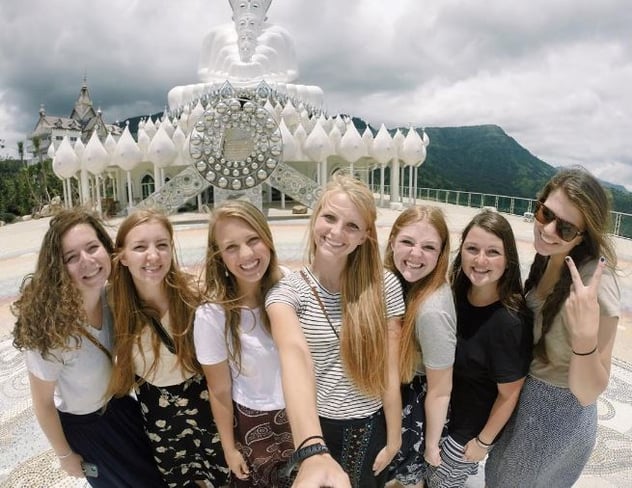 Tips for the temple
Wear a skirt
As with all temples here, you are required to wear a skirt at least to your knees and cover up your shoulders as well (no tank tops). This is to show respect to a place of worship.
Bring water and wear sunscreen
Much of the temple is outside and you'll be exposed to the sun, so it'll be pretty hot as you're walking around. And obviously...don't forget your camera! It's free to enter, but you might want to bring cash for lunch — there's a great cafe up at the entrance that serves up favorites, like Pad Thai and curry.
Be respectful of the monks
If you're a foreigner, you might feel like you are meeting a celebrity when you encouter a Thai monk. Although they are worshipping there, monks are often interested in actually talking to you so don't be too shy. They want to practice their English and also teach you about their beliefs.
To be respectful, make sure to bow when you say hello. You'll bow to mostly everyone you encounter in Thailand just as a greeting, but with a monk you'll want to bow even lower and longer. If you want to take a photo with them, ask first. If they allow you to take a photo, you need to be lower than the monk, so you'll want to knee in front of them rather than standing beside them.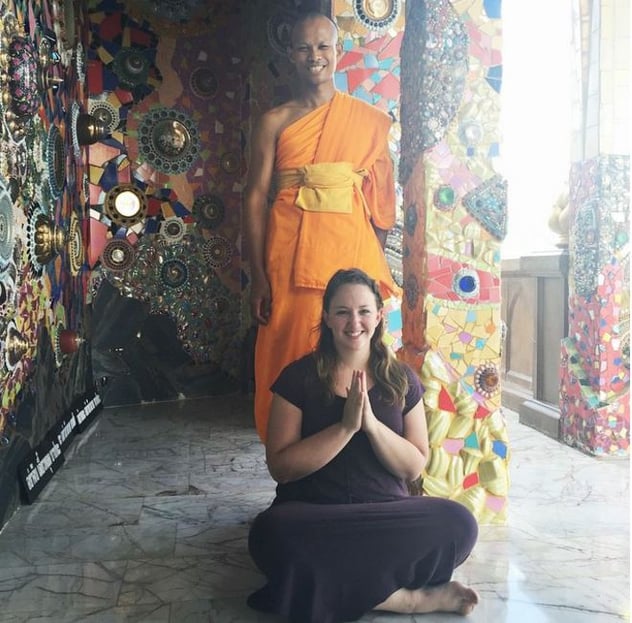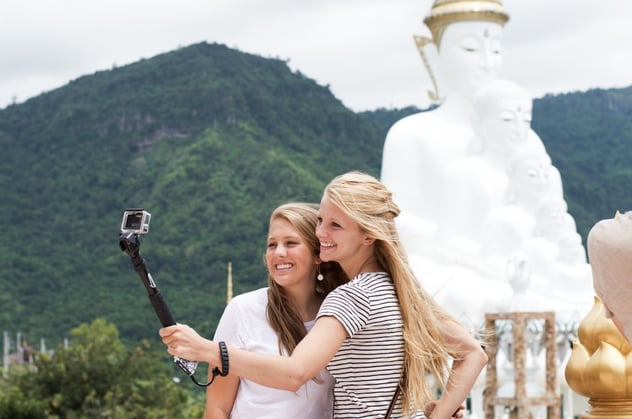 Go travel in Asia! It's amazing — But, don't just be a tourist for a week. You'll miss out on so many incredible sites like this beautiful temple. Live and volunteer for a semester abroad and you'll be able to explore just about everything you want to see in Thailand all while experiencing the culture and living like a local ... and of course seeing the best Thailand beaches while you're at it.
Learn more about how you can volunteer in Thailand and teach cute, little Thai kids how to speak English — do it all with International Language Programs. There's no experience required, just a love of children and a desire to travel the world with other college-aged volunteers!