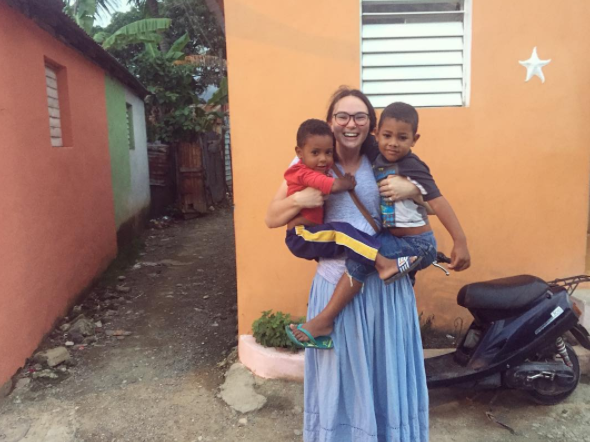 Did you know ILP has 3 countries which are home to our Humanitarian Programs?
Those countries include The Dominican Republic, Haiti and Romania. With amazing places to choose from it can be hard to decide which is right for you! Keep reading to learn a bit more about each country and what opportunities you will have as you volunteer with International Language Programs (ILP).
Still deciding where you'd like to go? Even if you aren't exactly sure you can start your application now! Right here.
The Dominican Republic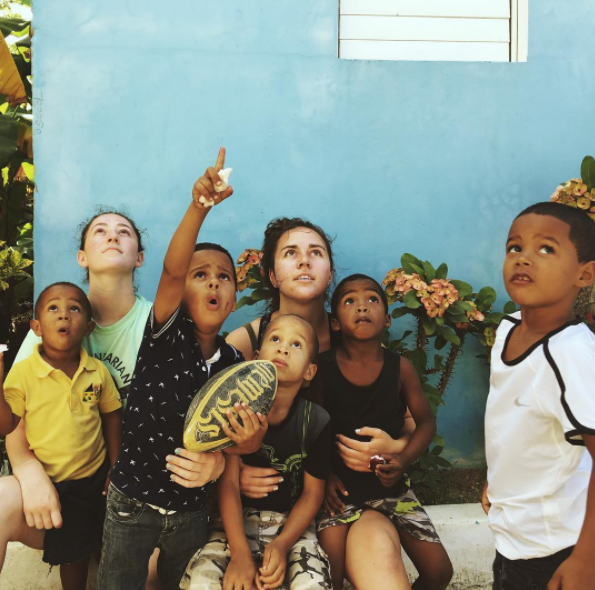 If you like making friends and adorably funny, sassy kids The DR could be a great fit for you! When thinking about the Dominican Republic most people first think of warm beaches and relaxing. Yes, you will have that during your semester abroad - but that is not even close to the best part.
While volunteering in the DR you will live together with a big ILP group which gives you awesome opportunities to make friends and become close to the people you are serving with. Actually in the DR we have one of our largest volunteer groups, usually around 30 volunteers or more. This is one of the greatest parts about the Dominican Republic because you really get to learn from others and learn more about yourself as you interact with people in your group.
Currently volunteers are living together in one large house. Yep, that's a lot of people in one house! It's a big slumber party and you'll likely be sharing your room with several other people. If you're not that worried about having privacy and want to make a lot of new friends, the DR would be good for you.
The Dominican Republic is a poor country. As an ILP volunteer you're provided with housing that is considered very nice compared to your neighbors, but it will likely leave you feeling grateful for the luxuries you're used to at home. The wifi is slow, the power goes out sometimes, and there's fans instead of air conditioning most places. If you're really interested in making a difference and are up for an adventure, then life in the Caribbean is an experience you'll never forget!
The kids are so cute and truly will be your favorite part. They adore you and love to spend time with you! The area the children live in is highly impoverished which means there are not many resources for the kids. Teaching them English is giving them a great tool they would other otherwise not have. English will help them throughout their lives.
Click that green button to learn more about the DR and the opportunities you will have while volunteering there!
Romania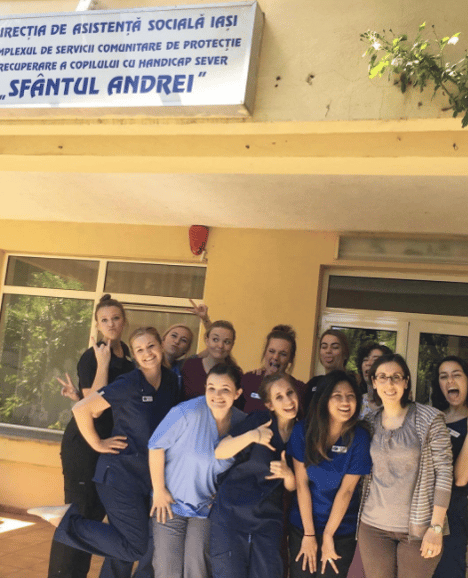 If you really want to make a difference in the lives of children and love kids, but teaching just doesn't really sound appealing to you then Romania just might be perfect for you! Romania is unique in the sense that you are not teaching English like ILP's other 9 countries. In Romania you will be volunteering at an orphanage and working one-on-one with amazing kids.
Many of the children in the orphanage have mental or physical disabilities and you will be working with them individually throughout the semester on little goals you set to help them grow and succeed. The goals may be simple like: learning how to use a spoon, how to crawl or sit up. You will basically be giving them love and attention like a parent would. These things may seem small the impact you have on these kids is incredible and those simple things will benefit them greatly.
Serving in the orphanage will change your life and open your eyes in many, many ways. You're love will grow deeper every day as you work with the kids and you will learn incredible things from them. Volunteering at the orphanage can be tiring mentally and physically, but the quite little moments and sweet kids are so worth it.
When you are not volunteering you have time to travel! While in Romania you will be able to travel through most of Europe and check off those Bucket List places you have always wanted to visit.
So if you'd like to make a difference but don't want the adjustment factor that it takes to live in an impoverished place like the Caribbean, click the green button to learn more about Romania!
Haiti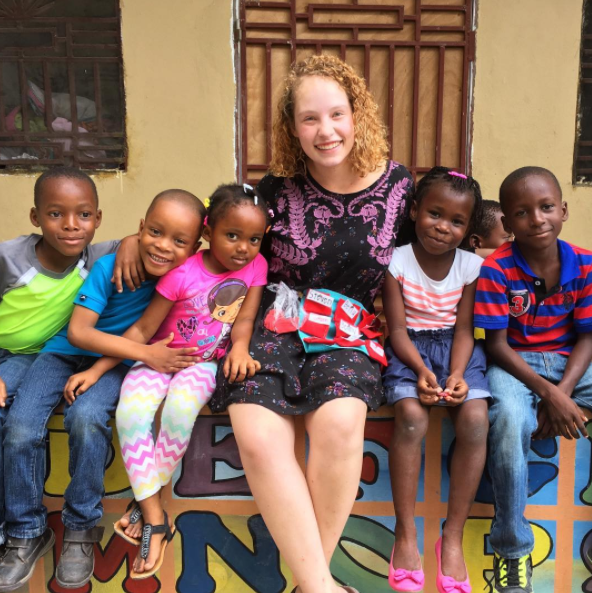 Loooove kids? You'll love Haiti!
The orphanage you will be teaching at in Haiti is unique because you live alongside many of your students. This brings a big family atmosphere and you get to see the kids a lot, even outside of teaching time. This is awesome because you can build really strong relationships with the kids and get to know them well.
As you volunteer in Haiti you will make a difference by using the ILP teaching method to teach the kids English and you'll also be able to make a difference outside of the classroom because you live so alongside them. You'll spend much more time with the kids in Haiti than you might in other countries you volunteer in. This works well if the main reason you want to volunteer abroad is because of the kids. Volunteers in Haiti often spend their free time hanging out at the orphanage compound where they all live having dance parties in the courtyard and playing games with the kids. If you think you'd rather spend your free time away from the kids and be able to explore more of the city (we totally understand that) then Haiti might not be the right spot for you.
Haiti is ILP's newest addition. The kids are sweet and full of personality. They are eager to learn and incredibly fun to be with. It's incredible to watch how quickly they've been learning English since the volunteers arrived (likely because they spend more than the typical 20 hours per week together). They'll steal your heart quicker than you can imagine!
Just like the other two humanitarian programs, you will have great vacation opportunities. Does Jamaica and The DR sounds good? Thought so!
Want to learn more about Haiti? Click the button below!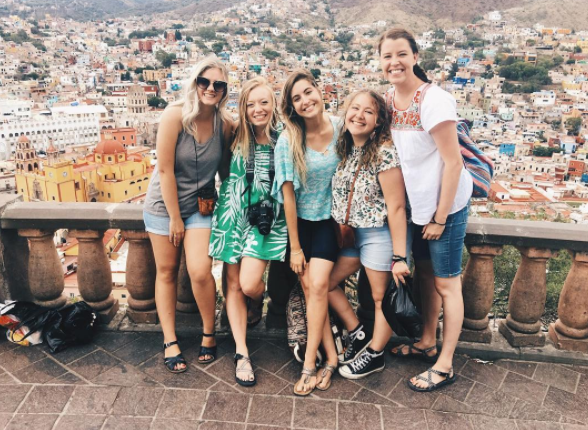 Still not sure where you want to go? That's okay! Talk to a representative in the office who has volunteered with ILP and ask them about their experiences during their semester living abroad! They can tell you more about the Humanitarian Programs as well as ILP's other 7 countries.