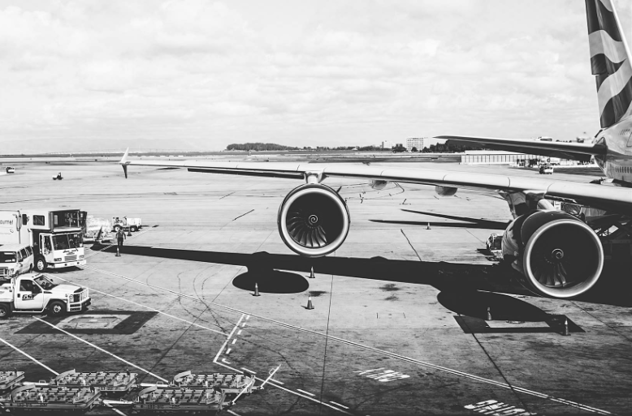 Sometimes the only thing in your way of a new adventure is money. Don't let that stop you! There are tons of ways to find cheap flights or discounts - I'm all about that! This hack is a quick way to find great deals, I use it to daydream and plan trips too much now-a-days. Check it out!
Have other obstacles in our way? Click here to learn more about how ILP(International Language Programs) can help you overcome those so you can spend an incredible semester abroad. Volunteering for a semester in Europe or China could be closer than you think!
You gotta be destination flexible for this hack
First things first, this hack requires you to be open about where you're traveling to. If you're dead set on going to see the Pearl Market in China, then of course you're only looking for flights to Beijing which means you're only going to be able to compare what different airlines are offering there right? This hack isn't for you.
If you've got a vacation coming up but you're still having a hard time deciding where to go, this hack is perfect for you. Our ILP volunteers are often given their vacation dates (so they can't be flexible there) but they get to choose where they're traveling to - so that's where you can save some dough. If you're doing a semester abroad in Europe, you can travel to so many countries so it's hard to choose where you go!
Here's how to save some money on your vacation flight:
Go to this search engine site: www.skyscanner.com
In the from section of the search bar, put the airport you'll be leaving from. So if you're volunteering in Ukraine, you'll put Kiev here.
In the to section type "everywhere". Skyscanner has a feature that will pull up multiple city options and then list destinations starting with the cheapest options.
Below you can see that Poland is your cheapest country option if you're looking for flights from Ukraine, but have you ever considered Greece for one of your ILP vacations? I have a feeling it's on your bucket list and it's only a little over $20 more...so probably worth it to you.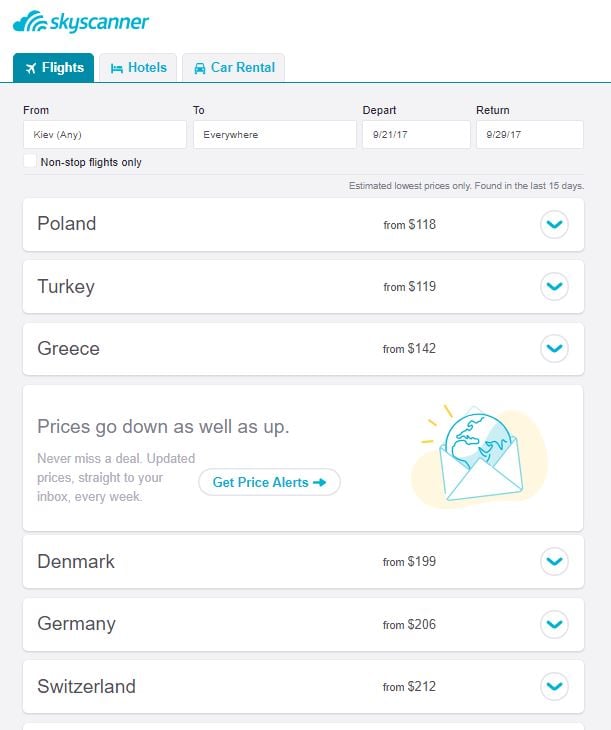 This is really helpful to see quickly that you would spend twice as much on a flight to France vs a flight to Greece. If you're open to your vacation desination choose places that will fit in your budget. It's kind of cool to plan a random trip like that and go somewhere completely new!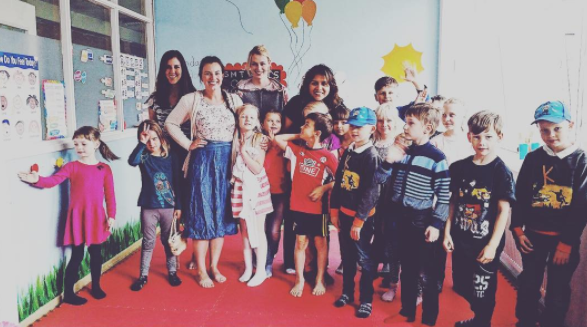 Want to have a unique experience that lets you stay abroad longer than a week or two? International Language Programs (ILP) sends volunteers abroad for a semester where they get the opportunity to serve the cutest kids, vacation and see incredible things! You will LOVE your semester living abroad.
Click the button below to learn more about the ILP experience!