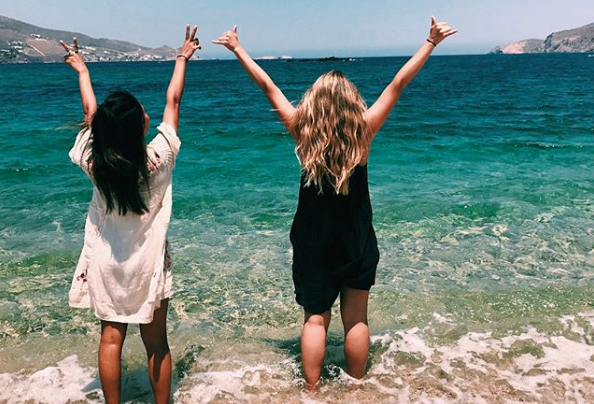 This country might be small, but there are a few things to know about getting around to your favorite spots.
Volunteers in Europe love visiting other cities and countries during their semester, plus taking advantage of everything their country has to offer. For those headed to Montenegro, you're set up with about a semester's worth of weekend spots to explore without even leaving the country, but are also just a bus ride away from some of the coolest countries in southern Europe. We're talking rafting trips down the Tara River, dreamy coastal getaways in Kotor, or visiting the beaches in Croatia.


---
Love the idea of living in Europe for a semester?
See what volunteering in Montenegro is all about.
---
Sounds pretty much perfect, doesn't it? To help you get around to all of the adventures you want to have during your semester you'll want to know a few things about traveling in Montenegro:
All About The Buses
Going With An Excursion

Flights + Airports

Taxis + Getting Around
All About The Buses
When it comes to getting around the country of Montenegro, bus is your best option. The country is small, cut with deep rivers and rolling mountains, and just a few hours away from places like Croatia and Bosnia. There are a few railway lines, but buses are the way to go here. Buses are frequent, cheap, and typically not overcrowded (but sometimes lack air-conditioning … something to think about if you're busing around in the hot summer months). Plan on getting used to traveling around on buses during your visit here.
Booking A Bus
Our go-to site for booking buses in Montenegro and a few other countries is GetByBus. They're bragging that you can book a bus anywhere in Montenegro for less than15€ to give you an idea on prices! When booking online, know that you're still required to have a printed, hard copy of your ticket to show the driver unless you see a little icon that lets you know you booked an M-Ticket option. You'll just need to show the driver the QR codes that comes with your ticket.
Make sure to book early, especially if you're traveling in the summer months. Popular routes to Montenegro's beaches (like Budva) mean swarms of tourists that clog up the roads and snatch up the bus tickets early. You'll want to make sure you're booking tickets weeks in advance, and are prepared for your journey to take longer: All the tourists who visit Montenegro can mean traffic jams on the country's highways. Prices also tend to be a smidge higher in the summer months thanks to that demand.
In the low seasons, buses typically don't fully book and you are in better shape to just visit the bus station and buy the ticket there in person (unless there is only one or two routes per day, or it's an international trip). Sometimes you pay at the ticket desk, and other times you'll wait at the appropriate platform and pay the driver. You can ask at the bus station's info booth if you're not sure. You'll want to make sure you have cash (they use the euro in Montenegro) to pay: best if it's in exact change.
Popular Bus Routes
Just to give you an idea of prices and where you can go by bus, we looked up a few routes on Get By Bus:
Budva to Podgorica, Montenegro: 5€, 90 minute drive, multiple routes per day
Budva to Kotor, Montenegro: 3€, less than 1 hour drive, multiple routes per day
Budva to Herceg Novi, Montenegro: 5€, 2 hour drive, multiple routes per day
Budva to Dubrovnik, Croatia: 12€, 3 hour drive, three routes per day
Budva to Split, Croatia: 37€, 7+ hour drive, two routes per day
Budva to Mostar, Bosnia: 21€, 5-7 hour drive, multiple routes per day
A Few Helpful Tips
You'll run into old and new buses, and don't plan on the drivers speaking much English. Most of the bus stations in Montenegro will have a departure board in English that will let you know when buses are coming and going, and there typically is a help desk where you can ask any questions. It's best to have your destination and any other questions written down in the local language to help make sure you're buying tickets for the right bus.
If you have large luggage, there is often a 1€ fee to store it underneath the bus, instead of taking up space in the aisle (or the tiny, overhead shelves above the seats). If you're traveling longer distances, like across country borders, there may be a higher fee for larger luggage.
Beware of border crossings. If you're traveling between countries on bus, anticipate that your journey will take longer to go through the border crossing. You may be required to get off the bus, wait in line to get your passport checked, then hop back on the bus. Depending on how full your bus is, that can cause a hefty delay.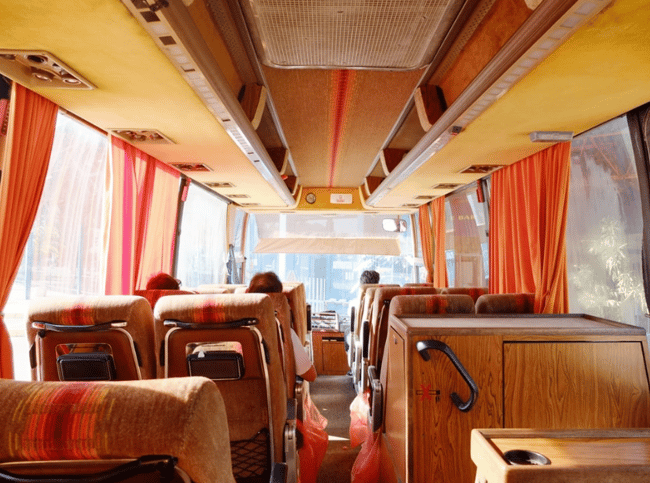 Going With An Excursion
There are tons of tour guides that also arrange pickups. If you want to go with a tour to see a site that's a few hours away you'll often have the option of getting there yourself or paying more for a pickup. Especially from Budva (which is a popular tourist city) you'll find multiple excursions willing to take you to Croatia for the day. If you can't find a bus going there or it's harder to get to on your own …. or you just want the convenience of an excursion, this is an awesome option.
Prices tend to be higher in the high summer seasons, but in Budva you can find excursions to Skadar Lake for 50€, trips to Mostar in Bosnia starting at 35€, and trips to Dubrovnik, Croatia for about 20€. In some instances you'll be paying more than if you just took a bus there yourself, but tours often pick you right up at your hostel and drop you off right where you need to go. Most times, bus stations (where you'll be dropped off if you take a bus) are a walk or a taxi ride away from where you're wanting to go, balancing out that price difference.
Flights + Airports
Montenegro is small enough that you'll drive anywhere you want to go within the country, but if you're headed to another country you also have the option of flying. While we typically vote this as the best option for places that are farther away (like Germany or Greece), you may want to fly to closer places if you're short on time. We have a post about finding great flight deals from Montenegro that's packed full of info you'll want to know before booking a flight. In general, flight prices to places in Europe are traditionally more affordable if you are booking out of the capital, Podgorica.
There is also a very small airport in Tivat which is closer to the city of Budva. It's an international airport like the one in Podgorica, but you typically won't find as good of deals out of Tivat (but it's still worth looking out for!).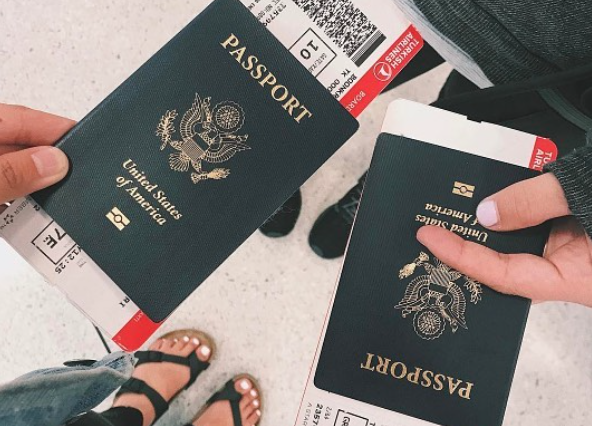 Taxis + Getting Around
For getting around the cities in Montenegro (like a weekend trip to Podgorica or a trip over to Kotor) you'll want to know the bus system (if there is one) or some taxi guidelines. There isn't Uber or anything like it in Montenegro, so volunteers rely on taxis and public transportation systems to get around. Google Maps is pretty good at popping up bus routes to help you get from point A and point B (you can download Google Maps offline beforehand to cut down on the data you're using).
For taxis, know that the price is always negotiable. It's best to bargain and agree on a price before ever getting into a cab. Cabs are typically most aggressive outside of the airport (particularly in Tivat, but there are some instances of that in Podgorica). If you're in the city and need to get a cab, have your hostel call ahead to grab you one and make sure the meter is flipped on before you get into the car.
In Podgorica these are good companies to call:
In Budva, use these: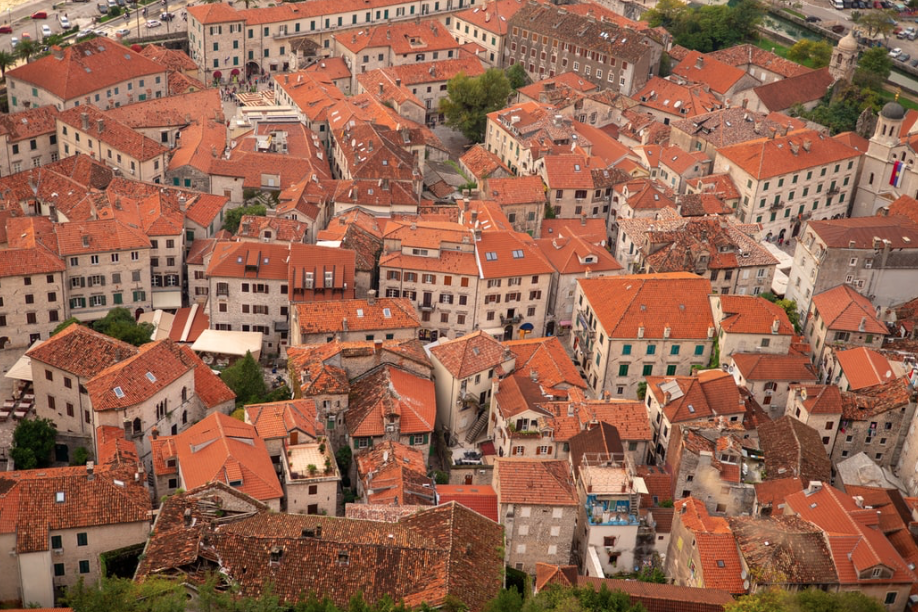 Ready to come live in Europe for a semester?
Come volunteer with ILP! Volunteers in Europe (including Montenegro) will be teaching English part time, with free weekends and vacation days to hop over to nearby countries like Croatia and Bosnia. We're now accepting applications for college-aged volunteers looking to make a difference and spend time traveling all over Europe.