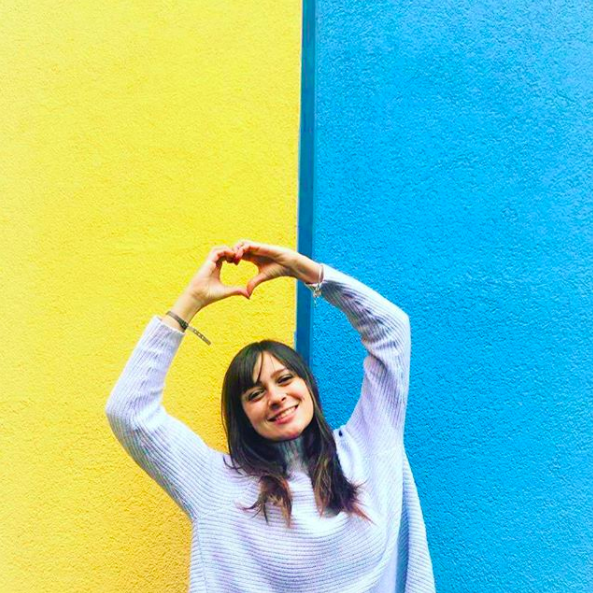 If you have any experience with anxiety, you're probably thinking about the countless situations that could be tough for your trip abroad and wondering, "Is this really a good idea?" It's hard for anyone to step out of their comfort zone, but dealing with anxiety adds another level of ... hard.
Traveling abroad can be scary for everyone, especially if you're traveling alone. That's why it's always a good idea to volunteer with a program ( might we suggest volunteering with International Language Programs?).
Each one of our volunteers is set up with an ILP group of peers who you travel and serve with, there is a set of ILP directors and a local coordinator who are helping to make sure you have what you need. Plus, you'll have a Head Teacher there with you who has international experience.
Check out these eight ways ILP will take care of you while you're volunteering abroad.
Don't let anxiety hold you back from your dream of volunteering for a semester in one of our ILP countries. While you'll have support in-country, there are things you can do to help ease your anxiety before (and during) your travel time.
Use these tips to ease your anxiety while traveling
Take pictures around your house before you leave

Make a packing list
Don't leave anything to last minute
Find out who you're traveling with
Screenshot all flight info beforehand
Pack a day or two in your carry-on
Make a relaxing playlist for your flight
Don't dwell on the future
Plan regular downtime
Practice yoga
Talk to your group and head teacher
Check in regularly with people at home
Take pictures around your house
Like so many people, once you get to the airport, check in, and settle in at the gate to wait for your flight, you start to think about everything at home. Did I lock the door? Did I turn off the AC/heater? Did I turn off the lights? Is the stove on?
Rather than sitting there breaking out into a cold sweat, take pictures of everything before you leave. Take a picture of you locking all the doors/windows, one of the thermometer, all the dark bedrooms and of the stove. If you have any doubts, flip through the photos and relax.
It might also be helpful to leave a key with a trusted friend or family member so they can visit your apartment and double check anything you're worried about.
Make a packing list
A couple of weeks before you leave, make a packing list with EVERYTHING you will need. You can check out our advice here to get started on your packing list.
If you're an ILP volunteer, we have a packing list in your "Go To Guide" on the volunteer website, someone who's been to your country will give you packing ideas at the ILP training before you go, and you can also join the ILP Facebook groups and get tips from alumni on what they brought.
That'll get you a good packing list started. Also, whenever something crosses your mind over those two weeks, make sure to add it to the list. When it's time to pack, pull out the list and check everything off and rest assure you that have everything.
Word to the wise: I don't know anyone who has traveled and said, "I packed perfectly. I brought everything I needed and nothing that I didn't need." Listen...I've traveled to over 20 countries on multiple trips and I still forget things every time. I still get to where I'm going and wish I had brought more of one thing or less of another.
So my advice? Make your list, add to it every time you think of something, and then remind yourself that IF you actually did forget something, chances are really high that you can just buy it there. Your trip will still be amazing no matter what you pack, as long as you remember the things that you need. We've included the essentials on those packing lists.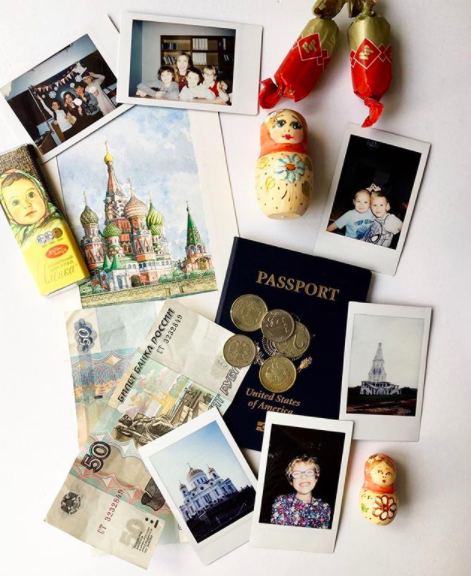 Don't leave anything until the last minute
Organize everything the day before you leave. Have everything packed, your suitcases/backpacks/etc all in one place. Your passport, ISIC card, money, debit card and anything else important tucked away and put somewhere you won't forget.
If there is anything that you absolutely have to pack last minute (like your phone charger, make up, laptop...make a list and put it with all your other stuff. In the morning, throw that stuff in your carry on bag and check it off your list so you don't leave anything behind. Not rushing around, stressing that you forgot something will keep your anxiety levels way down.
Find out who you're traveling with
This seems obvious, but if you're an ILP volunteer you actually don't meet most of your group until either training or even at the airport when you're flying over. Having a friend in your group can work wonders to ease your fears. They're probably worried about the same things and somehow knowing someone else is in the same boat somehow helps immensely.
About a month before you go, ILP will post who is in your group on the my.ilp.org website. Before that, you can ask in the ILP Facebook groups and connect that way.
If you won't be traveling with anyone in your group, relax. There are hundreds of people at the airport who can help you. Even in foreign countries, airport staff typically speak English and they can help answer any of your questions.
Screenshot your flight info beforehand
Screenshot your flight info just in case you can't access your email or WiFi when you need it. Have it on hand and ready just in case. It will give you peace of mind knowing exactly what to expect and not having to guess because you can't see your info.
Pack a day or two in your carry on
Did you know that sometimes airlines lose luggage? Hopefully we're not adding to your anxiety here if you didn't know that, but it happens sometimes! Here's a tip I like to do to make sure I'm never without the necessities in case it takes the airlines a couple of days to get my checked bag to me.
Pack a couple of days worth of clothes, carry on size toothbrush and paste, deodorant, medication, phone charger, hair brush and some shower stuff in your carry on so that you always have what you need right at your fingertips. If your luggage does get lost, you will be set for a couple of days (and most lost baggage is found and delivered within 48 hours).
This guide about packing in a carry on could come in handy.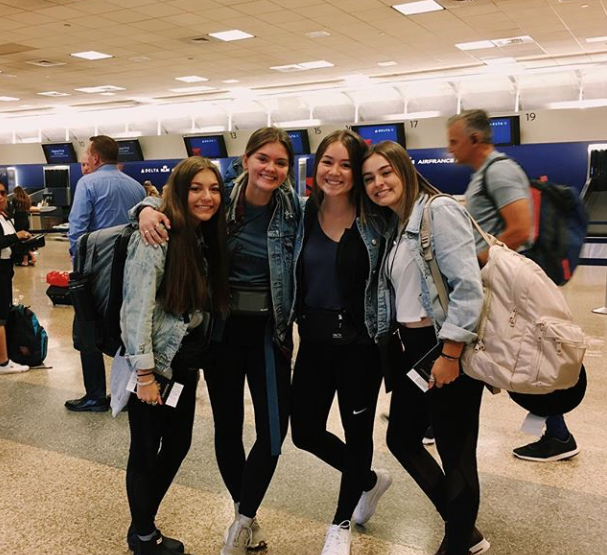 Make a relaxing playlist for your flight
Does flying make you nervous? Consider making yourself a relaxing playlist to listen to you on your flight. Plug in your headphones, close your eyes and forget where you are. You can also try some of these tips too!
Don't dwell on the future
Don't give yourself more anxiety by thinking about what "could" happen during your trip.
The thing about traveling is that almost everything is unknown ... that's why so many people have anxiety while traveling. We're often expecting a beautiful vacation, but not everything happens in our favor. It's okay to have bad days on your trip. Almost everyone (whether they have anxiety or not) have bad days on trips. Don't think about them! When they come, remember that they will pass; the good will outweigh the bad. If you ever catch yourself thinking about a possible future scenario, take a deep breath, pull out your relaxing playlist, a book or even a TV show and relax.
Plan regular downtime
Needing downtime is okay! ILP volunteers will be traveling, teaching and in most situations living with a group which means you have a support system with you in most situations, but sometimes you will need alone time.

Give yourself as much down time at night as you need. Whether it be doing something alone or grabbing a friend and watching a movie. Don't overwhelm yourself; this post has ideas to help you schedule downtime in your semester.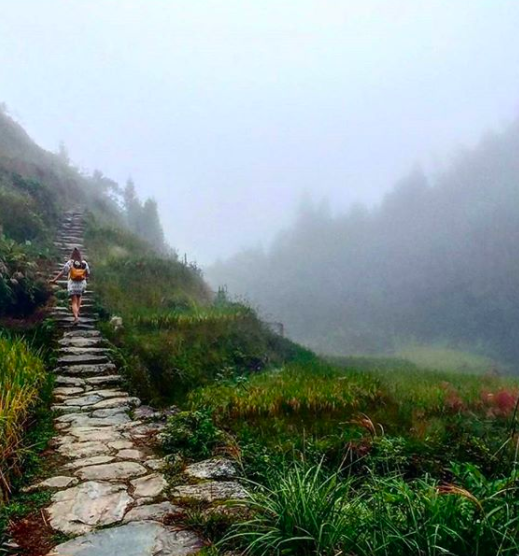 Practice Yoga
If you need a little extra relaxation, do some yoga. If you've never done yoga, check out these poses for beginners. Yoga isn't for everyone, but if it gives you some peace of mind, do it. Even just focusing on how your body and breath are feeling can return your mind to a place of calm and relaxation.
Talk to your group and head teacher
Don't go through it alone. If you're an ILP volunteer, you have peers there with you so make use of your resources. You chose a volunteer organization where you wouldn't be traveling alone for a reason. Talk to your group members and head teacher and tell them what's going on. They can and want to help you have the best experience! Confide in them. They will most likely become some of your best friends.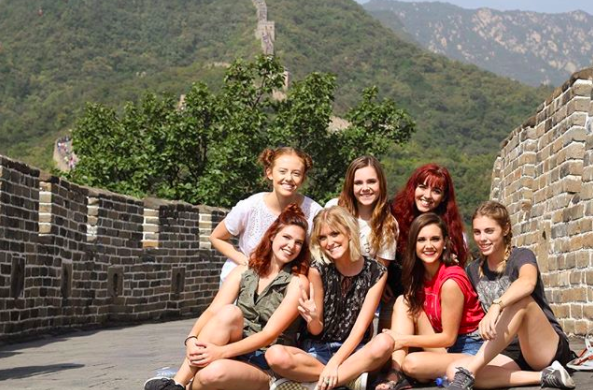 Check in regularly with people at home
You will have access to Skype, Facebook, email and even text if you have an international plan (and you'll have access to WiFi, too). Stay in contact with your family to keep you grounded. Make sure you don't overdo it though. You don't want to miss out on an awesome experience because you were on the computer too much.
Just remember you're never alone when volunteering abroad with ILP. Click that green button below to get your free download to read more!