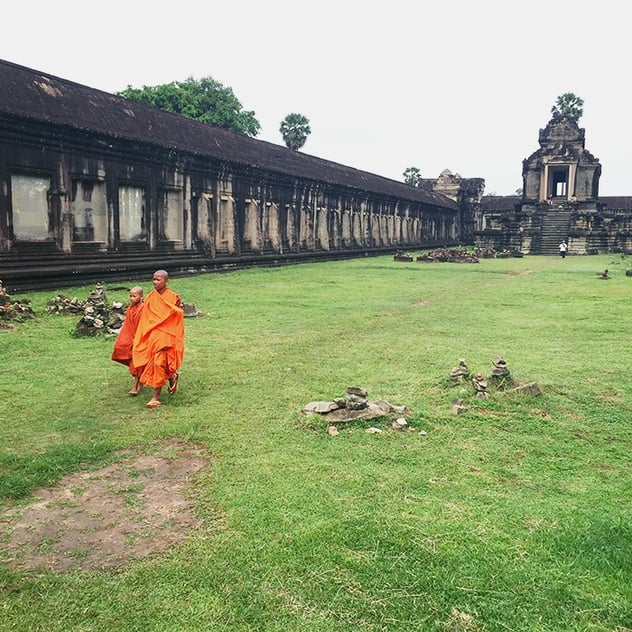 Dreaming of seeing Angkor Wat? Go! But before you do, here are some tips for travelers to help you make the most out of your Angkor Wat trip.
If you're interested in Cambodia, you'll probably love knowing how to pay for a semester abroad in Asia, right? We've got money saving tips, right here.
Before you run off to see one of the most amazing sites you can explore in southeast Asia, here's what you need to know about Angkor Wat.
Know how big it is
It's huge — so big, in fact, that you purchase tickets based on how long you want to be there. You can get a day ticket, a three day pass or even a ticket to get you in every day for a week.
That size will impact your itinerary too; know that even after one day of exploring you are going to be very tired. I spent half a day there and felt like I saw quite a bit but even though I wanted to see more, I just got too tired. The heat and humidity helps drain your energy, so pack up lots of water and snacks.
Know your history before you go!
It's cool to walk around and see the unique carvings and towering temples, but it's even cooler if you know that the temples and buildings in Angkor Wat were part of an ancient civilization which have been slowly taken over by the jungle over hundreds of years.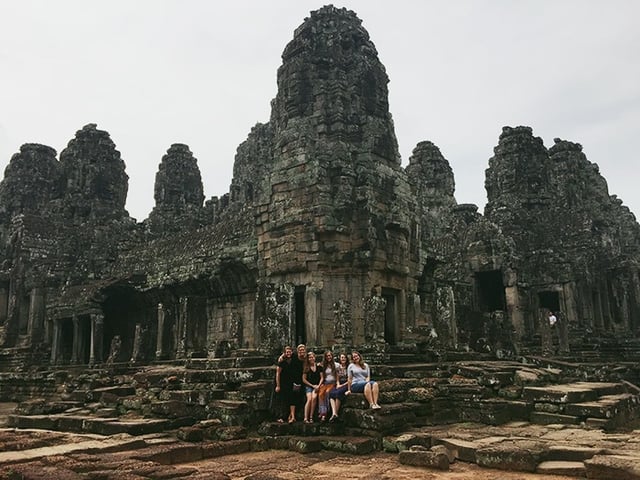 Realize that Angkor Wat is not just one place
As we previously stated, Angkor Wat is actually a HUGE complex — there are also other complexes to explore, like Bayon, Ta Phrom, and Angkor Thom. Those places sometimes have less tourists, so head there if you want a more authentic experience.
There is no fee for the temple itself but you do need to buy an entry ticket to the park
If time permits, we recommend buying a multi-day pass so you can really explore what this park has to offer. You WILL need a permit to visit Angkor Wat — Here are the (general) prices:
1 day = $20
3 day = $40
7 day = $60.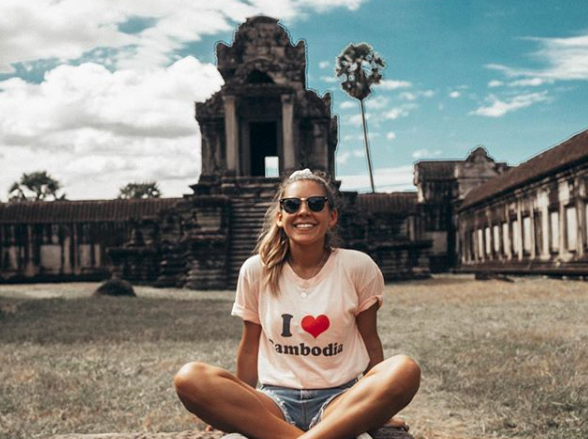 Get A Hostel In Siem Reap
There are numerous hostels and hotels to book within the city of Siem Reap; it's still close to Angkor Wat, but it's cheaper than some of the closer cities. You'll easily be able to find someone to take you to Angkor Wat from Siem Reap.

Check out our fav Airbnb places in Cambodia, here:
Rent a tuk tuk driver for the day
While in Siem Reap, you really can ask any tuk-tuk driver to take you around for the day. Schedule a driver the day before you want to leave, so you can get an early start the next day; it'll be about $15-$20 per person for an entire day for three to five of you.

A personal driver will also point out the places to see and the good places to eat. Rent a driver before you leave in Siem Reap because the prices will be lots more the closer you get to the actual park.
But most importantly, the driver will help keep your energy up; you won't be walking the entire day if you hire a driver!
Convince your driver to take you to Ta Prohm earlier in the morning
You may have to pay a bit more, but it will be worth it to see the sites early on in the morning; it'll be less crowded, and a lot cooler, plus ....
Make sure you see Angkor Wat at Sunrise (or Sunset)
It's the best time to see these temples — gorgeous!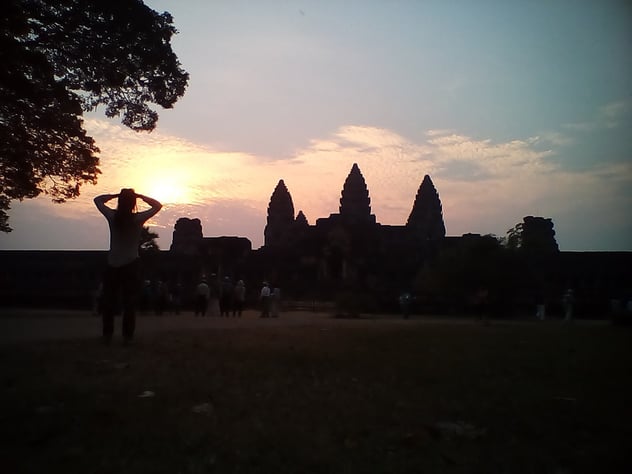 Have we convinced you to go see this place for yourself? We thought so — While volunteering in Thailand through International Language Programs you could have the opportunity to explore Cambodia during vacation time!
Think about it ... You'll be teaching English in Thailand, then be able to catch a quick flight from Bangkok over to Cambodia. Sounds dreamy, right?
Get way more info about ILP by chatting with one of our representatives; they can tell you more about our program, help you find ways to pay less, and help you snag a spot in Thailand (or the other ILP Countries):