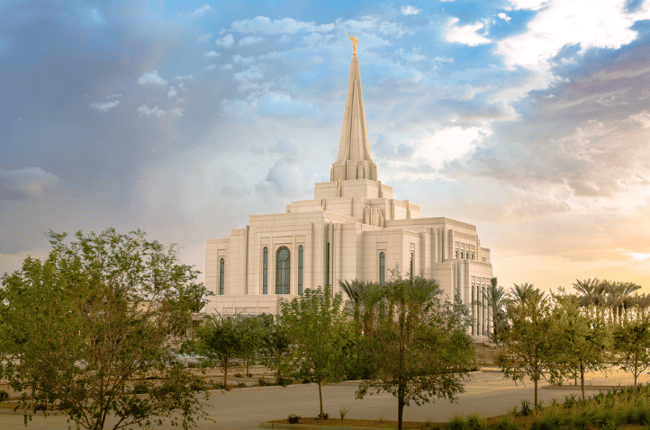 These quotes from April 2018 LDS General Conference will leave you strengthened and uplifted.
General Conference happens two times a year and gives members of The Church of Jesus Christ of Latter-Day Saints the opportunity to receive answers to questions, feel spiritually strengthened, and be unified with other members throughout the world.
This April 2018 conference was one for the books. With worldwide changes, a new prophet, and new LDS temple announcements I have a feeling we'll remember this one forever. It's hard to choose just a few quotes, but here's a start—
In his talk, "Precious Gifts From God" President M. Russell Ballard
"Partaking of the sacrament and renewing our covenants is a sign by us to the Lord that we do always remember Him. His Atonement is a gracious gift from God."
Elder offers this amazing promise to us in his talk "Saving Ordinances Will Bring Us Marvelous Light"
"I invite each of us to ask ourselves, "What ordinances, including the sacrament, do I need to receive, and what covenants do I need to make, keep, and honor?" I promise that participating in ordinances and honoring the associated covenants will bring you marvelous light and protection in this ever-darkening world. "
Elder Bryan K. Taylor shares this quote in his talk "Am I a Child of God?"
"I love the God of my fathers, "the Lord God Almighty," who weeps with us in our sorrows, patiently chastens our unrighteousness, and rejoices when we seek to "give away all [our] sins to know [Him]." I worship Him, who is ever "a father of the fatherless" and a companion to the companionless."
Elder Larry J. Echo Hawk shared about forgiveness in his talk "Even As Christ Forgives You, So Also Do Ye."
"We can all receive unspeakable peace and partnering with our Savior as we learn to freely forgive those who have trespassed against us. This partnering brings the Savior's power into our lives in an unmistakable and never-to-be-forgotten way."
Elder Gary E. Stevenson shared his tender thoughts about his love for President Nelson in his talk "The Heart of a Prophet"
"When I envision a Christlike heart in daily practice, I see President Nelson. I have not met anyone who exemplifies this trait at a higher level than he does. It has been a remarkable tutelage for me to be in the position to observe firsthand the manifestations of the Christlike heart of President Nelson."
Elder Bednar shares what it really means to be meek in his talk "Meek and Lowly of Heart"
"The Christlike quality of meekness often is misunderstood in our contemporary world. Meekness is strong, not weak; active, not passive; courageous, not timid; restrained, not excessive; modest, not self-aggrandizing; and gracious, not brash. A meek person is not easily provoked, pretentious, or overbearing and readily acknowledges the accomplishments of others."
Sister Bonnie L. Oscarson shared how service can help you you gain confidence and feelings of self-worth in her talk "Young Women in the Work"
"Turning your thoughts outward, instead of dwelling on your own problems, may not resolve all of these issues, but service can often lighten your burdens and make your challenges seem less hard. One of the best ways to increase feelings of self-worth is to show, through our concern and service to others, that we have much of worth to contribute..As you fulfill your covenant responsibilities and participate in building the kingdom of God, blessings will flow into your life and you'll discover the deep and lasting joy of discipleship."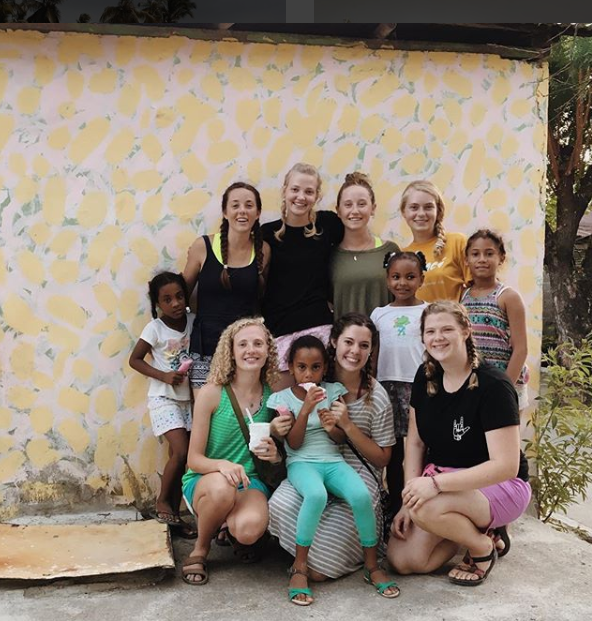 While we have you, you might want to know about ILP — International Language Programs sends college-aged volunteers abroad all over the world. Many of our volunteers are members of the Church of Jesus Christ of Latter-Day Saints, which means you're volunteering with people who share your same standards. You and your ILP group can participate in LDS church services and activities wherever you are serve around the world, making it feel a little more like home.

Click the button below to learn more about ILP and the opportunities you will have while volunteering!