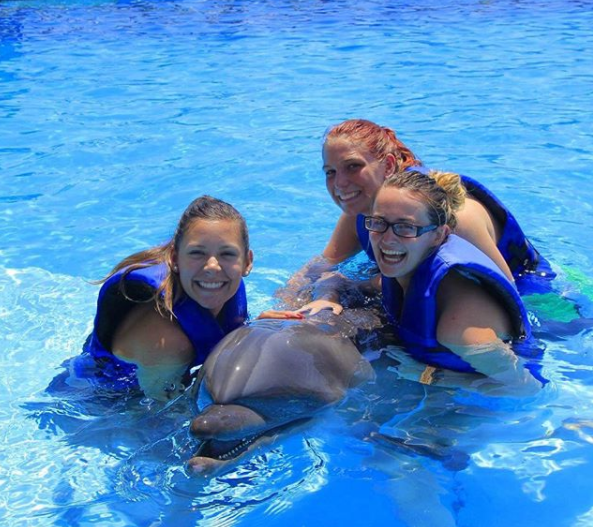 There are too many reasons to count when we think about why we love Mexico. Swimming with dolphins in Puerto Vallarta is one of em!
While volunteering with ILP in Mexico you'll have tons of opportunities to travel and see new things. One of the coolest places to vacation in is Puerto Vallarta.
Ready for your own semester in Mexico? Delicious tacos, friendly people, blue water, and warm weather await you! Click here to get your application started because volunteering abroad in Mexico is pretty perfect.
When you're visiting Puerto Vallarta make sure you add swimming with dolphins to your list! Here's all the info you'll need. It will be an unforgettable, awesome experience.
Where To Swim
There are several places you can swim with dolphins in Puerto Vallarta. They all are pretty similar as far as what you get to do with the dolphins and how long you get to be in the water with them. Just be aware that swimming with dolphins isn't the cheapest thing around, even in Mexico! As you're looking into different companies the prices are all pretty similar.
Here are a few of the top recommended places for you and your ILP group!
Vallarta Adventures
Vallarta Adventures offers a lot of different packages depending on what you are wanting to do and how much you are willing to pay. Pricing starts at $99 and goes up to $205.
The cheaper excursions will let you touch the dolphins and learn hand gestures to communicate with them, while the more expensive packages will let you actually spend time in the water with them as you swim with them, care for them, and feed them.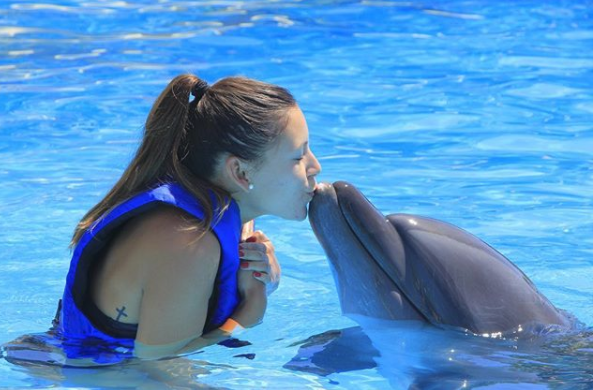 Wildlife Connection
Wildlife Connection offers something a little different then most other tour groups. They take you out into the open ocean where you get to see dolphins in the wild. You learn all about the dolphins, how they communicate, and how they survive in the wild. It's not 100% guaranteed that you get to swim with them, but depending on the pod of dolphins and how friendly they are you can usually get in the water and snorkel around with them! This tour is cheaper than a normal dolphin encounter and will be about $68.
Dolphin Discovery
Dolphin Discovery might just give you the best bang for your buck. They have a lot of different packages available for swimming with dolphins ranging in price from $89-$169 and the time you spend in the water with the dolphins is generally longer than other places, Most packages come with pictures they took while you were swimming and some even have full access to the water slides, zip lines, and other attractions available at the park.
Is It Worth It?
It can be a little pricey and may be hard to decide if it is worth it or not. In my own experience swimming with dolphins was amazing, and not something you can do every day! It may be a once in a lifetime experience for you, making it absolutely worth it.
If you're having a hard time making up your mind you could always volunteer with ILP again in Costa Rica and have another opportunity to do it in the future!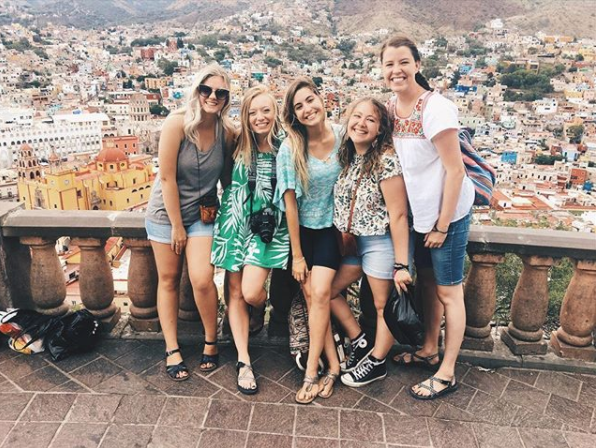 A semester abroad in Mexico will change your life! Not only will you get to vacation to some of the most gorgeous places around, but you will truly get to make a difference in the lives of the kids you teach.
Click the button below to learn more about colorful, sunny Mexico!