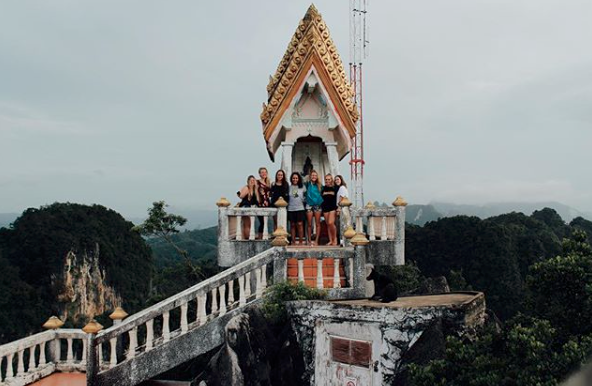 Make sure you have these phone numbers (and other contact info) in a safe place before your ILP semester … you might not need them, but if you do, you'll be glad to read this post.

So. You're just about to spend a semester volunteering in Europe (or Asia, or Central America or maybe even the Caribbean with ILP) which is crazy exciting! One of the best things about traveling the world is how many adventures (and unplanned adventures) just happen during a semester. In case you need someone to call during one of those "unplanned adventures" … we want to you call us.

---
Excited to travel and volunteer abroad?
Read all about how International Language Programs makes that happen.
---

One rad thing about this program is that we don't just put you on a plane and wave goodbye … we want to make sure you have someone to call in case something goes wrong like missing your flight to Russia at 3:00 in the morning. Your parents might not be able to help you out at that point, but we can! We really recommend screenshotting this info so you have it on your phone and writing it down so you have it on paper in case your battery dies in the middle of an airport.

Hopefully you won't need this information in an emergency, but if you do, you'll be so glad you have it:
The ILP Office
# 801.374.8854
Oh, and here's our email, just in case: office@ilp.org

We've got a great staff you can call who can help put you in touch with someone who can help you out or help you find an answer (like who your Head Teacher is and if their flight to China got delayed in Japan).

If you call and get an answering machine, no worries! Just listen to the message — we give the cell phone numbers our ILP directors who you can call with any questions or emergencies.
Info About Your Head Teacher
You might want to get in touch with your Head Teacher for some reason before you leave (or during your semester). Maybe you've heard from them already (some groups create their own Facebook Groups before departing to get to know everyone and share info and get excited to travel together!) You can see if your HT has shared their contact info with you by checkout out your ILP City Page. Here's how to get there:
Head to ilp.org and click the green "Log In" button on the right hand side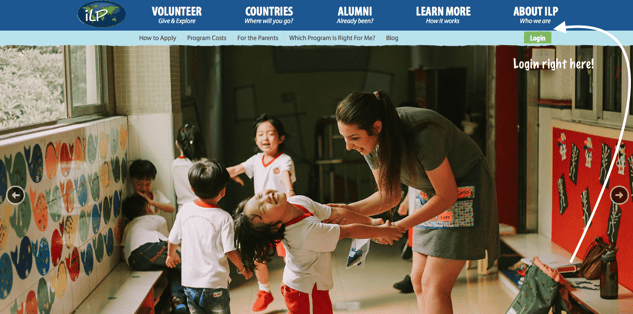 Sign in with your username and password


Then, hover of the "My Experience" tab on the right



Click "My City" on the drop down menu


Scroll down until you see the heading "People You Want To Get To Know"


You'll see a colored button with your semester and year on it.




Click that and check out the contact info for your Head Teacher and the names of who is in your ILP group. You'll get an email with all of that info delivered right to your inbox.
Your School Address
You might need this to tell a taxi driver or to use as the address when you're filling out immigration forms on the flight over to Ukraine, so it's a helpful thing to have.

You'll need to follow the same steps as above, but you'll find your city's address (if available) right above the "People You Want To Get To Know" heading, where you clicked on the button to see your group's contact info. Or, just click this link — You will need to have been accepted and assigned and have registered for a my.ilp.org account.

The ILP Office may be able to give you this info if it's not on your city page.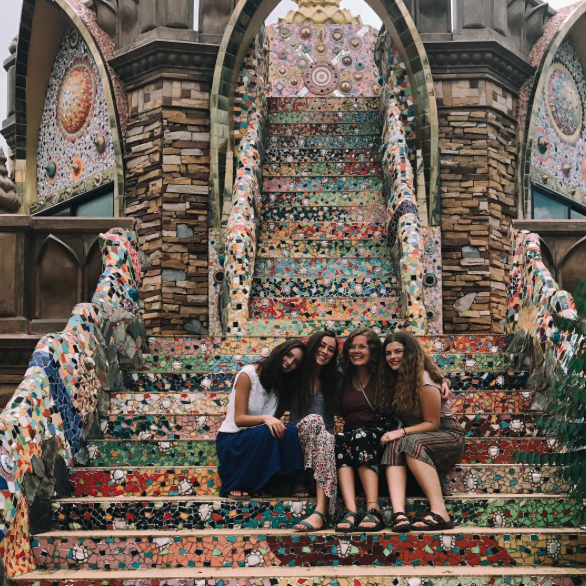 Did you get all of that?
Like we said before, we hope you won't need to call us when you're in a tight spot but now you know who to call when you need help!
We can also help you solve other issues that come up while you're trying to go spend a semester abroad — click that button to get in touch with an ILP rep who can answer your questions: