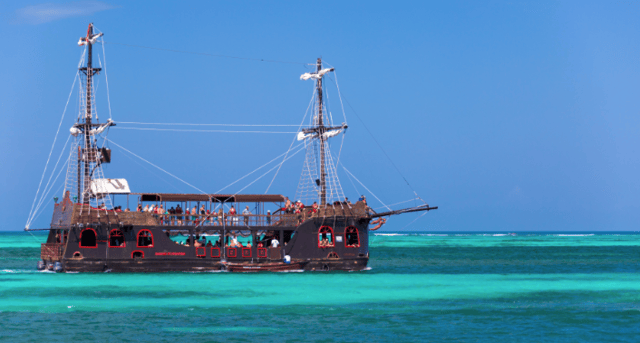 Ever wanted to get a glimpse into what it's like to be a pirate (um, of course you do). Lucky ILP volunteers in Mexico get the chance if they take a dreamy vacation to Puerto Vallarta.
Volunteering in Mexico is way better than just taking a two week trip there. Think about it — you'll be able to eat way more tacos, get a better glimpse into the culture and have time to explore as many as the rad vacation spots as you can.

Plus, it doesn't even have to be expensive. Get more info on how to pay for a semester abroad, right here.
Now that you're sold on a semester of hanging out with cutie kiddos (teaching English part-time) and taking a long weekend or vacation time to visit Puerto Vallarta here, you'll need to know all about the gorgeous beaches and lots of shopping ... and a Pirate Ship Cruise on the Marigalante!
Wait — A Pirate Ship Cruise?
Yep! Once you board this magnificent ship, you'll be transported back to pirate-times. Oh and besides giving you breakfast and lunch and teaching you old sea chants and dances you get to participate in, you also get to go on kayaks to a private beach where you can snorkel and drink as much soda as you want — We're pretty sure the soda part isn't very authentic, but come one, if Pirates had soda on board, it would definitely be in unlimited supply, don't you think?
You also get a free pirate show!
With your entrance price, you'll get food for the day, a show complete with swashbuckling action, snorkeling gear, kayaks and more on your day tour. You can also opt to take a night time cruise around the coast if you're too busy swimming with dolphins during the day.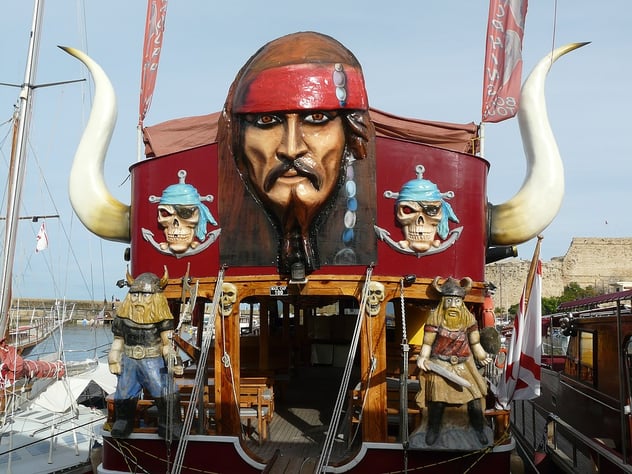 If you want a day filled with fun on an old-fashioned pirate boat with dancing, games, and old sea chants then make sure that Puerto Vallarta and the Marigalante Pirate Cruise is on your to-do list! Here is the link to the Marigalante Pirate Ship Cruise where you can book online and compare prices.
And to get more info about volunteering abroad in Mexico (um, sign me up for holding baby sea turtles), click that green button. Volunteers with International Language Programs get a rad life of living in Mexico, but also get time to hop over and lounge in favorite vacation spots like Puerto Vallarta — it's a dream you shouldn't overlook.