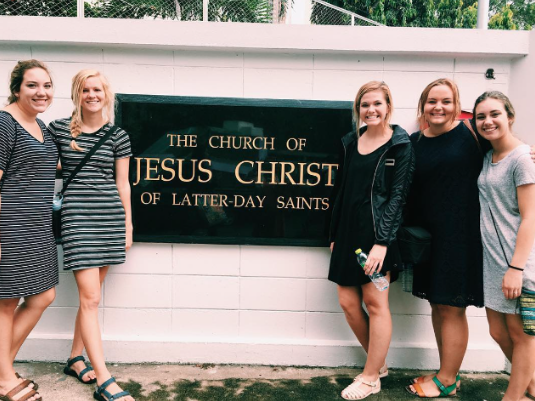 Read these books by LDS authors to strengthen your faith and get a spiritual boost!
Looking for ways to strengthen your faith, searching for a pick me up, or just need a good read? These books by LDS authors will do just that. These books are all great reads that you can learn a lot from.
You don't have to be LDS to volunteer with ILP but because of our values and code of conduct we have a lot of volunteers who are! Click here to learn more about the code of conduct and how ILP keeps you safe during your semester abroad.
Here's a quick rundown of these books. You can buy all of them online or in store at Deseret Book. So, get reading!
Inspiring Books By LDS Authors
More Than The Tattooed Mormon: Al Carraway
A Prophet's Voice: Thomas S. Monson
Even This: Emily Belle Freeman
Be Happy: Hank Smith
At The Pulpit: Kate Holbrook and Jennifer Reeder
Embracing The Broken: Tiffany Webster
More Than The Tattooed Mormon
Al Fox Carraway is a quirky, fun woman who is a convert to the Church of Jesus Christ of Latter-Day Saints. In this book she shares her conversion story and lessons she learned from the process. This funny book is full of her stories and experiences. It teaches you a lot about how to treat others and how God knows us individually. An easy, light read.
A Prophet's Voice
Sweet President Monson's book is a compilation of over 55 messages he has shared during is 50+ years an apostle. They are sweet, uplifting and a great study resource. You will learn of how to strengthen your love for the Savior, how to serve others, how to strengthen your own testimony, how to receive personal revelation, and much, much more.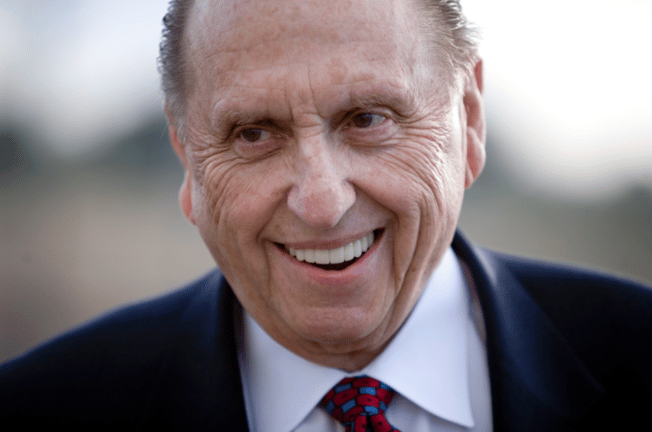 Even This
Emily Freeman is an outstanding woman who radiates strength. Even This shares some incredible experiences which she has had in life and made her really question if God was there. Her writing will help you gain faith and trust in our Heavenly Father no matter what life may bring your way.
Be Happy
Hank Smith is a well-known LDS speaker and professor at BYU; his humor and knowledge excite all who listen to him. This book is a short but awesome read if you need a little help finding happiness in your life. Smith points out the simple truth that it can be extremely hard to find happiness at certain points in life, but it is possible. His goal is to help you find joy in life and like yourself better no matter what you are going through.
At The Pulpit
Hello, strong women! At The Pulpit has 54 discourses by Latter-Day Saint women that will seriously inspire you. Hearing their words and stories will help you feel a tight knit kinship with other LDS women and really help you learn to love these women. Their strength and courage has influenced the Church of Jesus Christ of Latter-Day Saints so strongly and it is amazing to read more about them.
Embracing The Broken
This book is especially applicable to us today as we are bombarded on social media with the need to feel "perfect". Tiffany talks about the real need to be "perfected in the Savior" and how we can do that with His help saying no to the temptations of "perfection" on the way.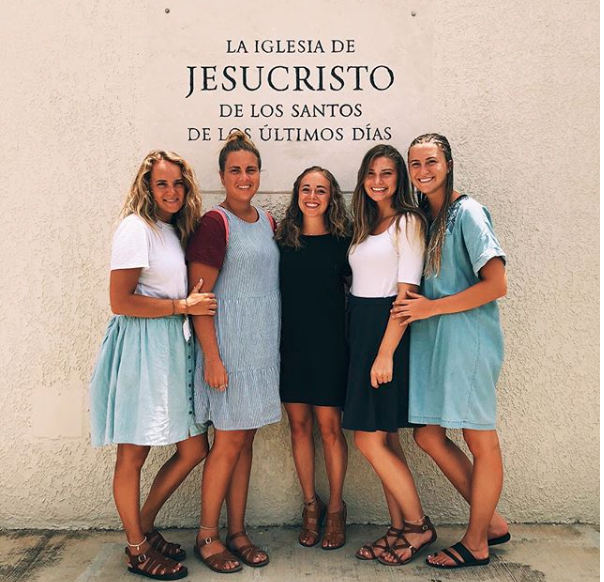 Out of All The Things To Do In Your Twenties, traveling + spending my time with some inspiring books has made the most enormous impact on my life (though I do recommend several other tips in that guidebook).
Luckily, I was able to do some traveling and hang out with a handful of volunteers who shared my faith — You can meet other LDS volunteers in your ILP group as you serve abroad in Lithuania, spend a semester volunteering in Ukraine or in any of ILP's humanitarian programs or exchange programs. Learn more about our countries here.
Click the button below to have an ILP representative get a hold of you and talk to you more about what a semester volunteering is like: