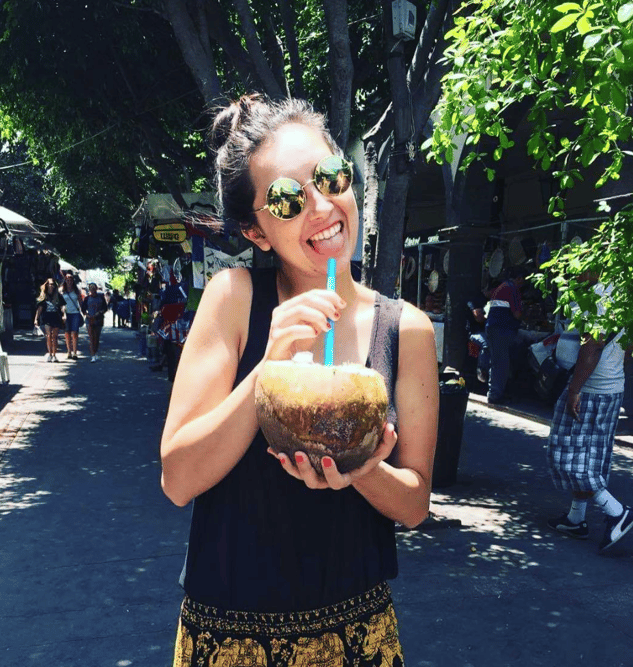 Any city that was "built for relaxing" is somewhere you just can't pass up. Calling all ILP Mexico volunteers — we have another favorite vacation spot to add to your list.

For a country that's so close to the US, Mexico couldn't be more different than America. Take the freakishly photogenic city of San Miguel De Allende. Not to pick favorites, but it's a total favorite. You won't find cobbled alleyways and a European-look at home, but you'll find them in Mexico. Apparently, you can just go here instead of Europe to feel like you're in Spain. Shocker, right?

Ready to hop on a plane and live in Mexico already? Come spend a semester living abroad, teaching English, and vacationing to cities like this with ILP! We've made it really easy — apply right here.
Tons of people from America, Canada and Europe vacation here and decide to stay, till forever, and we really can't blame them. And the whole city is 90% walkable, meaning no need to fuss about bus schedules or taxis. Still need a little more convincing? You asked for it. Pretty sure you'll want to visit San Miguel De Allende after reading all about it:
Hot Air Balloon Rides at Sunrise
Pink Cathedrals
Dreamy Streets and Alleyways
A Cacti Garden + Creepy Toy Museum
Coolio Thermal Pools Just Outta Town
Hot Air Balloon Rides at Sunrise
As if this vacation spot couldn't be cooler, San Miguel is known for hot air ballon rides over the city. One ILP Head Teacher said it was pricey but was also "one of the most most beautiful things I have ever seen. 5/5 would do again". You may want to check out a few ways to fundraise or save money so you can make this happen!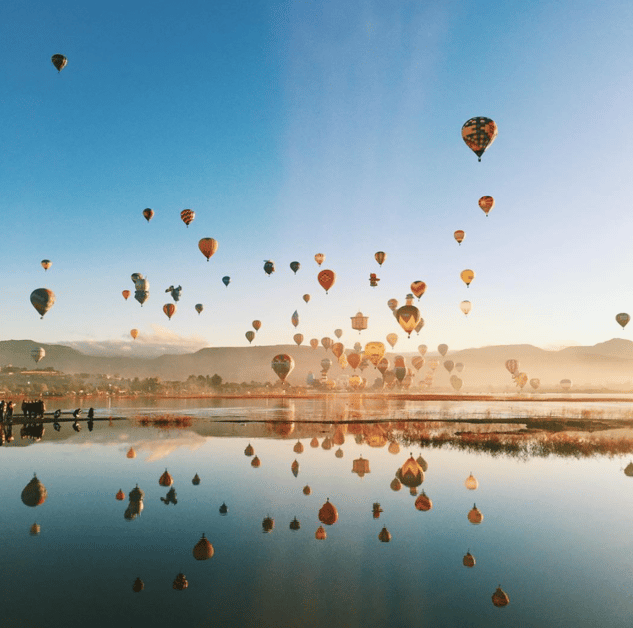 Pink Cathedrals
Pink. Cathedrals. Need I say more? You'll want to take about 2,301 pictures of the Parroquia de San Miguel Arcangel, because it's that pretty … and looks different in the morning, afternoon and evening so you may want to visit it more than once to get the best lighting.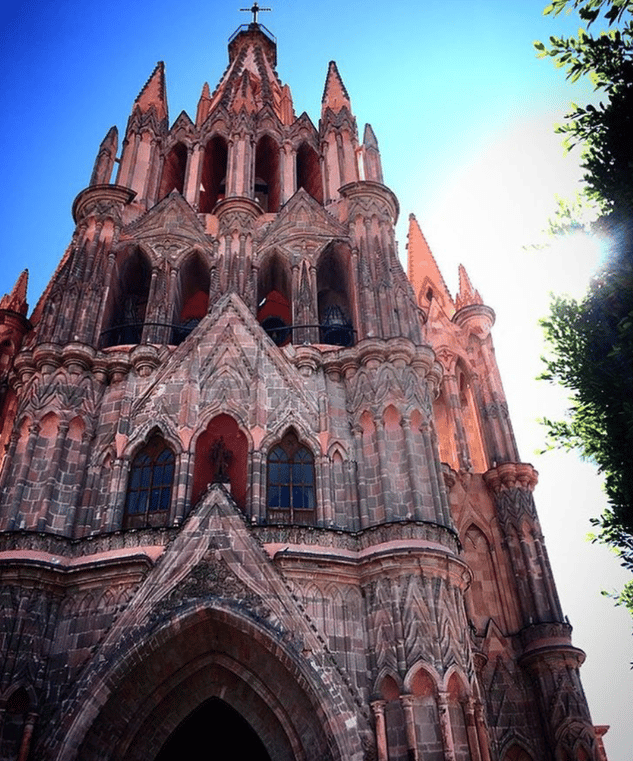 Dreamy Streets and Alleyways
Don't get me wrong, there is lots to see here, but one of the best things to do in Mexico (and this city) is just to walk around the lovely streets around sunset (with some aqua fresca or some tacos in hand, right?). On and don't forget your camera because these sunset walks are pretttttttty.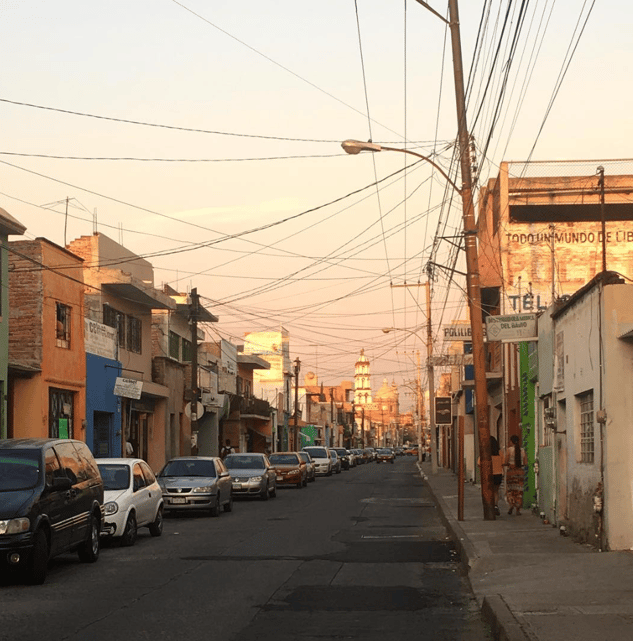 A Cacti Garden + Creepy Toy Museum
Nothing can beat a cacti garden, except maybe a creepy toy museum. Head to the El Charco del Ingenio to get pictures with some cutie (and some huge) cacti and a pretty impressive view of the city! But for the toy museum, you'll need to go to La Esquina Mexican Toy Museum. Volunteers also mention meandering around the lovely little library. Again, just wandering means you'll get to see the most of the very Spanish influenced city.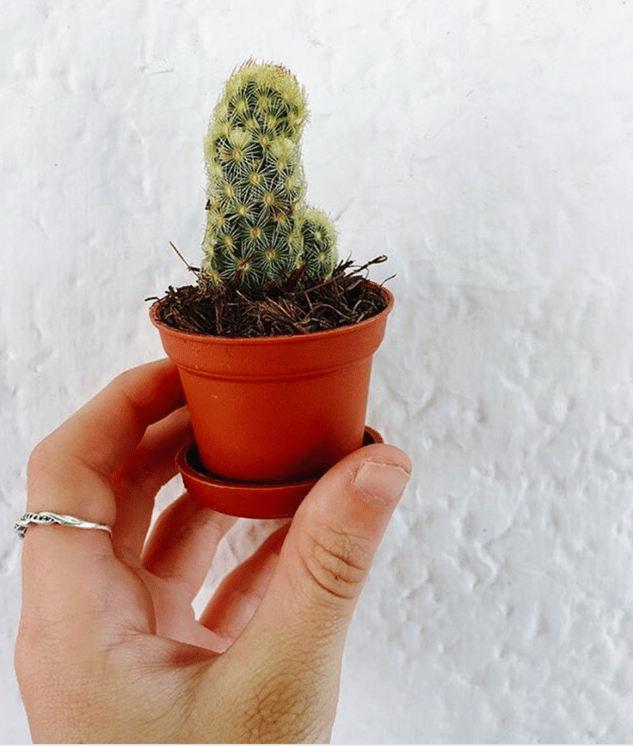 Coolio Thermal Pools Just Outta Town
Take a taxi ride to the La Gruta Spa and soak up in the warm thermal pools. You'll be able to spend a few hours on the pretty grounds and the pools — one pool has warm water in a tunnel that leads you into a cave. Rad, right? Pack up a towel and bathing suit and share a locker with your ILP group (to stash your other valuables in). There's also a restaurant where you can grab snacks and lunch but it's a tiny bit pricey (but yummy). We suggest going early because this is a local favorite and can get crowded.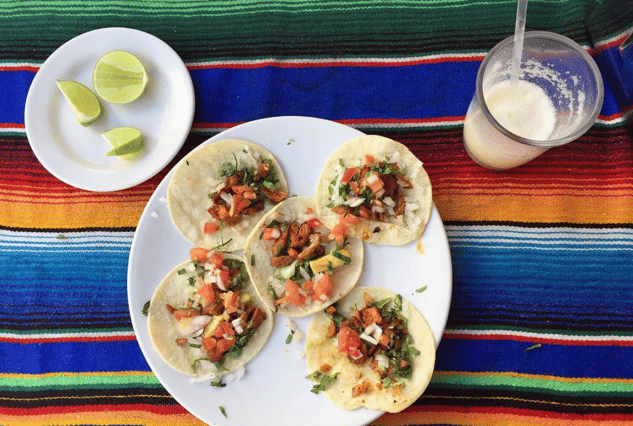 Want to be a BYU volunteer in Mexico? Or maybe get SUU internship credit while traveling Mexico? ILP loves to help our students travel the world and get school credit if they can! We have a blog post about getting school credit while teaching with ILP right here and more student hacks (like saving money and ways to eat for cheap) on our blog to help you out.

Looking for more info on going to Mexico? Look no further (Caution: pictures of cute kids ahead)