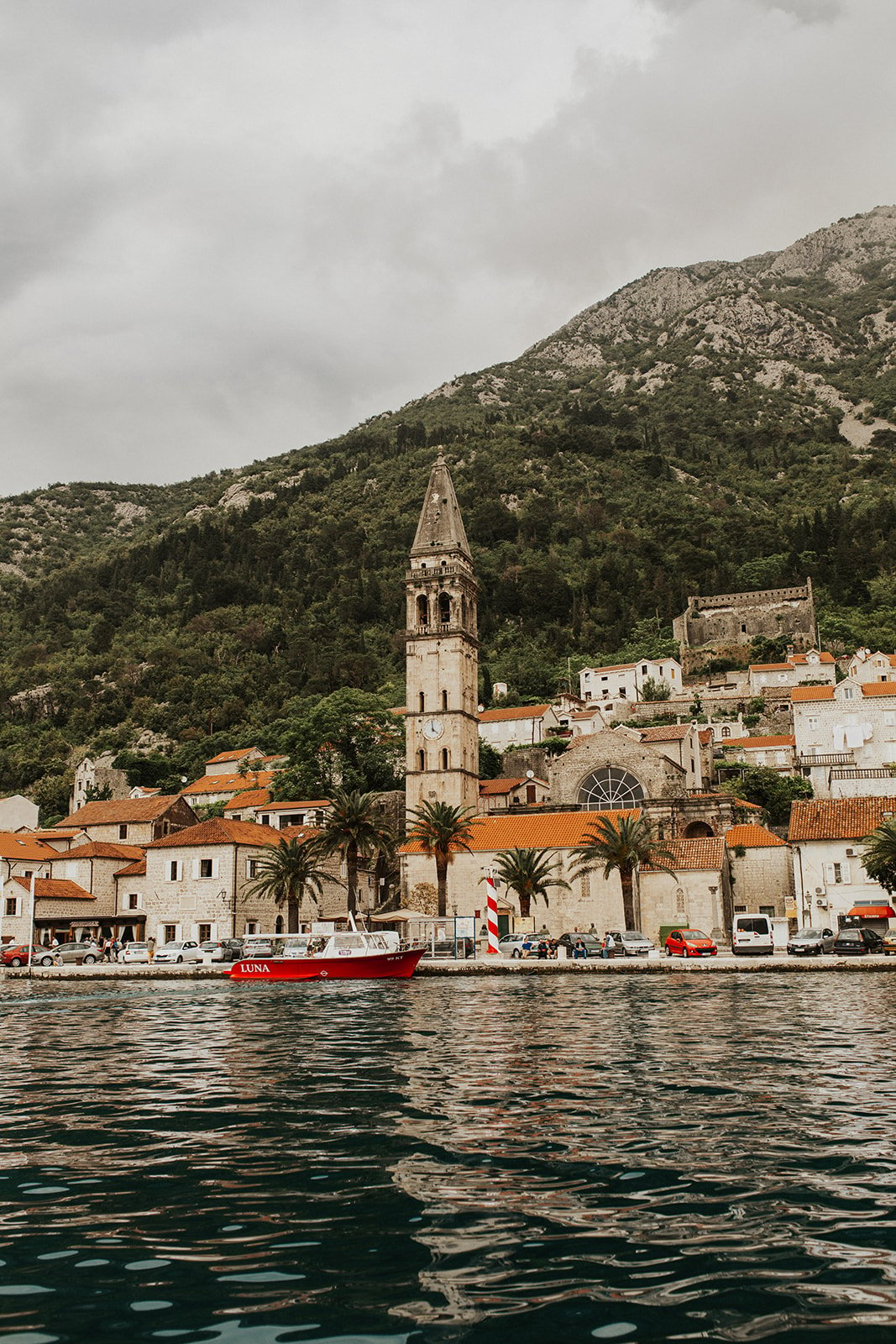 Miles of beaches, red-tile rooftops, thick forests hiding waterfalls, and more.
We don't know why everyone isn't talking about Montenegro. You're living right across the bay from Italy. You have some of Europe's prettiest Old Towns, lakes, and hikes in your own backyard. And a one-two hour flight gets you vacationing in everyone's favorite places in Europe.
Montenegro has the views, the history, the picture-perfect beaches, and the travel access you're looking for.
---
See this place in person
Apply To Volunteer In Montenegro
---
ILP volunteers are living in what may be Europe's prettiest and most diverse country when it comes to things to do. It's slowly becoming the 'it' spot in Europe, and we couldn't be happier that you can have the chance to call this place home for a few months.
But before you go, you should probably know a few things about your newest European obsession:
First, Where Is It?
A Few Introductions
What We're Obsessed With In This Country
Our Favorite Places In Montenegro
First, Where Is It?
Know where Italy is? Just look east right across the bay, and boom, you're there. You know Greece? Head north from Greece to get there. Seen pics of one of our all-time favorite European cities Dubrovnik? Yep, it's just south of Croatia.
What does that mean for you? Montenegro's coastline means over 100 beaches for you to explore, and heading inland means finding quaint mountain villages for unbeatable hiking with pine-studded views.
Imagine yourself soaking up the sun on umbrella-lined beaches, or spending a weekend rafting down the turquoise blue Tara river. Or if you'd rather, strolling down stone-wall Old Towns dripping with flowers and ivy. Basically, it's all a dream.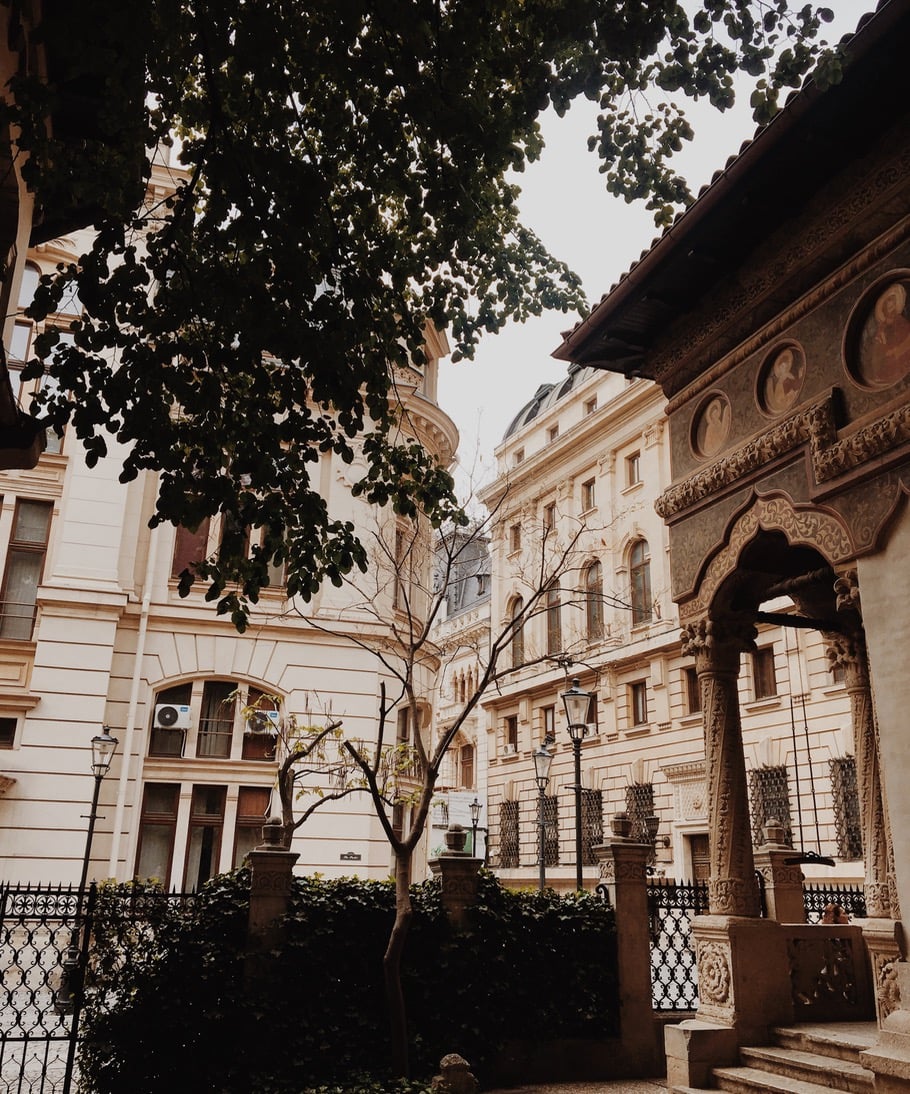 A Few Introductions
Pick Up The Language And Eat All The Foods
ILP volunteers do not need to know the local language (as long as you speak English you're set to volunteer with us) but it's always good to know a few phrases! While Montenegrin is the main language, this country is also a melting pot so you'll also hear Serbian, Croatian, Bosnian, Albanian, and even Russian. ILP volunteers will have the chance to learn some Russian with basic language classes that are offered through our program during your semester!

When it comes to food, just take all of our favorites from Turkey (like flaky sweet baklava), our comfort foods from Romania (hello, yummy soups and stews), add in some Eastern European favorites like creamy yogurts, fresh donuts, thin crepes, and thick jams, and add a heavy dose of Italian influence. You'll find piles of fresh seafood around the coast, and desserts drizzled with honey and topped with figs and other Mediterranean fruits. Yum, yum, yum.
What's The Weather Like?
It really depends on where you are in the country. In general, you can find beach-worthy weather for half of the year, and a pretty mild winter if you're staying near the coast. We are talking 40's - 80's year round for where volunteers will be living.

But head further inland, and temperatures drop, letting you hike to some stunning lakes and views in cooler weather even in the hot summer. And in the winter? Those picturesque mountains get enough snow to turn into a ski resort.
All About Montenegro's Melting Pot
Europe is all about the history and Montenegro has quite the story to tell, but here it is in a nutshell. It's been around since the Middle Ages, where you can visit crumbling ruins and restored monasteries in a few of the cities we think you'll be visiting on the weekends.
The country was later overtaken by the Venetians, leading to a strong Italian influence (like pretty stone courtyards and gorgeous architecture), but then the Ottoman empire comes into the picture. You can still see a heavy Turkish influence in some spots, with colorful rugs, towering mosques, and spiced dishes in the country's capital … In love yet?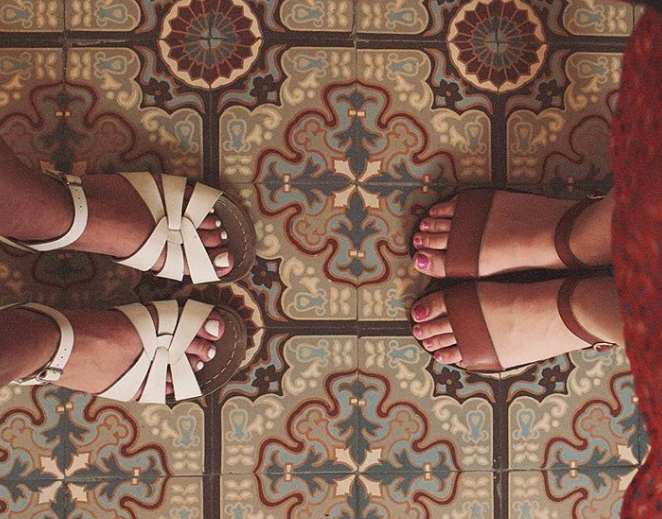 What We're Obsessed With In This Country
ILP volunteers get vacation time to see other countries in Europe, but you could honestly spend all of your time adventuring in Montenegro if you wanted to. There is that much to do and it's tough to pick what makes the top of the list, but here are a few things to start getting excited about.
First of all ... this beautifully curated video pretty much sums up why we love Montenegro so much, so give it a quick watch.
The Coastline
One of the biggest pulls to Montenegro is the beach, and honestly? We're totally in love. You'll have over 100 to explore so even if you spent every weekend on the coast, you wouldn't see them all.
You'll find pebbly beaches with the clearest water, and mile-long stretches of sandy shores that stretch into the Adriatic. Rent an umbrella for a day for just a few dollars and hang out on the beach with views like this around you. We can't wait for you explore the coastlines in places like Kotor, Budva, and Herceg Novi just to name a few.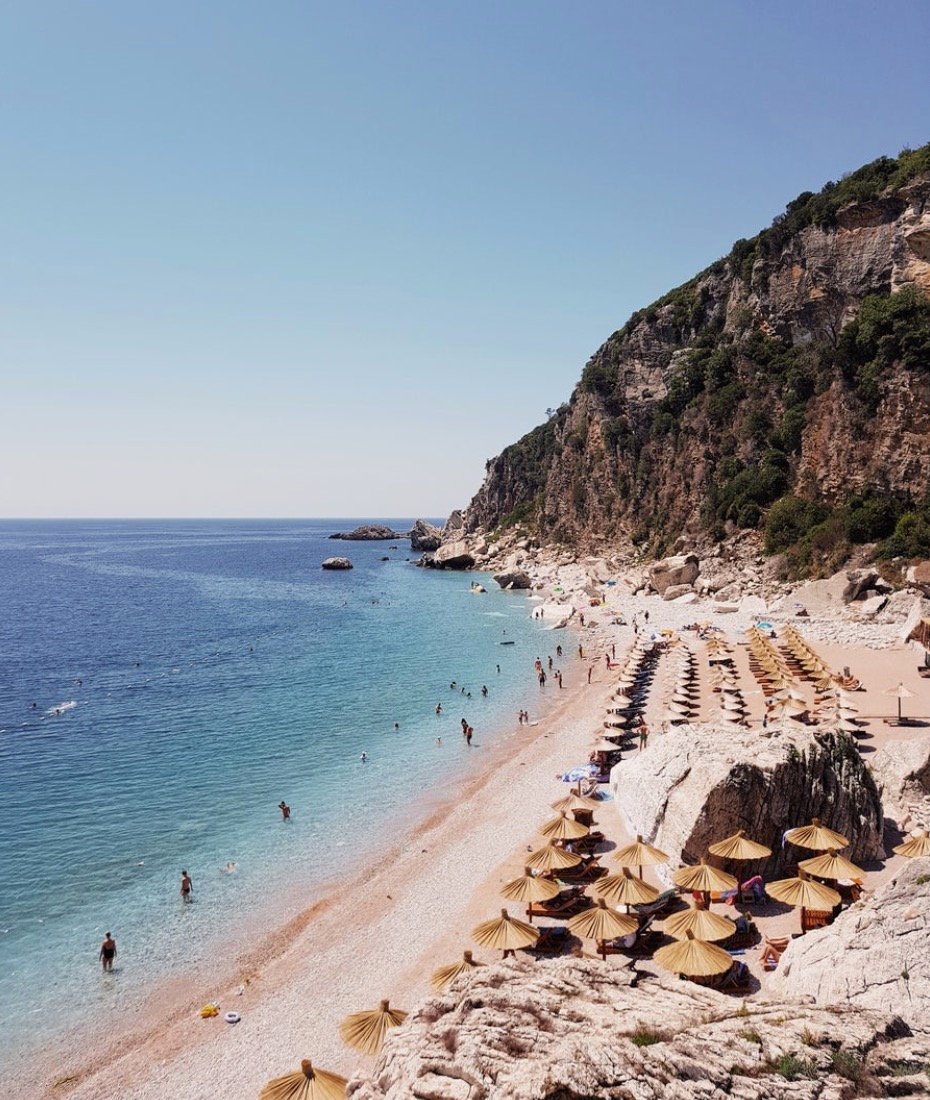 The Tiny Cities
So much of Europe's charm is walking around to admired stoney courtyards, picturesque balconies dripping with ivy, charming pastel streets lined with cafes, and admiring the view. And in Montenegro, you'll see all of that.
There are countless towns nestled in the green mountains or along the glittering coastline, complete with an ancient city centers and picturesque red-tile roofs. Or, hang out in the country's capital and feel like you took a trip to Turkey thanks to the lavish rugs found in the city's Old Town which has a very prevalent Turkish influence.
Get ready to fill your camera roll with some of the prettiest parts of Europe and have all your friends asking "Where is that??" We think that the cities, and the beaches, and the hiking you can have in this country are pretty unbeatable.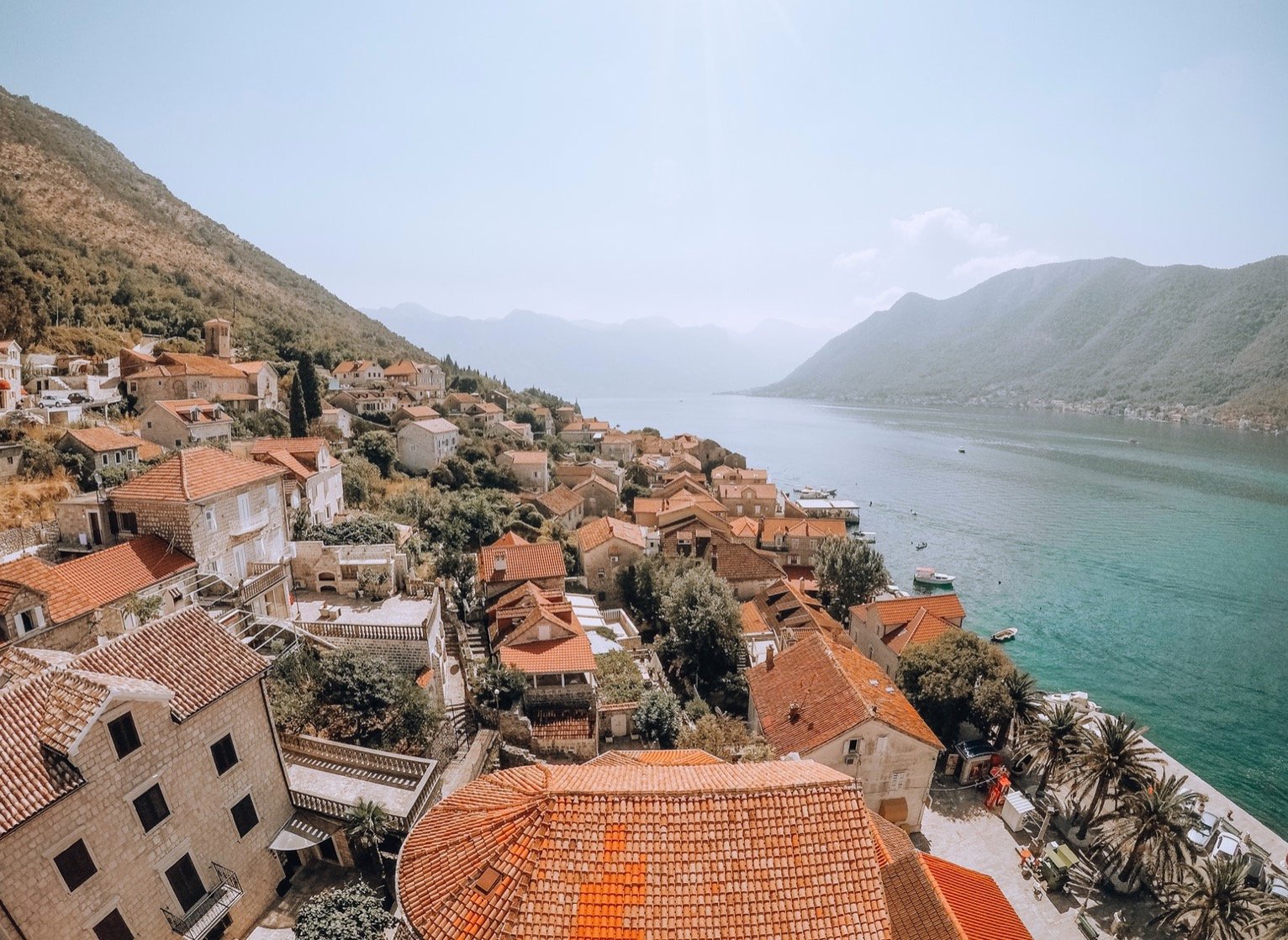 Hiking Like This
As if the cities with their postcard Old Towns and the beachy views we love weren't enough, Montenegro is also home to some of the most spectacular hiking in Europe. The Durmitor National Park is home to 17 glacial lakes and rafting on the Tara River which happens to be colored the most amazing shade of blue-green, and we're just getting started.

Montenegro is home to five national parks and each has hiking trails to tumbling waterfalls, lakeside shores, pine forests aplenty and more. All of this is just a short (and cheap) bus ride from where you will be living.
See what other adventures you can have in Montenegro (pst: it's one of the THE best spots for rafting and ziplining).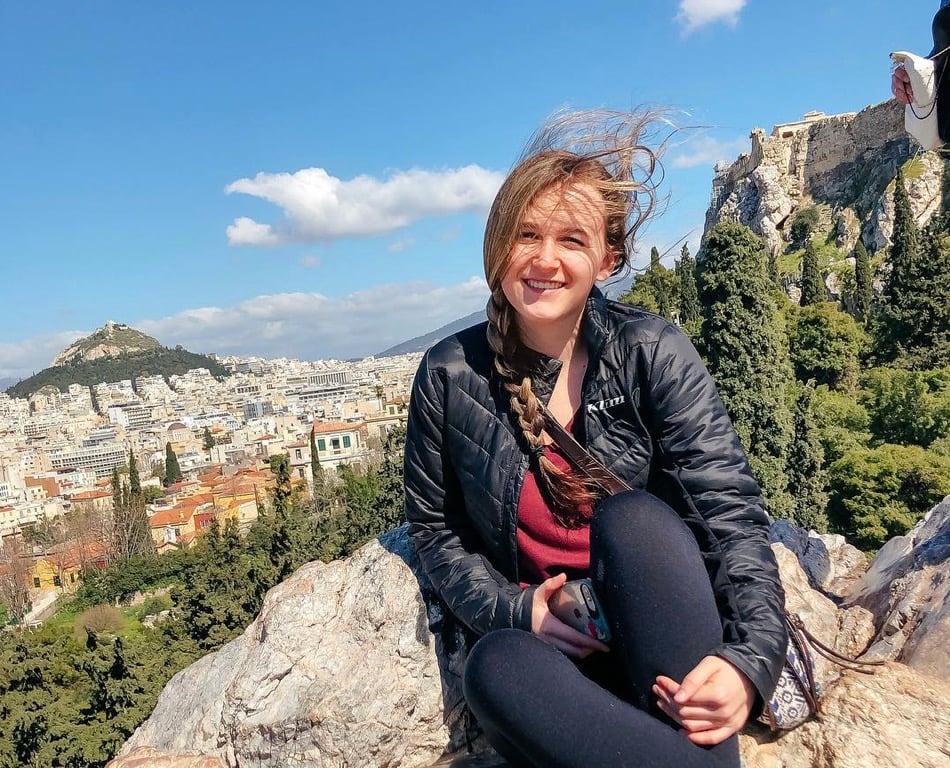 More Adventures + Info
Something else we love about Montenegro is how you'll be spending your vacation time. Now, with so many beaches (peep that picture below from Budva!), pretty cities, and hikes to see for yourself, you should probably spend weekends and some vacay time in the country you call home … but we know you'll also want to see Europe!
You're living right across from Italy, and a short bus ride to Croatia and a short flight from a dozen of your favorite European cities. To give you an idea of what some of your vacation plans could look like, check out these vacation spots that are just 3 hours (or less!) from Montenegro.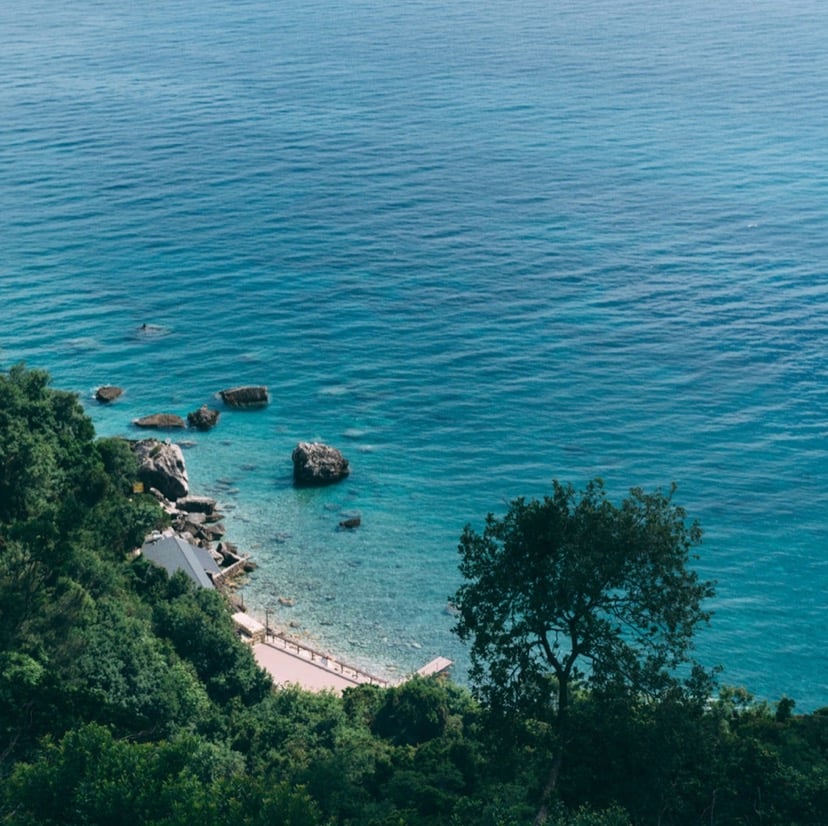 Ready to be captivated by Montenegro?
Some countries need more than a two week vacation, and we think Montenegro is one of those spots you just need to experience for an entire semester. Come volunteer in Montenegro with ILP!