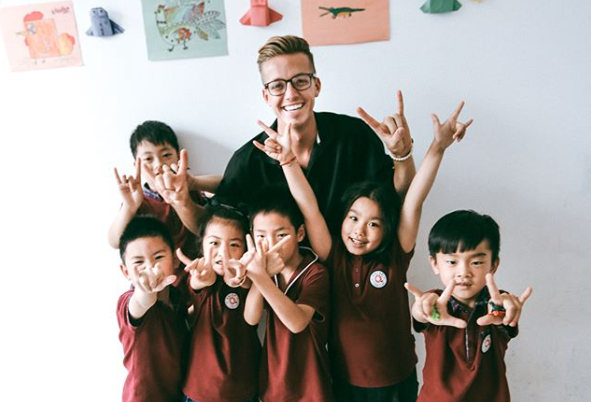 One of the best things about volunteering abroad with ILP is getting to work with the kids — they are soooo cute but some teaching days are hard. When that happens, use some of these ILP tips to help you out:

Congrats on being an ILP teacher or head teacher! Now, before you leave to go start living in China for a semester or head to teach English in Europe, you need to learn some classroom management. Classroom management is important because it will determine how your classes go every day. The more structure you implement in your classes, the better they will be.

We want to help your semester be awesome — that's why we put together this list and wrote this free ebook about how ILP keeps an eye out for its volunteers.

Let me tell you, ILP kids are some of the cutest in the world, but they are still kids. Take it from me, you will have a lot of really good days but you'll also have a few, not-so-great days. Don't let the bad days of teaching get you down. Test out these tips and see what helps you:
Have an organized lesson
Have a set routine
Have a call to attention
Have a discipline system
Be personable
Have an organized lesson
The better prepared you are for your lesson, the better you will be able to handle the little twist and turns that come along with teaching kids. Have a fun, creative lesson that the kids will enjoy and you will have far fewer problems.
Pst — you can get lesson ideas right here for teaching Drama, and teaching Shop, just to help you out.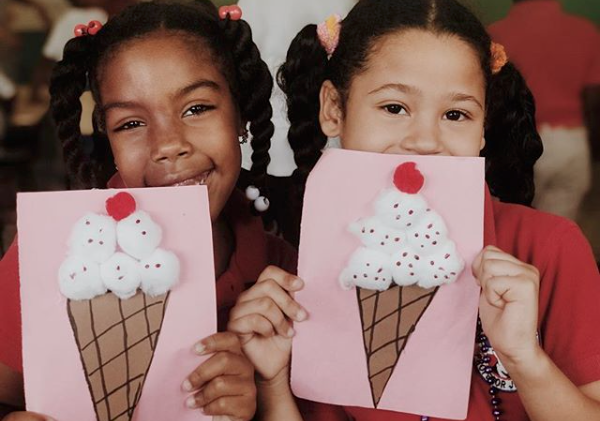 Have a set routine
Kids thrive off of routine. They may act like the hate it at times, but in the end, they will be more successful. Giving a child structure helps them relax. They know what is coming next and they will be less distracted. In your routine, have a set bathroom break, water break, stretching break, etc. That way they will know when they will be able to get their wiggles out.
Have a call to attention
Kids are kids and will get distracted by their friends or something else that's happening around 'em. When that happens, refocus with a call to attention.
Whether it be clapping to a beat and the kids repeating the pattern or using a "quiet coyote" hand signal (pictured below), it needs to be something that will get the kids' attention and pull their focus back onto you.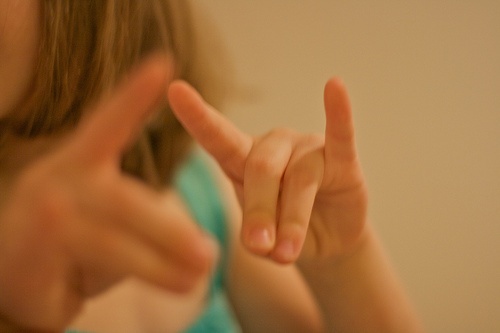 Have a discipline system
When you get to your country, you and your ILP group will help choose a discipline system (or us the one that the school has in place). It may be a time-out chair, a color chart, strikes or having their name written on the board. Just make sure you enforce the rules and consequences from the very beginning.
Be personable
While being the strict teacher can be good at times, you also need to have a softer side of you that helps the children feel like they can come to you with problems. Be the strict teacher when necessary, but make sure they know they can come to you at any time.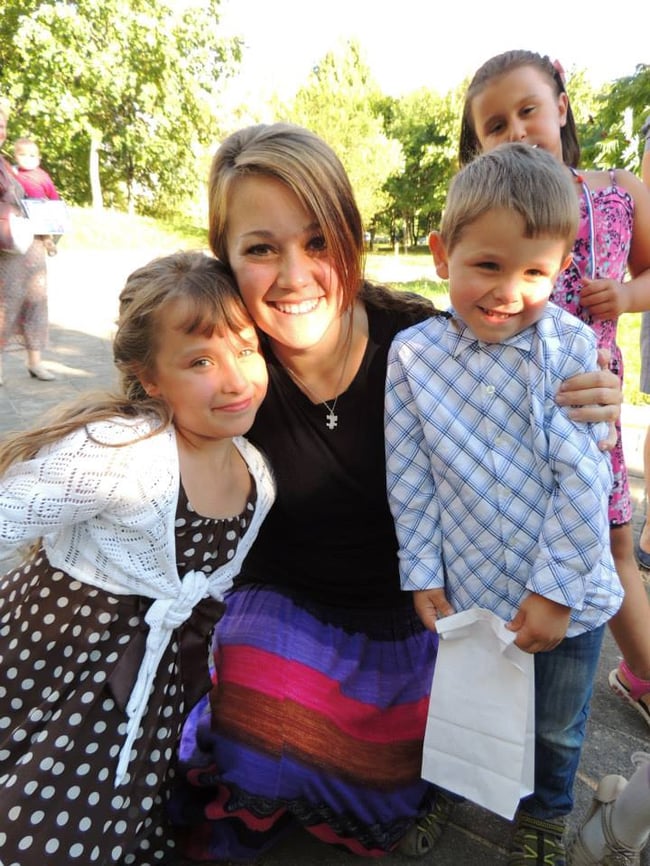 You're totally set for teaching English, right? If you still have a couple of questions, don't worry. We can help you with that once you arrive in-country (or you can text an ILP representative now):