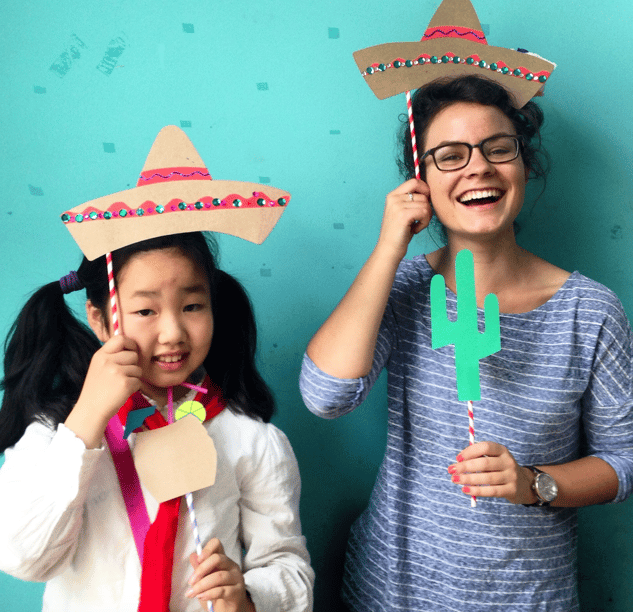 Depending on your ILP school, you may not even have an end of year performance … but if you do here are a few ideas.
O day, your ILP semester will be over. You'll need to say goodbye to those cutie kids and pack up all of your souvenirs into your suitcases and fly home. So sad, right? But the end of the semester isn't all bad, I promise.
Your school may want the teachers (that's you!) to help your students put on an end of year/semester performance. Or your school may not have one. The school might have a preference on what you do, or they may just leave it up for your group to decide. It just depends.

Pst: Need help deciding whether or not to live abroad? Let us help out! We have a free guide that talks alllll about obstacles and how to overcome them so you can get out and start adventuring.
So, if your school lets you know you need to do an ending performance, here are some ideas —
First, Pick A Theme
The options here are endless. Cowboys and Indians, the 4 seasons, fairy tales, the carnival or circus, the zoo, the mini Olympics, Pirates, anything Dr. Seuss, holidays (Christmas, Easter, Halloween, etc).
You can also riff off a Disney movie. Loads of Disney movies already have songs built into the story line and theme. You'd need to condense the movie, but you can go in a lot of different directions here. Maybe try out 101 Dalmatians, Mulan, Frozen, High School Musical, Beauty & The Beast, the Little Mermaid, or the Lion King.
While I was living in China, we had our younger kids do a performance with the theme Under The Sea. Each class put on a little skit and sang a song to create a whole "play". My class dressed as sailors and sang "Yellow Submarine" by the Beatles and another class dressed as fish and sang "Under the Sea" from the Little Mermaid. It was precious.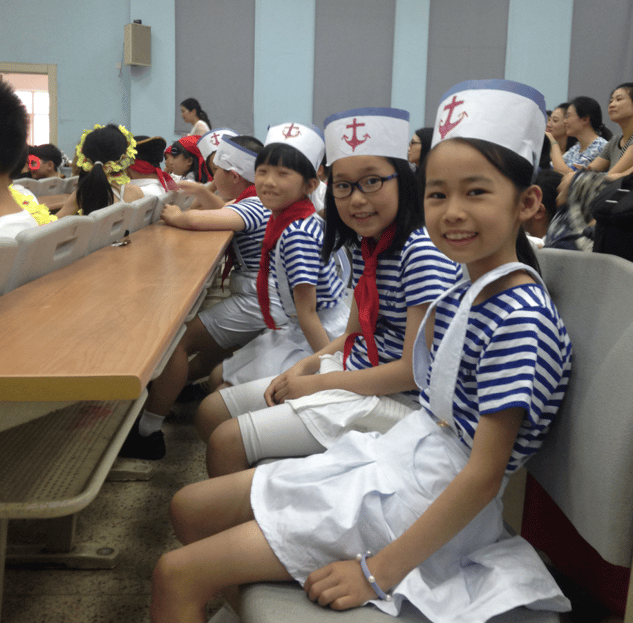 Then Use These Tips:
Let your kids speak English!
This is huge. This is why there is an end of year performance in the first place, right? Parents are coming to hear how much their child has improved over the semester. Try to make sure each child get equal "stage time" so they can show off their English skills. You might have some kids even say a line. We recommend keeping it really basic and practicing again and again. Even the best English speaking kids may get stage fright and forget their lines, so keep it super simple.
The kids love to sing especially if there's a simple little dance for the kids to perform. It also makes the whole performance better because singing is way more fun than just talking.
As cute as it would be for your kids to perform all of the Sound Of Music, you'll need to condense it pretty heavily. You could find a condensed kid's script to use online, or you could work together as a group and write a simple outline of the plot.
For the older kids, they can handle more "lines" so maybe doing a condensed Disney movie would be a good idea…not so much with the little cuties. The younger kids seem to learn better with music, so having a theme, and writing a few lines and then adding a song is a great approach.
Use your ILP lessons to help you out
You might be able to have your students help make their costumes in their ILP Arts & Crafts. If you're doing a Superhero them, have each student make their mask or emblem. Get creative and try to hit two birds with one stone.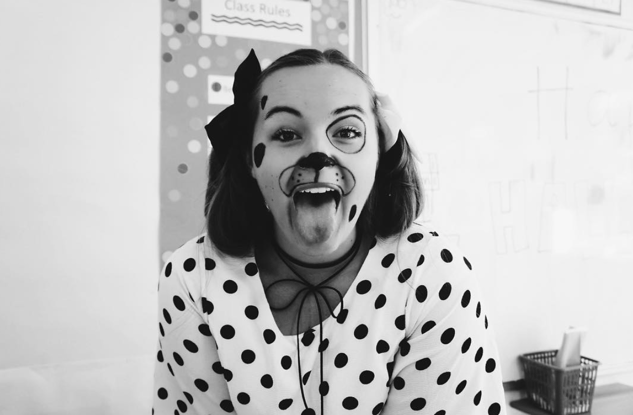 Past volunteers know the end of semester performance can be a lot of work but it is so rewarding…and hopefully these ideas can help make the brainstorming part a bit easier! If you need a little more info on what your semester with ILP will be like, checkout the link below: