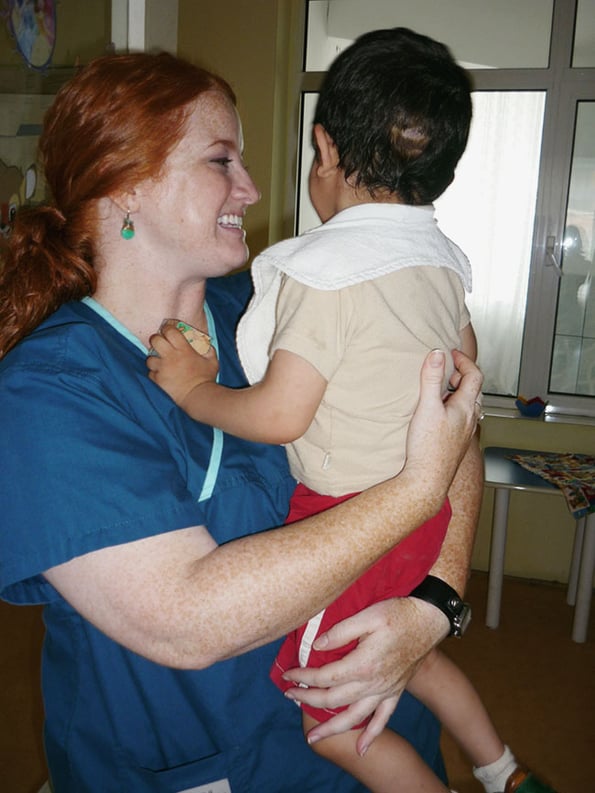 There are many people around the world that volunteer in orphanages. You see the volunteers and hear how the children changed their life, but you often don't realize what a big impact the volunteers have on the children.
If you haven't heard of our new ILP orphanage program, let me give you a quick background on it. The orphanage our volunteers work in has children ranging in age from infants to teens. A lot of the children have disabilities that confine them to wheelchairs and beds and they do not get a lot of attention or affection from others. Our volunteers interact, play and teach these children basic everyday skills they otherwise could not learn.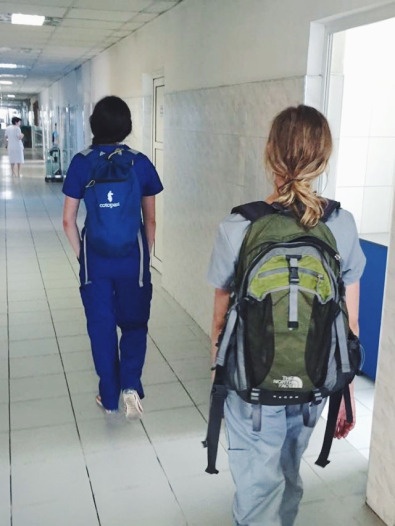 Emma was one of our awesome ILP Romania volunteers from our Summer 2015 semester. She kept an amazing blog while she was there, but one blog stood out. She wrote about how each of the children in her assigned room reacted when she (and the other volunteers) would play, interact and take care of them. Through this blog you can see the true impact the volunteers have on these children's lives. Here are a couple of examples she wrote about:
"Lucas is the cutest little redhead freckle-faced boy! (a very rare site in Romania). He is another who sits in a wheelchair and is one of the most mobile—by mobile, I mean he can use one arm to pick up blocks and stack them on top of each other. None of the other kids can control their bodies enough to do even that. It doesn't sound like much, but it makes me so proud! I could sit there stacking blocks with him all day. He too smiles a lot, most of them do because they are just overjoyed to be getting any sort of affection! Lucas is also known for being really jealous…when I am with any of the other kids he yells until I come back to him haha. My favorite is when he slowly but surely lifts his hand up to my face. It takes so much effort just to lift his little arm!"
"Vlad brightens up my world every time I walk into that room! He is one of the few who can sit in a wheelchair, but has to be leaned back into an almost horizontal position. He also has vision impairment, but knows when I am near him and he yells and squeals sooo loud with a huge smile on his face! I love love love it. The only time he quiets down is when I sing softly to him and stroke his hair. Otherwise you can bet he is squealing his head off and making everyone in the room smile too!"
"Then there's Addy who is always laying on a little bed in the main room. She has a vision impairment and is very flinchy and blinks a ton when you approach her, but loves to have her hair stroked, to be tickled, and to be sung to. The nurse sang some Romanian song to her and I've never seen Addy so happy! She also has one of those joyous laughs that just brightens your day."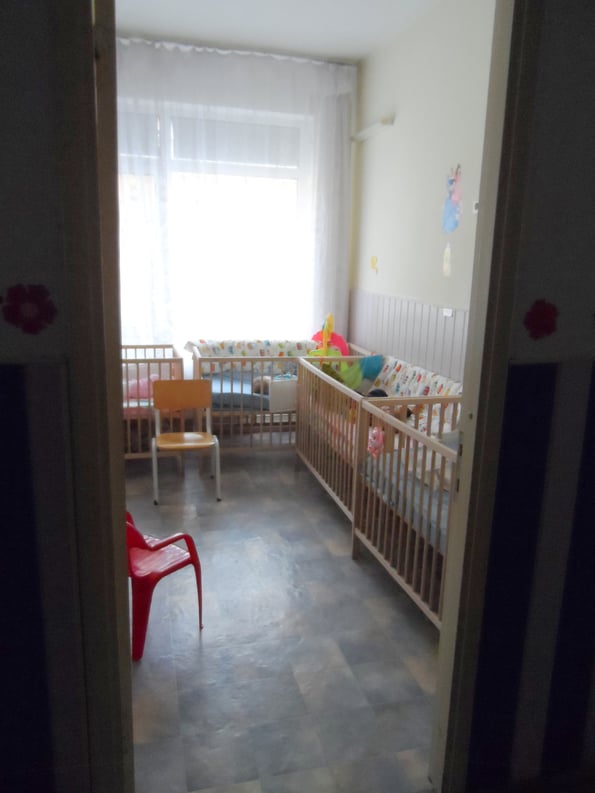 Just from those few examples, you can see how big of a difference the volunteers were making in these children's lives.
*The names of the children have been changed and no pictures of the children's faces were shown per request of the orphanage for privacy. *
---
If you want to learn how you can volunteer in our Romanian orphanage and work with children like Lucas, Vlad and Addy, click below: