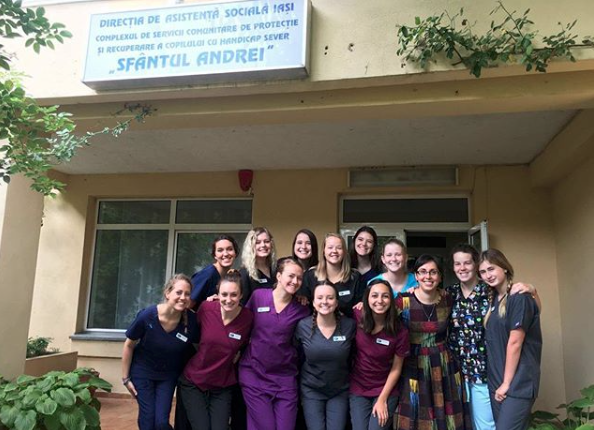 Being able to volunteer in an orphanage abroad is a dream come true for many. Most volunteers know that they will be making a difference in the children's lives but often what volunteers may not realize is how much the kids will affect their own lives and teach them many lessons in return.
We have a lot more about volunteering in an orphanage you might be interested in.
Ever since we started the ILP orphanage program in Romania, we've heard so many incredible stories about the difference the children from the orphanage are making in the lives of our volunteers. Here are some highlights from the Spring 2016 group —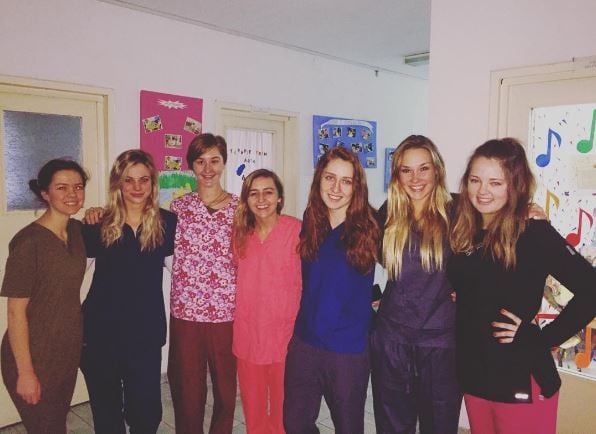 At the beginning of the semester, the volunteers spend the first couple of days getting accustomed to the orphanage and get a tour of each room. There are rooms with little babies, rooms with toddlers and rooms with bedridden children with severe mental handicaps.
ILP volunteers are able to spend about 30 minutes in each room to help them meet the children they will be working with and so they can decide which room is the best fit for them to spend the semester serving in.
In her personal blog, Madelaine shares her experience picking what room to work in—
"I really enjoyed all the rooms. I wasn't looking forward to the bedridden rooms because I just knew it was going to break my heart. Those were the last rooms I went in. I pulled a chair up to the crib of a little boy who was blind. I'm not allowed to mention the baby's names due to privacy concerns. For the sake of my blog, I will call him baby C. He is probably 10-12 years old and has severe mental disabilities. His legs bent out to the sides in ways that most bodies would not allow. His feet face away from each other and his hands curl under.
"I started talking to the little boy and the tears started rolling down my face. Baby C lit up when I rubbed my hand across his forehead and played with his hair. He started making audible noise and moving his limbs around. On his face appeared a noticeable smile. He was SO happy for the attention and love I was showing him. Baby C couldn't see me. He would never be able to see my face. He would only be able to recognize me by my voice, my touch, and more so, by the way I made him feel.
"I felt so close to heaven as I traced the outline of his face with my finger. I began singing "I am a Child of God" to him. His body relaxed and his smile grew larger. I know it resonated with his soul. Again I cried as I watched the other children in their cribs become still and move their heads towards me as to allow maximum sound to reach their ears. They also became relaxed. I looked around and saw that there were smiles on their faces as well. My heart was full. I had a feeling that this was the room I was meant to work in. This was the room of kids that were going to teach me this semester and change my life forever."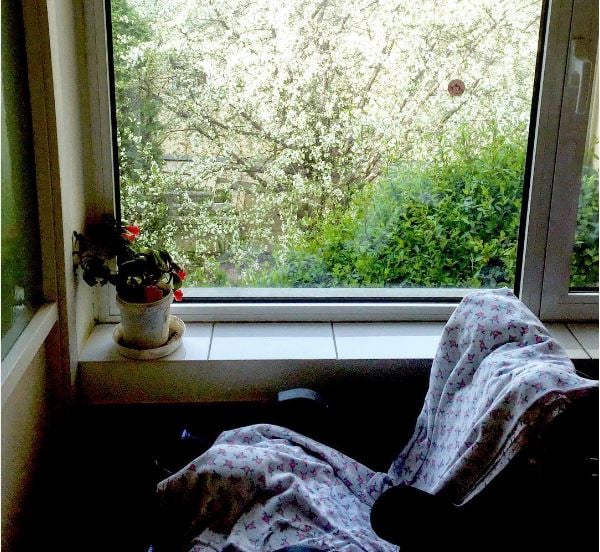 Like Madelaine expressed, volunteering in an orphanage internationally isn't necessarily easy and feeling empathy towards the children can be heart breaking. However, Heather, (another ILP volunteer) expressed the following in her blog:
"Walking into the orphanage is not depressing, or to be feared. God is with those kids in a way I cannot describe. One room, is full of the sickest children; they are bed ridden, many are blind and/or deaf, and cannot talk. Upon entering this room I asked God, why? What is the purpose of these children's suffering? As soon as I sat next to the first child's crib I knew. They are so close to God, they are here not to endure trials like the rest of us, but to teach the rest of us…God is in our lives, he cares, and we truly should be looking for him in all things. If we are constantly looking for reasons to be grateful this is where we find joy, as well as seeing our blessings."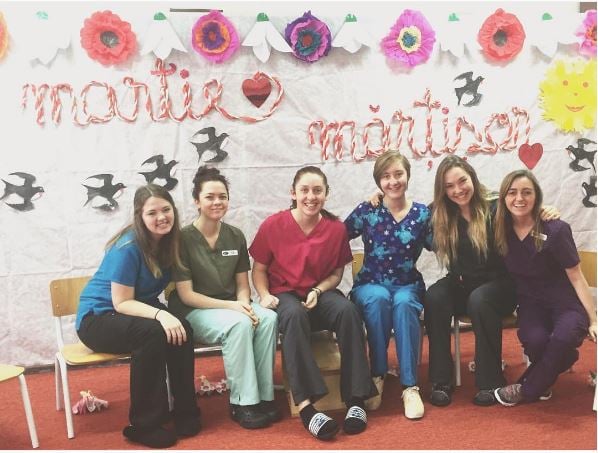 Madelaine explains: "Baby S was sick today. I could tell he didn't feel well. I pulled my chair up to his crib and I rubbed his forehead. He stuck his hand out of the crib and reached for me. I held his little hand in mine for a long time. He smiled at me with his beautiful brown eyes. I kept telling him how much I love him. He loves hearing how much he is loved. There is a special place in my heart for Baby S. I realized today just how precious these children are to God. They are literally His. I cannot wait for the day when Christ comes again and I get to see them in their glory. It makes me really teary when I think about it. I am so blessed to get to spend my time with them!
"I feel so blessed to be here. To be learning so much about myself, about God, about the culture, and about love. I think that love is such a powerful tool for good. Love breaks through barriers that otherwise are indestructible. Love softens even the toughest souls. Love is the answer to life's problems. The expression of love is a gift of the Atonement. To feel love is to know the Savior."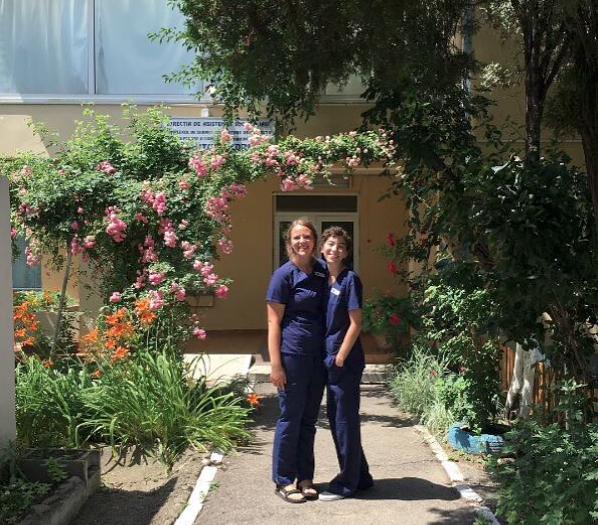 At the end of the semester, Madelaine shared, "Within the walls of this orphanage I have learned so much about service and how much we are blessed as we serve others. I have tickled the children and watched them giggle, held their hands when they needed to know they weren't alone, dabbed their mouths when they spit up, watched them light up as I prayed with them, saw them relax as I sang to them, and felt their love each and every day.
"I came to Romania in hopes that I could make a difference in the lives of these little orphans and I'm seeing that they are the ones who have so greatly impacted me. They will never know how much they have affected me. Their joy is a lesson to me that no matter what our circumstances, no matter what trials we may be experiencing, we can choose to be happy and allow God into our lives! I am seeing yet again that when we place our trust in the Lord things always work out exactly the way they should!"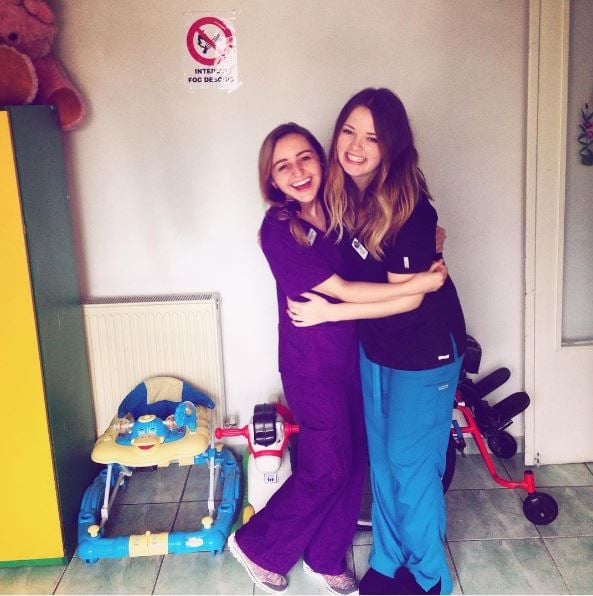 Wondering why there aren't any pictures of the orphans? We explain why here.
Are you ready for your own life changing adventure? Get more information about the orphanage in Romania here, and click that button to learn even more about volunteering there as an ILP volunteer: