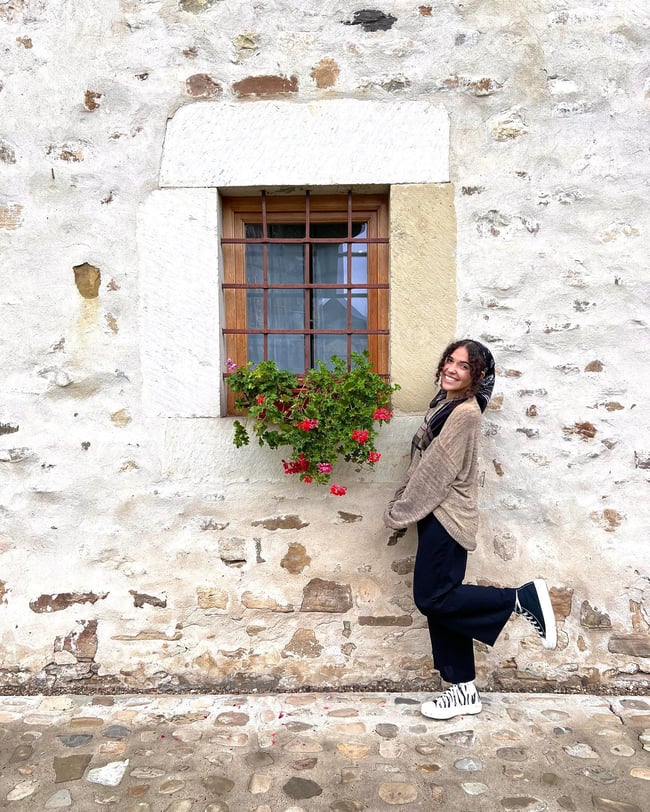 This is the only ILP location where you won't be teaching English, but that's just the beginning of what makes this program so unique!
We're not picking favorites when it comes to the ILP locations you can volunteer in . . . but there is something so special about our program in Romania. Here, volunteers spend a semester helping children in the orphanage program in eastern Romania. If you're like me, I wanted to know everything about my country before I got there, so I knew what to expect (and plan for it!). So if you're even just thinking about the program in Romania, you'll probably want to know what a typical day is like. And, of course, you can't get enough stories about the kids from volunteers.
This post, however, is a bit different. Here, we're giving you a little background (and an answer) to the question "but how will I be helping the kids here?".


---
READ NEXT: Learn More About Volunteering in Romania with ILP
---

Before you actually leave for Romania, there are a series of trainings to help you understand the program more ... but we're sharing more about the background of the kids now.
You'll want to make sure this is the kind of service you're looking for. ILP has several programs that are all different, but how you're helping in Romania is extra unique. We have heard from countless alumni who let us know that once they realized what a difference their seemingly small acts of service made, it had a huge impact on their overall semester. Learning about the kids and hearing some sweet stories helps you connect with the kids you'll meet on your very own semester in Romania.
About The Kids In The Orphanage Program
You will be helping kids in the orphanage program, in one of the several apartments where the children are living. You'll be working with the same group of kids the entire semester — this is really for their benefit, but the best part for you is that you get to know each of their (big!) personalities so well.
Most children are 5-18 years old, with a few who are younger or a smidge older than that range. Every child in the orphanage program is disabled, and the majority of the children we work with are orphans, but not all — some have parents who are unable to care for their child financially, but still visit. Others stay here to attend a school nearby that's not available where they are from. It's a humbling experience to be helping and connecting with the sweet children here.
The kids are grouped together in different apartments within the orphanage program based on their age, health needs, and abilities. We go into things in more detail below, but your responsibilities include a lot of loving care, like giving your love and attention to kids who have moderate to severe disabilities. During your semester, you'll meet mobile and semi-mobile children, as well as those who cannot walk without assistance, are in wheelchairs, or need to stay in their beds.
Alumni have shared how your semester really is a rollercoaster of emotions — some of your kids may be checked into the hospital for treatments, or finally get the test results back everyone was praying for. We've heard stories on how bittersweet it is to say "goodbye" to a child in the program they got to know when they were here for kidney dialysis, but finally got their transplant and don't need to be a part of the apartment anymore. It's such a happy thing, but you truly do get so attached to the kids you are working with.
You can get an idea of what a typical day of volunteering here is like if you'd like to read more.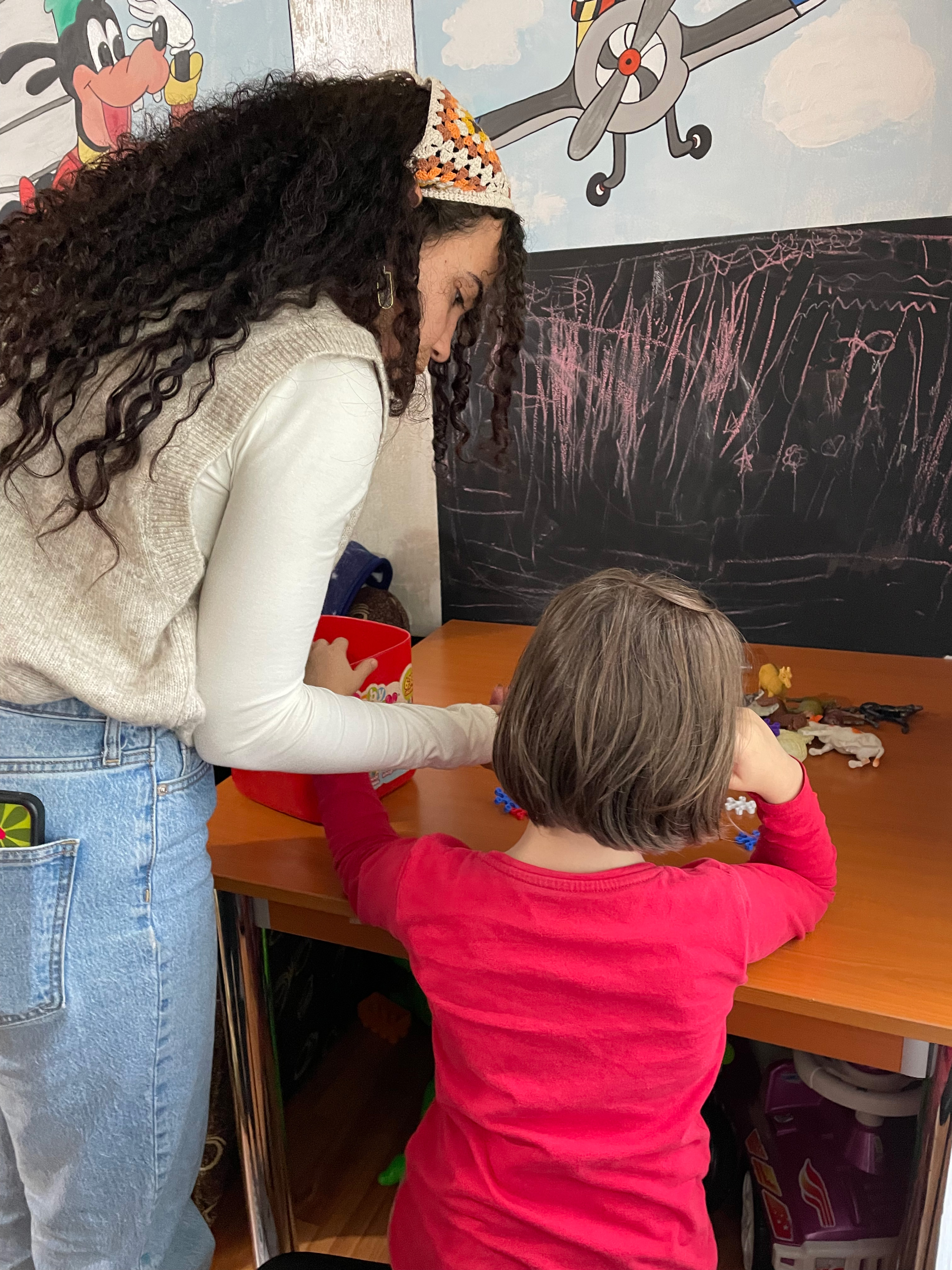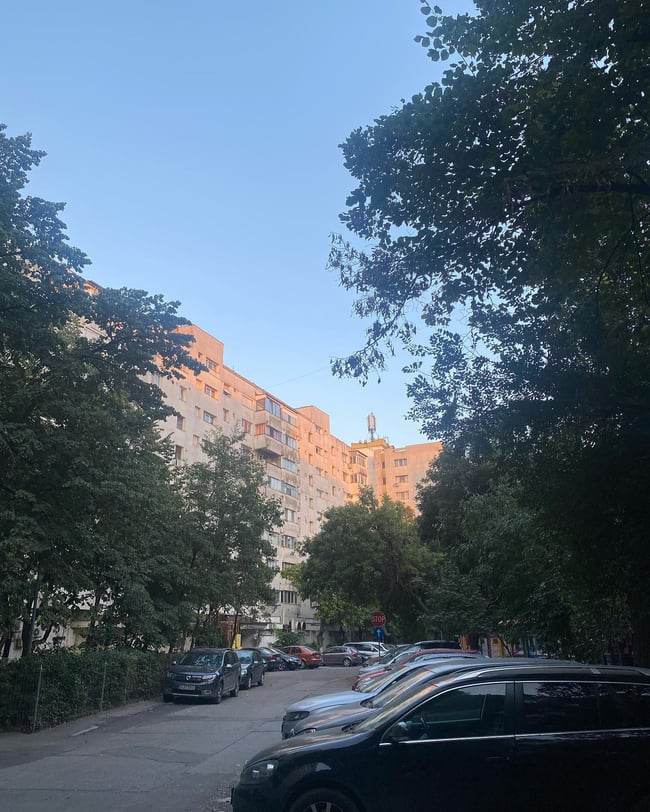 How Am I Helping?
Your day-to-day things aren't going to look like big improvements ... that's the case in all of our teaching locations, too! But by the end of your semester, you'll see how these small acts make such a big difference. Especially in Romania, what these kids need most is just normal interaction and time with another person.
Sometimes it's hard to understand how important your interaction with these children is until you have the experience of being with a child who didn't have someone right there with them while they were learning to walk or crawl. Or a child who has parents who are unable to care for (or financially unable) to provide for the needs of their child. Don't let the simplicity of what you are doing fool you into thinking that it isn't important!
Exactly what your day will look like depends a lot on the kids you're with. You may spend time rubbing sore hands and singing songs in an apartment full of children who are bedridden. Some children have more demanding medical concerns, so you'll help the nursing staff with things like replacing feeding tubes or sitting with children while bandages are changed or vitals are checked. Singing songs, playing with stickers, and making silly faces can help make treatment days just a bit easier.
Some of these children need someone to teach them very basic physical skills. You may go for shaky walks down the hallway, learn to put puzzles together, or stack a block tower. Other kids need your patience as they learn to hold a toothbrush, twist a doorknob, learn to share their toys, and complete other tasks. Of course, this comes with plenty of cuddles and attention!
One semester, a particular volunteer's biggest takeaway from her hours of service was one of her girls who was able to sit up on her own at the end of her semester! These little milestones are such happy things. What you're doing here may seem small, but these seemingly small victories (like sitting up, or laughing) are huge. These small, day-to-day interactions are what they're missing.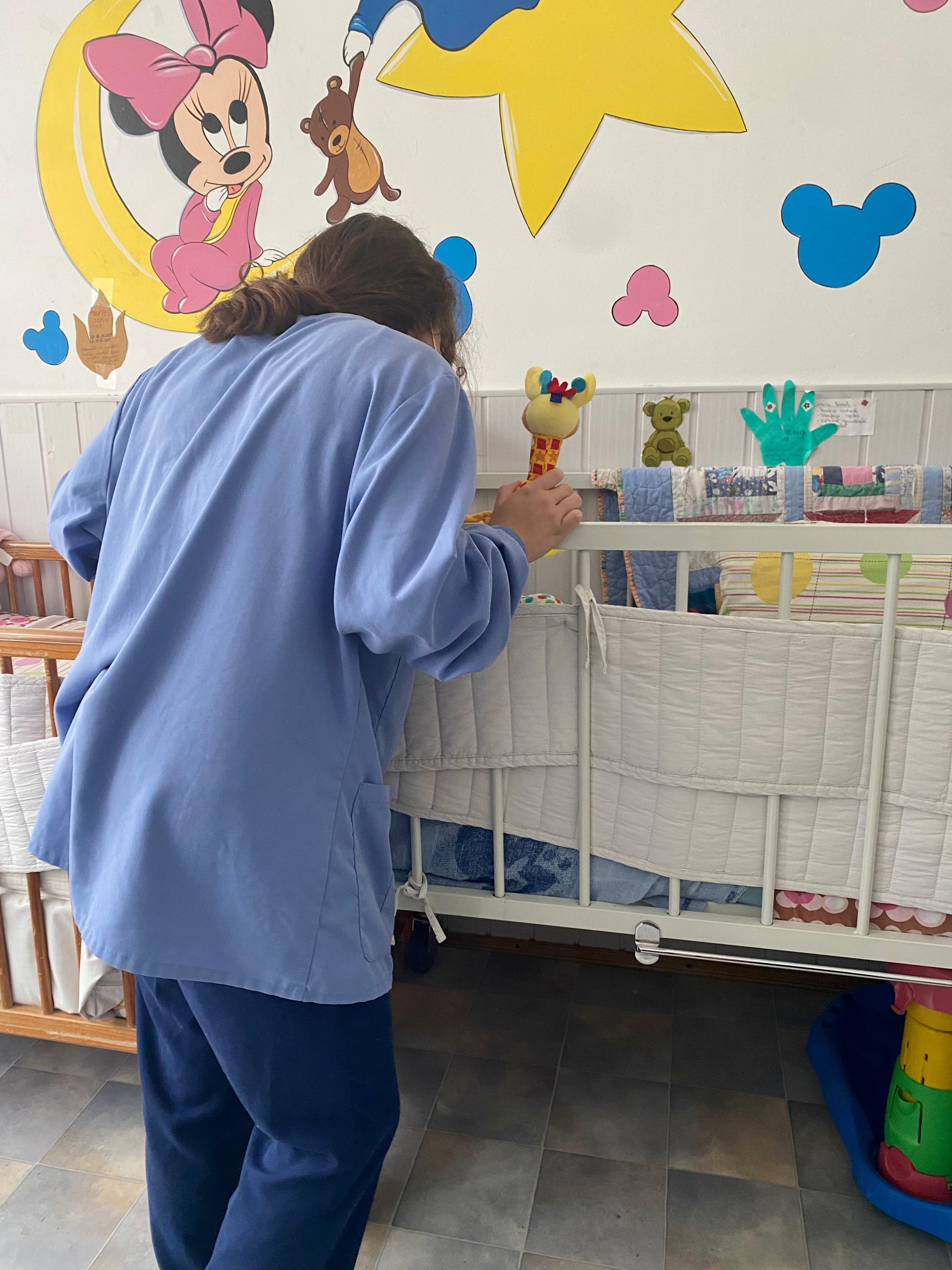 Hear A Few More Stories
We love hearing about the stories from your semester in Romania! You can read more stories from alumni here, but here, we're focusing on stories from Emma's semester, ones that particularly highlight how you are helping (and why that makes a difference).
"Lucas is the cutest little redhead freckle-faced boy! (a very rare site in Romania). He is another who sits in a wheelchair and is one of the most mobile—by mobile, I mean he can use one arm to pick up blocks and stack them on top of each other. None of the other kids can control their bodies enough to do even that. It doesn't sound like much, but it makes me so proud! I could sit there stacking blocks with him all day. He too smiles a lot, most of them do because they are just overjoyed to be getting any sort of affection! Lucas is also known for being really jealous…when I am with any of the other kids he yells until I come back to him haha. My favorite is when he slowly but surely lifts his hand up to my face. It takes so much effort just to lift his little arm!"
"Vlad brightens up my world every time I walk into that room! He is one of the few who can sit in a wheelchair but has to be leaned back into an almost horizontal position. He also has vision impairment, but knows when I am near him and he yells and squeals sooo loud with a huge smile on his face! I love love love it. The only time he quiets down is when I sing softly to him and stroke his hair. Otherwise, you can bet he is squealing his head off and making everyone in the room smile, too!"
"Then there's Addy, who is always laying on a little bed ... She has a vision impairment and is very flinchy and blinks a ton when you approach her, but loves to have her hair stroked, to be tickled, and to be sung to. The nurse sang some Romanian song to her and I've never seen Addy so happy! She also has one of those joyous laughs that just brightens your day."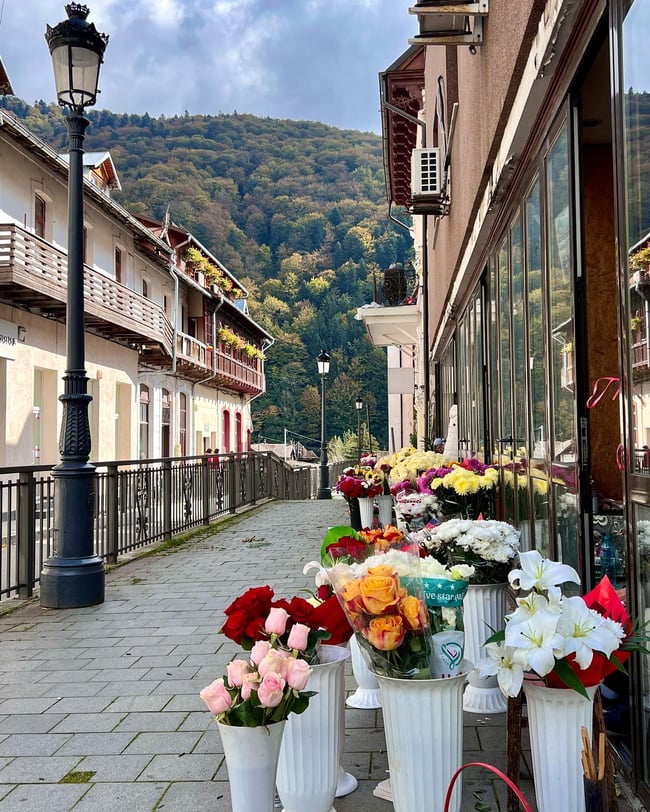 Can't wait to get to Romania?
We thought so! Come volunteer in Romania — you'll have a semester full of stories like this, soaking up life in Europe, and humanitarian projects, and more. It's a semester you'll never forget.