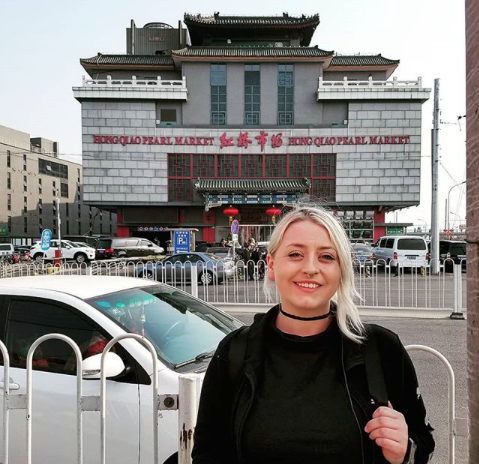 The Pearl Market in Beijing, China is a must visit if you want to find killer deals on basically everything you could ever want. Souvenirs, clothes, makeup, shoes, jewelry, pearls and much, much more!
If we're being honest the market can be pretty overwhelming because there are SO MANY shops. The sellers are really good at what they do which means they can be a little aggressive if you show any interest at all. Also, if you're just visiting China you may only be at the market once so there's this panic of making sure you don't miss anything!
Skim our China Destination Guide and don't miss a thing; it's crammed full of tips on how to make the most of your China trip, whether you're coming to see pandas in China or visiting Shanghai Disney and do some shopping.
Here are some tips on how to survive The Pearl Market...
Get to the Pearl Market
Getting there stress free is a great place to start! The metro in Beijing is so easy and convenient and we're so glad that there's a stop so close to the market.
Take Line 5 and exit at Tiantan Dongmen. There's a few exits that will take you out onto different sides of the street, but for the easiest way look for exit A.
Then you will see the market on your right (you need to cross the street to get there).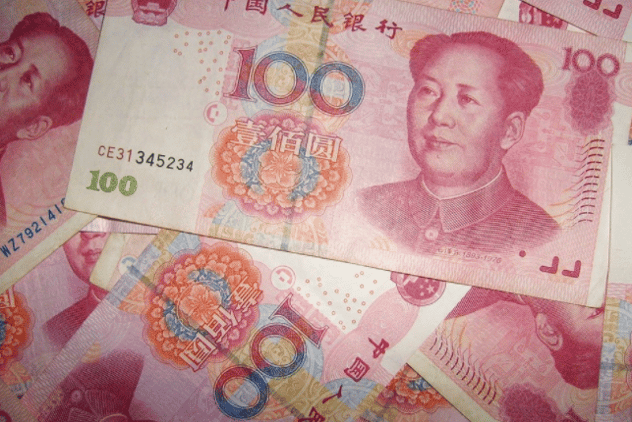 Know How to Barter
This will be your ultimate saving grace! Everything at the market has really high prices so don't settle for the first price you see. The sellers expect you to barter so don't be afraid of insulting anyone. Read up on these two posts so you can be on top of your bartering game:
The Do's And Don't Of Bargaining
The Biggest Secret To Shopping In China
Be Prepared With Small Bills
If you are trying to barter and pull out a huge bill the seller will know you have a lot to offer and might be more picky on going down to a lower price.
Think about it. You find a beautiful necklace that you have to have and you're trying to talk them down from 110 yuan to 40 yuan (yep - this is the place to seriously cut the price!). They point to your wallet and you look and notice you only have 100 yuans. (You know how you always get $20 dollar bills from ATM machines? That's totally how it is in China with 100 yuan.) Do you think they're actually going to go lower than 100 yuan now? It's definitely going to be harder for you to barter. It's pretty awkward (and almost offensive) to take the time to talk the price down and then expect change back.
Stop by a 7-11 on your way into the market and grab a bottle of water and a little snack so that you can power through your serious shopping trip and also have change.
Know Where To Look
The market is huuuuge. Think of it like a mall with multiple levels and shops lined up. You will definitely want to spend time exploring to see what all there is, but it's also good to know where to find everything. Shops are generally organized by floors so if you're looking for something specific you can head right to that floor. There are signs at the escalators that will help you out.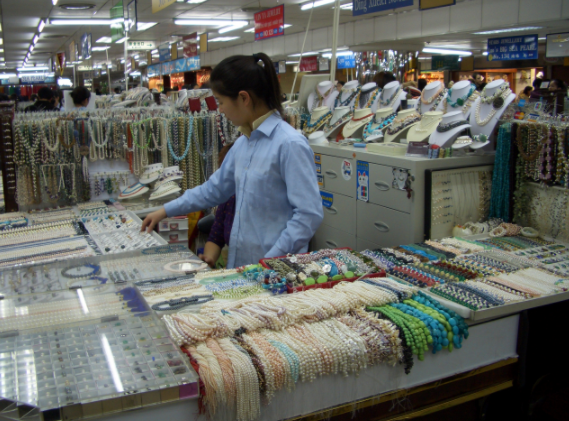 Know What You Want
Make a list before going of what you want to find/who you are buying things for. Then you can keep track of what you have gotten and cross off names on your list. This is seriously so helpful and will give you guidance so you don't go too crazy buying everything you see.
Here's a list of what things we love buying (and how much they generally cost).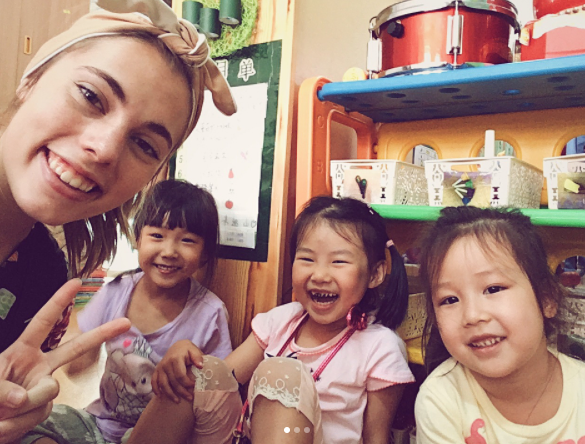 Your semester living abroad in China will be some of the best experiences of your life. Teaching will make you fall in love with your students and your ILP group can become some of your best friends!
Click the button below to learn more about what is waiting for you in China as you volunteer with International Language Programs (ILP).