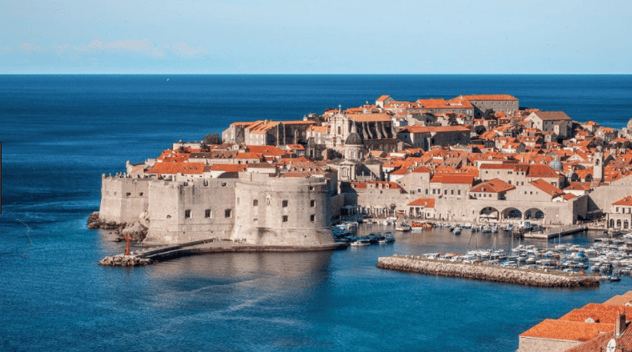 Ever heard of The Dalmatian Coast in Croatia? Let's be honest, most people don't think of choosing Croatia when planning their Europe trip, but you need to Google some pictures. It will take your breathe away! I really think it is the most underrated country in Europe. With postcard worthy views, medieval cities, hidden beaches and more you need to add Croatia to your travel destination list.
Hey, lucky for you when you volunteer in Europe or Russia with International Language Programs (ILP) you can visit Croatia on a vacation! Not sure what country is right for you to volunteer in? Click here to talk to a rep in the office who can tell you about each country.
Here are just a few things you can't miss when visiting...
Waterfalls
Gelato
Zlatni Rat Beach
Ancient Cities
Unique Finds
The Waterfalls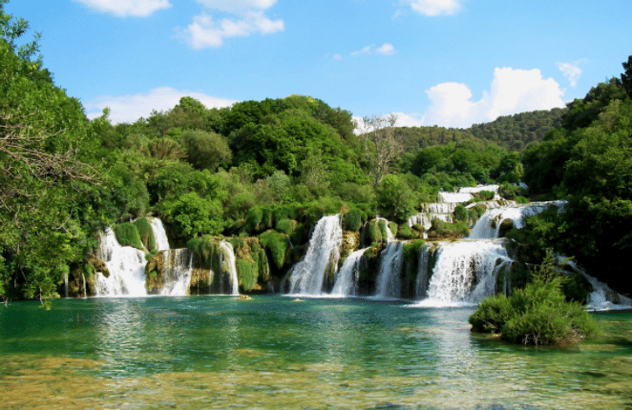 There's just something magical about waterfalls. Especially these. Make sure you make a stop at some waterfalls while visiting the Dalmatian Coast, you will not be disappointed one bit. The two best places to see are both in National Parks which offer incredible beauty.
Pilltviec National Park is known for its stunning waterfalls and a place where most tourists make a stop at. The views are unbeatable but this national park has insanely unpredictable weather and is often pouring rain. So take a chance and if it doesn't work out have a backup plan.
Krka National Park is one of the major national parks you can visit. Here you can find a lot of different hikes and gorgeous waterfalls. The cool thing about these falls is that you can swim in the water near the falls. It is pretty cold so be prepared!
Gelato
Sorry, but gelato deserves its own section! Gelato is traditionally Italian but that doesn't stop Croatia from having delicious, mouthwatering Gelato of their own. A big bonus about getting it here is the price it's only about 10 Kuna (or $1.60) a scoop. Guys that is cheap Gelato. Eat as much as you can.
Zlatni Rat Beach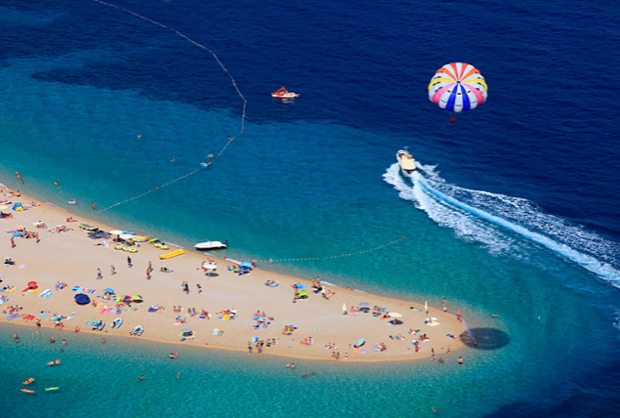 The clear blue water will blow your mind. This beach is a must visit and one of the things you will see on postcards everywhere in Croatia. Going in the morning before other people are there can bring a really unique and quite experience where you have the beach and water to yourself.
You can rent things and do a lot of different water sports here but we definitely recommend snorkeling and kayaking.
Ancient Cities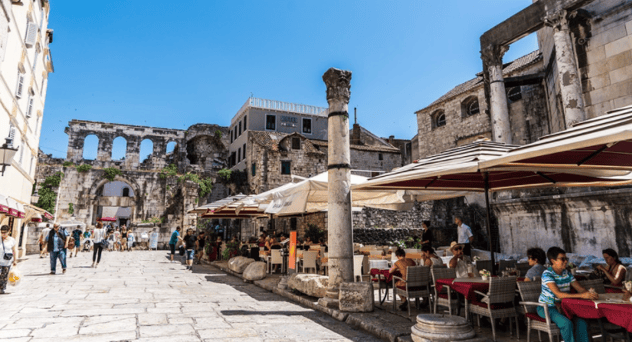 You need to visit a city on the coast (like Zadar or Split) and send time looking around. You'll find cobblestone roads and windy back streets and the buildings that take you back in time. You really will fall in love with this unique country and its amazing architecture.
Spend time checking out the cute shops, eating at the restaurants, visitng museums and exploring. You'll stumble upon some pretty neat things.
Unique Finds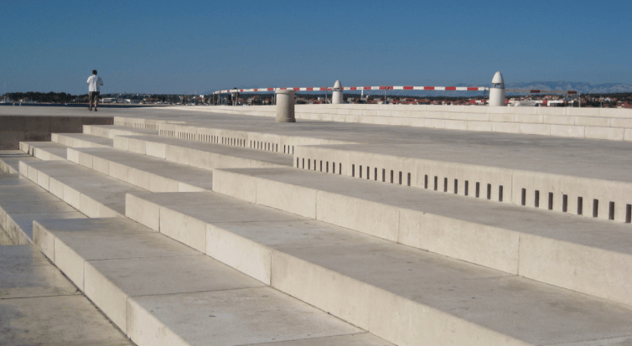 In Zadar there are two things you need to look for. The first is the Sea Organ. Built in 2005 this 70 meter long instrument was built and it is quite amazing. The Organ is made by large marble steps that lead into the Adriatic Sea. There are small openings in the stairs and when the waves and wind come through it makes sounds and music.

Near the organ is a really unique piece called the Sun Salutation. Installed into the ground is a big circle combining solar panels and LED lights to make a beautiful "sunset" at night. You can walk on it and it illuminates everything around it. You've gotta check it out!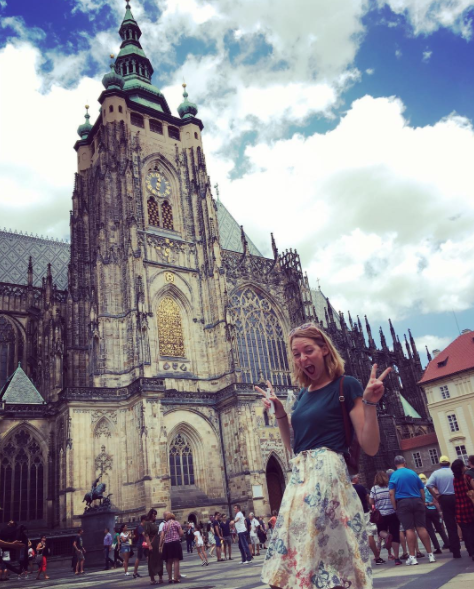 Spending a semester abroad gives you opportunities to learn, grow and get to know yourself even more. Many of our LDS volunteers say it was a huge and important part in their LDS mission prep and something they would definitely recommend to others. Not preparing for an LDS mission? No worries! The things you learn abroad will help you in all aspects of your life!
Click the button below to have some of your common questions answered and learn more about ILP!