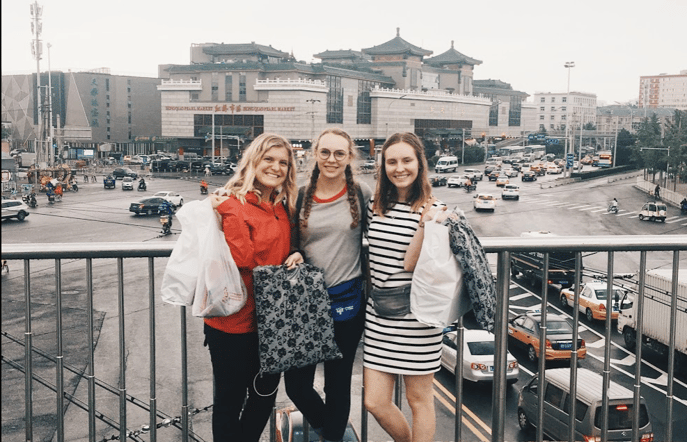 Yay! You're going to teach English in China with ILP! Before you go, you gotta be prepared for some serious shopping. Here are our favorite tips to finding the best deals while in Beijing.

China loves to shop. And if you're living in China for a semester, you'll probably come home loving it too. One reason ILP volunteers love China is that you can get some awesome stuff for cheap
Think money is holding you back from volunteering abroad? Learn how to pay less for your semester!
Besides the Science and Technology Museum in Shanghai, the Pearl Market in Beijing is the place to shop. Here are our insider tips to getting the best deals:
Know how to barter before you go

Scope the place out first

Ask for quality

Buy in groups

Always have small bills

Have fun!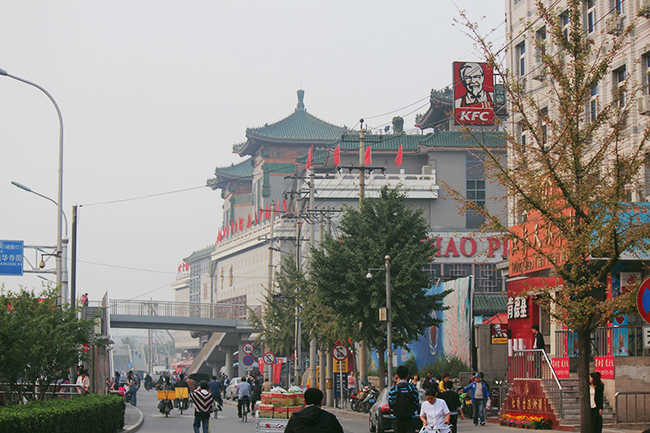 Know how to barter BEFORE you go.
Make sure you know how to barter! Don't be the one who unknowingly paid 3 times as much as someone else in your ILP group for the same item.
If something costs 100 Yuan, offer 10 yuan. Offering a price that is so much lower than the asking price might feel unfair, but it's not — it's how the bargaining game works. Don't worry, no one will going to settle on a price that makes them lose money.
If you state a price and the vendors immediately agree, you said a price that is too high. It's all trial and error. You can add on another item (like two backpacks ... or three backpacks) for that "high" price, or walk away and test out a lower price with another vendor.
If a vendor won't go for your asking price, then walk away. If they let you go, you're probably going too low. Use that information for the next shop because you WILL see the same item again somewhere else.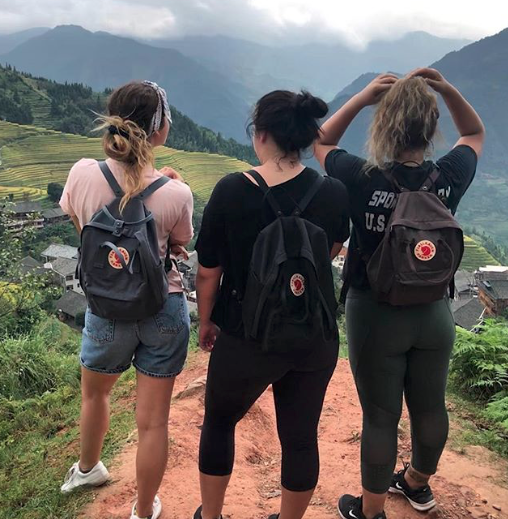 Scope the place out first
When you walk in, you will see vendor after vendor after vendor. The first floor when you walk in is filled with watches, shoes, perfumes, scarves, jewelry, etc. There is an entire floor filled with purses and jeans and coats and tailor shops.
Then there is a floor with pearls. In addition to the pearls and such there are a lot of other 'Chinese' souvenirs like teapots and figurines, and scrolls and such.
It's overwhelming at first, but as soon as you look around for a bit, it's easier to figure out.
Our advice? Before buying anything, look around and figure out where things are and see what your options are. You don't want to spend all your money on the first level before you even get to the purses and clothes.
Ask for quality
Make sure you're buying quality products. For purses, ask for the vendor to get the leather wet, check the zippers, look at the details like missing stitches and other flaws. For shoes, check the heels and the arches. Electronics are always a gamble and might work at first, but won't really last long.
Buy in groups
You'll all get cheaper prices when you guy in groups, the vendors will be happy to be selling to so many people and you can get better deals by mentioning that you have others in your group who will also by from a particular vendor for a good price.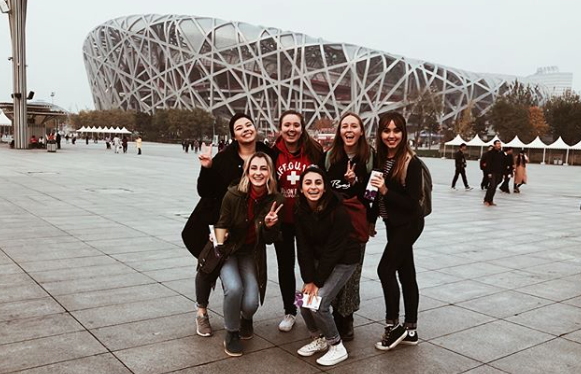 Always have small bills
If you only have a 50, it's going to be very hard to convince them to lower the price to 40 and give you back change. Have small bills so you can pay the exact amount and not worry about change.
HAVE FUN!
Don't get in fights or heated arguments. It's not fun for you or the people you are buying from. In addition, the salespeople work with each other all day, every day and most of them have family members and good friends in other booths.
If you're rude, don't expect good business from that vendor or any of their friends or family. Bartering is supposed to be fun — don't let it get heated!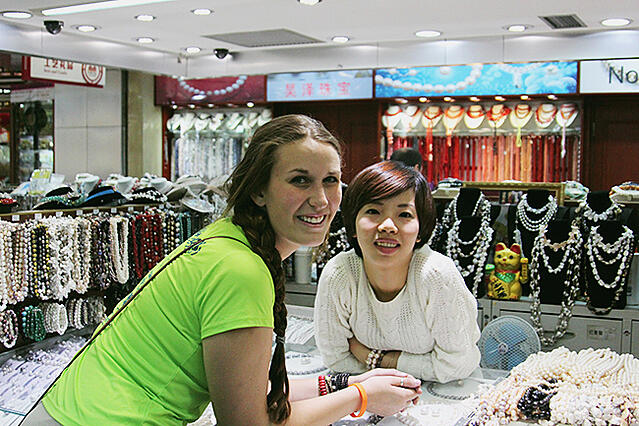 Oh, and a last little tip, tell the vendors that you are an English teacher in China and have lived in China for a long time. You'll most likely get a better price because you aren't just a tourist.
Want to live in China and shop till you drop? Come volunteer with ILP! International Language Programs sends college-aged volunteers abroad to teach English in places like China, plus you'll get weekends and vacation time to see even more of this country.