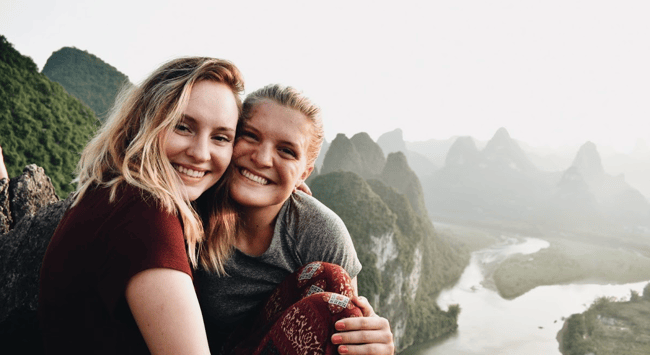 Between getting dry skin when the colder weather comes or getting oily with the warmer weather; I can never find good store bought mask that helps with everything. So, I turned to DIY masks!
DIY masks are great for a couple of reasons: You can cater to what your skin needs at the moment with ingredients you probably already have on hand (or mostly on hand) and it's more cost effective than having to buy a new mask each time your skin does something different.
Speaking of saving some money, we're into these ways to pay less for a semester living abroad (and think you might be too).
Here are five all natural DIY mask recipes that will be sure to help with some of those pesky skin issues.
Cheap And Natural DIY Face Mask Recipes
Calming Hydration Mask
Pore Shrinking Egg White Mask
Skin Brightening Honey Mask
Exfoliating Brown Sugar Mask
Anti-Aging Chocolate Mask
Calming Hydration Mask
Avocado will give you the hydration your skin needs, the cocoa powder gives your skin soothing antioxidants and the honey acts as an anti-inflammatory. Win-win-win.
Quarter of an avocado
One TBS of cocoa powder
One TBS of honey
Mash it all together, apply to face for 10-15 minutes and rinse with warm water.
Pore Shrinking Egg White Mask
This mask is great for those with oily skin. The egg whites will tighten your skin and pull blemishes to the surface while the turmeric powder acts as a skin brightener (careful, it will stain light colored clothes and towels).
One egg white
One tsp of orange juice
1/2 tsp of turmeric powder
Whisk your egg whites until they form a soft peak. In a separate bowl, whisk together orange juice and turmeric powder. Gently mix the egg whites and orange juice mixture together. Apply and leave on for around 15 minutes . When it's dry, rinse off with warm water.
Skin Brightening Honey Mask
This is great for anyone who has chronic acne. The natural yeast helps with the treatment of acne and the vitamin B will help calm your skin.
Two chamomile tea bags -- brewed in one cup and cooled
Raw honey
One tsp yeast
In a small bowl, mix together the honey and yeast. Little by little, add the cooled tea just until you create a paste. Apply a thin layer to your face and chest (if you want) and leave on for 15 minutes. Rinse with warm water.
You're going to need that bright skin for all your awesome pictures you'll be taking when you're on the Great Wall of China, right?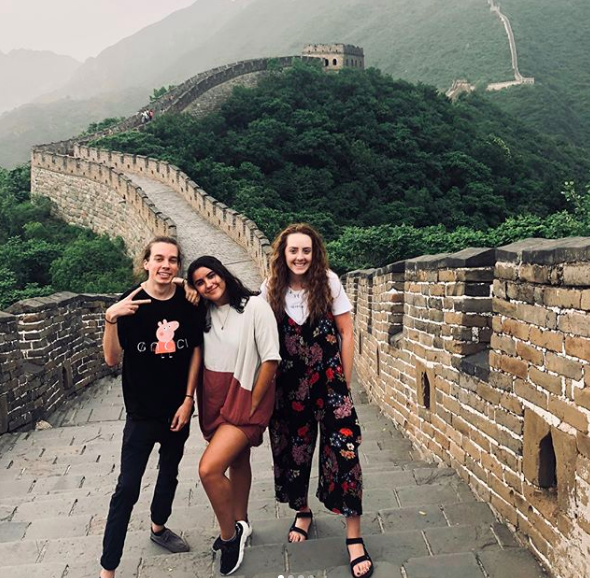 Exfoliating Brown Sugar Mask
Brown sugar makes for a great skin scrub as it will work and get all that extra dead skin off for you. This recipe is great because the brown sugar will exfoliate and make your skin look great while the coconut oil moisturizes.
One to two TBS brown sugar
One to two TBS coconut oil
Mix equal parts of brown sugar and coconut oil together. Apply to your face in a slow circular motion -- don't scrub too hard. Leave on 10 minutes and rinse with warm water.
Anti-Aging Chocolate Mask
Remember the chocolate massages in Nicaragua? Imagine getting one of those with this anti-aging chocolate mask ... Sounds like heaven to me. The cocoa in the dark chocolate helps with the production of collagen, the avocado will hydrate your skin and the honey will brighten your face.
1/2 C. cocoa powder
3 TBS oats
4 TBS cream
1/4 C. honey
Combine all the ingredients together and eat ... I mean, apply to your face and chest. Leave on for 15 minutes and rinse with warm water.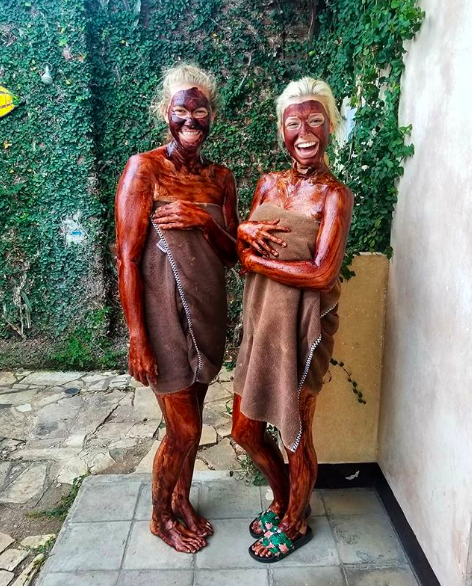 Are you ready to start your semester abroad adventure? Trying to figure out the best country for you? Why don't you go ahead and chat with one of our awesome ILP representatives that have been on ILP before (maybe even a few times). They can answer all your questions!