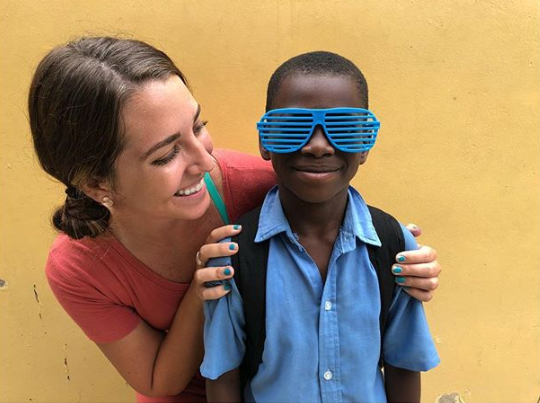 Getting ready to start up a Facebook fundraiser to help you afford your semester volunteering abroad with ILP? Awesome! Here's some tips first.
All in all this is a really cool tool for fundraising. Facebook wasn't very popular for fundraising in past years because they imposed fees, but they made some changes at the end of 2017 and have since been a great option with zero fees (more on that in a minute). This is a great way to let a large audience know that you're going to volunteer abroad and would love some support without really having to invest anything.


---
Need another cool fundraising tool?
All of our fundraising ideas and tips: All About Fundraising
---
There's a few things to know before you venture into the world of Facebook donations though. The biggest thing is that ...
There are two ways to start a Facebook fundraiser:
For yourself (in your own name)
For a charity (in ILP's name)
So which way is best for ILP volunteers? We say fundraising for a charity, but we'll start with explaining what happens when you fundraise in your own name so that you know why we recommend that.
Fundraising In Your Name (Personal Fundraiser)
Fees
There's a fee (2.6% + $0.30 USD/donation to be exact). You can find other ways to receive donations (like the Charity way that we're talking about below) where there are zero fees to fundraise which means the entire portion goes to you and your ILP program fee. This is still a bit cheaper than Gofundme though (which is the leading fundraising platform and you've probably seen those floating around often because it's so popular). At the time this article was written their processing fee was 2.9% + $0.30. That fee may be small enough to not be a big deal for you, but if you ask me every little bit counts.
Tax Benefits
There aren't any. It's not tax-deductible this way. If you donate directly to a non-profit (like ILP) it is tax-deductible and that can actually be a huge benefit for many of the people who make donations to you (especially large ones) so that's usually something to let people know when you're doing a fundraiser because that's just an added reason for them to donate to your trip. But if you do it this way - as a fundraiser to yourself - make sure you let them know that it's not tax-deductible.
Receiving Donations
Really the only good thing I see about doing it this way is that you would have all of the donations go directly to you and you receive them more quickly than ILP does (we'll explain below). Facebook says that they'll initiate the donations to be deposited into your bank account 1 week after you receive them (and then your bank may take a few business days before it's actually sitting available in your account). Pretty easy that way. Then you'll just turn around and make a payment towards your ILP program fee from your account.
Here's Facebook's FAQ page about personal fundraisers, including information on how you can start one.
Fundraising For A Charity
Fees
There's no fee. This is huge because if you do any research about fundraising platforms you'll see that even the best ones who advertise themselves as "no fee" (like Gofundme) still have a payment processing fee (that's just the typical cost to process payments online - usually around 3%). However, at the end of 2017 Facebook announced that they would absorb the processing fee for payments made towards a charity. Pretty cool. You won't find a better deal anywhere else (at least right now).
Tax Benefits
Also, it's tax-deductible! We talked about this a little bit above, but this can be a good thing for those who make donations to you. If you do fundraising this way, make sure to make it known that it's tax-deductible.
Receiving Donations
When you receive a donation on your Facebook fundraiser for a charity, they turn around and deposit it directly into ILP's bank account. When we receive a donation, we will apply it towards you ILP program fee. And yes, that can count as your payment if you're on a monthly payment plan! Pretty cool.
The only hiccup is that Facebook only sends donations into our bank account when there is at least $100 to deposit, and it only happens every 2 weeks. So, for example, let's say you get a $20 donation ... ILP won't receive it, or at least maybe for awhile - until either you receive more donations or until another volunteer is also fundraising. This is just a heads up. We still want to credit you the $20 you raised, buy we just may not be able to until Facebook credits it to our account. Make sense? We will make sure you get that donation whenever we receive it, even if you've already departed and started your semester abroad already!
Here's Facebook's FAQ page on charitable fundraisers, including information on how you can start yours.
How To Set Up Your Facebook Fundraiser
It's actually really quick and easy! We're talking 10 minutes. Just head here and Facebook walks you through it.
From that link you'll just click on "How do I start a fundraiser on Facebook?" and then choose whether you're doing a personal fundraiser or a charitable fundraiser. Remember, no matter which one you choose you can use the money you make towards your ILP program fee, but based on the pros and cons above we recommend that you choose "Fundraisers For Charitable Organizations" because then there's zero fees for you!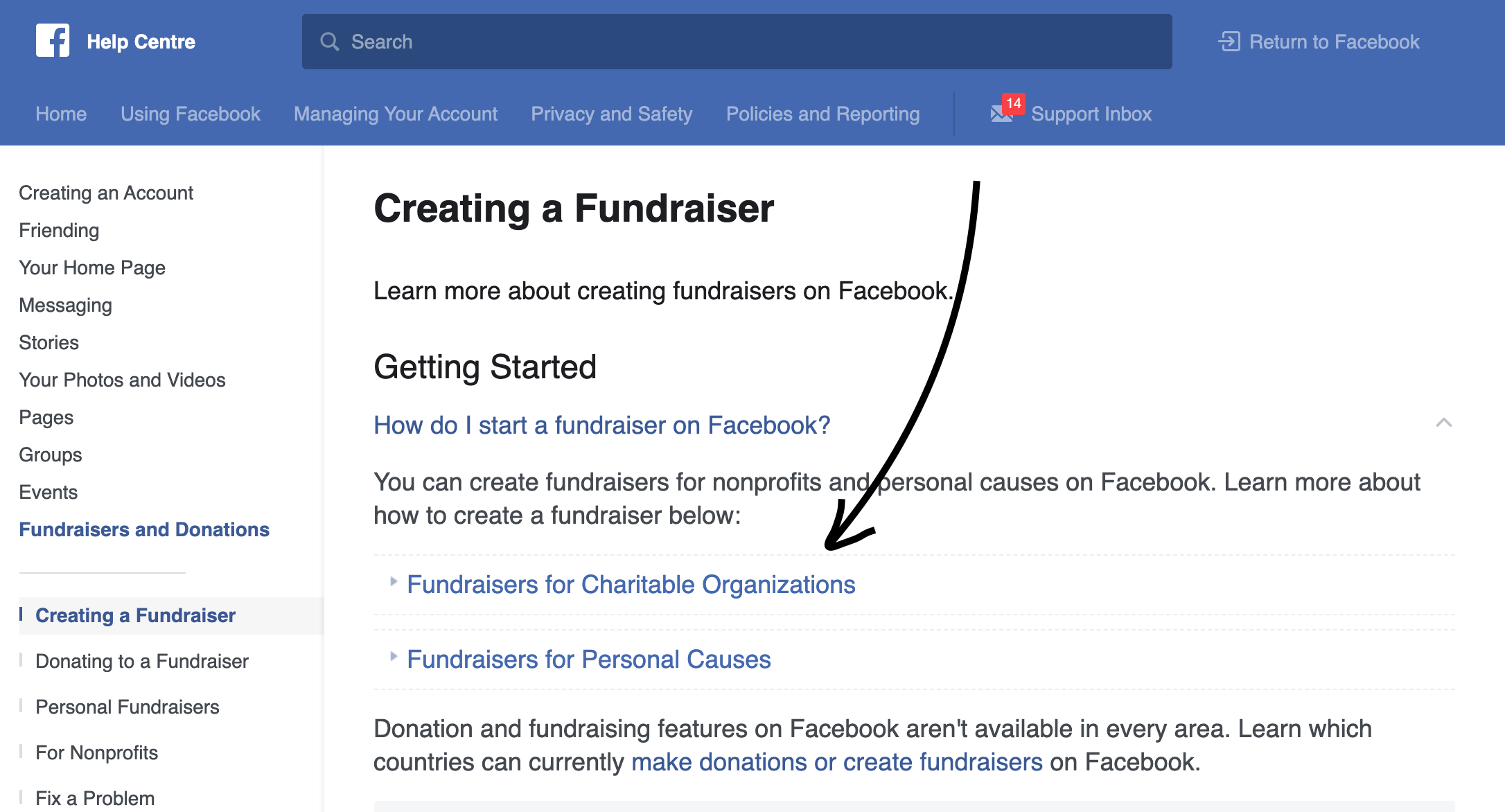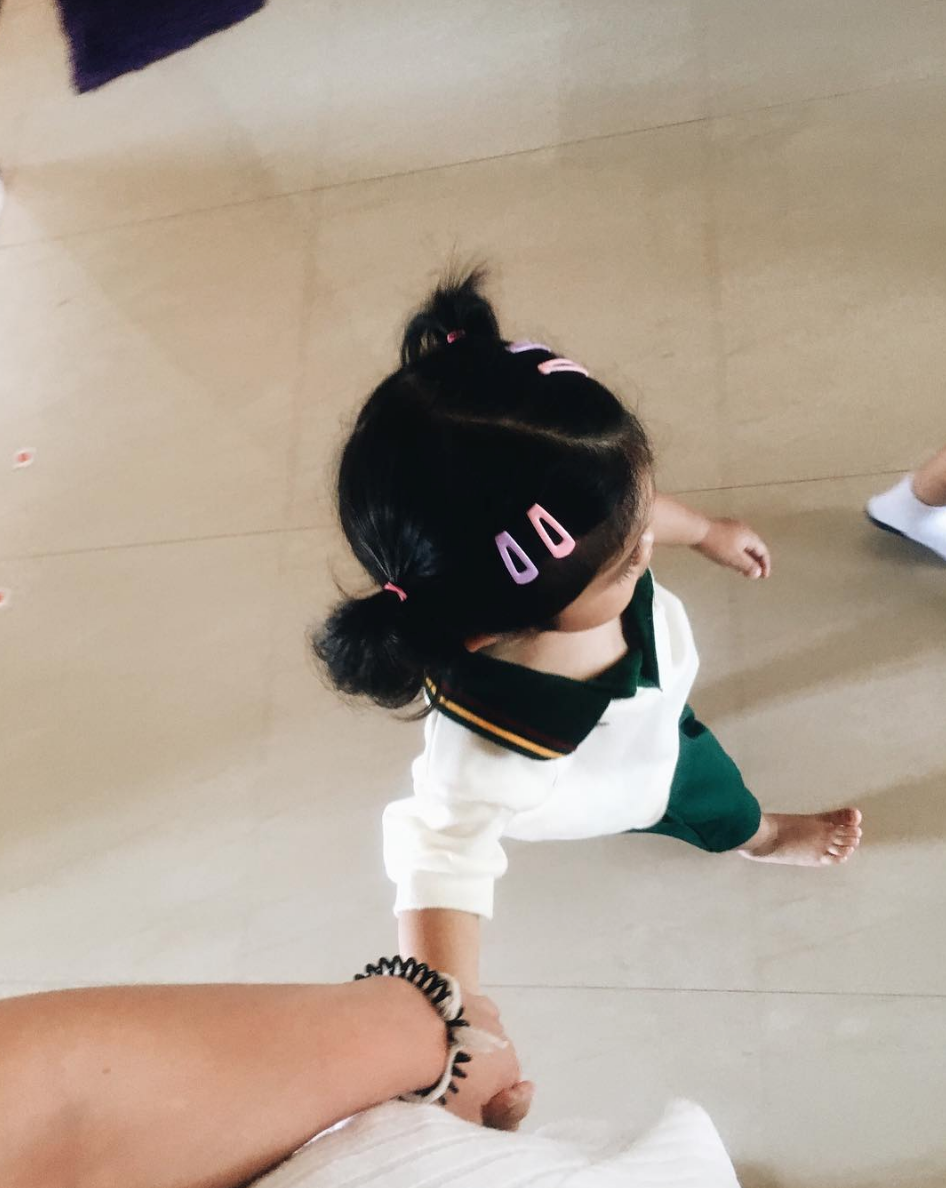 Good luck on your fundraiser!
We've had so many volunteers who pay for at least half (if not more) of their ILP program fee through generous donations. We love seeing the support of your friends and family for your awesome adventure, volunteering abroad. It's life changing. Even if they can only afford to donate $5, it can all add up!
If you need more tips for how to afford traveling abroad (or just save money in general), click here or just ask us! Click that button and we can get you in touch with one of our representatives. They've completed a semester abroad on a college student's budget just like you and so they've got tips to help you make it all work.