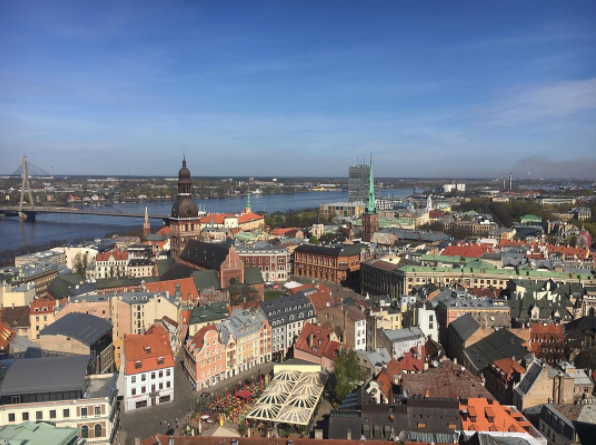 Latvia is a beautiful country in Eastern Europe — perfect for a weekend trip if you're living in Europe.
If you're living as a volunteer abroad in Russia or teaching English in Lithuania for a semester (really, any ILP Europe country) Latvia is an easy travel destination or a weekend getaway. It's not as well known or accessible as western Europe is so you won't get the hoards of tourists here (we're alllll about that).
Ready to volunteer for a semester abroad with ILP? Click here to apply now — You'll be glad you did unless you're not into life in Europe.
Here are a few things you shouldn't miss and other tips to help you plan your itinerary.
First, Get Yourself To Riga

Where To Stay In Riga

What To See And Do
First, Get Yourself To Riga
Luckily for you, Riga's the capital of Latvia, meaning it's very well-connected when it comes to flights, buses and trains. Our ILP volunteers in Lithuania are lucky enough to take an 4-hour overnight bus here and wake up in a new country. Volunteers tend to book LuxExpress or Eurolines buses.
For our other ILP locations, it's just a short flight (a couple of hours) and you can usually get it for pretty cheap, especially if you use one of these budget airlines in Europe.

Where To Stay In Riga
Riga has some awesome hostels to choose from — You can check more of them out here, but here are the highest rated ones according to Hostel World (and some hostels recommended by our ILP volunteers).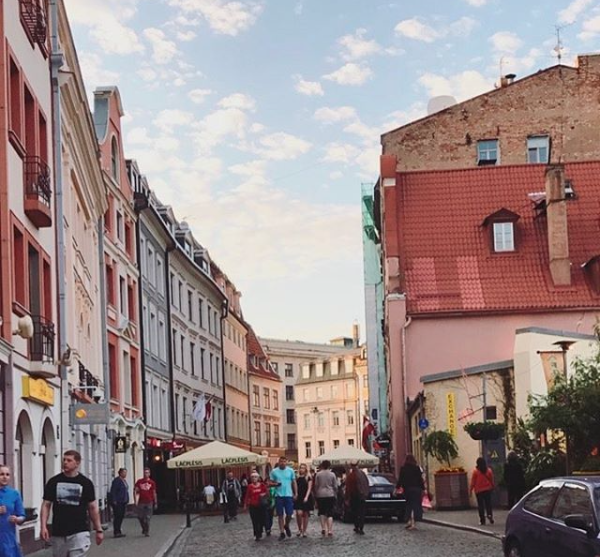 What To See And Do
One of my favorite things to do in Riga is just walking around, soaking up all the cute parks, admiring the statues and monuments scatter throughout the city and photographing the gorgeous churches and cathedrals. Riga is also busting with museums and pretty alleyways, but here are a few other highly recommended (and favorite) activities:
Museum of the Occupation of Latvia
This is an awesome museum if you want to learn a bit more about Latvia's history, particularly the periods where Latvia was occupied by the USSR, then Nazi Germany then again by the USSR. It's in a really cool part of town so bring your camera!

Address: Raiņa bulvāris 7, Centra rajons, Rīga, LV-1050, Latvia
Hours: 11 AM - 6 PM (Plan on spending 1-2 hours)
Tickets: Voluntary Donations
Get more information on their website here.
Go Night Kayaking
Explore the Daugava River by kayak, all under the stars when you take a night kayaking tour. All the city's bridges and buildings are lit up, creating to dreamy glow to the city of Riga. The tour is about 3 hours and price vary depending on your company. Your hostel will probably be able to help you book, or you can go online.

Price: "Like A Local Guide" quotes 25 Euros and gives some more details, like where to meet for the tour.
Explore the Churches and Cathedrals
You can't go to Riga and not spend a bit of time admiring the pretty city. Throughout Old Town, you'll see pastel colored buildings, intricately detailed cathedrals, stunning churches and austere governmental buildings, reminiscent of Latvia's history. Here are two buildings you can't miss:

The House Of The Blackheads — go inside (1.5 Euro for students, 3 Euro regular price) to see some exhibitions about the merchants and trading-based economy, plus a ballroom.
Address: 1 kalku iela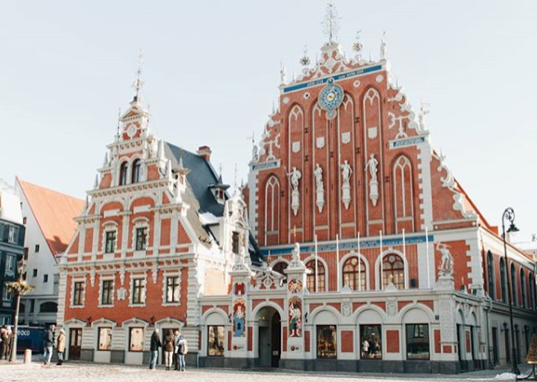 The Three Brothers make up the oldest complex of houses in all of Riga and are gorgeous to look at.

Address: Mazā Pils iela 17, Centra rajons, Rīga, LV-1050, Latvia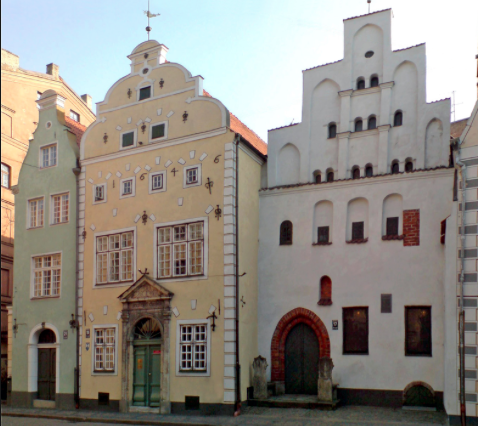 Lots of hostels will let you know about free walking tours around town which is worth doing if you'd like to see more, and learn a little history
Rent Bikes and Ride Around
Old Town is very walkable but you can also get around a bit faster by renting a bicycle. If your hostel doesn't have bike rental, check out the city bike rental system (Sixtbicycle). Visit their site, download their app and after you register, you'll be good to go.

Prices are 0.9 Euro per 30 minutes, to a max of 9 Euro per day.
Visit Vērmanes Garden
This is the oldest garden in Riga (if you do a little online research you can find postcards from the 1911 depicting life in the park!). The area was actually burned down and rebuilt with exotic plants from all over the world. If you'll be in Riga when the weather is nice, be sure to visit.

Address: Tērbatas iela 2D, Centra rajons, Rīga, LV-1050, Latvia
Hours: 24 hours
What To Eat
For donuts —
Ze Donats (The Donuts) is a unique little donut shop. The atmosphere is so cool and the shop is decorated really rad. There are tons of flavors to choose from. From neon pink bubblegum flavored, toasted coconut and classic chocolate glazed, you are sure to find a flavor you can't live without trying!
Address: Krišjāņa Valdemāra iela 18, Centra rajons, Rīga, LV-1010, Latvia
Hours: 8:00 AM - 8:00 PM (Saturdays 10:00 AM - 8:00 PM, Sundays close at 6:00 PM )
For Traditional Latvian Food —
Here's where you want to go for traditional Latvian food: Folkklubs Ala Pagrabs is a bar and restaurant with delicious, authentic food. I would order a few things and split them with your group so you can try a bunch of things.
Address: Peldu iela 19, Centra rajons, Rīga, LV-1050, Latvia
Hours: 12:00 PM to at least 12:00 AM (many nights are open until 2:00 AM or 4:00 AM).
Helpful Tips
There's a Riga Card which gives you a better price on local transport (if you'll be taking buses to get around, rather than walking or riding a bike). It also includes a discounted admission to some of the museums.
Old Town is really where you'll most likely be spending most of your time — the rest of Riga is made up of Soviet-Era apartments. Most ILP volunteers recommend staying for a weekend (or 2 days at most); you'll be able to see it all and can spend time exploring another part of Eastern Europe.
There's a quick rundown of a great weekend in Latvia. Explore as much as you can and you'll fall in love with this beautiful country!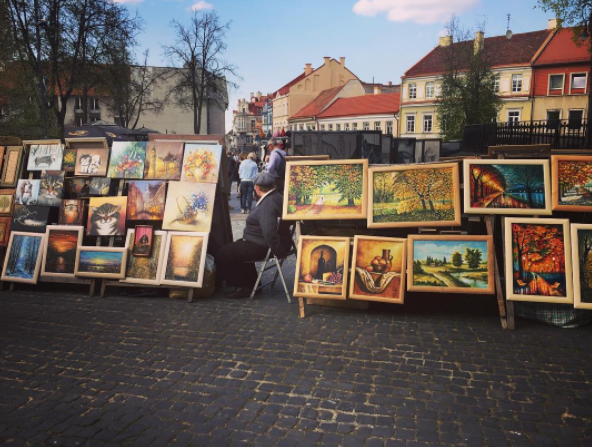 Volunteer in Lithuania through International Language Programs and you'll have every weekend free so that you can go exploring beautiful places like nearby Latvia!
Get more info here: