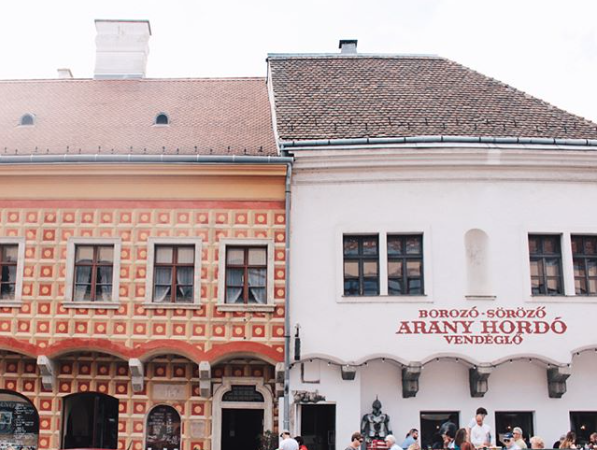 We know it's hard to choose what cities to visit in Europe, but if Budapest, Hungary isn't on your list — it should be! Especially if you are trying to budget for a trip here, these free things to do will come in handy.
Pst: We wrote a whole guide called Traveling On A Budget that you'd probably be interested in.
If you're planning on traveling Europe or even want to spend a semester volunteering in Europe, you'll have to make sure you make it to Budapest. This city is already a favorite vacation spot for a lot of reasons ... but one reason is because there are so many free things to do here.
Free Things To Do In Budapest, Hungary
Photograph Parliament
Visit Hero Square
Hike To The Top Of Gellert Hill
Join A Walking Tour
Enjoy the the lights at night
Stroll around Fisherman's Bastion
Adventure In City Park
Check Out The Communist Statue Park
Visit The Jewish Quarter
Walk Along The River
Photograph Parliament
The Parliament building is one of the most stunning things about this city. You can see if from both sides of the river which is fine, because you can't really get sick of that view. Take some time to walk around the grounds and truly appreciate this structure before exploring the rest of the city.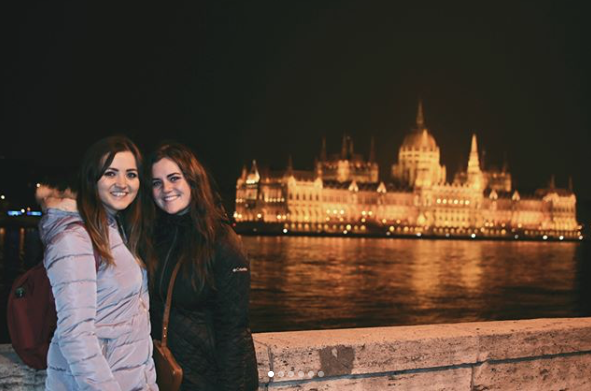 Visit Hero Square
If you love history, visit Hero Square. It's one of the major squares in Budapest and boasts some impressive statues of past Hungarian readers. Read up on a little history and so you can give your ILP group a tour of who's who in Hero Square.
Hike To The Top of Gellert Hill
This is a must do while in Budapest! You can't miss this hike. Be sure to go all the way to the top because the view is unlike anything you've seen before!
If you didn't know, Budapest was actually two separate cities, Buda and Pest, but were combined to make the country's capital. If you start on the Pest side, you can cross Elizabeth's bridge over to the hill-y Buda side. After crossing that bridge, you'll see a set of stairs that will take up you to the statue of Gellert. Then, just follow that pathway op to the top!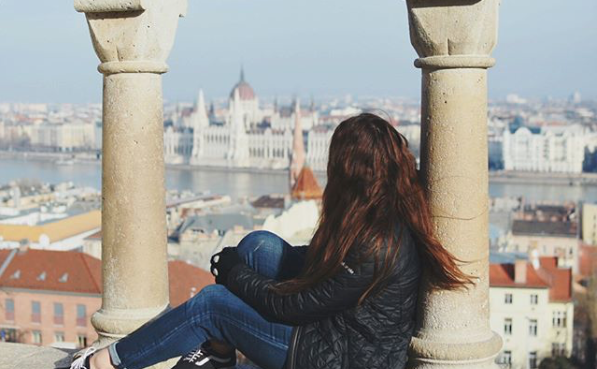 Join A Walking Tour
If you didn't know, free walking tours in Europe are incredibly popular, and there are bound to be several to choose from in the historic city of Budapest. They are usually a couple of hours long and you'll join a guide who will take you to the city's most famous sites and explain the history.
The tour is totally free, but it's customary to tip your guide a bit if you had an enjoyable time ... but the tip's amount is totally up to you, making this a very affordable way to spend an afternoon. That link above has information about finding a walking tour in your city.
Enjoy The Lights At Night
The city will light up as soon as it gets dark — meaning you get to see the Buda and Pest sides twice in one day, with incredibly different views. When I was serving abroad in Lithuania, my ILP group took a trip to Budapest and one of my favorite memories was just sitting along the Danube River across from the Parliament building, soaking it all in!
Stroll Around Fisherman's Bastion
You would have never guessed this hidden gem would be in Budapest, but it is! This incredibly intricate castle is one of the most underrated parts of the city, so be sure to grab your camera and take lots and lots of pictures (those pictures can also be a free souvenir of your trip, so take a ton!).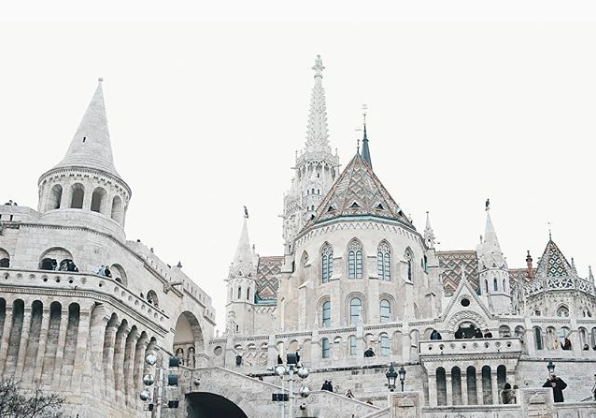 Adventure In City Park
Not only is it a beautiful park, there are unusual statues that are fun to see — plus, some of the trees in this park were planted way back in 1751! There are plenty of benches and shady spots where you can find a place to eat lunch.
Check Out The Communist Statue Park
When all the Communist statues were taken down in the city, they were exiled to a park. It is now considered an open air museum you can walk around. Make sure you check it out!
Visit The Jewish Quarter
This is another unique place to visit for all you history buffs (do you get the vibe that living in Europe and traveling around might be perfect for someone who loves history?) Anyways, this part of town is worth a stroll, peeking into synagogues and street art and the buzzing markets.
Walk Across The Bridge
It sounds kind of boring, but it's a gem worth doing! This is especially fun to do at night when the city is all lit up — make sure you see the view of Parliament in the day time, then head over and walk across that bridge that spans the Danube River and take in the sites at night ... but it's awfully pretty in the day time, too.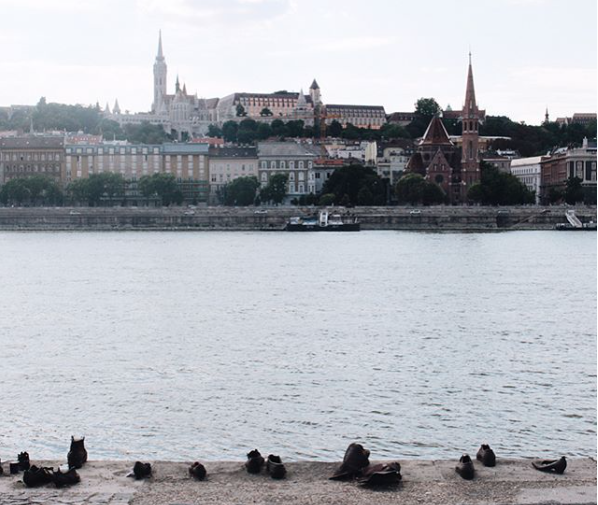 If you're looking for another must do activity and don't mind spending a couple of bucks, make sure you visit the hot springs. Trust me, they aren't free but they are so worth it. Do not leave Budapest without lounging in these dreamy springs.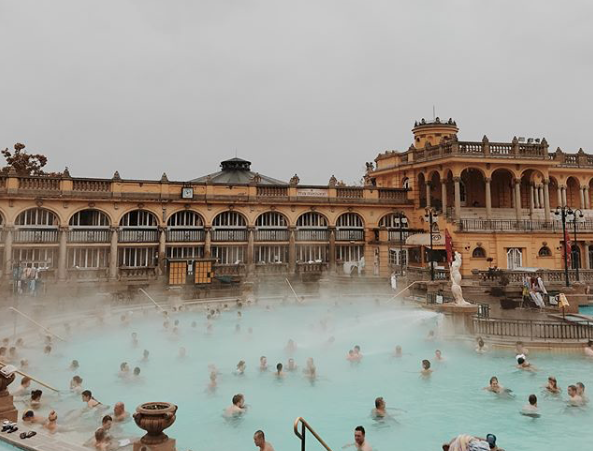 ---
Oh, and one more thing — It's very easy to get over to Budapest if you're already living in Europe! International Language Programs (ILP for short) has years of experience sending college-aged volunteers abroad to teach English or volunteer in an orphanage in Europe. Plus, you'll get weekends off and vacation days to hop over to see places like Hungary, Italy, Sweden, Greece, France, the Czech Republic and tons of other favorite vacation spots.
Get a little help deciding what European country is right for you — or you can get a glimpse into what life is like for our ILP Ukraine volunteers below: