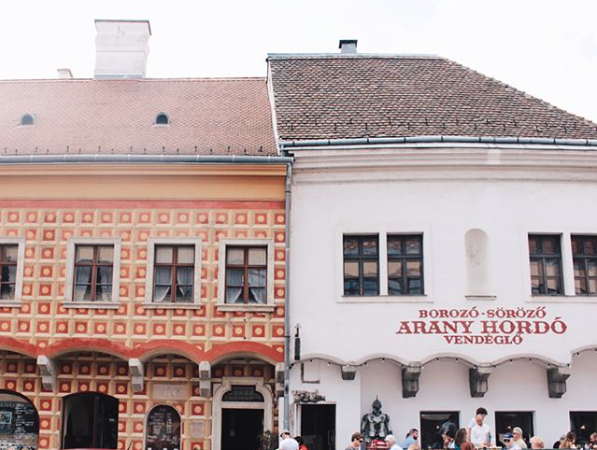 We know it's hard to choose what cities to visit in Europe, but if Budapest, Hungary isn't on your list — it should be! Especially if you are trying to budget for a trip here, these free things to do will come in handy.
Budapest is a dream. It's easily a city I could spend a few weeks in, but a few days visiting seemed to do the trick (until I can get back to Hungary!). One thing I really loved about this city was the affordability. Traveling in Europe can get expensive, but traveling around in Eastern Europe can help cut your budget, especially in Budapest.


---
Wanting to save money while on vacation?
All About Traveling On A Budget
---
Since after reading this post you'll want to visit Budapest ASAP, we have our Budapest guide full of places to eat, places to stay, and a few other must-do activities. But this post is all about the free things to do in this country!
A Few Free Things To Do In Budapest, Hungary
Photograph Parliament
Visit Hero Square
Hike To The Top Of Gellert Hill
Join A Walking Tour
Explore Castle Hill
Stroll around Fisherman's Bastion
Adventure In City Park
Check Out The Communist Statue Park
Visit The Jewish Quarter
Walk Along The River
Photograph Parliament
The Parliament building is one of the most stunning things about this city. You can see if from both sides of the river which is fine, because you can't really get sick of that view. One of my favorite places to see this gem is from Castle Hill, but you can also cross the river and walk right in front of this massive structure. My advice? See the front of the building up close during the day time, then cross over and explore Castle Hill all day long and see the sunset over the river, until the lights turn on at the Parliament building. You can get a really great view of the building at the Fisherman's Bastion (more on that spot later).
Find it: Budapest, Kossuth Lajos tér 1-3, 1055 Hungary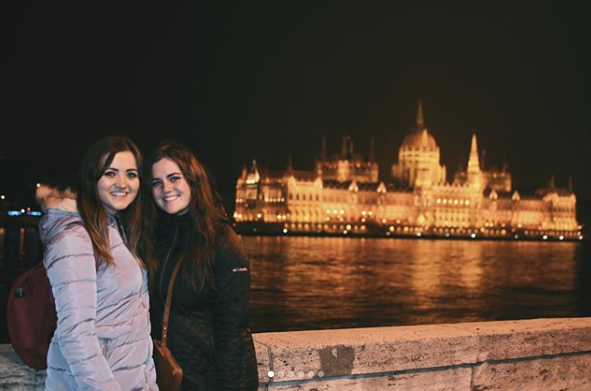 Visit Hero Square
If you love history, visit Hero Square. It's one of the major squares in Budapest and boasts some impressive statues of past Hungarian leaders. The Millennium Memorial is easily the most recognizable part of the Square, a huge structure that commemorates several leaders in the Austro-Hungarian Empire. The spot is was also the site of a handful of political events, and is around the corner from some of the country's most important museums. There's also a park nearby which is the ideal place to relax after soaking up so much history. Hero Square is one of the top things to do in Budapest, and we're glad it's totally free to visit.
Find it: Budapest, Hősök tere, 1146 Hungary
Hike To The Top of Gellert Hill
This is a must do while in Budapest! You can't miss this hike. Be sure to go all the way to the top because the view is unlike anything you've seen before (it's a bit of a climb, but beyond worth it, day or night).
If you didn't know, Budapest was actually two separate cities, Buda and Pest, but were combined to make the country's capital. If you start on the Pest side, you can cross Elizabeth's bridge over to the hill-y Buda side. After crossing that bridge, you'll see a set of stairs that will take up you to the statue of Gellert. Then, just follow that pathway up to the top.
Join A Walking Tour
If you didn't know, free walking tours in Europe are incredibly popular, and there are bound to be several to choose from in the historic city of Budapest. They are usually a couple of hours long and you'll join a guide who will take you to the city's most famous sites and explain the history.
The tour is totally free, but it's customary to tip your guide a bit if you had an enjoyable time ... but the tip's amount is totally up to you, making this a very affordable way to spend an afternoon. You may be able to talk to your hostel about any free walking tours they suggest or know about, or maybe they can grab you a city map and point out a few districts to explore.
Explore Castle Hill
Easily one of my favorite afternoons in Budapest was walking a zillion miles all over Castle Hill. It's on the western side of the hill-y Buda side, and includes a few sites you'll want to see (like the Fisherman's Bastion). It's home to Buda Castle which you're welcome to go inside of (for a fee) but admiring the imposing building is just a lovely from the outside. The grounds are gorgeous, sprawling green spaces with perfectly manicured gardens, and some of the best views of the city. There are towering bronze statues mounted on waterfalls and above fields of flowers, plus cobblestone pathways that lead you through charming little "mini towns" of restaurants and cute shops.
Castle Hill feels like a mini city and can easily take up a few hours of your time, just walking around to see it all.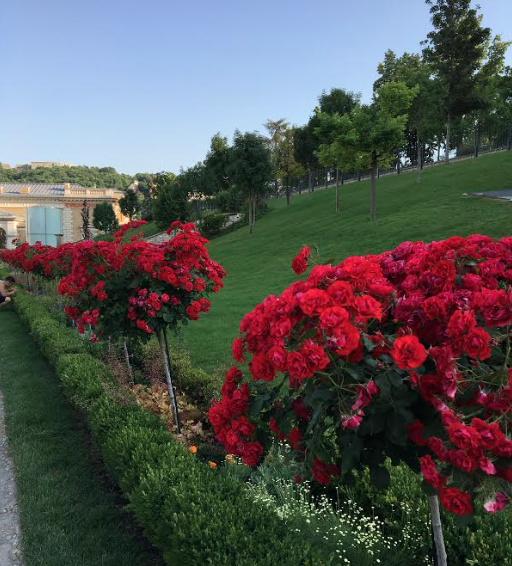 Stroll Around Fisherman's Bastion
Fisherman's Bastion is on Castle Hill and was one of my highlights of the trip ... and totally free to visit! It has seven towers you can walk through and beautiful views of the river and other surrounding areas. Take lots of pictures of this beautiful place and soak it all in (this was definitely my favorite view point in Budapest). This incredibly intricate castle is one of the most underrated parts of the city, so be sure to grab your camera and take lots and lots of pictures (those pictures can also be a free souvenir of your trip, so take a ton!). That second picture is one every ILP volunteer needs to take, and can only happen at Fisherman's Bastion.
This place is free to visit, but you can pay to get access to some of the towers (but I didn't feel that was necessary).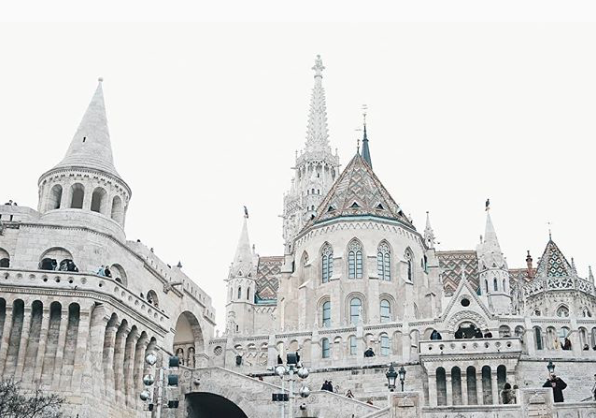 Adventure In City Park
If you didn't guess already, so many of my favorite things in Budapest were all about walking around the neighborhood, and running into some cool sites. When I visited, we ran into this really cool art project with brightly colored benches to hang out on, and volunteers handing out water bottles to help keep the city hydrated (it was so hot that day). How fun!
Now, City Park is a must-see spot. Not only is it a beautiful park, there are unusual statues that are fun to see — plus, some of the trees in this park were planted way back in 1751! There are plenty of benches and shady spots where you can find a place to eat lunch. It's the largest park in the city, home to the imposing and impressive Vajdahunyad Castle, and handful of bistros, a zoo, a botanical garden, and others (which cost a small fee to see).
Find It: Budapest, Kós Károly stny., 1146 Hungary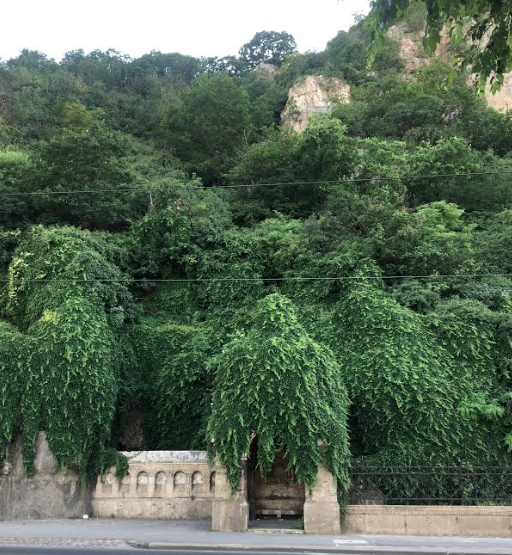 Check Out The Communist Statue Park
When all the Communist statues were taken down in the city, they were exiled to a park. It is now considered an open air museum you can walk around, locally known as Memento Park. The space is split in two, one section called Statue Park and another section called Witness Square. Inside Statue Park, find 42 statues that were removed from the city of Budapest once Communism fell. Witness Square is home to a replica of Joseph Stalin's boots. These boots became a symbol of a revolution after one of Stalin's statues was pulled down in 1956. It's a historic tourist spot that's totally free (something I love).
Find it: Budapest, Balatoni út - Szabadkai utca sarok, 1223 Hungary
Hours: 10:00 AM to 6:00 PM
Visit The Jewish Quarter
This is another unique place to visit for all you history buffs (do you get the vibe that living in Europe and traveling around might be perfect for someone who loves history?) Anyways, this part of town is worth a stroll, peeking into synagogues and street art and the buzzing markets. It's really artsy, full of cafes if you want to spend a few Florints and grab lunch, a bowl of hummus, or some amazingly tasty bagels. The buildings here have so much character and history — I spent a whole afternoon wandering around here and didn't spend a dime.
This blogger has an outline of a free walking tour you can do yourself, plus a map so you know where to go.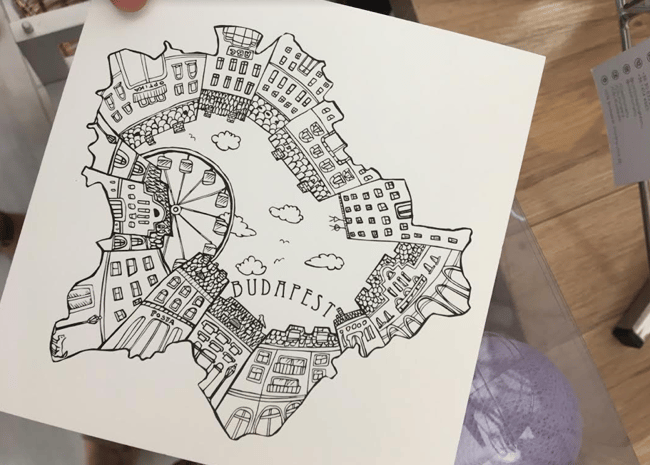 Walk Across The Bridge
It sounds kind of boring, but it's a gem worth doing. Remember how we said the city of Budapest is actually two cities combined into one? You really visualize this when walking across the bridges that connect Buda to Pest. A little tip for you: the Pest side is really hilly and full of caves ("pest" actually means "cave") which you can really see when walking between the two sides.

This is especially fun to do at night when the city is all lit up — make sure you see the view of Parliament in the day time, then head over and walk across that bridge that spans the Danube River and take in the sites at night ... but it's awfully pretty in the day time, too.
There are a series of bridges that connect the two halves (eight famous ones, to be exact), but Elizabeth Bridge is one of the most famous. Read all about the bridges here.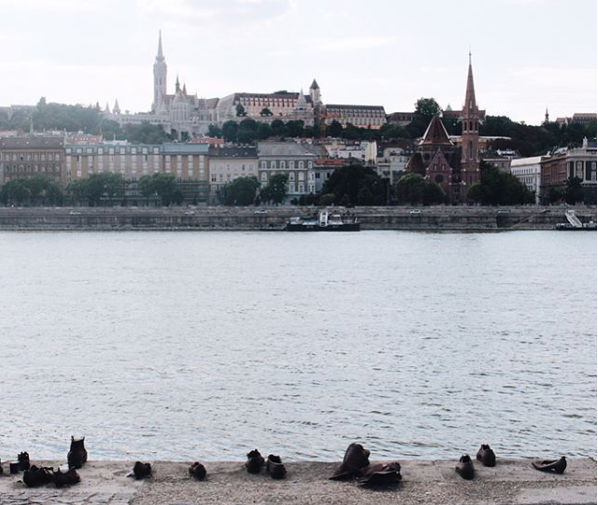 It's very easy to get over to Budapest if you're already living in Europe!
International Language Programs (ILP for short) has years of experience sending college-aged volunteers abroad to teach English or volunteer in an orphanage in Europe. Plus, you'll get weekends off and vacation days to hop over to see places like Hungary, Italy, Sweden, Greece, France, the Czech Republic and tons of other favorite vacation spots.