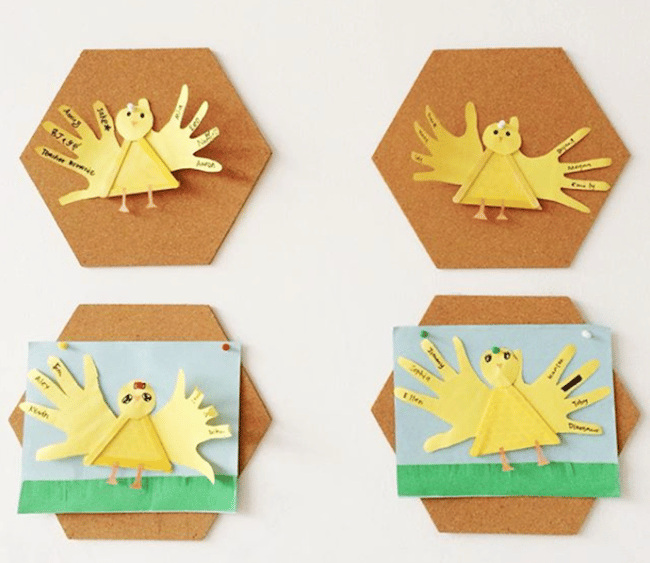 Whether you need lesson ideas for your very first week of teaching (good luck!) or are looking for a few new lessons to mix things up after you have been living in a foreign country for a while, we've got you covered. Teaching English abroad means spending time in the classroom with your darling kids. As an ILP volunteer, you will be able to make some really adorable crafts while your kids learn English. It's amazing to think about how making yarn monsters can help kids speak English, but it really works!
While each volunteer gets to teach a variety of subjects, teaching arts and crafts was my absolute favorite when I went to China with ILP. Here are a few tips to help things go smoothly, and 10 arts and crafts ideas that are simple and cute:
Muffin Liner Ice Cream Cones
Paper iPods
Jelly Fish Suncatchers
Paper Plate Spaghetti
Popsicle Stick Teepees
Paper Rainbows
X-Ray Hands
Paper Pineapples
Starry Night
Yarn Monsters
+ A Few Pictures For Inspiration
Muffin Liner Ice Cream Cones
Cut out a triangle of brown construction paper for the cone; you can have your kids make the cross hatched design on the cone if you'd like. Glue the cone onto a piece of white paper. Next, use a glue stick to hold down two muffin liners to be the ice cream on top! (Cottonballs also work well!)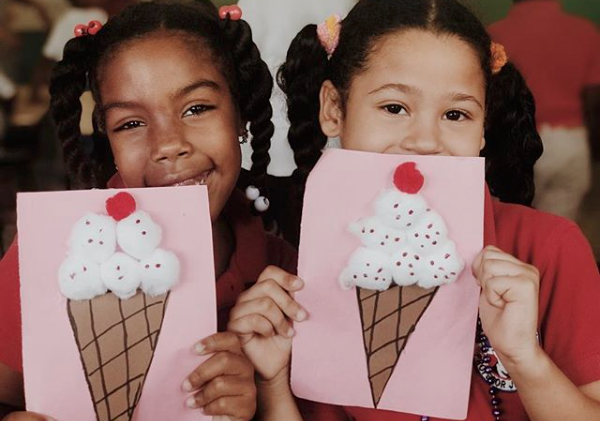 Paper iPods
I loved this craft as much as my kids did! Cut out different colored rectangles of construction paper to be the iPod; a little square of black paper acts as the screen, and a circle of white paper is used to press "pause" and "play".
Tape cotton balls to the end of a long string of yarn to be the headphones. Tape or glue all together and you are done! Have your kids sing and dance to their music once you finish.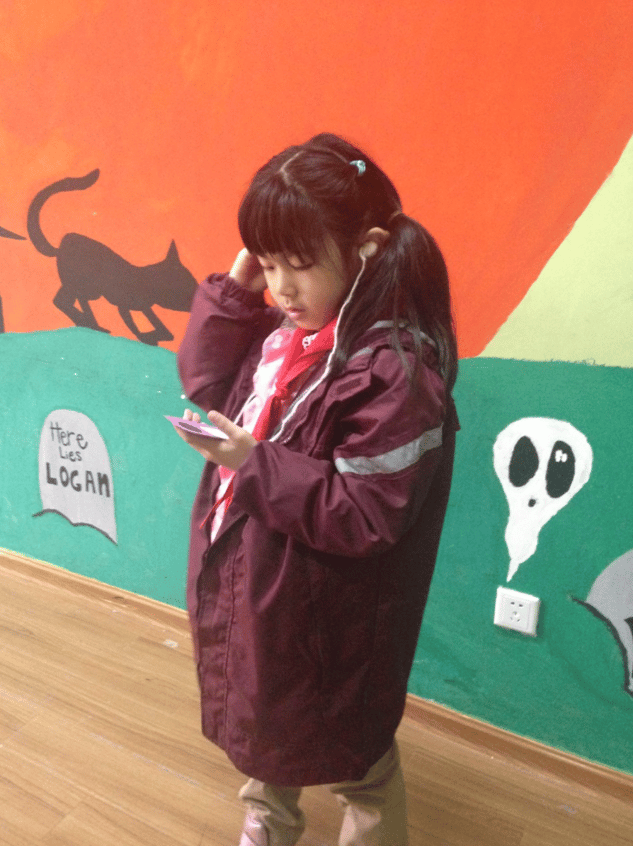 Jelly Fish Suncatchers
Draw a half circle on a sheet of paper for each student. Pass out glue sticks and let your kids glue on small pieces of tissue paper to make a colorful sun catcher within the half circle. Add yarn tentacles and you are done!
Paper Plate Spaghetti
Trace a circle "plate" on a piece of paper for each student, or pass out a paper plate. Have students glue squares of red construction paper "sauce" onto their plate. Next, add the yarn "spaghetti" and circles of brown construction paper "meatballs". Yum!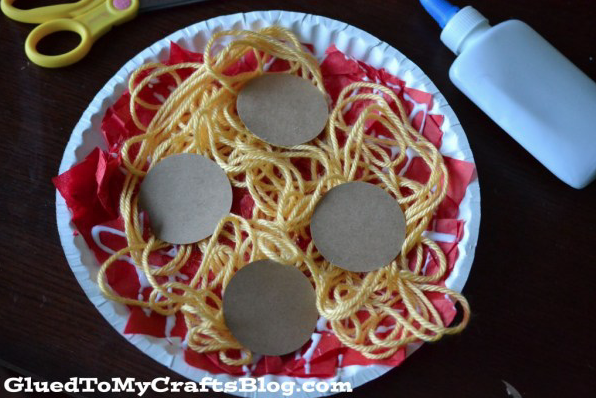 Popsicle Stick Teepees
3 popsicle sticks and a triangle piece of paper is all it takes to make these cute teepees. Arrange the popsicle sticks in a triangle and put the paper on top. Tape the sides together to help it all stick together, and have your kids decorate with stickers, markers, or crayons.
Paper Rainbows
Strips of paper for each color of the rainbow makes this colorful craft. Tape down one side on a piece of paper, and curl the edges by tightly rolling each color on a pencil for a 3-D look. Glue on a white cloud of cotton balls for a special effect.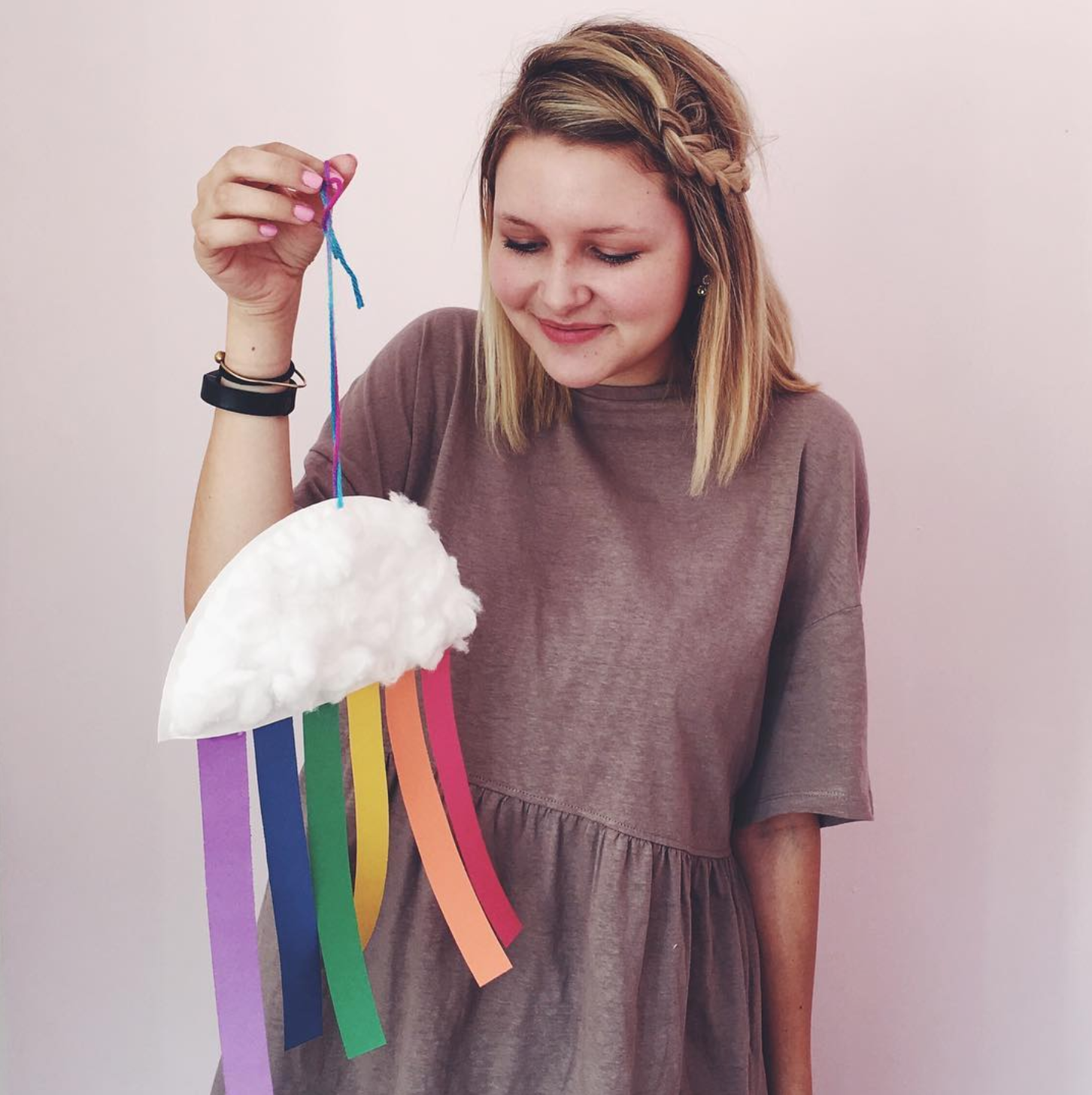 X-Ray Hands
Have each child trace their hand with chalk on a sheet of black construction paper. Use Q-tips to act as the bones inside of your very own X-Ray of your hand!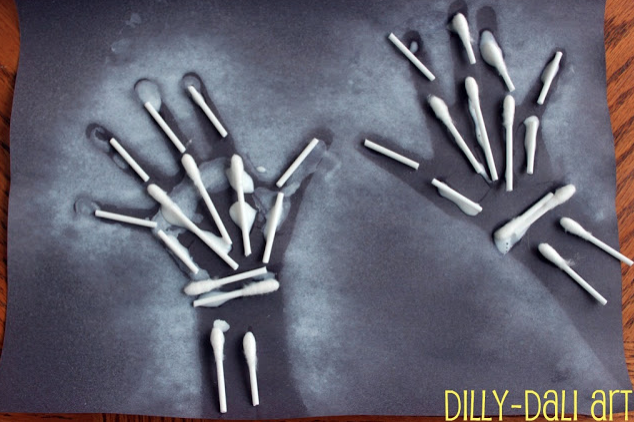 Paper Pineapples
Have each child trace their hand on green paper for the pineapple's top. Have your students cut that out while you pass out the ovals of yellow that make the pineapple's body. Have your kids decorate their pineapple with colored pencils, stickers or googly eyes before taping on their handprint top.
Starry Night
Black construction paper creates the perfect backdrop for a starry sky. Add a moon of tin foil, star stickers or a swirl of glitter if you are feeling brave. The glitter makes it extra special but just a little messy.
Yarn Monsters
Grab pipe cleaners, googly eyes and yarn to make these cute critters. Wrap the yarn around and around each student's hand, then wrap the pipe cleaner in the middle. Take the yarn off everyone's hands and cut the ends off to make a fluffy yarn monster. Twist the pipe cleaners into wacky shapes and tape the eyes to the top.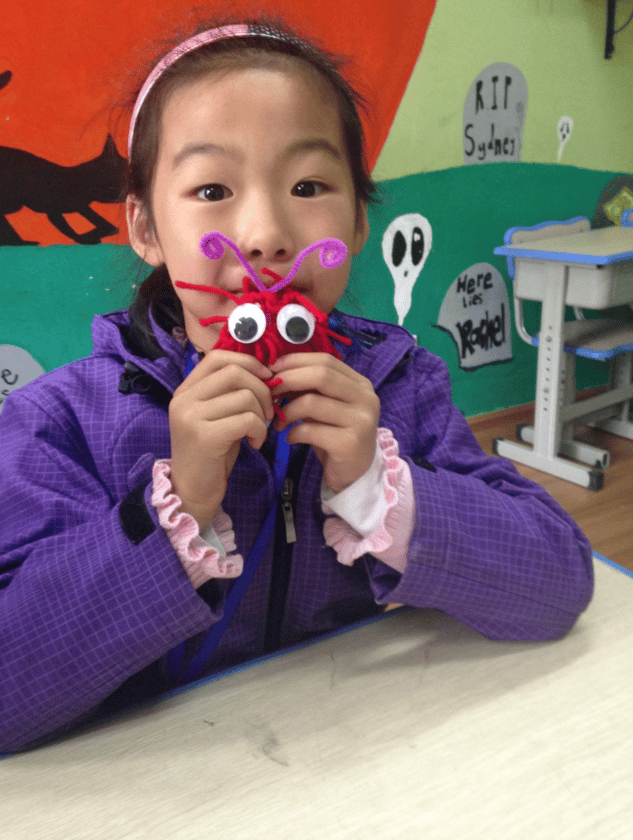 + A Few Pictures For Inspiration

You may be able to scroll through the ILP Instagram account or #ILPAdventure and find some lesson ideas just by looking at what our volunteers are posting about. Here are a few pictures to give you a bit more inspiration when it comes to lesson planning: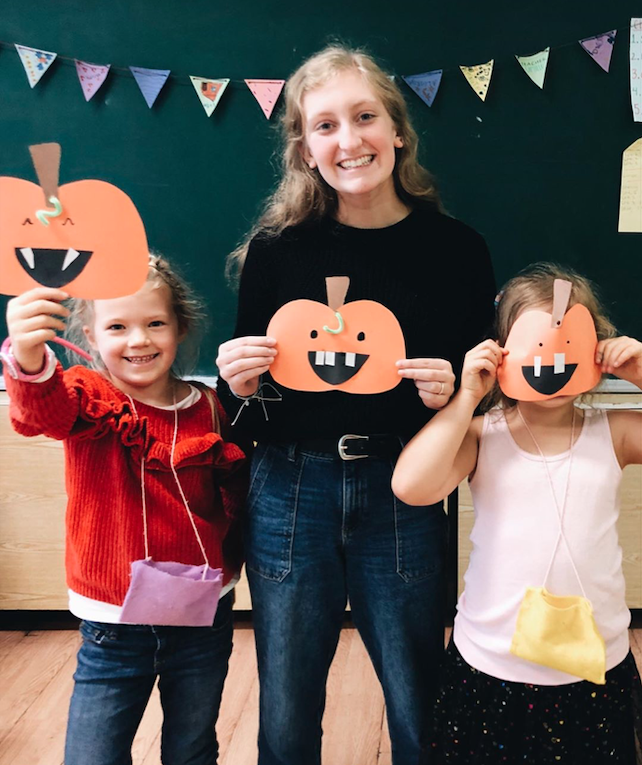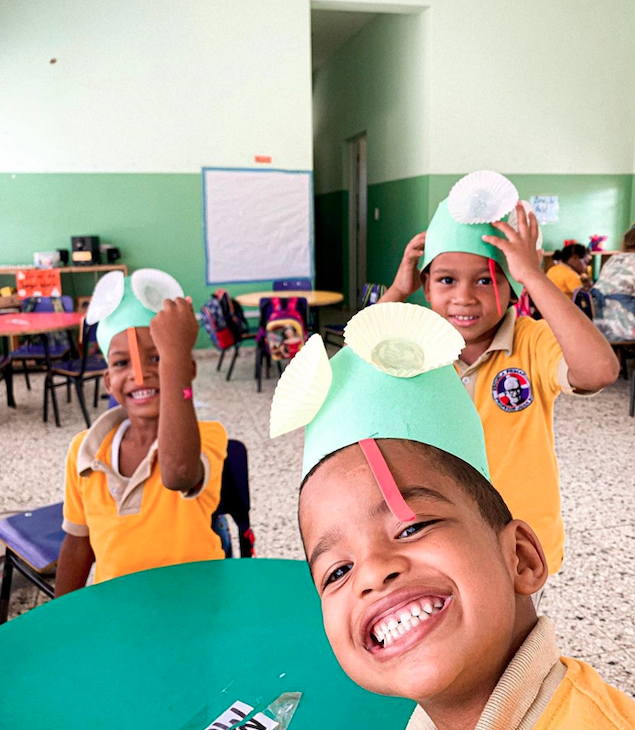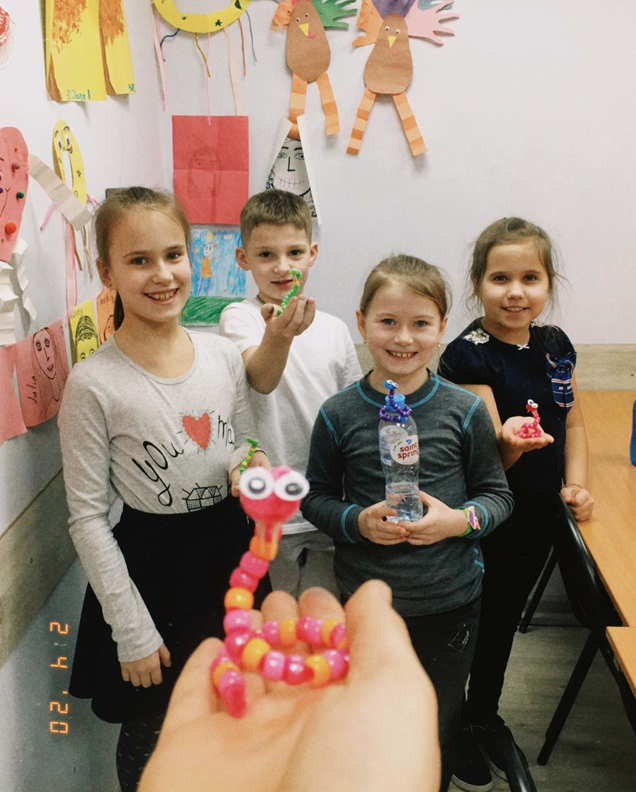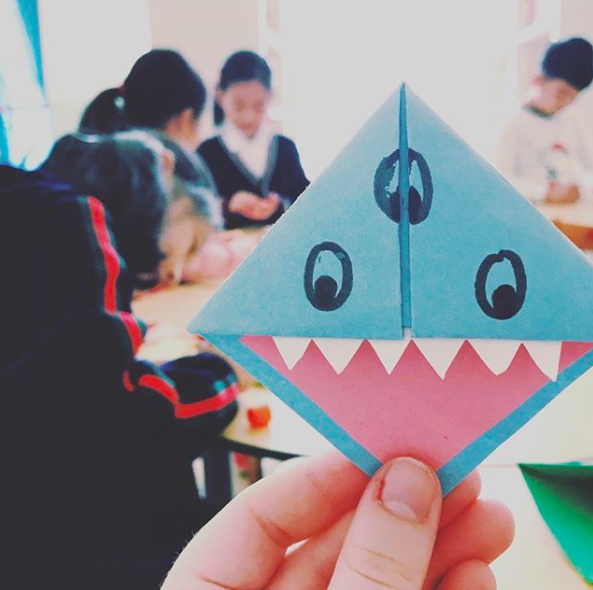 You don't need to have any experience teaching to volunteer with ILP.
As you can see, teaching is more like hanging out with your kids than the traditional type of teaching you think of. We train you on our proven teaching methodology so that you can be an effective teacher during fun lessons.
If you have a few questions about how you can make a difference teaching English abroad, click the button below to talk to an International Language Programs (ILP) representative!