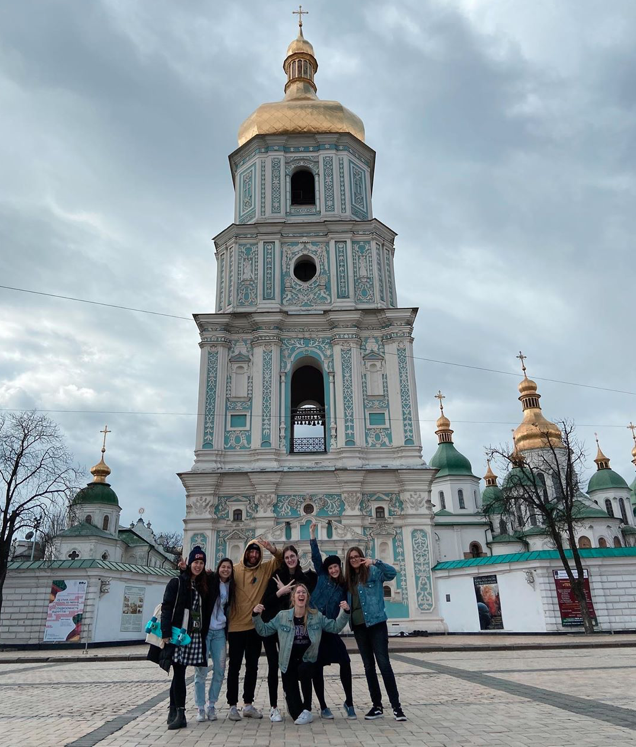 We've put together a little guide to show you exactly what you're volunteer will be up to and what is expected of them.
---
We have an ILP Guide for Parents that probably answers a few more questions you have.
---
ILP's number one priority is keeping all of our volunteers safe. We have quite a bit in place to help set your volunteer up for a sucessful and safe semester, but the majority of their experience is up to them. ILP is here to answer questions, provide housing, set up the teaching schedule, but volunteers will be responsible for figuring out ways to spend their free time, planning their own vacations, and navigating a new definition of "normal". The experience of living abroad is one that our volunteers will never forget — Over the years, we've found that independent volunteers who want to work with a group well have meaningful moments of service, and gain quite a bit of confidence as they through the ups and downs of living in a different country.

This post delves into a few more details about what our volunteers are doing and how they are spending their time to paint a picture of what volunteering with ILP is like.
What Is My Volunteer Really Doing With ILP?
Teaching And Volunteering
Having Fun During Free Time
Becoming Independent
Going On Vacations
Following The Rules And Meeting Expectations
Teaching And Volunteering
Helping children by spending time with them and helping them learn English is what our program is all about. Volunteers spend no more than 20 hour a week volunteering, Monday through Friday. They will teach English (or volunteer in an orphanage) between three to four hours a day. When your volunteer arrives in-country, they'll get a teaching assignment and schedule for their semester. They'll be planning their own lessons (after being trained on the ILP curriculum, and will be able to use the teaching resources ILP provides).
Depending on which one of our ILP countries your volunteer chose to serve in, they may teach in the morning/afternoon in a school or in the evening as an after school program (or possibly a little of both). They will also spend a little time during the week creating and getting ready for their lesson plans.
They will always have their weekends off, plus vacation days through out the semester — more on that later!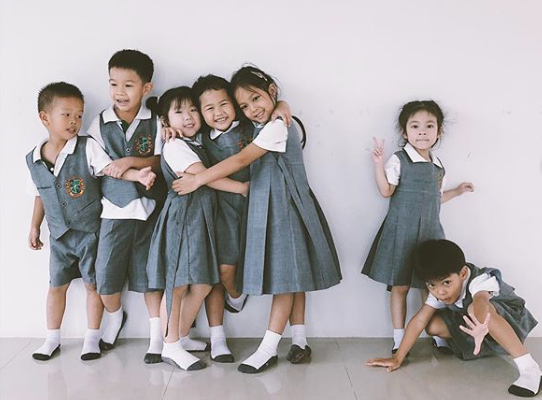 Having Fun During Free Time
When your volunteer is not teaching (or serving the kids if they volunteer at the Romanian orphanage) they will have free time to use as they wish as long as it's within the rules (keep reading for those). What they do during their free time is really up to the volunteers!
ILP does not plan activities for them, but rather provides resources (like this blog), with ideas to encourage them to get out, explore, and make the most of their semester. We are looking for adventurous volunteers who are looking to figure out the local bus route, try a new food or restaurant, purchase tickets for that museum while navigating a language barrier and more. It's definitely a program for someone who is willing to jump right in and try to figure it all out!
Outside of the classes, most volunteers use their free time to explore their city, shop, try new treats, relax, read books and spend time with their ILP group. Many volunteers choose to attend a church of their faith. Many join a local class or a gym. It's really up to them.
We do require that volunteers are in groups of at least 2 or 3 while out exploring.
Becoming Independent
All parents hope they raise their kids to be good, independent and strong adults. If your child has decided to go abroad and volunteer for a semester, they're definitely on the right track for the first one. Becoming independent and strong are side affects of a semester abroad. ILP is not a program that plans out every detail for our volunteers. It's kind of half and half: we set up part of their experience by providing the housing and the teaching schedule (and a few other things) but our volunteers are responsible for creating their overall experience.
They will be learning to get around a new city (usually using public transportation), communicating with people that don't speak the same language and learning to deal with the uncomfortable situations on their own. It's a group-centric experience that relies on adventurous, self-motivated, and independent travelers who are looking to get the most out of their semester abroad. If your volunteer would do better where vacations are planned for them, their weekends are scheduled out, and free evenings are filled with planned dinners or devotionals, there are other programs more like that.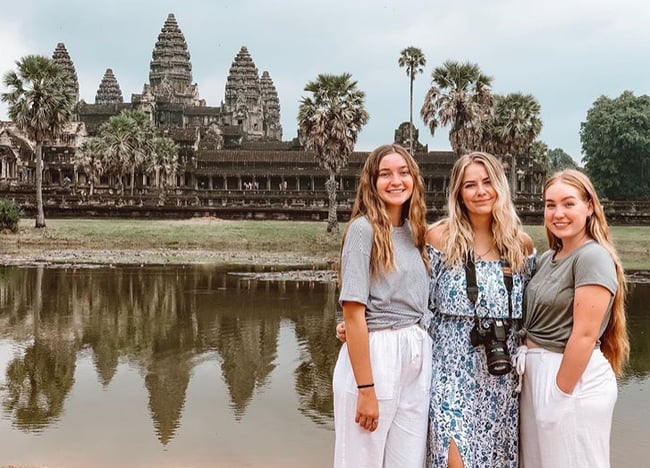 Going On Vacations
Your volunteer will have weekends off and vacations throughout the semester. The vacations are one of the most rewarding parts of their trip (behind the cute kids of course) and they will make the best memories with their group. Vacations are planned by our volunteers which means lots of research, booking flights, figuring out train schedules in Germany, finding somewhere to stay during their island vacation in Panama, and more. Vacations are full of new experiences, that's for sure!
We know as the parents this is probably one of the more nerve-wracking parts of the experience, but rest assured that there are rules surrounding vacations.
The ILP directors keep a very close eye of everything that is going on in the countries that are volunteers are in and vacationing to and any requests to areas not deemed safe for any reason by ILP are not approved. They must also travel in groups of three or more. One of the big perks of volunteering with ILP is having the company of a group of friends with you - this is usually one of the things that draws our volunteers to sign up with ILP rather than traveling solo.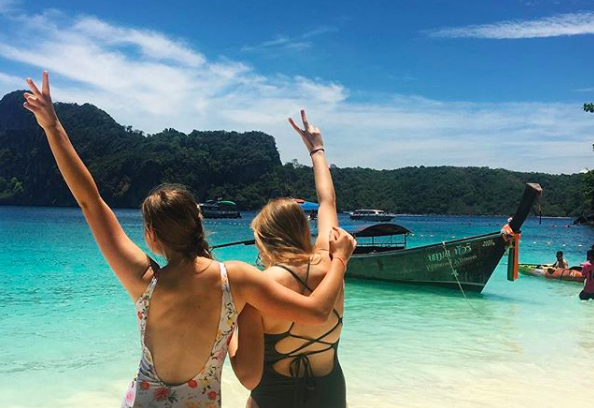 Following The Rules and Expectations
When your volunteer applied for ILP, they signed an agreement saying they would follow all ILP rules and Code of Donduct. The Code of Conduct is very similar to the BYU honor code and the rules are put in place to help make sure everyone stays safe and comfortable while living abroad.
Some of the rules are things such as no drinking, drugs, not going out of the school alone (they must be in groups of 2 or 3 or more), being in by curfew and more. These rules and guidelines are here to help keep our volunteers safe, and it's crucial your volunteer understands these guidelines and agrees to them during their semester — this isn't a program for volunteers looking to hang out in a foreign country to party and drink.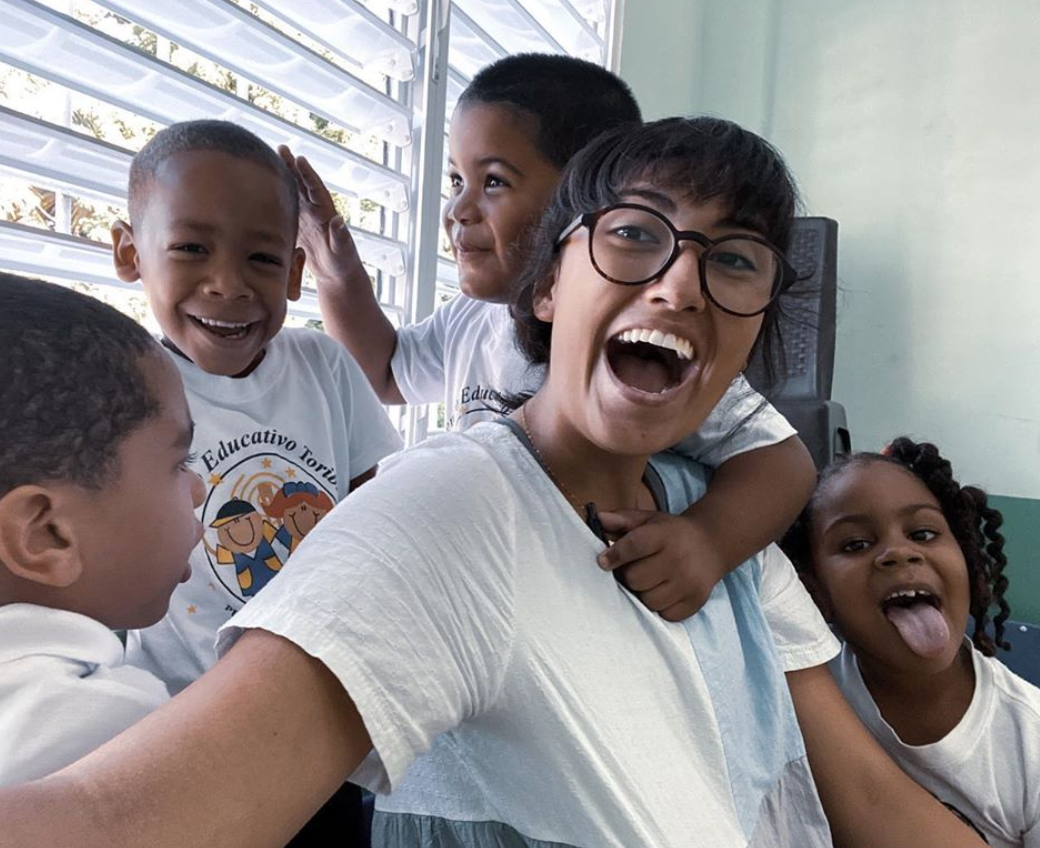 Still wondering about a few things?
If you still have any questions or concerns about your volunteer serving abroad with International Language Programs, feel free to contact our awesome ILP representatives! They have all been on the program and have first hand experience of what it's like and are here to help make sure you get all of your questions answed.