Teaching English is just one way to make an impact while you're in India.
We're so excited for your semester of volunteering in India! This program is really unique in a lot of ways, especially when it comes to connections and culture. While the focus of our volunteer program is in the classroom, teaching and interacting one-on-one with students, we know that you love to serve in all sorts of ways (because we've seen it).
Each country has unique needs and so many ILP volunteers seek out ways to do more — in many of our programs, we've seen volunteers go above and beyond their service in the classroom. Some have volunteered to clean up the local beach, take family photos their first time ever or even hold a little concert for the neighborhood ... making it the first time to hear the cello for many of them.


---
Pst — Not an ILP volunteer yet?
Get started by filling out this application online
---

In India, we've been overwhelmed by the ways our volunteers have been serving their local community (and beyond). There's an incredible team based in India that has helped our volunteers get involved with so many activities. There are countless ways to give back during your time, but here are just a few ways you can add to your service during your ILP semester!
Ways you can get involved in India
Visit a school for the blind

Serve milk at the hospital

Projects at local temples

Fundraise for needed supplies

Fundraise for sanitation projects

Planting flowers and other service projects
We've heard about several service projects our volunteers have asked about and initiated, as well as ones our team in India has helped to arrange. Below, we have a little more detail on these service projects (and some pictures) to help you get excited and start thinking about how you'd like to serve outside of teaching during your semester.
The School For The Blind
As an ILP volunteer, you're teaching part-time, which means there is time during the week and weekends to do more (and explore your new home). ILP groups have had the opportunity to help at several nearby schools outside of their teaching schedule in a few ways.
Several groups have taken regular trips to the nearby school for the blind, where the students love music. Some have brought musical instruments to have a little concert or just played clapping games with the students while they sang group songs. Other groups have visited the nearby school for children with disabilities and helped by cheering the kids on during physical therapy sessions or by making encouraging posters to hang up in rooms around the center.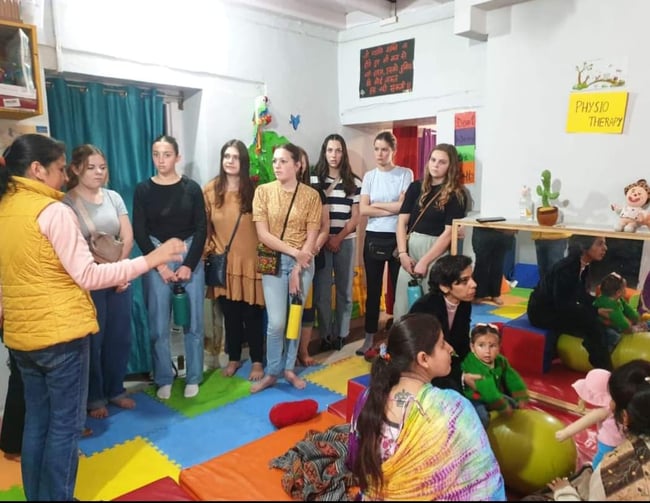 Serving Milk
Close to where ILP volunteers live is a government hospital. Volunteers are needed to help distribute meals and snacks to the patients, which is something several ILP groups have helped with — serving warm milk to the patients and their families is a needed service in this particular hospital.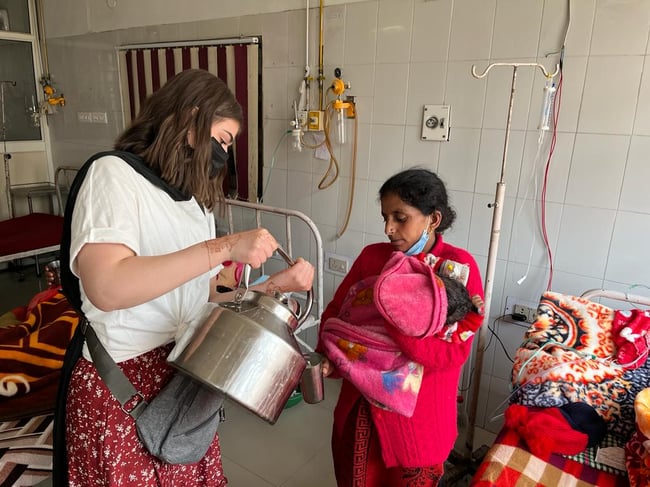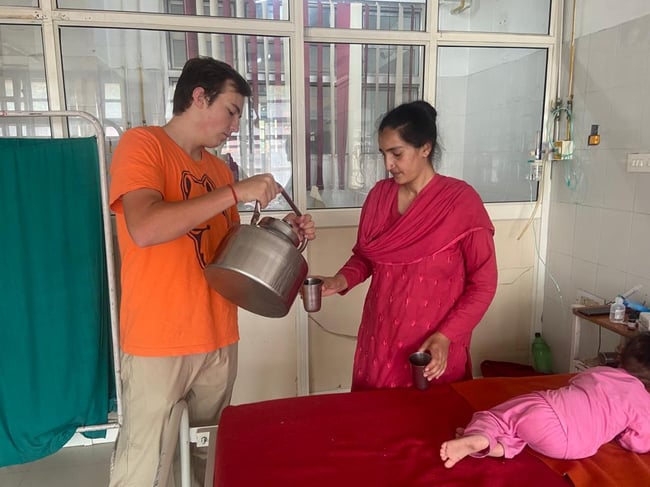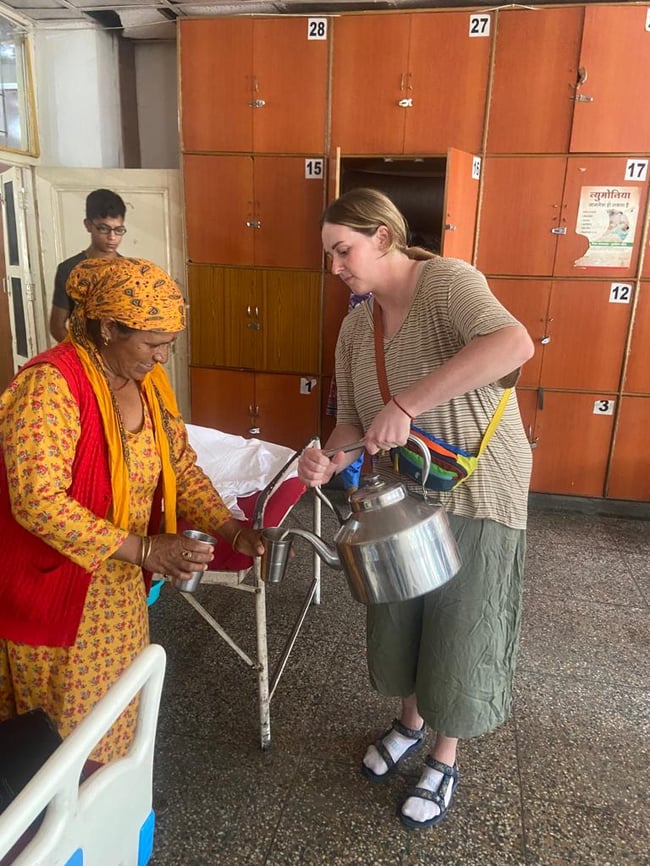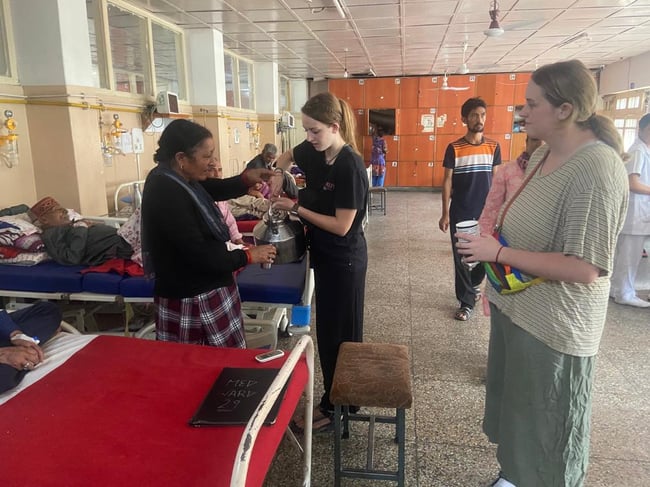 Projects At Local Temples
Culturally, India is very religious in general; a large portion of the population is Hindu, Muslim, Buddhist, Sikh, Christian, etc. It provides a rich culture with many influences, temples, churches, and beliefs that help shape many elements of India. Many believe in practicing religious tolerance and allowing religion to shape life in this country, even if other views seem contradictory. You'll quickly see this influence just as a tourist, but even more if you volunteer in the local temples.
Multiple ILP groups have found ways to help in the local temples where they live and also on vacation. One group asked how they could help in their local neighborhood helped handing out food after a prayer service. Another group planned extra time during their vacation in Amritsar to volunteer at the temple there. You can read more about volunteering in Amritsar, here.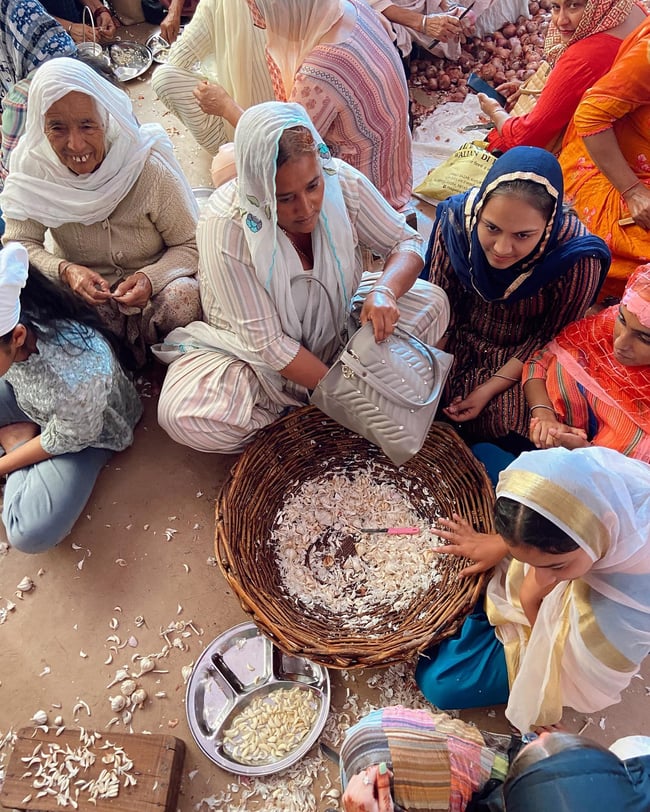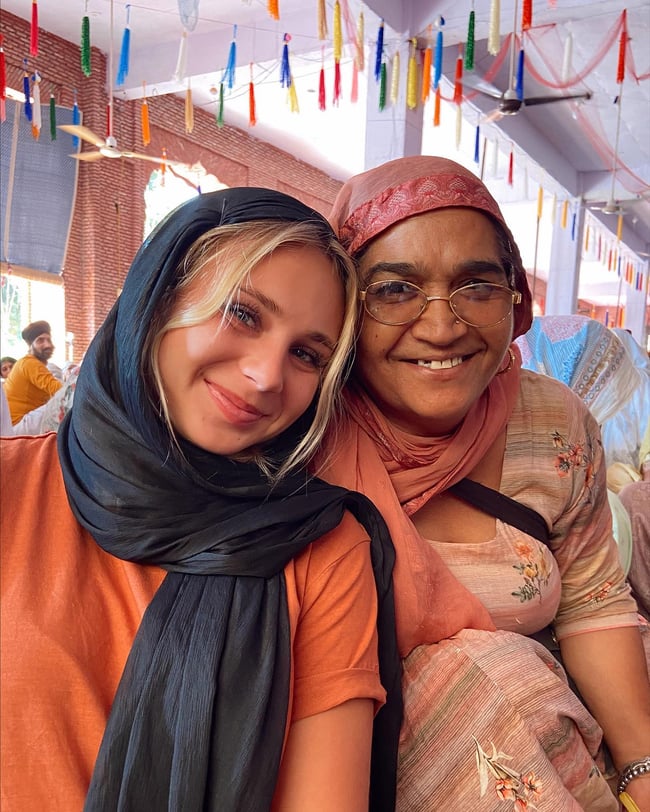 Fundraising
The India program is a little unique compared to other ILP programs. India is a Hybrid location, meaning it's a combination of our Exchange and Humanitarian projects. You'll be teaching children who can afford and subsidize elements of your experience as well as children with very limited means. Some ILP groups have wanted to do more during their semester and fundraised additional funds to help the children at the public schools they are teaching at.
One ILP volunteer was given money from her grandmother and decided she wanted to help with sanitation efforts at the school. She asked friends and family to donate and was able to help with the funds to install a proper toilet at the school. Other volunteers asked for friends and family to send needed items and funds to purchase things for the children at a particular public school. One group took the sweetest pictures of the students who each received shoes, socks, sweaters, and notebooks.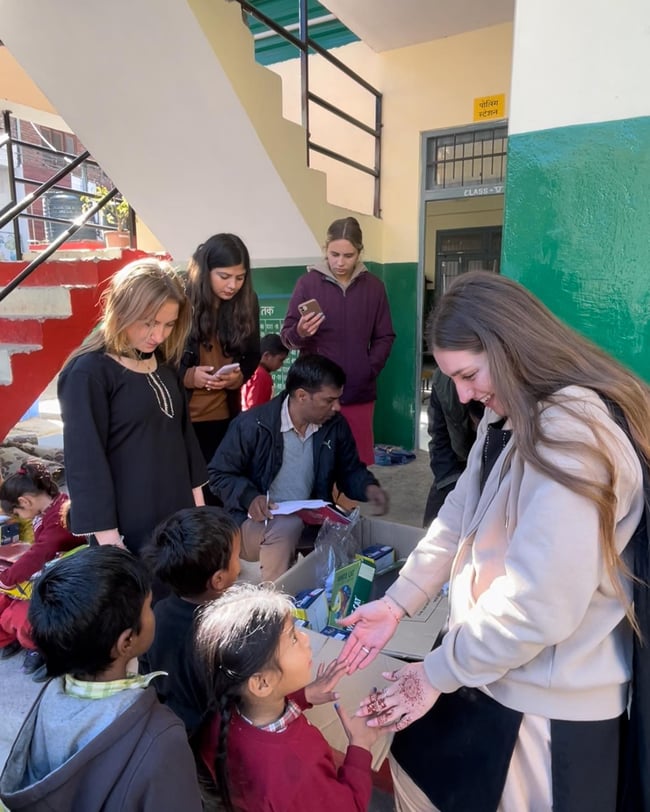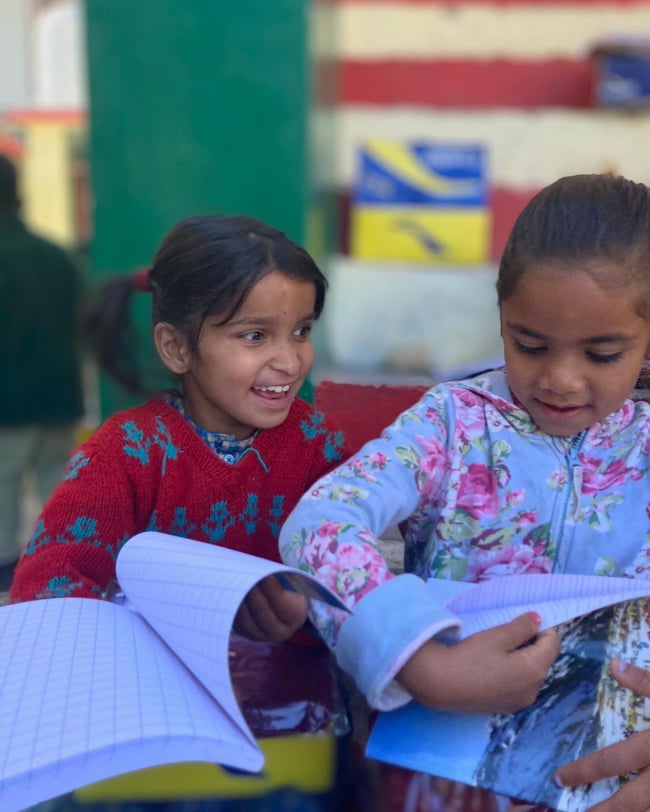 Planting Flowers
One member of our team in India has connections with a local foundation that has several volunteer opportunities. The opportunities vary, but one ILP group wanted to get involved and was able to help a woman in their local neighborhood whose house had burned down. The home was being repaired by the foundation, but they were looking for volunteers to help plant flowers outside of her repaired home.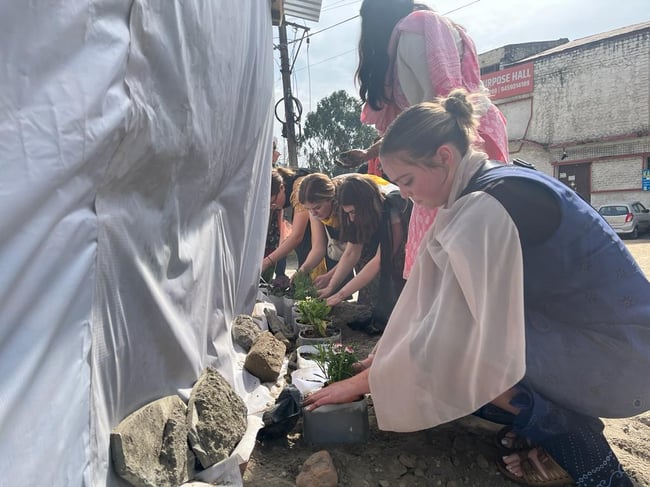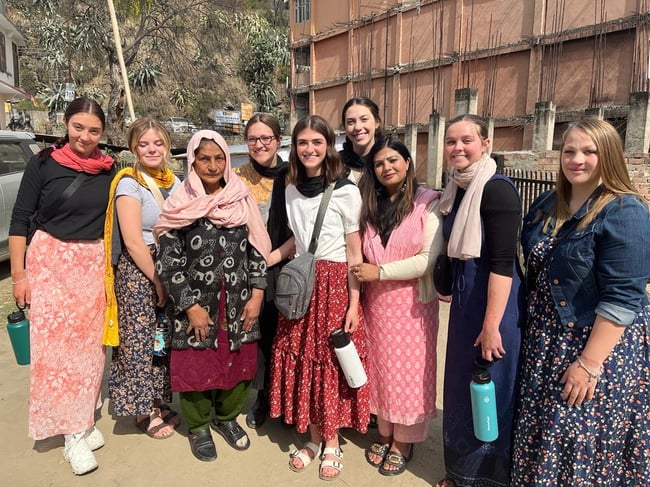 Want to get involved by volunteering in India for a semester?
Join ILP's Program in India! We are currently accepting applications online and have a spot waiting for you. Come join a group ready to teach English, help in the community, and experience this incredible country.