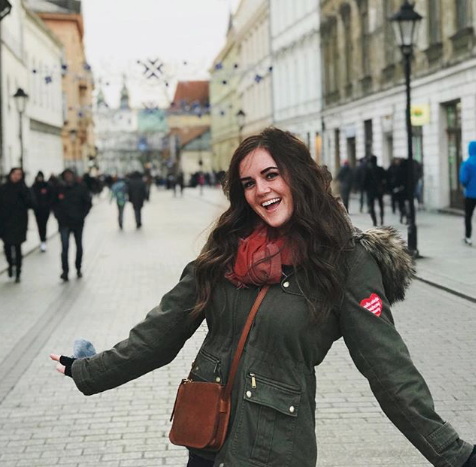 Maybe it's a New Years Resolution or maybe you're saving up for some cool trip like backpacking Europe. Whatever the case, these tips can help you out this month.
If you're into saving money, we've got the post for you. Take 30 or so days and see if you can use these tips in your own life.
Head's up, travelers! If you're wondering how to pay for a semester abroad, check out this free guide.
Some of these ideas might be more difficult to do than others, but every one will help you pinch your pennies so you can pay for something awesome later or make your cash last all month long:
Ways To Save Money This Month
Try Meal Planning

Work Out At Home

DIY Something

Rent It

Do Free Things

Only Drink This

Cancel Your Subscription

Write It All Down

Update Your Amazon

Grocery Shop-Hop
Try Meal Planning
You're probably sick of seeing meal planning on social media but there are some pretty good reasons to start this trend for yourself. If you find yourself buying food you don't end up eating or think all your money is going towards eating out, try meal planning to save money.
Work Out At Home
Do yourself a favor and skip out on paying for a gym pass this month and do your workout at home. Run around the block, borrow a bike for a bike ride and join a yoga or Zumba class via YouTube.
DIY Something
You might not save hundreds with this tip, but every little bit helps, right? Try to DIY before you buy. Try out a coconut oil or olive oil hair mask instead of an expensive conditioner, try making your own laundry soap, or do your own manicure instead of getting your nails done. It might end up saving you quite a bit.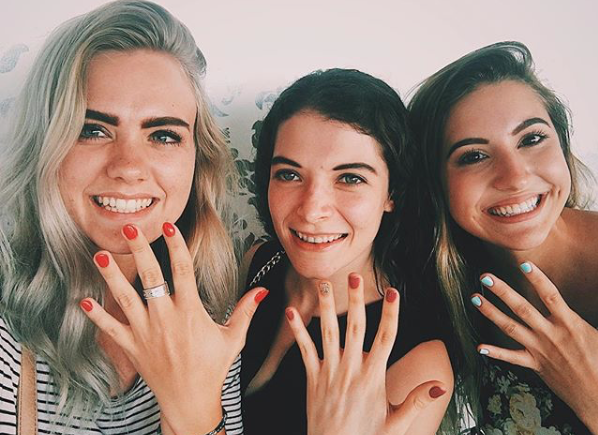 Rent It
Buying second-hand or renting can save some serious cash. Before you buy anything full-price, see if you can borrow it from a friend, find it at a local thrift shop or rent it for the month. This goes for clothing, formal dresses, exercise equipment, technology and more. Stop buying books off Amazon when your library is providing free books right down the road.
Do Free Things
Makes sense, right? See if there's a free museum night and avoid the admission ticket. Check out movies at the library, play cards with friends and catch a lecture at a college campus instead of spending money to entertain yourself. Even when you're living in China for a semester, you can find free things to do.
Sit down with a friend or do a Google search to brainstorm 30 free things you can do. Make a "to do" list and check off as you do them!
Only Drink This
If your money goes towards sodas, coffee, or milkshakes during the week, switch to water, just to try it out. Bring your favorite water bottle with you everywhere and start saving.

Tip — Writing down how much you'll be saving will help motivate you to keep it up.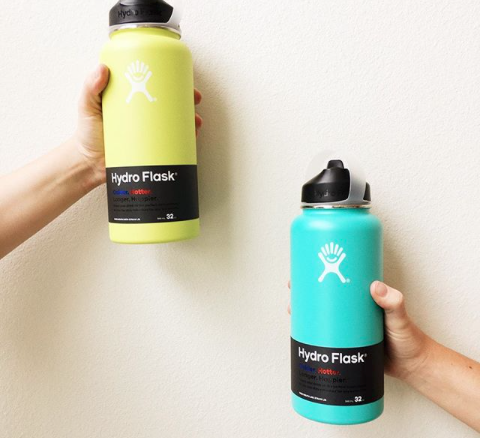 Cancel Your Subscription
Think about it — if you cut out Netflix, Hulu and Spotify, you're looking at saving $30 this month alone (even more if you cancel these subscriptions while you're abroad). If you can't bear to live without television, try sharing a streaming account with a friend or roommate or get the DVDs of your favorite TV series at the library for free.
Write It All Down
Seeing exactly where every penny goes can help you save. These apps make budgeting super easy, or you can keep a running tab on your phone. Maybe seeing how much you spend every day can help you cut down spending every month. Try switching to cash rather than swiping your debit card without really keeping track (we all do it).
Update Your Amazon
Having your credit card info autofilled makes it soooo easy to shop online. Just for this month, remove your info on all the sites you shop at (Amazon comes to mind). You may find that you're less likely to buy something if you have to get up and grab your wallet.
Grocery Shop-Hop
You may be able to get limes for 10 cents each at a Mexican grocery store (anyone whose came back from a semester abroad in Mexico knows how vital limes are) or potsticker wrappers for $2 cheaper at your local Asian store. Look at what you buy frequently and see if you can get it cheaper at another store.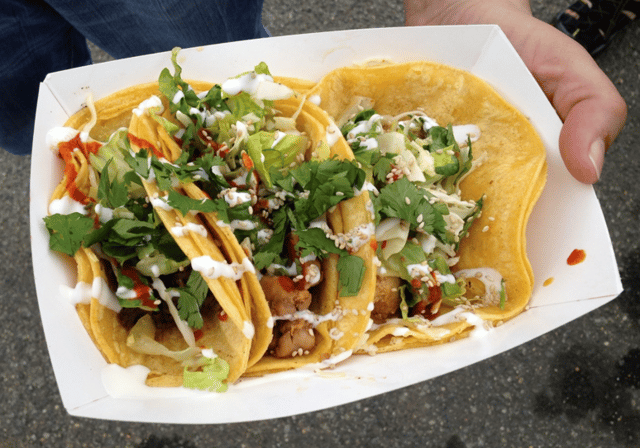 For anyone looking for more money-saving tips, come skim the ILP blog. You'll get the scoop about saving money at home and while you're abroad. You might also run into some dreamy pictures of our volunteers saving money on their semester abroad, which we'd love to help you out with.
Come check out the ILP countries and talk to an ILP representative who can tell you all about what it's like to spend a semester volunteering: