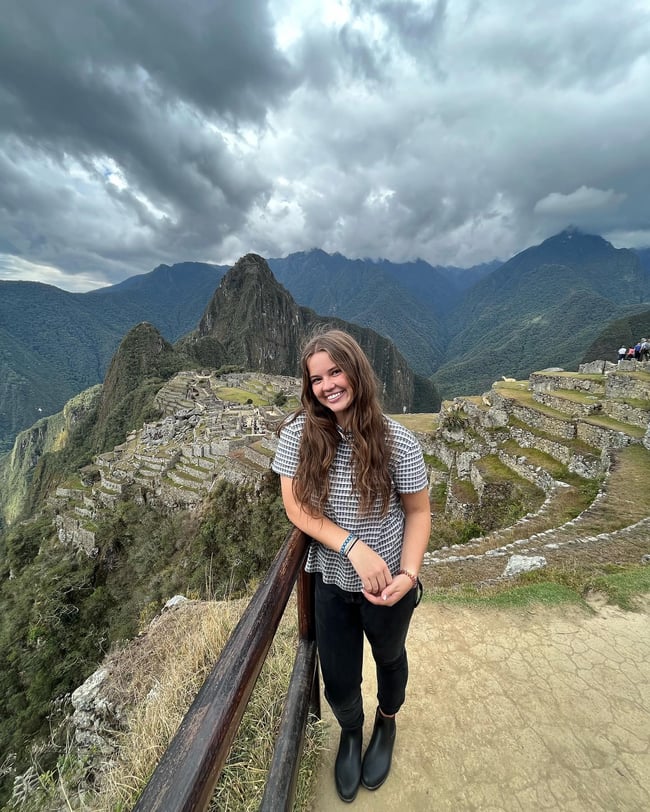 Want to hike Machu Picchu during your ILP semester? There are some things you'll need to know before you even start planning.
When spending a semester teaching English and volunteering in Central America, you can also spend a few of your vacation days seeing Machu Picchu in person (and crossing another country off your list). If you're interested in how you can visit Peru on your ILP semester, you've come to the right place.


---
Not sure if you're a good fit for ILP?
Get more info about our program by chatting with an ILP representative
---

We've had a few volunteers make the trip to Peru during their semester and have a few things you'll want to know before you do the same!
First, Know
There Are Some Strings Attached
Not impossible, just some things to consider! If you are interested in how you can visit Peru on your ILP semester, you've come to the right place. There are some critical things volunteers need to know before flights are booked, which is what this post is all about — plus, we're sharing some advice, price breakdowns, and share some past itineraries to help you make it all happen if you decide to visit Peru on your ILP semester:
That blog post has all about the info you need to know before visiting Peru to make sure you have the right vaccinations, budget, and vacation days to make a trip here happen. Make sure you read it before setting your heart on visiting Machu Picchu on your ILP semester.
Here's How To Make Peru Happen
Alright, if you're still gung-ho about visiting (which you should be once you understand the advice above, because Peru is amazing) here are some guidelines about visiting the most place in this country!
All Things Machu Picchu
There are several steps between you getting off the plane in Peru and finally making it to the top of Machu Picchu. Hopefully this step-by-step guide can you get there easily and help you to know what to expect.
First, What Is Machu Picchu?
You probably can picture this without needing to read a description: a single peak, swirled with mist and towering over a step of ancient, slightly crumbling complexes … right? For a bit of history, that iconic site is thought to be built somewhere in the 1400's, and abandoned just 120 years later. The place was only discovered in 1911 and has become quite the hit since then.
The entire site is impressive: the buildings are put together so expertly (without mortar, I might add) that you can't fit a piece of paper through the seams. The complexes house a famous irrigation system, agricultural plots and places for all the residents of the area, all looked over by that iconic peak, named Huayna Picchu.
This place is smack in the middle of the southern half of Peru, a crescent-shaped country that hugs the west side of South America.


Getting to the Machu Picchu Entrance
Note: If you are booking a tour, you probably will be picked up in/near Cusco and won't need to worry about your transportation (it is most likely included, but double check to be sure).
If you will be going without a tour, or if it isn't included, this is the info you need:
Option 1: Via shuttle ($24 round trip) From Agua Calientes
From Aguas Calientes, there are several shuttles that will take you to the main entrance of Machu Picchu; these can get very crowded and tickets do sell out, so arrive very early, before/after the rush to help guarantee you get a ticket. Some bloggers suggest arriving and lining up 90 minutes or more in advance to make sure you get a spot on the bus you want (or one shortly after). Buses depart once they are full, which happens pretty frequently, thanks to all the visitors.
One blogger gave this timetable to help you plan out how long your wait will be but this varies drastically depending on when you are visiting, so don't use it as a huge rule of thumb, just a suggestion.

From Aguas Calientes to main entry of Machu Picchu:
4:30-6:30 AM is busiest, with 1-2 hour lines (morning is arguably the best time to see the peaks).

From 6:30-7:30 AM the line is shorter, maybe 45 minutes. Then the train arrives and the line gets long.
Late AM - short lines less than 30 minutes
Mid-day - short lines less than 30 minutes
From Machu Picchu to Aguas Calientes:
Mid-day - short lines less than 30 minutes
Mid afternoon - long lines 1-2 hours
Late afternoon - short lines less than 30 minutes
Buses start leaving Aguas Calientes at 5:30 AM and buses run to Machu Picchu until 3:30 PM.
The bus ride is about 30 minutes long, taking you along winding roads to the the entrance. The last bus to leave Machu Picchu is at 5:30 PM.
Where is the shuttle station + costs:

Aguas Calientes is very small so it's easy to find what you need. Find the bus ticket station next to the train station on Avenida Hermanos Ayar (the road next to the river). The ticket office is open from 5:00 AM to 9:00 PM.
Tickets are $12 USD per way. Pay in cash, or pay with your MasterCard orAmerican Express with a 2% surcharge. Tickets cannot be purchased in advance (just to remind you, we recommend booking your train tickets in advance, and your Machu Picchu ticket in advance ... but not these tickets).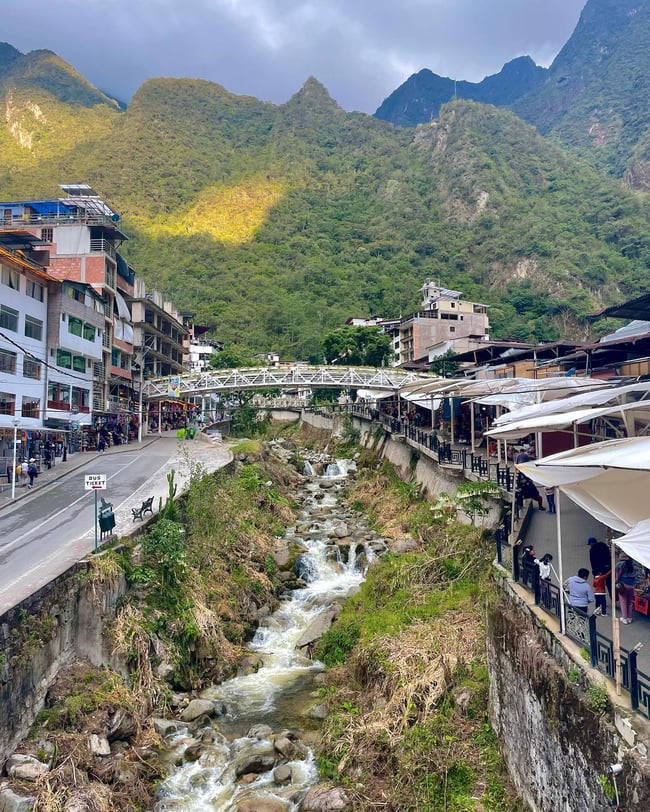 Option 2: Hiking from Aguas
Calientes

(Free, 1-2 hour steep hike)

If you want to do some hiking, you can skip the bus and hike from Aguas Calientes to the gates of Machu Picchu. It should take about 1-2 hours to trek the 8 km path — the route is mostly steep stairs and roughly follows the bus route. At the gate where the bridge opens (it takes about 20 minutes to walk from Aguas Calientes to the bridge) there is a checkpoint to make sure hikers already have an entrance tickets to Machu Picchu.
Getting Your Machu Picchu Tickets
Only 2,500 people are allowed to enter Machu Picca per day (4,000 in the high season), with a limited number of people actually allowed on certain trails. You know the high peak famous in all of the Instagram pictures? Only 400 people per day are allowed to hike up to Huayna Picchu.
Here's where to book your ticket. Most people suggest booking in advance, so it's a good idea to book it the minute you know you're going. You can also book your Huayna Picchu ticket here, and that must be booked in advance, no ifs or buts about it. The Huayna Picchu and Machu Picchu are two separate tickets. Tickets for Machu Picchu are about $44.
This blogger has an extremely helpful step-by-step guide for booking on this site.
Remember: You absolutely have to have your passport with you in person when you book any train tickets or go through the gates at Machu Picchu. Do not be that person who forgets!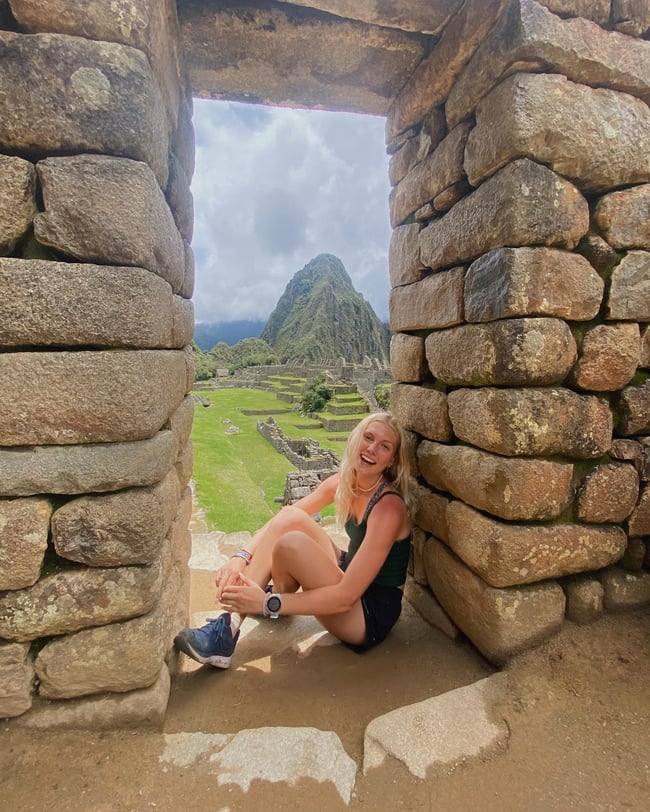 Where To Stay
One ILP group stayed at the Wild River Hostel and recommends it. It has very high ratings on HostelWorld, plus it's well-kept, in a safe area, and has very friendly staff. Dorm prices are around $9 and up, per night.
Pariwana Hostel in Cusco is another recommended hostel. It has very very high ratings and boasts a perfect location and helpful staff. (We also love the free breakfast).
Another group stayed overnight at the Kokopelli Hostel Cusco, which is a 200-year old house with great reviews. We're loving the 2-minute walk to the city center, free breakfast, and helpful staff. Some mention that this is a hot-spot to stay in, which means loud crowds and guests who like to stay up late (it doesn't make for a great night's sleep unless you have an eye mask and ear plugs).
We've also had groups stay at Hommam Hostel, a boutique hostel that has a great location and offers so rather pretty photo ops.
One thing to know — the hostels here don't typically hold luggage, so pack light! You'll likely be carrying up anything you brought with you to hike Machu Picchu.
Insider Tips
Where To Get Pictures With Llamas
You'll find these cuties in Cusco but it's really touristy (you will see a local and llama dressed up for a picture if you want to pay a couple of dollars all around Cusco).
Our pick? You can see herds of llamas hanging out on the hills in the small city of Sacsayhuaman. This is the closest to Cusco; you can walk there in 30 minutes (it's up a hill, so you can take an Uber if you don't feel like walking) but we suggest visiting this place to see llamas in a more natural habitat.
Around Peru and around Cusco, you'll find similar ruins that have llamas hanging out around there if you'd like to explore that.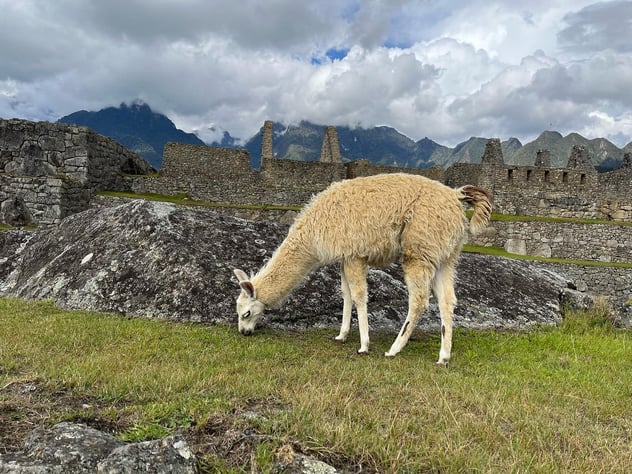 How Many Days Do I Need?
We have way more info about your itinerary planning for Peru here — including a price breakdown on flights and itinerary schedule for longer trips and shorter trips to Peru (if you want to look at how past ILP groups have done it).
Get Your Passport Stamped
You will need your passport to get most of your train/bus/Machu Pucci tickets if not all of them, so do not leave it behind. I repeat, do not forget your passport!
Also, once you walk through the entrance gates at Machu Picchu, you can get your passport stamped. The stamping office is from 8:00 AM to 5:00 PM, and expect a bit of line especially if you're visiting between 2:00 and closing.
The Deal With Huayna Picchu
If you would like to hike Huayna Picchu, that requires a separate ticket. Your ticket will include a ticket time that you HAVE to enter in by (like 10:30 - 11:00 AM). You have to enter the park by that time, but there is not a designated exit time. You can spend as much time as you want once you get inside, just know that you have a specific time for entrance.

We suggest entering when your ticket says, then just hanging out around Machu Picchu until the clouds clear up so you can get your pretty pictures of the viewpoint and such. Because that's why you came, right?
Best Month To Visit
The busiest season is in the summer (July and August), so if that's when you're visiting, plan on lots of people hiking the trail or meandering through the ancient complex. It's the busiest, but also the driest. The rainy season here is between November and March; you'll most likely have more fog and clouds in the morning and evening which could cloud your views, plus be prepared for some rain.
If you can swing it, the visiting April to October (minus July and August) would be our pick, though you will still see quite the crowd from May to September (and in other months throughout the year). This place is pretty famous, which comes along with lots and lots of visitors no matter what month you're visiting.
Head's up — the Inca Trail closes during February for restoration, so if you plan to trek to the summit, avoid visiting in the month of February.
Best Time Of Day For Your Visit
It's worth getting up very early and arriving in the late afternoon/evening if you're looking for the best pictures. Machu Piccu is typically the busiest between 11:00 AM and 3:00 PM (which is when the buses and trains arrive to drop off visitors) but there is usually a mad dash of tourists trying to get an elusive sunrise picture.
Speaking of, the sun is hidden by the peaks and the mornings are often very foggy, almost a guarantee on rainy days. Sometimes the fog is so thick, you can't see the complex or peak at all. Arrive at dusk (late afternoon) helps you avoid the crowds and still get a good picture. If you do arrive when it's cloudy or misty, you can hang around the ruins once you get inside to see if it will clear up enough for a picture.
Notes On Packing
Definitely pack warmer clothes; it does get chilly up at the summit and in the evenings. That being said, pack very light, the hostels there don't hold your luggage for you, so you will be carrying what you bring with you all day long instead of stashing it at your hostel when you check out.
For your budget, know that you can't drink the water, so you'll need so buy bottled water. You can also find good deals on souvenirs if you bargain hard (some basic Spanish comes in handy for this part). You can find ATMs all over Cusco's city center.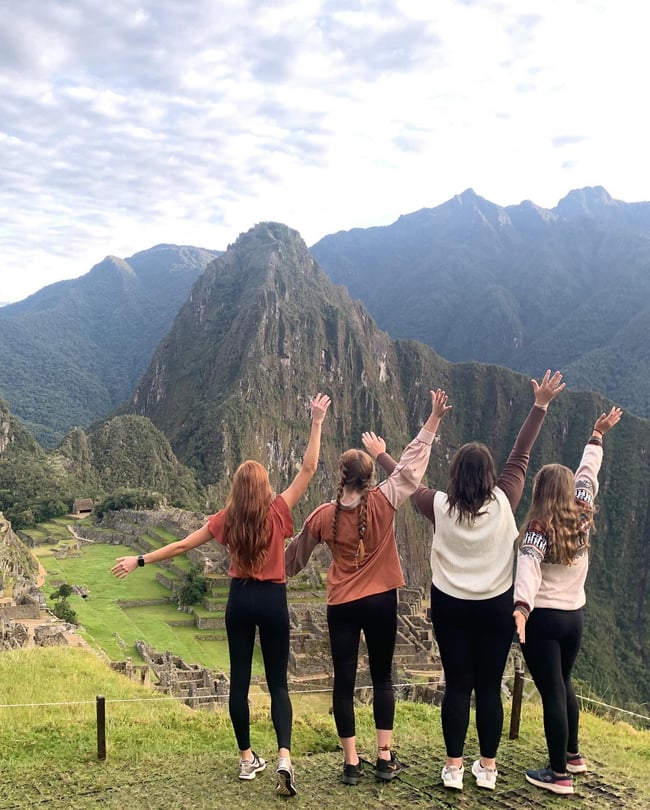 Getting From Cusco To Machu Picchu
Getting From The Cusco Airport to City of Cusco
The closest airport to Machu Picchu is Cusco; You'll need to fly into this airport here, then make your way to the city of Cusco before you can board a train or start hiking to Machu Picchu.
Uber is huge in Cusco, so they can easily get you from the airport to the city of Cusco, then to any sort of train or bus station you'll need to take if you aren't doing a tour that includes transportation. Have that Uber app downloaded before you leave.
Your itinerary:
Most tourists go from Cusco to Aguas Calientes which is the small city at the base of the mountain. Most tourists do this journey via train (more on that below). Then, from Aguas Calientes, it's just a 30 minute bus ride to Machu Picchu.
Getting From Cusco to Aguas Calientes
There are a few options:
1. Tour (This is the easiest option, by far!)
2.Train — we recommend this option if you want to DIY.
3. Hiking
4. Bus

Tour:
Here's what ILP Costa Rica volunteer Kristine P. said about her Machu Picchu adventure: "There are a lot of different options but I definitely will say that the only way I would do Peru would be through a trusted tour group!"
A tour company usually includes transportation from Cusco to Machu Picchu, and your tickets to get into Machu Picchu. It really streamlines to the entire process.
One group found and highly recommends booking with Hakutravel. Free free to contact them about finding a tour option that fits with your timetable and budget (and be sure to see what the tour includes — like transportation, and tickets to Machu Picchu, etc).
We have also heard good thing about a multi-day jungle trek with Rasgos Del Peru (find these guys on FindLocalTours and a few other tour companies). Rasgos Del Peru has a few different tour packages, but one former ILP volunteer loved their 4 day jungle trek.
In general, tours usually include or can arrange transportation from Cusco to Machu Picchu, or Aguas Calientes which is the small city at the base of the mountain.
Train:
If you want to DIY a portion of of you trek, we suggest doing the train.

Two main train operators run between Cusco, and the city of Aguas Calientes, Peru Rail and Inca Rail. They are essentially the same. Both depart out of two cities, Poroy and Ollantaytombo.
The city of Poroy is just a 25 minute ride you can take via taxi from Cusco. The train from Poroy is 3 hours and 20 minutes, and makes a quick stop in Ollantaytombo before arriving at Aguas Calientes (this small city is also called Machu Picchu Pueblo, by the way). This train ride includes drinks and snacks.
You can also depart outside of Ollontoytombo, but will need to take the time to get out there (it's about 2 hours outside of Cusco). The ride does bring you to this impressive fortress (this blogger has a guide) which is cool.
Heads up: depending on the class of train, you'll pay anywhere from $40 - $400. These can get ritzy, so double check your options if you don't want to spend hundreds on a luxury train ride.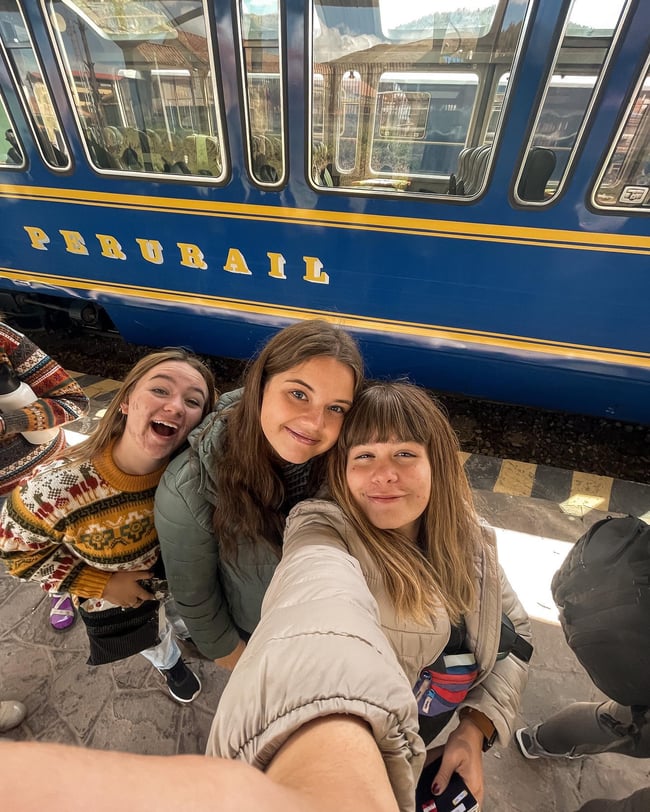 Booking Your Tickets
Book these train tickets in advance! They can fill up quickly. You can book them online here for Peru Rail and here for Inca Rail.
A Note On Hiking:
Hikes range from 1-12 day treks, and aren't for the faint of heart. You'll go with a guide, who will walk with you along the arduous trail, and most overnight treks include the gear you need, as well as accompanying porters who carry tents and other supplies so you have a nice base camp set up after a day of hiking. If you go this route, bring cash to tip your porters and guides, they really make this trek so much easier.
If you're hiking the Inca Train, understand that only 500 people per day are allowed a permit up to the summit of Machu Picchu, so it's important to get your tickets for that early.
If you have the time, a hike up is an incredible experience, but if you're not up for the challenge or are short on time, many tourists opt to train from Cusco, and bus up to Machu Picchu.
The Bus:
The bus from Cusco to one of the nearby cities in Machu Picchu is our least favorite option and does not come recommended.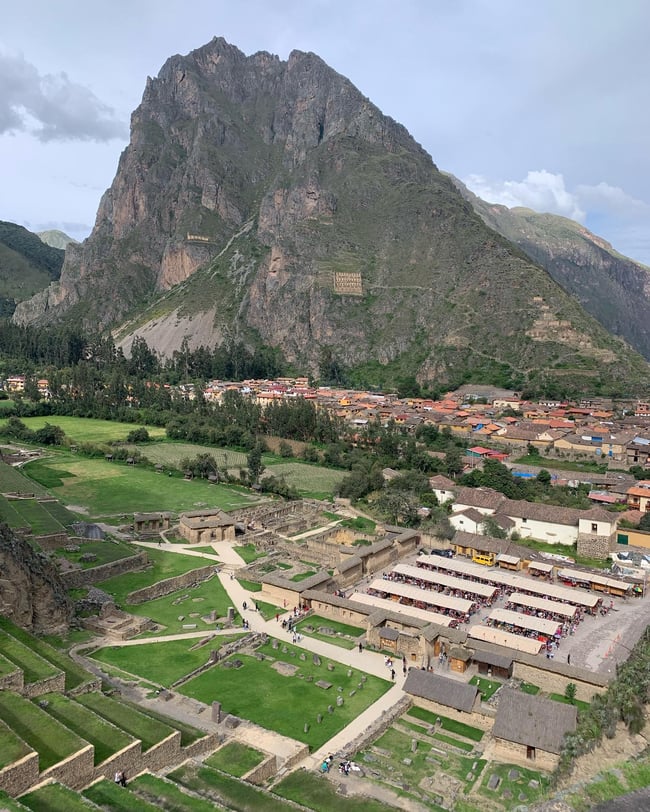 Flights To Peru (+Costs)
Cuzco, Peru (airport code CUZ) is the best airport to fly into if you'll be visiting Machu Picchu. We've done a bit of research to figure out what prices might look like depending on where you are on your ILP semester.

Also good to know: You might find better fares from your country to Lima, but will need to book separate fare to Cuzco — something to look into.
As a heads up, prices can drastically fluctuate depending on the day of the week and the month you're traveling. You can get a pretty good idea when it comes to looking specific dates and month on Skyscanner and Google Flights.
We have a more detailed breakdown of flight costs to Peru from other ILP countries here, on this post.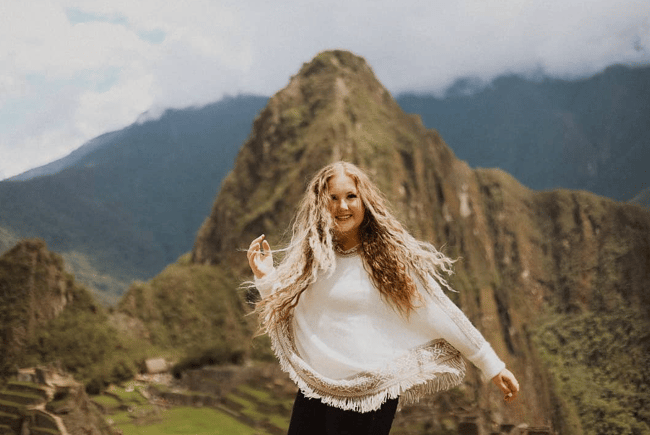 You're ready for an adventure!
Come spend a whole semester living abroad, and take vacations to places like Peru as an ILP volunteer! We have decades of experience sending groups of college-age volunteers to teach English or help in an orphanage, with vacation days, free time, and weekends off to do tons of exploring. Come see which country would be your best fit!