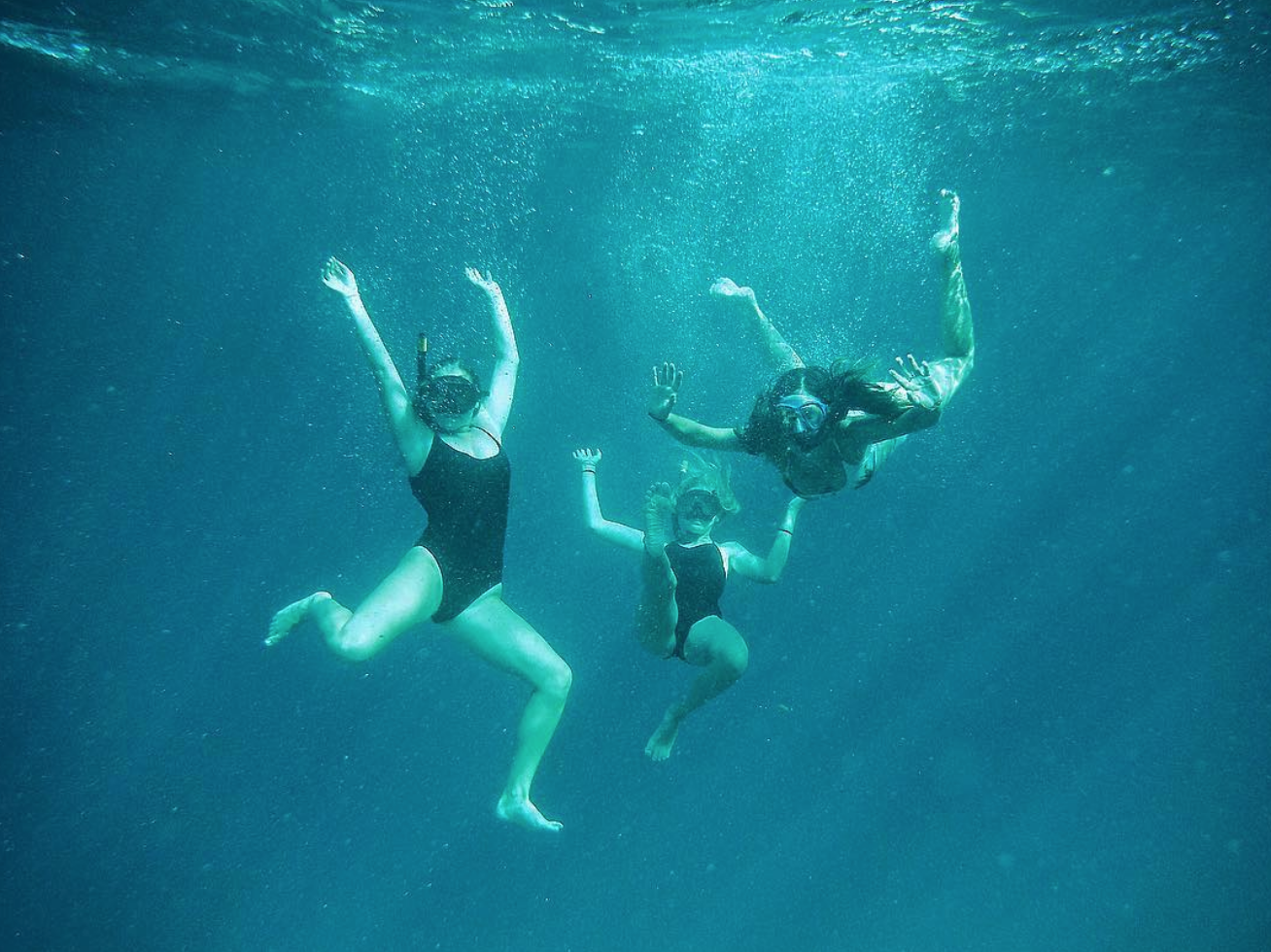 Hanging out in Cancun? Come splash around in this underwater museum.
There is a lot to see in Mexico. I mean, are you going to take a trip to a magical city, or head to ancient ruins? Dive deep into the jungle or soak up on some hot springs? Oh and then there are the best beaches. How in the world are you supposed to choose?


---
Ready for a semester of adventures?
Here's what volunteering in Mexico looks like

---

We're pretty sure you'll be happy no matter where you choose to vacation, but if you are going to be in Cancun, you should definitely check out an underwater museum.
A Bit About The Museum
Get The Details About Visiting
A Bit About The Museum
Unlike an above ground museum, you'll need to don some snorkeling gear or scuba stuff to see the artifacts and things hiding beneath the waves at this unique museum. MUSA, or the Under Water Museum Of Art, is all about combining the best of Mexico — the culture there and the stunning coastline.

The underwater museum is actually a snorkeling tour that takes you through 470 statues that have been placed under water. Not only do you get to see these amazing statues, you also get to enjoy the reef at the same time. Worth it? I think so!
Seeing The Artifacts
The MUSA has a few methods set up. You can go by snorkeling, scuba, and glass-bottomed boat. Some of the pieces are too deep to be seen by snorkeling, while others are shallow enough to be seen when snorkeling or glass-bottom boat. We're big fans of their snorkel tour (more on that later).
They actually have a few different sites, but a few are clustered around Cancun, which is a more than popular vacation spot.
What Are The Details?
What Will I See?
During the tour, you will get to see some well-known statues such as the Man on Fire, The Promise and a Volkswagen Beetle ... all underwater. There are also a few statues that are covered in algae and coral which add a unique twist to your typical statue tour in a regular museum.

During the tour, you will also see many turtles, stingrays and an assortment of fish. Talk about a 3 for 1! Like we talked about, some tour options are best with scuba gear, while others are best for snorkeling.
How Much Does It Cost?
The tour ranges. You can get an idea of prices per tour here. You'll also get a list of locations in case you want to dive in Cancun, or head over to a nearby exhibit, like off the coast on Isla Mujeres.


Still thinking about teaching English in Mexico?
Come be an ILP Mexico volunteer! You'll spend a semester teaching English in your own little city, have weekends off and vacation days to travel around, and have a few other adventures.