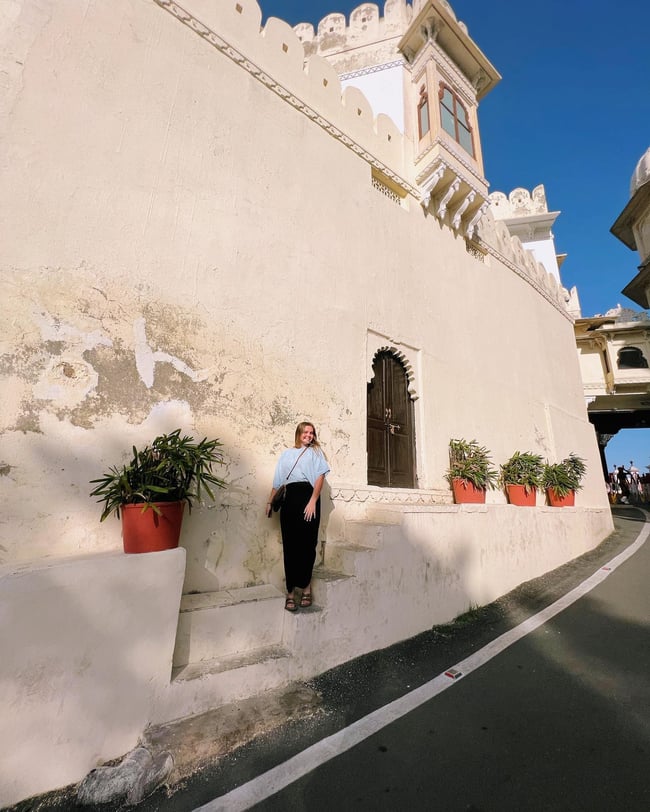 You're going to wish you had more vacation time in India. Seriously, once you start looking at all the places you can visit while you're here, you'll want to come back for more.
ILP volunteers in India have scheduled vacation days and every weekend off to do tons of exploring in their 3-4 month semester. You are only teaching part time, which means plenty of time to explore so much on your list of things to see ... and there's a lot to see! Carefully consider where to spend those vacation days, or maybe just how many days you'll want to spend in Udaipur! Trust me, once you catch a glimpse of this place, it'll make it to the top of your list.
---
India is absolutely the spot for you
Come see what a semester with ILP in India is like!
---
I can't stop gushing about Udaipur, and so glad I have this entire post to show you the dreamiest pictures and tell you the highlights volunteers can't stop talking about.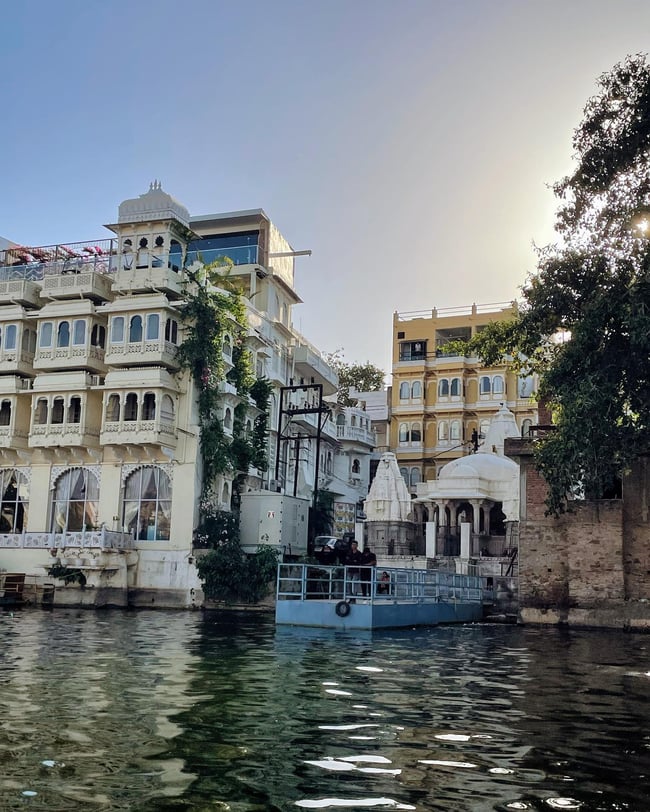 A Quick Intro
There's a lot to love about Udaipur. First off, the city's nickname "the City Of Lakes" kind of gives you an idea of what to expect — picture seven glittering lakes that you can admire from pretty much any rooftop. Around the city are also sprawling and ornate palaces, filled with intricate mosaics, tiled porticos, and chapters of Udaipur's history. Between admiring fairytale palaces, find time to explore a maze of shopping markets before taking sunset boat rides out on the lake (or at least finding a rooftop restaurant where you can see the sunset and turn the lakes into golden pools). We've had several ILP groups visit Udaipur and so many wish they spent more time here.
You'll get a glimpse of Udaipur's history when touring the impressive estates and palaces, but it's good to have a little background going in, right? Udaipur was once the capital of the Mewar kingdom after the former capital Chittorgarh was captured by the Mughal emperor. Officially founded in 1559 by Udai Sing II, the once-busy-trade city erupted to host the political power of a capital city.
Now, Udaipur captivates millions of visitors every year who want to soak up the famous lakes, flower-filled gardens, powerful forts, and opulent palaces. It's easy to see why many people think Udaipur is the crowning jewel of Rajasthan.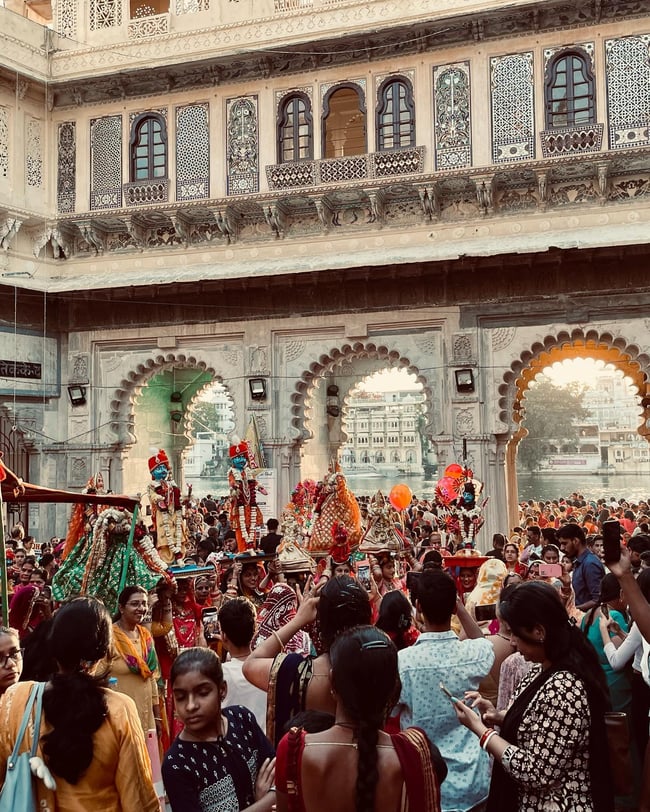 Lavish Palaces + Other Spots To See
There's a lot to see here, but we're just hitting the highlights below. ILP groups are typically spending 2-3 days in Udaipur (which lends itself to a relaxed pace while you soak in this pretty city). Here's what you can't miss:
The City Palace
This detailed palace started construction under Udai Singh II (the leader who moved the capital to Udaipur) but had extensive additions and enhancements for the next 400 years. If you know your architecture, you'll notice touches of Medieval, European, and Chinese influences built out of pearly granite and marble. In a word, it's gorgeous.
Inside and out, it seems like no detail was overlooked — the entire structure is filled with ornate tilework, inlay-work, intricate murals, and glass displays. In addition to its mesmerizing design, the City Palace has zig-zag corridors between the buildings to avoid any surprise attacks.
The City Palace is filled with a royal courtyard, 11 other smaller palaces, and other structures, galleries, gardens, and corridors seamlessly in the overall design. While you're wandering through, don't miss the main facade (Surjai Gokhda), the peacock courtyard (Mor-chowk), Surya Chopa and Sheesh Mahal (Palace of Glass and Mirrors), Moti Mahal (palace of Pearls), and the gardens of the Amar Vilas ... oh, and the numerous chowks (marketplaces or gathering places) filled with Indian boutiques and other souvenirs. That's just scratching the surface of this place — plan on this taking up most of your day!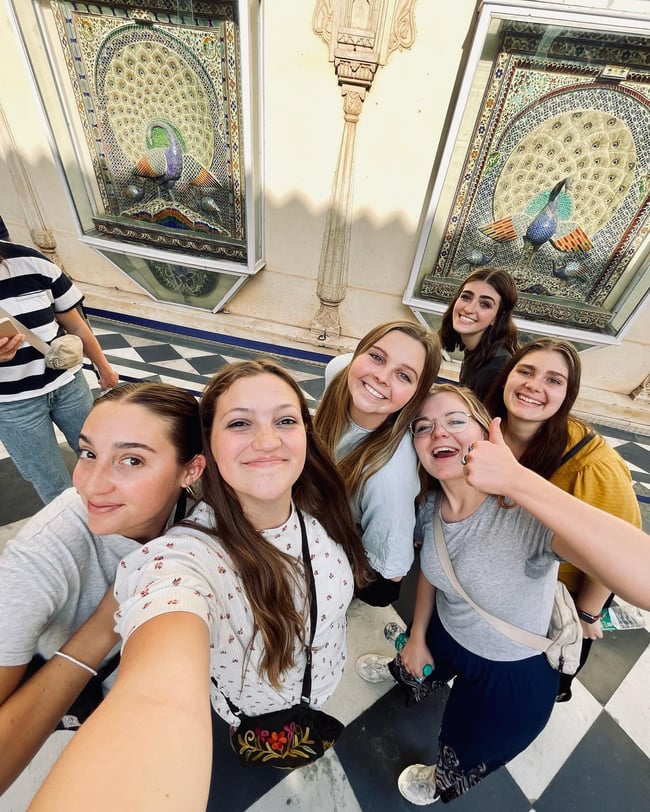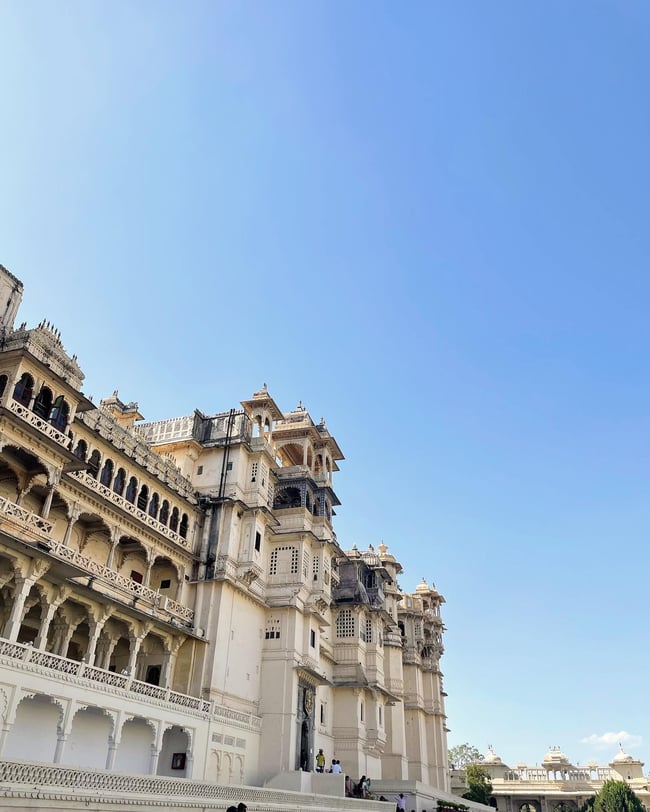 Jagdish Temple
Nestled in the Old City of Udaipur is this chapter of history. The Jagdish Temple is three stories tall, boasting carved pillars, painted ceilings, and giant stone elephants that greet you at the entrance. Built in the Ind-Aryan style, the Jagdish temple was built in 1651 under the rule of Jagat Singh. It's a place of worship for Lord Vishnu and has undergone several renovations, due to Mughal invasions. Even today, worshipers flood the entrance, maybe to try out some of the legends of the temple for themselves. According to the belief, rubbing against the marble slab in the temple will relieve any pain.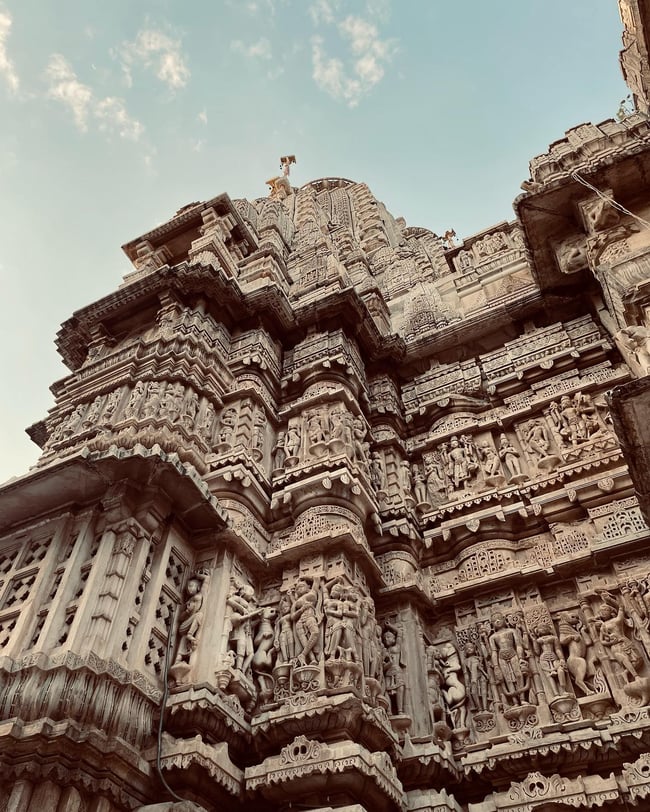 The Garden Of Maids
Saheliyon-ki-Bari, or the Gaden of the Maidens, is a major attraction when in Udaipur. Complete with a lotus pool, marble elephants, fountains, and flowers, Saheliyon-ki-Bari also comes with a fascinating legend surrounding King Sangram Singh. When he married his queen, 48 maidens accompanied her as a part of her dowry. The styled garden became an oasis to the royal ladies, who strolled around the rose garden (filled with 100+ different types), the fountains imported from England, and the glass mosaics.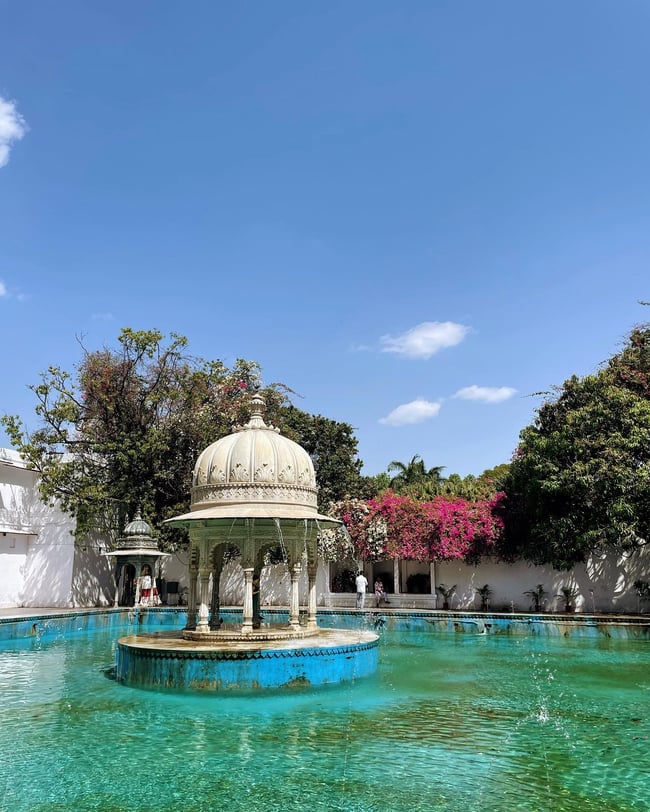 Sunset At Pichola Lake
You have to spend time at the lake when in "the City of Lakes", right? Taking a boat cruise around Pichola Lake around sunset (or sunrise) is the best way to go. On your boat ride, keep an eye out for the palaces and heritage hotels found in the four islands of the lake: Jag Niwas, Jag Mandir, Mohan Mandir, and Arsi Vilas.
Arsi Vilas is also home to a bird sanctuary, home to egrets, terns, kingfishers, and tufted ducks.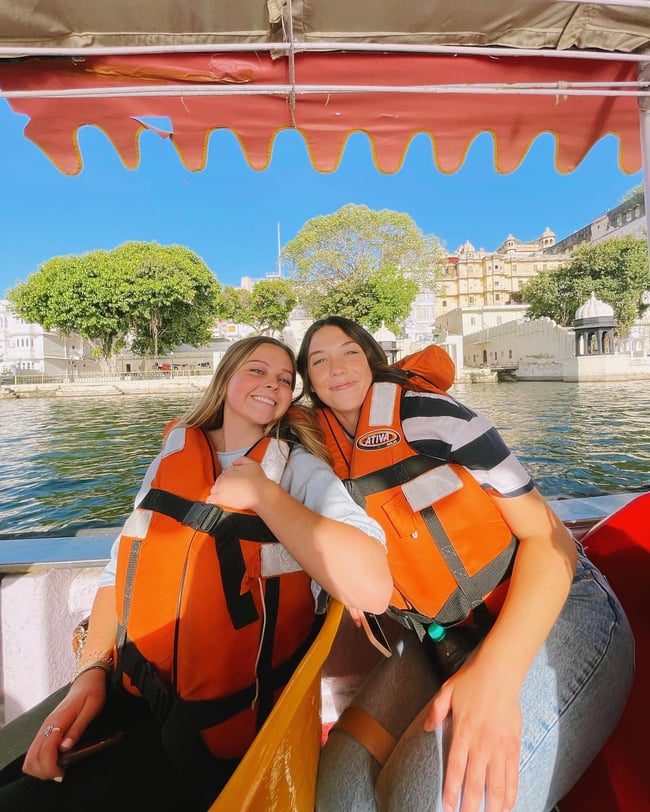 A Few More Tips
Eat All The Food
This goes for all of India (I still crave things from my India trip years ago), but especially in the province of Rajasthan. Rajasthani food is pretty famous around India, and Udaipur is one of the best places to try the spicy appetizers, creamy drinks, and rich curries famous in this part of the country. You have tons of choices, but one of the more popular dishes is dal bati churma, where dal (spiced lentil soup) is served with crispy bati dumplings. Kachori is also famous, either served savory when stuffed with things like onions or potatoes, or sweet when soaked in sugar syrup.
Planning This Into Your Trip
Udaipur is found in the Rajasthani state of India, which also happens to host several other top-notch destinations. ILP groups in the past have done a whole vacation in Rajasthan, complete with trips to the pink city of Jaipur, time in the Thar desert for camel treks under the stars, and taking a zillion pictures in the blue city of Jodhpur, to name a few highlights. Udaipur is also a part of that whirlwind tour (can you see why a vacation in Rajasthan is so popular?).
That blog post lets you get an idea of what your itinerary could look like.
Going In The Summer?
It gets hot in India during the summer, plus there are monsoon seasons to contend with when planning your vacation. It still gets hot in Udaipur, but it could be the getaway you're looking for during this time of the year. It's typically not as heavily impacted by monsoons, but the surrounding regions fill the lakes to their fullest (which lends to extra picturesque photo spots). It's also off-season due to the heat, so you'll be able to visit for less — as long as you're okay sightseeing in the cooler portions of the day. Your in-country travel team can help you navigate traveling in the summer months (more on that below).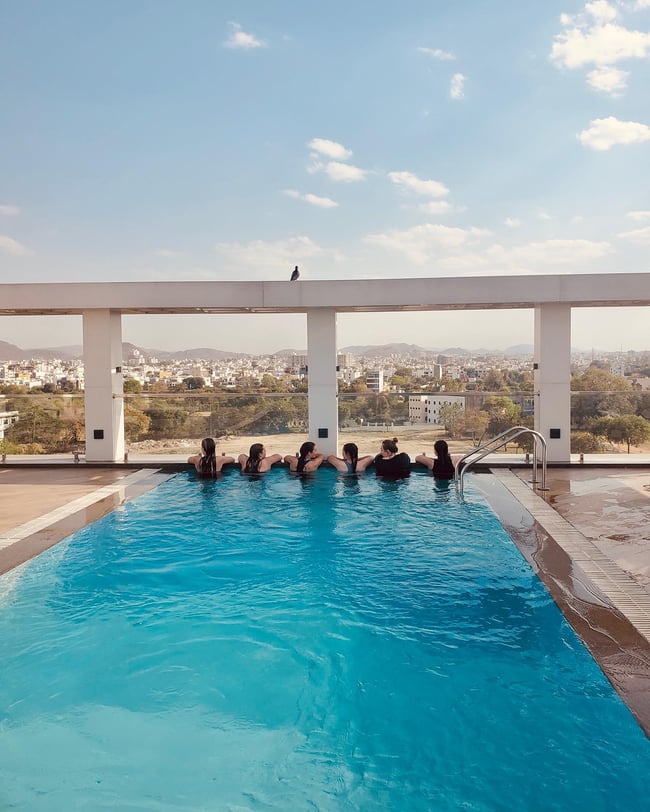 Things Are A Little Different In India For ILP Volunteers
Spending your semester abroad in India with us? This particular program is a bit unique because we've set up our ILP India volunteers with a whole list of vacation opportunities that's all been put together by our travel team in-country. Traditionally ILP volunteers are responsible for planning out all of their vacation details on their own (everything from deciding where you're going to how to get there and where to stay), but that's not the case for India! Our India travel team figures out all the transportation and accommodations and other details for a range of vacation packages. You get to choose from vacations on India's coastlines, jetting over to Nepal, trekking in the Himalayas, adventuring in the tropical south, and of course, hitting all the highlights in Udaipur (while you explore other spots in Rajasthan) ... and that's just a few of your vacay options in this country!
Because your vacations are all put together, your ILP group will just need to pick which ones sound best to you! These trips are also open to some customization too, so the trip can totally be what you are looking for. Though there are quite a few to choose from, we think you'll want to find time to explore Udaipur.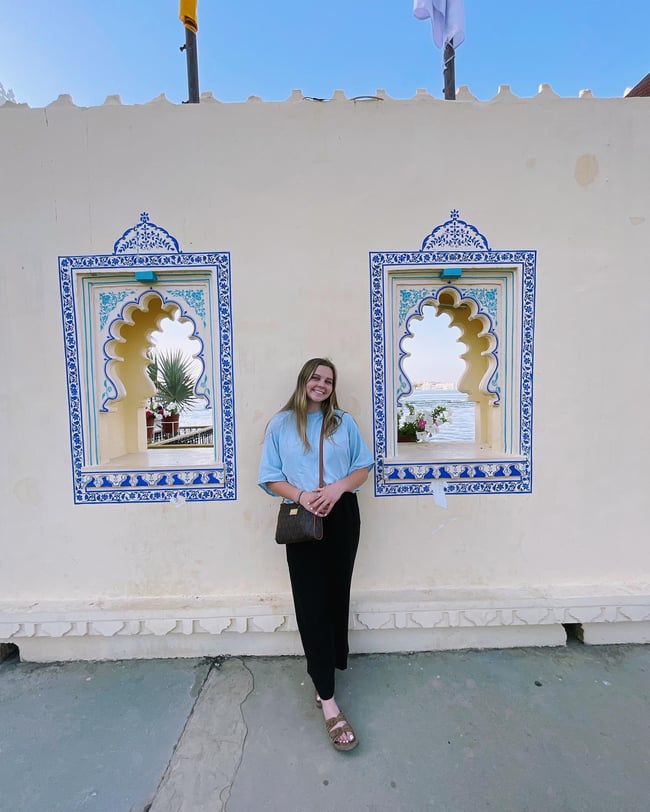 This could be you.
If you're still looking for that one experience that is full of service, travel, new friends, and more, India is waiting for you. Get the insider details on how to make it happen, here.