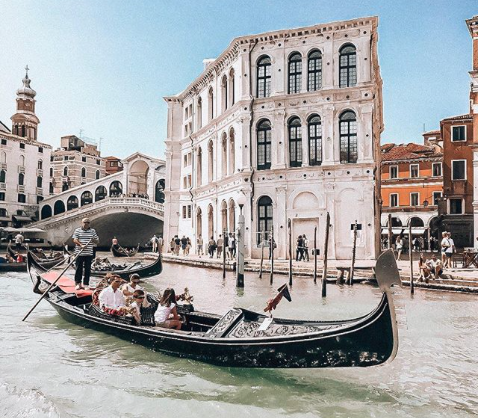 Anyone headed to Europe for a quick trip or a semester abroad will want to pack up the right converters and adapters.
---
Pst: If you're thinking about traveling Europe, you might want to check out this Europe Destination Guide to help you plan your trip.
---
What Are Converters and Adapters?
This post about converters and adapters breaks down the difference in more detail but in a nutshell, you'll probably need both for a semester in Europe. The voltage in Europe runs at about 220 volts, while US devices traditionally run at 120 volts. A converter converts that voltage so your US electronics don't blow a fuse. Adapters reconfigure the actual plug shape to make sure your US devices can fit into the differently shaped plug outlet while you're in Europe.

Volunteers headed to Europe will for sure need an adapter for all of their electronics, and may also need a converter. We suggest getting a two-in-one device for most travelers, just for peace of mind.
Some electronics (like your laptop, phone, and tablet) have built-in converters, so you'll just need an adapter. Be sure to double check this before you leave. Most things like blowdryers and hair straighteners can still be a bit risky when it comes to voltage, even with a converter. If you don't want to just embrace the natural look when you travel, buy a travel-sized version that can specifically run on a 220 volt current or a 120 volt current, or purchase your curling iron and blow dryer in-country so you won't have to bother with converters and adapters. No one wants to blow out a fuse or ruin their expensive straightener on their trip!
What Do The Plugs Look Like In Europe?
In the ILP Countries in Europe, you'll be using a plug shape that has two, circular prongs. The plugs look like this. You'll want to find adapters that fit this plug (we give suggestions below).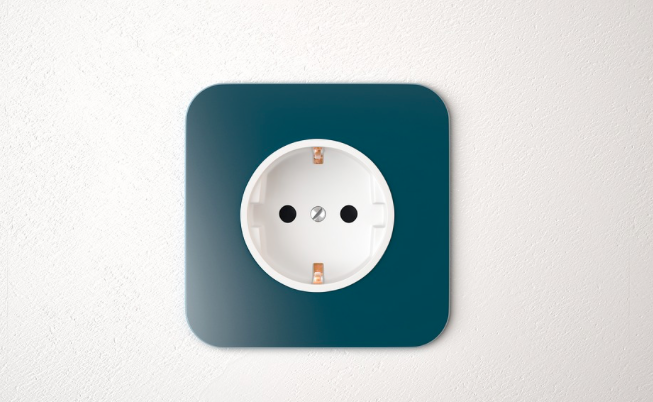 Then, think about where you're going on vacation. England (and parts of the UK) may use a triangular-3 prong shaped plug, like this. If you plan to vacation in the UK or even a layover there, you'll want an adapter that fits this shape (we give suggestions below).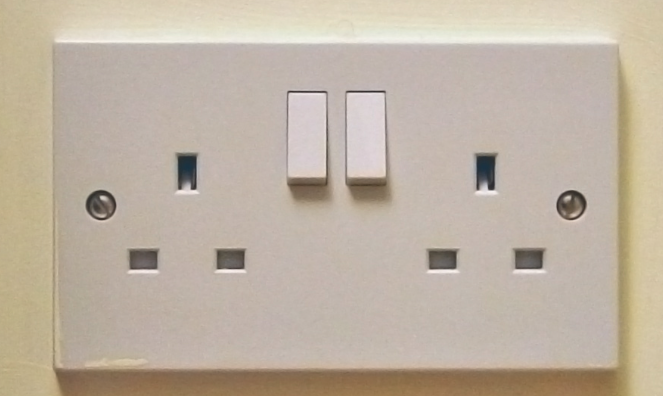 Our Favorite Converters and Adapters
We've talked to ILP volunteers who have spent a semester living and traveling in Europe for their top picks — This post has affiliate links for your convenience (which means if you make a purchase after clicking a link, we earn a small commission). Just know that we only share products that we ourselves have used and loved, that other volunteers have recommended, or that we think just look like they'd be pretty useful!
HAOZI
Leslie A. brought this converter-and-adapter to Europe and "loved it!" You'll notice that there are a few different prongs that can be pulled out depending on what country you're headed to (like a quick trip over to the United Kingdom on your vacation days). There are two USB plugs on the side which are also super handy for charging your phone or other devices while you have something else plugged in.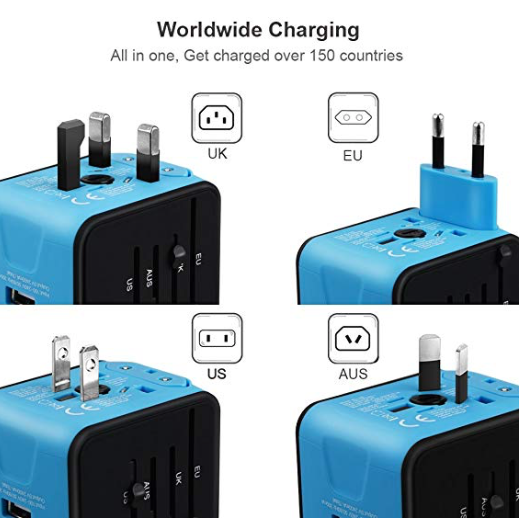 Ceptics Adapters
Mikaela D. spent a semester in eastern Europe and loved bringing these adapters along. The pack comes with 6 adapters which is super nice — stash a couple at home, a few in your backpack and a few in your suitcase in case you forget to pack one on vacation. They are the standard 2-circle plug found in most countries in Europe (which won't work on vacation in the UK but will be fine pretty much everywhere else).
You'll also notice that these are not converters, so make sure what you're plugging matches a 220 voltage, or already has a built-in converter, like your phone charger.

Get it on Amazon.


UPPEL
Super similar to the HAOZI converter-and-adapter above, this version has more USB slots, but still has the same "slide out prongs" when it comes to adapters, so it'll fit multiple countries you might encounter on your ILP semester. We love the USB slots!

Get it on Amazon.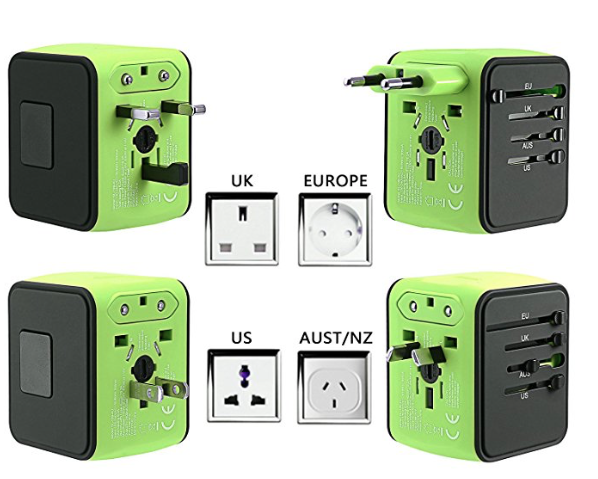 Conair

This one is a bit bulkier than the other options but essentially offers the same features (but we'd pass on this one if you are really trying to slim down your suitcase). You can turn on the adapter AND converter mode, or just use it as an adapter if you'd like. Like the other models, there are slide-out prongs that will fit most plugs you'll run into on your travels.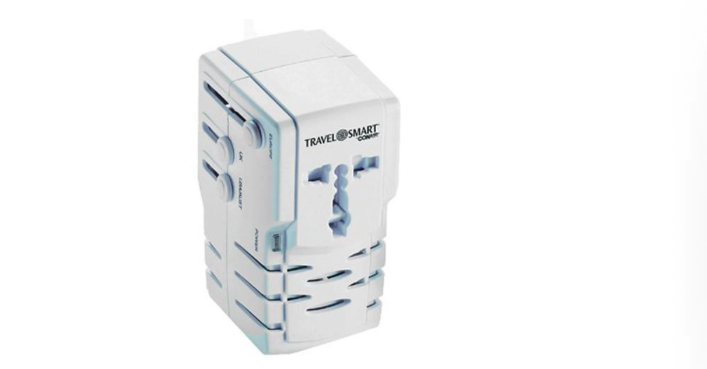 Apple
Anyone who is bringing their Mac, iPad and iPhone will probably want to get the Apple Travel kit (I have it and absolutely love it!). You'll just need to slide out the US plug found on your charger (you'll need the iPad charger (12W USB) to do this for your phone — the regular one that comes with the iPhone can't "slide out") and then just slide in the European adapter.
All the chargers for my iPhone, iPad, and Mac have built in converters, so I just need to swap out the plug type, which is where this package comes in handy.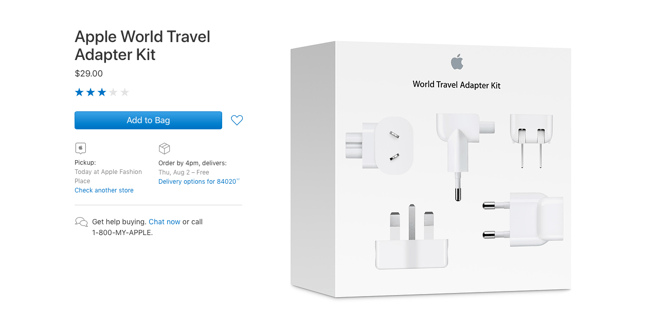 Shop Target, Walmart, REI, etc
We have had lots of volunteers say they got a pack of adapters or a converter-and-adapter combo at a bunch of different stores like TJ Maxx, Walmart, Target, REI and other stores. Some volunteers said they were able to find some for cheap in-country which came in handy after a few adapters were misplaced halfway through their semester.
Things To Keep In Mind
Vacations
I really like traveling with a multi-country adapter when I'm in Europe because some plug shapes differ from country to country. We've talked about this a bit, but plugs in the UK are different, and some cities in Switzerland and Italy use a 3-prong circle plug, instead of the more common 2-prong circle plug. I'd recommend buying an adapter-and-converter that is compatible for Europe and the UK (and other countries like Asia if you're planning on doing an ILP semester there, perhaps?)
Try This Travel Hack
Pack a power strip. You know, the thing where you plug it into the wall on one side, then you can plug multiple items in at the same time? Super handy when traveling. Just put an adapter and converter on the end you plug into the wall, then won't need an adapter or converter for the other items you have plugged in on the actual strip. So handy. Also, everyone at the airport will love you if you pull this out — let all your friends charge their devices at the same time and be an instant hero.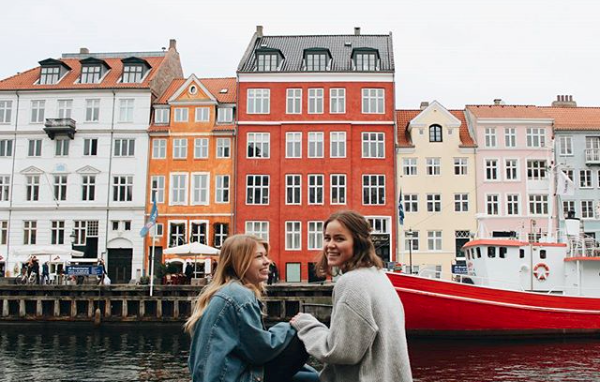 Come spend a semester in Europe with other ILP volunteers
If you're up for a semester of living in Europe and vacationing to place like Italy, England, Greece, Denmark, Croatia, Iceland, France (and about a hundred other places), you should get a bit more information about volunteering with ILP.

ILP (International Language Programs) sends college-aged volunteers abroad to teach English or help in an orphanage, with vacation time to travel around. Learn more by chatting with an ILP representative: