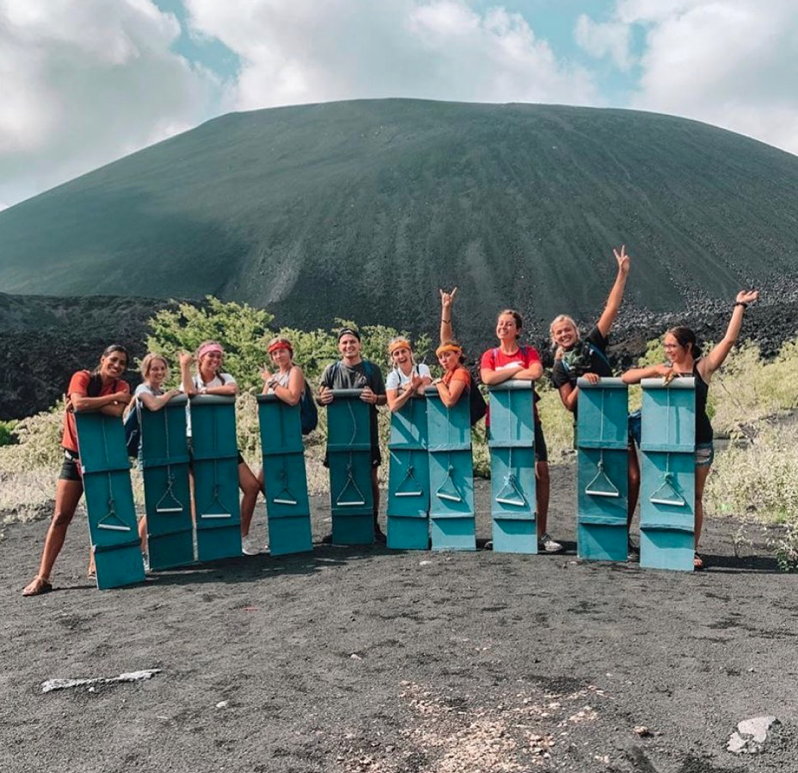 If you're a BYU student who's wondering how to make an ILP semester work out, this is for you — everything you're wondering about is right here!
For me, going on an ILP semester when I was a student at BYU was exactly what I was looking for (and quite a few people in my ILP group). I wasn't looking for a study abroad, but still wanted to do a lot of traveling while still in college.

There's something about fitting in a few months of traveling abroad that seemed to fit the rest of my plans and helped me figure out what was coming next. So if you're wondering about traveling, volunteering, and exploring somewhere in Europe, Asia, the South Pacific or another one of the ILP's countries while at BYU, you're absolutely in the right place.


---
Wait, you're not an ILP volunteer yet?
Here's how to apply
---
ILP's a non-profit organization who sends college aged students (like you) abroad to teach English or volunteer in an orphanage. It looks super great on resumes, plus you'll get the chance to travel around and make a difference. On your semester, housing is covered, along with your flight, your meals, and a few other perks, like your visa. Sounds pretty perfect, right?

ILP doesn't work specifically with a certain university, but quite a few of our volunteers do come from Brigham Young University. We're Utah-based, and have a code of conduct similar to the one you'll find at Brigham Young University so you can see the appeal. Here's all the info you're looking for if you're wondering if you can make this work:
I'm In School, When's The Best Time To Go?
If traveling and serving for a semester is what you're looking for, then the next step is to time your ILP semester (or study abroad) with BYU's applications process ... good thing there are plenty of ILP programs that fit right into the school semester.
ILP has programs that run year round: we have a fall semester, a spring semester (remember, that one leaves during BYU's "winter" term) and a summer semester.
Go During The Summer
For BYU students, if you're not taking classes in the spring and summer semesters, maybe a summer trip with ILP would work best for you. Departure dates are pretty general ranges, but Fall semester is typically early/mid/late May to late August, though some countries can leave mid April (and come home a smidge earlier in August). Every country has a summer semester!
Go Fall/Spring — Deferring A Semester
Going during an ILP Fall semester! Fall semesters typically leave mid to late August and come home the end of November or mid-December. Others are more like end-of-September/mid-October. But all Fall groups come home in time for Christmas which works great as a sub for a BYU semester in the fall. Or come during the spring! An ILP Spring semester usually leaves in January, typically ... sometimes there is an early February departure, so that's also an option.

For either, you can either defer a semester or take online classes during your ILP semester to make this work (more on both below).

BYU calls deferring a "leave of absence" — it's when you don't attend a major semester (fall or winter) but come back the following major semester. So you can totally volunteer with ILP in the fall, and come back in time for Christmas and the BYU winter semester. Or volunteer during the winter (on a Spring semester with ILP) and come back, enjoy your summer, and enroll for fall classes.

According to the BYU website, "No paperwork is required to take a leave of absence". You'll want to check that link to make sure your leave of absence doesn't conflict with your academic program and make sure you attend the next major semester, so you don't have to re-apply to BYU.
Go Anytime — Take Online Classes
If you don't want to defer, you do have the option of taking online classes while volunteering with ILP. You'll only be teaching English or volunteering with our orphanage program for 15-20 hours a week, so there is time to take an online class if you'd like. That way you can get college credit during the fall or winter semester without "missing" school.
We've had multiple volunteers go that route. It makes for a very busy semester and we really don't recommend taking a full load (because you don't want to miss out on weekend trips to cool beaches, a bomb safari, or cathedrals because you have too much homework) but it's helped make it work for fall and spring semester volunteers. If that's the best option for you, talk with your ILP rep about country options that would be the best fit for you — there are internet and housing concerns to maybe consider when it comes to country preferences.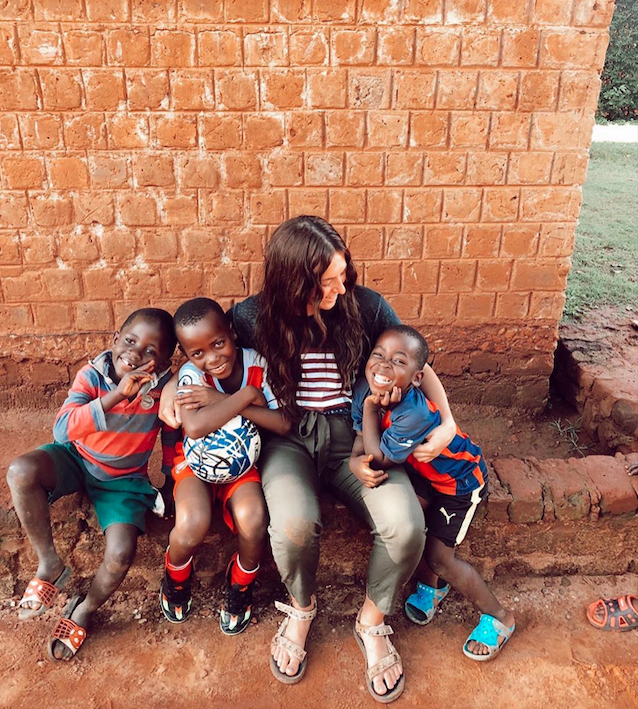 Can I Get Credit?
Maybe. It's an answer that doesn't have a straight set of rules, but it is possible.
Since ILP doesn't work with a set university, it's up to your university (BYU) to determine if they'll give you credit while you volunteer with us. Since there isn't an exact science on how to do this you'll need to talk with your adviser to see how things work with your degree. You'll work out your credits through the school, not through the ILP office but we're happy to help where we can. If you're required to provide some paperwork about your ILP semester and what you'll be doing, give our office a call and we can help you out.
Kasey, a BYU student volunteering with us was able to get credit, but only after asking around a bit. She first talked with her counselor and then made an appointment to speak with the department head of her major. That professor then helped Kasey make an appointment with the dean. She met with the dean of her college and discussed what she would be doing abroad (they talked specifics about ILP, our volunteer program, etc) and what she could do to earn credit for her service in China. The dean determined it would contribute to a few degrees, and created a semester project she could work on during (and after) her ILP semester to get the school credit she was asking for.
Things really are pretty individual and do depend on a case by case basis when it comes to getting BYU school credit. Start by speaking with your counselor and see where you can go from there. You may need to do a little digging to see who you need to speak with at your department.

Where Can I Learn More?
Come to an Info Meeting! Each semester, we have multiple meetings in Provo that share a little bit about ILP. There will be someone who has volunteered with us before and you are free to ask all the questions you want. Meetings are pretty quick, about 20-30 minutes and you don't have to RSVP. Bring your friends and join us — oh, and come hungry because there's pretty much always free food or a treat.
See our upcoming meetings in Provo, Utah here.
If you still have a few questions about ILP, you can get them all answered. That post talks about who can apply, the costs associated with our programs, and how vacations all work out. I'd suggest reading that post real quick, then figuring out when you can attend a meeting and talk to someone who's already volunteered with us.

Extra Perks For BYU Students
Passport Pictures
We have a whole post about where to get the best prices for passport pictures, but you just need to know one thing: BYU students can get them for free It's a huge perk. Some retailers are charging $16 for two tiny pictures. Yikes. Save some cash and get them done on campus and pay way less. BYU can also help with passport processes which may be handy for another study abroad program. At the writing of this post, the BYU Travel office offers "free services to BYU students and staff ... services are limited to regular US, Chinese or Canadian visa/passport photos."
You may want to email purchasing@byu.edu to double check their current policies, the procedure and arrange your passport pictures or call 801-422-3872 for more information.
Student Discounts
One of the biggest perks of having your BYU ID is all of the student discounts. I used my ID card to get some gear for my ILP semester at places like Nike, Eddie Bauer, Target and others which saved me some money. I also took advantage of the student deals for Spotify, Amazon Prime, and a couple of others. These discounts aren't exclusive to just BYU students, but it's nice to know they're out there.
This post has a list of some tech-perks for students, while this site has a more inclusive list of companies that offer a student discount. This post has even more ideas.
Financial Aid
Headed to BYU but wondering how to pay for it all? You already have plenty to worry about, with all the details regarding admissions, degrees, majors, etc, but money might not be a worry if you can qualify for financial aid. Financial aid can help you pay for your student tuition, buying all your textbooks, or even affording a semester abroad or study abroad.
You can get more information about the application process here: the basics on getting financial aid.
What About Housing? (Where To Put Your Stuff)
If you're worried about your BYU housing while you're abroad, don't stress. Remember, housing while you're on ILP is handled, so no need to worry about finding housing in a foreign country. Apartments tend to go quickly around campus, and there's also a simple way to store your gear while you're abroad. You have lots of options, but one to look into is Neighbor.
Neighbor was helped started by a BYU alumni, and is basically like a AirBnB for storage. Through the site, you can find available storage spots for your things (basements, RV pads, rooms in nearby homes, garage space, etc). You type in your zip code and a map pops up with available spaces, the size of the space, and the monthly fee.
Learn more about Neighbor here.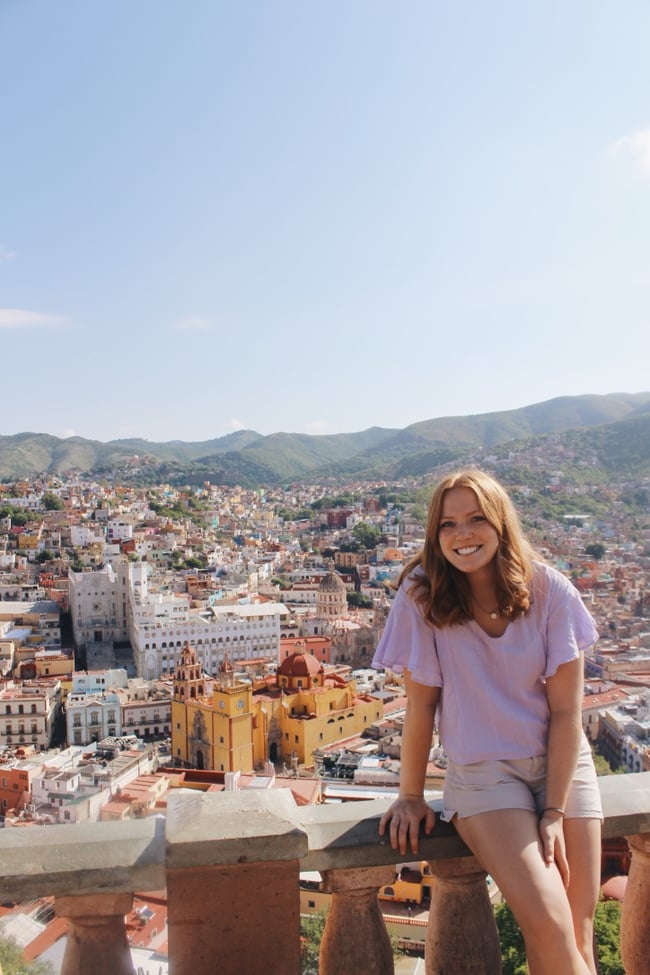 Would ILP Be A Good Fit For You?
We think so! But it depends on a few things. We've worked with thousands of students and quite a few come from BYU. You'll be able to ask all of your questions when you start your application and get in touch with an ILP representative, but if you're someone who is looking to be adventurous, are motivated to explore a new country, dive right into a new group of friends and totally new experiences, it sounds like this is the start of a pretty beautiful friendship. Our organization is set up to help you begin your trip, but then the experiences you have are up to you.

Every location is really different, but those who have a good experience on our program are excited for what life in a new country is like. I'm talking new food, a new language, a new definition of what's normal for you, and so many stories. This isn't a program where we have everything scheduled out for you. It's kinda half and half, with a set teaching schedule and so much free time and vacations that are completely up to you.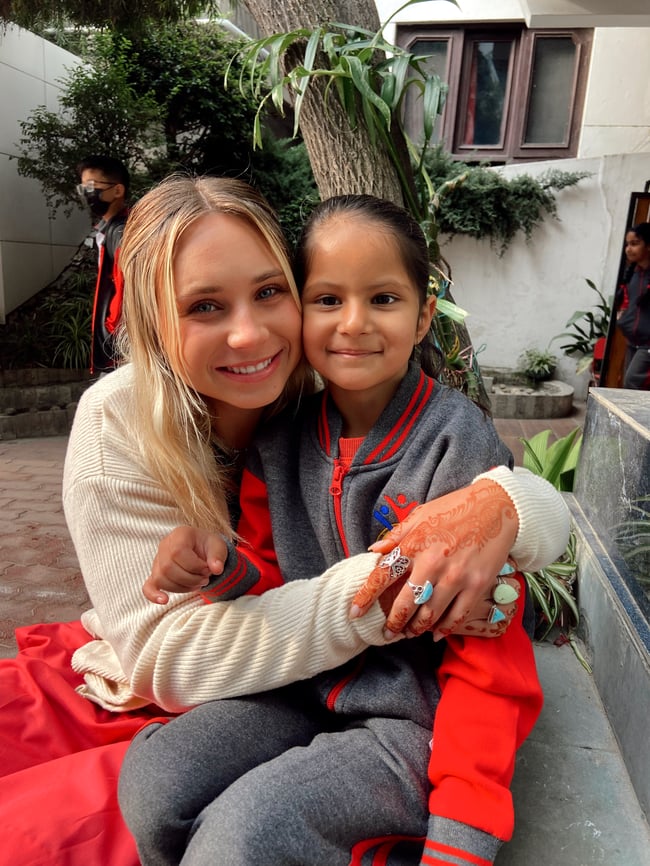 Let's be friends!
I think you're going to want to stay in touch — good thing we're all about that. Just shoot any of your questions our way, and we'll get right back to you.